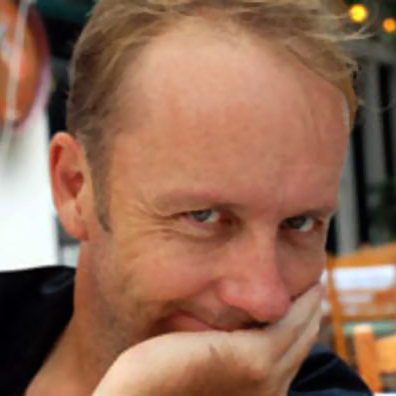 Mark Lowerson
Mark Lowerson is an Australian who has been living and working in Vietnam since 2002. Blending his interests in literature, food and photography, Mark started his food blog Stickyrice as a creative outlet in 2005, focusing his posts on street food in Hanoi and the culture around food in his adopted home. Mark's alter-ego, Sticky, is a "gutter crawling streetfood eater and drinker," far removed from the world of fine dining and restaurant reviewing. After almost a decade of documenting his eating experiences in Hanoi, across Vietnam and, indeed, during his travels to other parts of the region and wider world, Mark's blog is a major piece of writing, now in excess of 250,000 words.

Stickyrice was featured on US food program Gourmet's 'Diary of a Foodie' in 2008 and was selected in TimesOnline's Best 50 Food Blogs in 2009. Mark was a 'featured foodie' in SBS's Featured Foodie series in 2010. In 2011, Mark was a guest on Vietnam's National Broadcaster's (VTV) 'Talk Vietnam' program. Recently, Mark's posts have been highlighted in The New York Times Diner's Journal. He has had writing published in the UK's 'Olive Magazine'. Mark recently travelled to London to receive the award for 'World's Foodiest City' at the inaugural Chowzter Awards.

Mark combines writing on food in his adopted home with work as a culinary guide in Hanoi. With his partner, Van Cong Tu, Mark runs 'Hanoi Street Food Tours', a business focused on guiding travellers through the lively food scene in Hanoi and beyond. In 2014, Mark and Tu were featured in the New York Times travel pages as part of a series, 'The Faces of Travel'.
Eating, drinking, sitting, watching -these are the things we love about Hanoi.
Visit Website