Siem Reap Food Tours
Lina Goldberg is an American writer who lives in Siem Reap with her partner, Steven Halcrow, a Scottish chef. Together, they run Siem Reap Food Tours (www.siemreapfoodtours.com), which offers personal guided expeditions through the markets, farms and food stalls of Siem Reap and the surrounding countryside. Recently featured in the New York Times Travel section, the boutique tours give visitors a unique opportunity to explore Cambodian culture and cuisine, particularly the Kingdom's varied and vibrant street food. Lina is also the author of Move to Cambodia: A guide to living and working in the Kingdom of Wonder and runs its popular website, www.movetocambodia.com.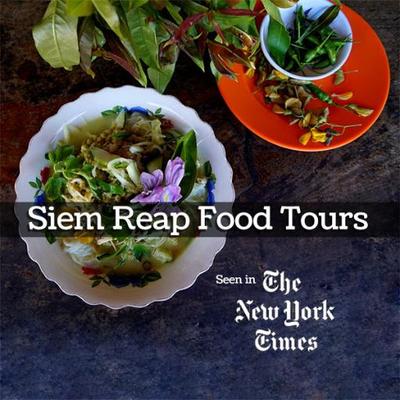 Explore one of the Asian world's most delightful but least understood cuisines — for an eating experience like no other!
Visit Website