Barcelona's Essential Tapas
Download the full PDF of ExtremeFoodies's Essential Guide to Spain's Best Tapas here.


Tapas are a relatively new thing in Catalonia, so there aren't any neighbourhoods where you can go for a real tapeo. However, in recent years locals have become interested in the tapas culture. While it's still not easy to find a bar giving away a free tapa with your drink – as is tradition - you'll find many tapas bars offering Spanish and Catalan specialties to share. The bars often serve regional specialties from Madrid, Andalusia, the Basque Country and Galicia, but some Catalan dishes have also been adapted to the tapas format as well.
The Catalan dishes are often healthier and lighter than those from other areas of Spain. As well as seafood, there are dishes like Bombas - mashed potato and spicy meat croquettes - and anchovies on bread with tomato and olive oil. Another great dish from Barcalona is Escalivada - a side dish of roasted eggplant, red pepper and onion, which you can either lay on top of some bread with tomato, or eat alone. It's traditionally made at home, but has become popular as a tapa and many bars serve it topped with grilled goat cheese.
Bomba is a popular tapas tourists don't usually order because they have never heard of it, but which the locals love. Said to have been invented in the Barceloneta district, this tapa is usually served by the unit. It consists of a ball of mashed potato with a heart of spicy minced meat, covered in breadcrumbs and deep-fried, so it looks rather like a round croquette. It is a little parcel of comfort and good as a tapa on its own or with something light like peppers or seafood. Bombas are really the only traditional Catalan tapas.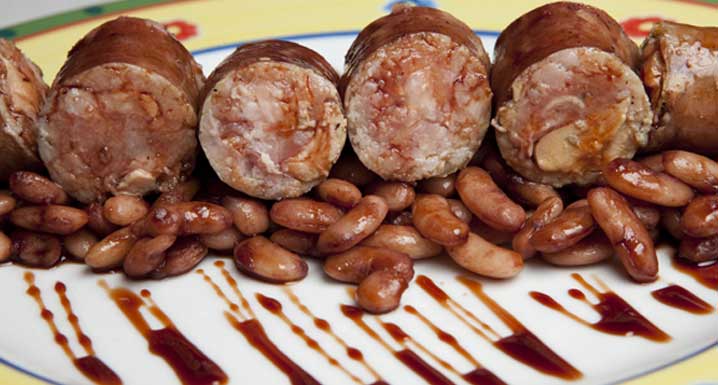 Some dishes match their venue perfectly and the Foie Gras Sausage at Cal Pep is one of these. Pep's bar has only 20 highly-coveted seats, so arrive before it opens to avoid having to wait over an hour until someone leaves. Most locals know that everything here is amazing. However, one dish stands head and shoulders above the others - their Foie Gras pork sausage. Served on a bed of white beans, it's the upmarket version of the traditional Catalan "Butifarra amb Mongetes." Meaty and robust, the saltiness of the sausage perfectly complements the beans, making you wonder if you should order a second.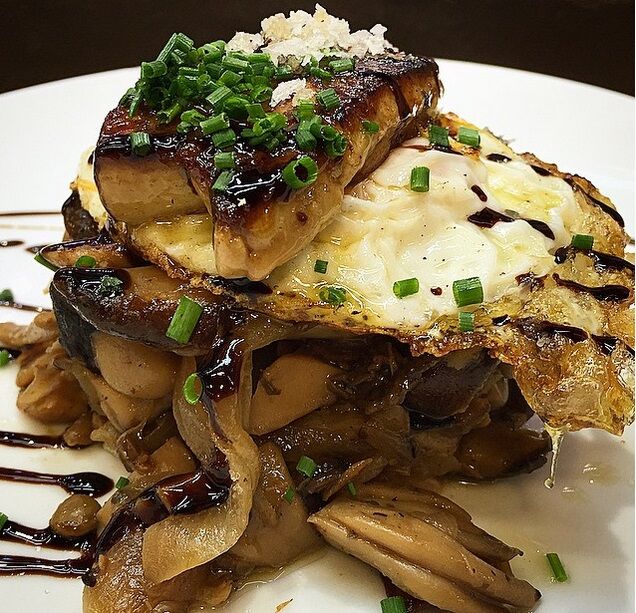 The Boqueria Market on Las Ramblas is a mecca for any foodie visiting Barcelona. One of its hidden gems is El Quim. In truth, it is just a tiny kitchen surrounded by a counter with a small row of stools. Quim, the owner, has been running this bar since 1987 and is proud to serve the freshest food in the market. His specialty is definitely eggs, particularly fried eggs with baby calamari. If the eggs don't appeal, then try the fried baby fish or mushrooms topped with foie gras. Quim sources his food directly from the market, so it is always seasonal and always fresh. With this as the base for the raw ingredients, it is Quim himself who works the rest of the magic.
Ferran Adrià was the acclaimed owner of El Bulli, considered the best restaurant in the world for many years until it closed in 2011. Since then, this busy chef has opened Tickets, the only tapas bar in town to be awarded a Michelin star. The seasonal menu is packed with traditional recipes with a modern twist and unusual but delicious techno-molecular creations. You have to go to Tickets with an open mind and sense of humor – as well as active taste buds. They only take bookings online for the upcoming three months and it fills up quickly. Plan ahead and keep checking the website.
More on Barcelona's Essential Tapas
Meet the author