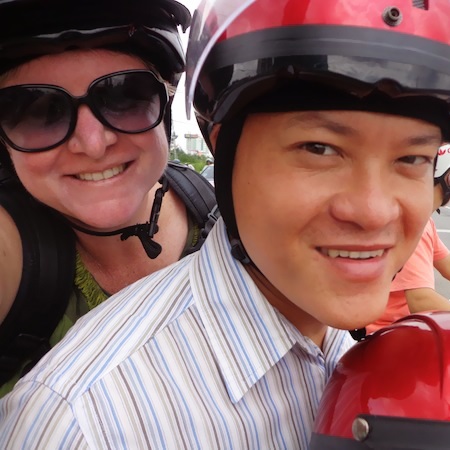 Barbara and Vu
Barbara and Vu run Saigon Street Eats, a laid-back food tour company that takes people through Ho Chi Minh City's back streets, home to the world's best street food.
The couple had been taking friends and family on street food adventures in Ho Chi Minh City ever since they met in 2008. Every single person they took around told them they should turn pro so that more people could experience the "real Ho Chi Minh City". They finally decided to give it a go, and they lead their first professional street food tour in 2012, drawing on their years of experience of eating and exploring their favourite city in the world.
Vu comes from a foodie family; his four brothers and one sister all love to cook, eat and talk (a lot) about food. Vu's parents run a little restaurant two hours south of Ho Chi Minh City. Vu met Barbara when he crashed her office Tet party (she was only there for the food). Since then, they've lived (and searched for the best street food) in Vietnam, Singapore and Thailand, and had two children together.
Barbara is a former journalist who fell in love with Vietnam during a cycling tour of the country with her father, who booked the trip to celebrate his 60th birthday. The allure of Vietnam, and its food, was so strong that she quit her job in Australia and returned to Vietnam for a career break of "three months or so". That was in 2007. She has left Vietnam, to take up a job offer in Singapore (mmmm... laksa), then work in northern Thailand (mmmm, khao soi) but she -- and Vu -- keep coming home to Vietnam. She's recently contributed to a big-name travel guidebook. Details coming soon!
Barbara and Vu can be reached at saigonstreeteats@gmail.com. You can follow Barbara's food and family adventures on The Dropout Diaries, on Twitter at @DropoutDiaries and on Instagram at @DropoutDiaries.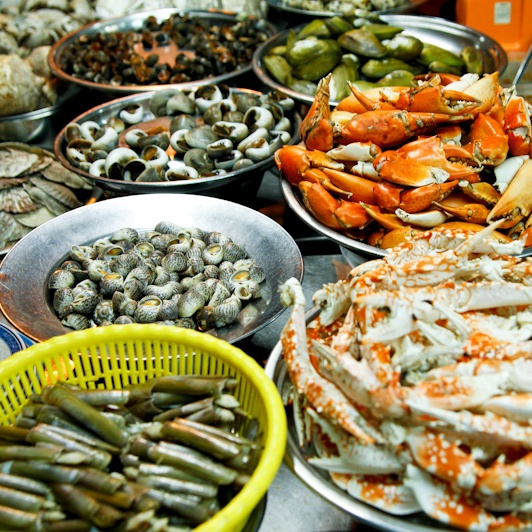 Saigon Street Eats
Discover Ho Chi Minh City's best street food with Barbara and Vu's Saigon Street Eats. Explore markets, back streets and the everyday life and food of Saigon.
Book Food Tour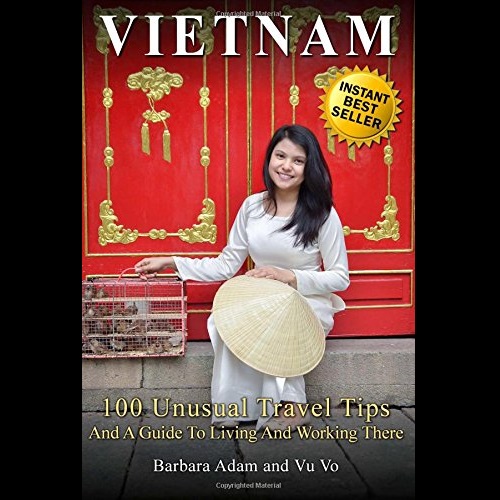 Vietnam: 100 Unusual Travel Tips
Vietnam: 100 Unusual Travel Tips is a comprehensive insider's guide to discovering the best of this beguiling Southeast Asian nation – and, if you fall in love with it, a guide to moving there.
Buy Book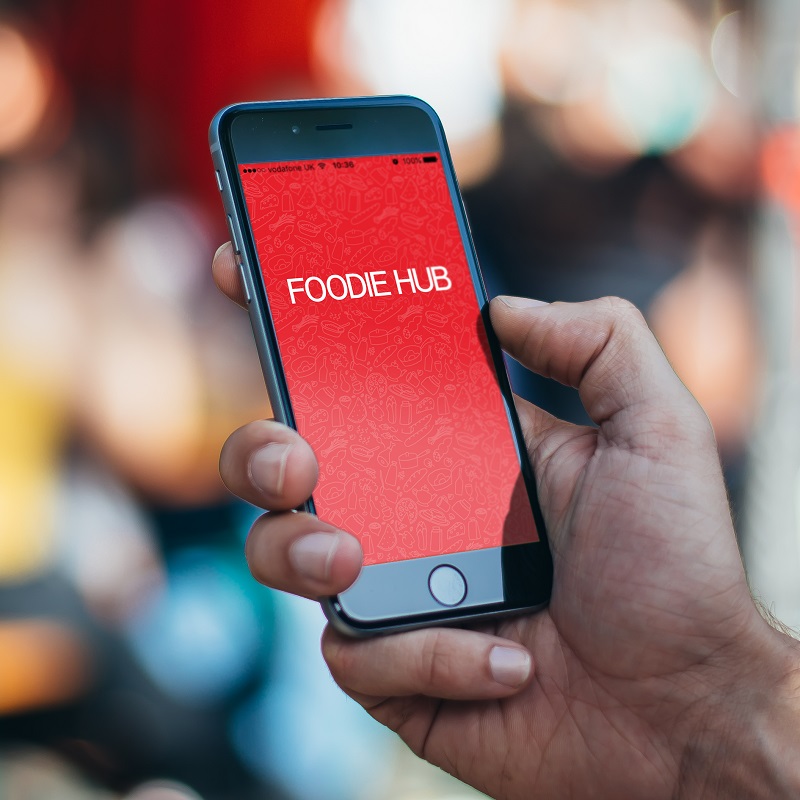 Contributed Features