Sarsaparilla Braised Oxtail Dumplings
Annam is next-level Vietnamese cuisine from talented chef Jerry Mai, a Vietnamese-born refugee raised in Australia who has worked under world-renown chefs like David Thompson. The menu reflects what Jerry Mai would likely serve at a dinner party. Sumptuous dishes include the Sarsaparilla Braised Oxtail Dumplings - the oxtail is braised in fish sauce and syrupy thick jus-like sarsaparilla (a drink popular in years past) until it melts.
These dumplings are generous bursting with sarsaparilla-infused oxtail, yet they are also delicate and well-formed.
Annam has a playful, yet brilliant, menu with many signatures and Jerry Mai's mantra is to "chow down in Chinatown." The restaurant is well designed and modern.
Also, check out the subtler northern Vietnamese speciality of Crab Banh Cuon open dumpling.
Read the Blog Post: https://tinyurl.com/y89m7vyp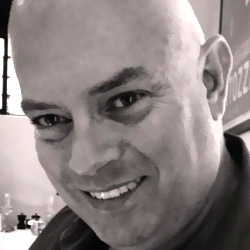 theworldlovesmelbourne

Contributor
Location
56 Little Bourke St, Melbourne VIC 3000, Australia
Opening times