Wallaby
Pure South is a top notch distinctive Australian dining experience in Melbourne with iconic views over the Yarra River, featuring the best of Tasmanian produce.
Produce comes from stunning pristine places such as King Island, Stanley, Flinders Island, the wild north coast; of farmers and fisherman.
David Hall is a highly credentialed chef with Michelin star experience in Scotland. He can equate the wild aspects and fine produce of Scotland with Tasmania. Natural produce, ethical and sustainable.
Flinders Island pasture-fed wallaby, red cabbage, beetroot is a stunning uniquely Australian dish. The Wallaby has an appealing lean texture and superb flavor. The dish features 3 shades of red from the wallaby, red cabbage, and beetroot.
See the blogpost: http://tinyurl.com/mqalu2x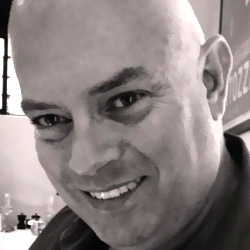 theworldlovesmelbourne

Contributor
Location
Southgate, GR2/3 Southgate Ave, Southbank VIC 3006, Australia
Opening times
Twitter