The Best Tex-Mex Eats in the Lone Star State
By ExtremeFoodies on May 5th, 2016
Tracing the origins of the iconic Texas cuisine

The chimichanga was accidently invented in the 1950s at El Charro restaurant in Tucson, Arizona. / Courtesy of tucson.com
Cinco de Mayo is cause to relish a margarita and enjoy iconic Tex-Mex cuisine. For the most authentic Tex-Mex dishes, we asked ExtremeFoodies Texan experts -- Drew Thornley of Austin, foodbitch of Dallas and Shanna Jones and Felice Sloan of Houston -- to investigate.
If you live in Dallas, Houston, San Antonio or elsewhere in Texas and you love Tex-Mex cuisine, you are known as a bona fide "chile head." Tex-Mex food is the region's specialty and it has quite a history.
The term Tex-Mex entered the American vernacular in 1875 in reference to the Texas Mexican Railway, which was abbreviated as TexMex. In the 1920s, the hyphenated form was used to describe the railroad and people of Mexican descent born in Texas, and eventually it became synonymous with the Mexican food of the area.
The cuisine grew out of the Rio Grande Valley but came into its own in San Antonio.
Chili Con Carne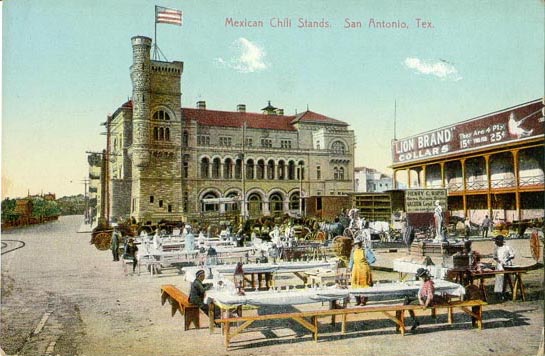 Fans flocked to the "Chili Queen" stands at Military Plaza Mercado in San Antonio. / Courtesy of butchersfloor.blogspot.com
By the 1880s, San Antonio was a booming town of cattle folk, railroad workers and army soldiers. By day, it was a flourishing municipal food market. Latino women, nicknamed "Chili Queens," sold stew they called "chili con carne" made with dried red chiles and beef from open-air stalls at the Military Plaza Mercado. They made their chili at home, loaded it onto colorful wagons and transported the wagons and chili to the plaza. They build mesquite fires on the square to keep the stew warm, lighted their wagons with colored lanterns, and dished out chili to customers who sat on wooden stools to eat their fiery stew. A big plate of chili, with a tortilla on the side, cost a dime.
In those days, the world "chili" referred strictly to the pepper. They served a variation of simple, chile-spiked dishes (tamales, tortillas, chili con carne and enchiladas). A night in town was not considered complete without a visit to one of these "chili queens."

Chili con carne (with meat) is a quintessential Tex-Mex dish. / Courtesy of safereating.co.uk
The reputation of San Antoni's chili queens grew quickly. Word of the fiery dish spread internationally and kick-started the Tex-Mex revolution. Today, tortilla chips, margaritas and chili con carne are well-known Tex-Mex staples around the world.
Where to get it: For the best chili con carne, fans head to Maudie's in Austin. Maudie's Café on Lake Austin Blvd. has been serving Tex-Mex cuisine since 1992. In Houston, chili con carne fans head to Molina's. As Houston's oldest still-in-operation Tex-Mex restaurant, Molina's Cantina has earned its considerable bragging rights. Its rich chili con carne has been on the menu since the restaurant was founded in 1941. For authentic Texas chili, folks head to Stampede 66 for its Bowl of Red. Served with a flourish from a tin can with a signature private label, the bowl oozes out over the bowl onto a plump fritter filled with goat cheese, ready to burst open and add a rich tang.
---
Here is a closer look at more of Tex-Mex's most iconic dishes.
Nachos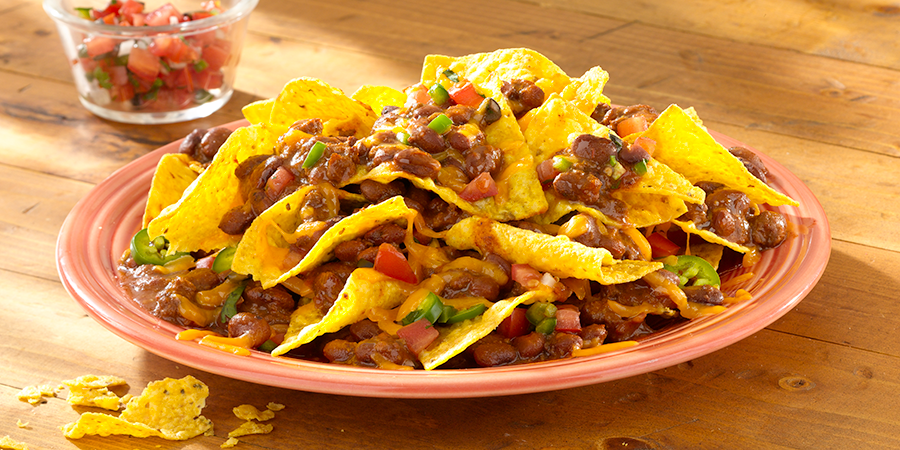 Courtesy of hormel.com
A group of hungry army wives were the first to eat this popular snack in 1943 when they visited the Victory Club in Piedras Negras, Mexico, just across the border from Eagle Pass, Texas, When the ladies entered the restaurant, the maître d', Ignacio "Nacho" Anaya, greeted them. Without a chef around, Anaya threw together whatever food he could find: tostados, grated cheddar cheese and jalapeno slices. Served hot from the broiler, Anaya named the dish Nachos Especiales and it caught on — on both sides of the border. The original title was later shortened to "nachos."
As a side note, Rebecca Webb Carranza perfected the foundation for nachos when she invented the tortilla chip in 1950. Determined to recycle the imperfect specimens at her Los Angeles tortilla factory, Carranza cut them into triangles and deep-fried them. Tex-Mex has never been the same.
Where to go: For a perfectly portioned nacho experience, head to El Bracero in Amarillo for nachos con carne. Or try the Tap Bar & Restaurant in El Paso for a plate of nachos made fresh in the bar's kitchen, generously covered in white queso and spicy house salsa. In Austin, fans flock to Bomb Tacos. This little food truck parked on the patio of the White Horse serves a massive nacho platter with a mountain of meat, black beans, pico de gallo and jalapeños. In Dallas, folks head to Gloria's, where 12 classy chips come arrayed on a plate and individually topped with grilled chicken, cheese and a luscious black bean spread. In Houston, nachos fans chow down at Teotihuacan Mexican Café. Their home-style Tex-Mex nachos are loaded with steak and chicken fajitas, beans, cheese, sour cream, guacamole and jalapeños. The Nachos Rocio, with spiced ground beef, adds a meaty punch.
---
Frozen Margaritas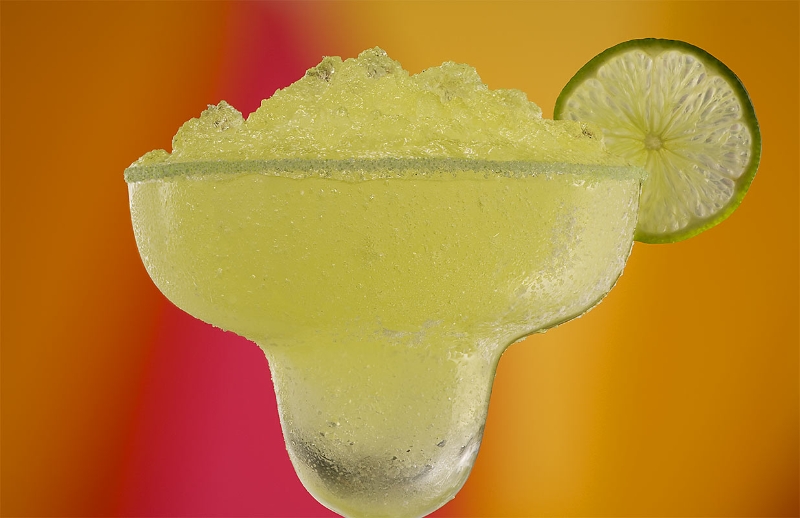 Courtesy of margaritaman.com
The frozen margarita machine was born in 1974 at a restaurant called Mariano's Mexican Cuisine in Dallas. Owner Mariano Martinez, a successful businessman, discovered that demand for his blended margarita was high, but the bar staff could not keep up with orders. So he retrofitted a soft-serve ice cream machine (which now sits in the Smithsonian). The invention of the frozen margarita spawned a new genre of Tex-Mex restaurant-bars, where singles came for the drinks as much as the food.
Where to go: In Austin, fans flock to Trudy's for its Mexican martinis. The drink is essentially a margarita shaken with briny olive juice, and it's a local specialty. At Meso Maya in Dallas, frozen margarita aficionados order the Avocado Margarita. Muddled avocado, fresh pineapple and lime juice mixes with simple syrup, Cointreau and Herradura Silver tequila, finished with a pineapple wedge garnish. At Pico's Mex-Mex in Houston, the frozen marguerites' fresh ingredients and clean flavors served in a single shaker have fans cheering "Ole!"
---
Fajitas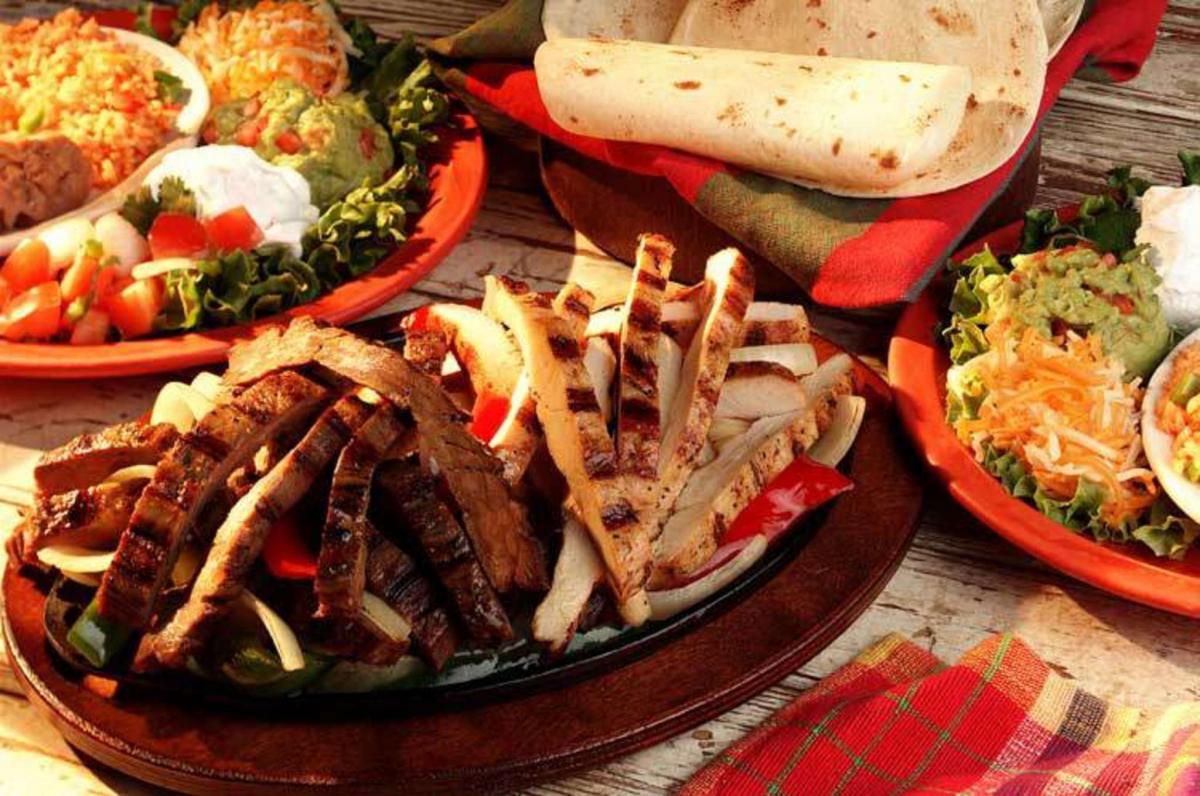 Courtesy of beststate.blogspot.in
One theory holds that this extraordinarily successful ethnic dish was introduced in America at Ninfa's in Houston on July 13, 1973. The owner, Maria Ninfa Rodriguez Laurenzo, called her strips of grilled meat served on a flour or corn tortilla "tacos al carbon." No one knows when or where it acquired the name fajita, which means "girdle" or "strip" in Spanish and refers to the skirt steak originally used in the preparation.
Where to go: For the best fajitas in Austin, fans head to Polvo's, where they can add more spice to the sizzling platter of meat, onions and poblano peppers with original salsas from Polvo's self-serve salsa bar. At the Blue Goose Cantina in Dallas, fajita fans dig into Mesquite-grilled fajitas served with grilled onions and green peppers served with guacamole, pico de gallo, cheese and rice and refried or charro beans. At The Original Ninfa's on Navigation in Houston, where Mama Ninfa first stuffed chargrilled sliced beef into a handmade flour tortilla and launched the national fajita craze, certified Hereford outside skirt steak is splashed with soy sauce, salt and pepper, then grilled to ­perfection just before arrived tableside. Add frijoles a la charra, crisp fresh onions, green peppers and house-made tortillas and brace yourself for a taste of heaven.
---
The Combo Plate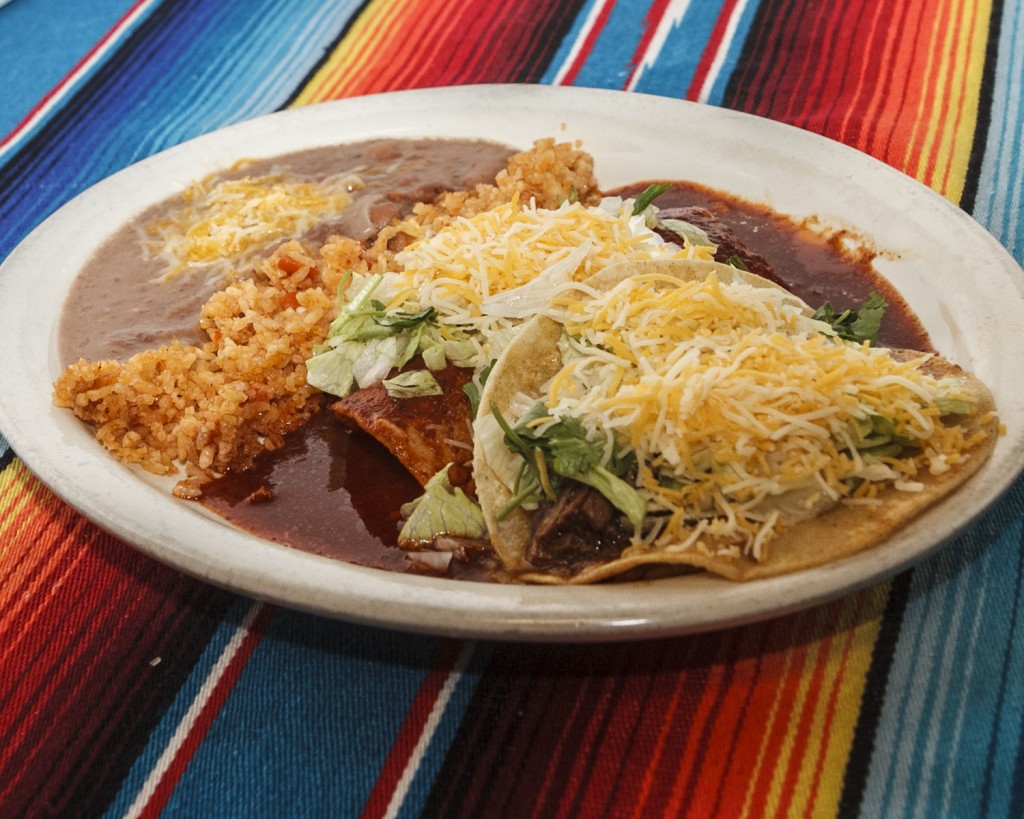 Combination Plate / Courtesy of mariabonita808.com
San Antonio, the birthplace of chili con carne, is also known for the origin of the mother of all Tex-Mex standards: the combo plate. In 1900, Chicago-born Otis Farnsworth of the Original Mexican Restaurant in the city started the trend of serving an entree alongside rice and beans, calling it "the Regular." Many Mexican restaurants in Texas began copying the idea of the combination platter, often topped with sour cream and melted cheese, and it became a signature of Tex-Mex cuisine.
Where to go: In San Antonio, Tex-Mex fans head to El Mirador, a family-owned restaurant in operation for more than 40 years. Renowned for its authentic Mexican and Tex-Mex home cooking, customers pack its lovely hacienda setting and charming patios.
---
Chimichangas

Courtesy of tucson.com
According to one source, these deep-fried burritos were supposedly invented in the 1950s at El Charro restaurant in Tucson, Arizona. As the story goes, founder Monica Flin accidentally dropped a pastry into the deep fat fryer. She immediately began to utter a Spanish curse-word beginning "chi..." (chingada), but quickly stopped herself and instead exclaimed chimichanga, a Spanish equivalent of "thingamajig."
Where to go: In Dallas, fans order this quintessential Tex-Mex creation at El Corazon, which has been serving "vintage" Tex-Mex since 1955. The deep-fried burrito arrives smothered in queso. In Dallas, fans of this behemoth head to Chapultepec Lupita, where chicken, cheese, onions and cilantro are wrapped burrito-style in a flour tortilla, then submerged in really hot oil until it's golden-brown. Plan a trip to the confessional and the gym after one of these bad boys.
---
Meet the authors
Drew Thornley, a full-time lecturer of business law at The University of Texas at Austin's McCombs School of Business, credits his involvement in sports and need for a high caloric intake with starting him on his journey with food. A native of Jasper, Ala., he graduated from the University of Alabama and Harvard Law School......More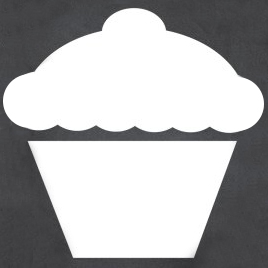 foodbitch is not a professional chef, food critic or culinary expert. But she is an expert orderer, a lover of the culinary experience, a home cook, and entertainer and yes — even a food snob. She loves to make people smile......More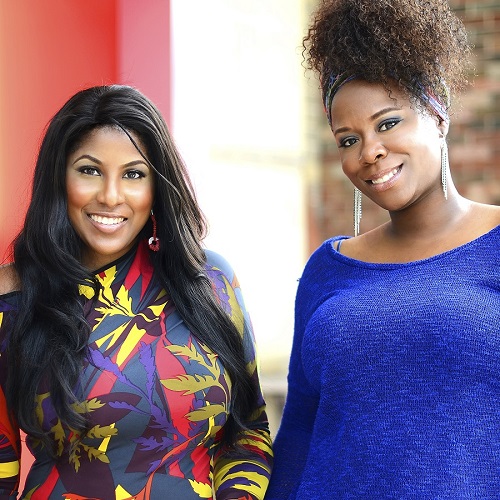 Founded in September of 2011, Urban Swank is an online lifestyle publication with a focus on food. Founders Shanna Jones and Felice Sloan are true foodies at heart and use their personal experiences to highlight......More