6 Essential Baked Goods in New York City
When it comes to bakeries, New York City has plenty to spare - but only some are worth the time and effort it takes to get there. Once you've arrived, you need to know what to order - no small feat, considering some bakeries have menus that span the globe. No worries – here's exactly what delicious delights to order.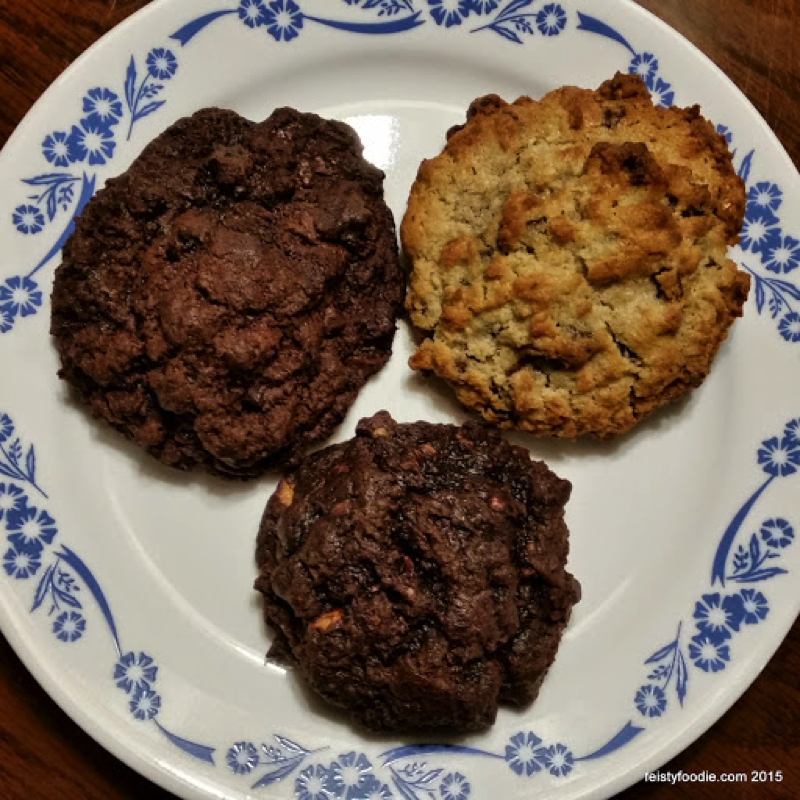 Cookie connoisseurs head for Levain Bakery. / Courtesy of feistyfoodie.com
Frequently touted as the best cookies in NYC, this is one of the few times I'll go along with the crowd. These cookies are insane. Levain is one of the few places I will wait in line because the cookies are that good. I'm partial to the dark chocolate chocolate chip, which is rich with only a touch of sweetness, crispy edges with a chewy center and chocolate chips that are practically creamy even when eating fully room temperature. The classic chocolate chip walnut is a perennial favorite as well. But quite honestly, after waiting in the quick moving, but very long line, you might as well go all out and get all four types of cookies, including oatmeal raisin and dark chocolate peanut butter chip. You won't regret it (though find someone to share - these are really big cookies).

Baguettes at Maison Kayser / Courtesy of Maison Kayser
When Parisian baker Eric Kayser opened his first location in New York, there was much speculation about how the quality would vary. Worries about this are completely unfounded and melt away as you bite into the amazingly delicious baguette. Crisp crust and airy crumb, it is the perfect vehicle for loads of butter or just alone. All of the breads at this lovely boulangerie are absolutely perfect specimens.
But for a quick bite, the almond croissant is fantastic, while the ham and cheese croissant is truly amazing. Eaten cold, the ham and cheese combination is familiar to most, but heated up slightly makes the cheese ooey gooey and the ham's saltiness that much more of a complement to the cheese. Not to be missed on any bakery tour.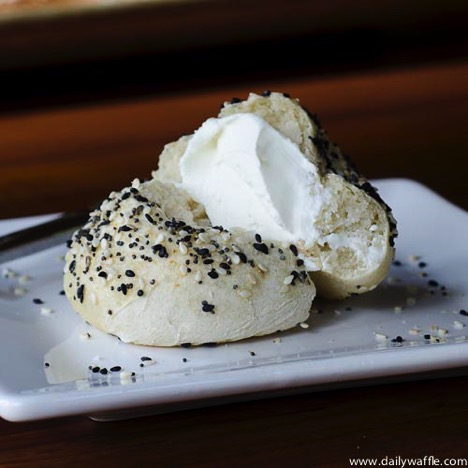 Bagel bomb at Momofuku Milk Bar. / Courtesy of dailywaffle.com
Milk Bar, the dessert-focused arm of the Momofuku restaurant empire, came to prominence with such offerings as the compost cookie, which boasts pretzels, potato chips and coffee grounds among its many ingredients; and cereal milk soft-serve, which tastes exactly as it sounds - a soft-serve version of the sweetened milk found at the bottom of your bowl of cereal. While those are both great choices on the sweet side of things, the bagel bomb is a savory delight - bacon scallion cream cheese encased in an everything-bagel exterior. Ask them to heat it up so the cream cheese starts to ooze slightly. It will change your view of breakfast forever.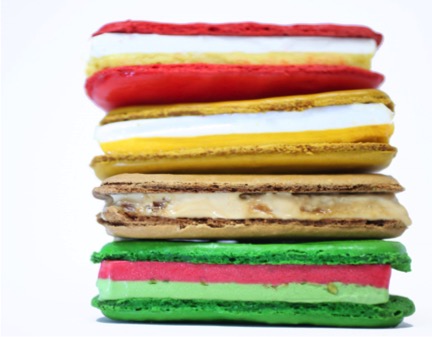 Macaron Ice Cream Sandwiches come in fun flavors at Francois Payard. / Courtesy of Felipe Coronado
Francois Payard is known for many things, including his incredible almond croissants - some of the best in the city. One of the most unique creations he offers, however, are the seasonal macaron ice cream sandwiches. Fun flavors include salted caramel, espresso brownie and coconut mango and more. The macaron cookies blanket wonderful ice cream and offer the perfect treat to beat the heat.

Mille crepes at Lady M Confections are light as air. / Courtesy of feistyfoodie.com
Imagine the lightest crepe you've ever tasted. Now imagine that multiplied by 20, layered together and bound by the slightest bit of pastry cream. Cut into cake slices, you have the infamous mille crepe from Lady M. Each bite is so airy and light you almost think you're eating deliciously scented air, but really it's just meltingly soft crepe cake. It feels like a truly guilt-free food you can eat every day. The green tea flavor is wonderfully bitter, while the chocolate is rich without overwhelming the lightness of the cake. Certain flavors change seasonally, so it's a good bet to keep returning for more.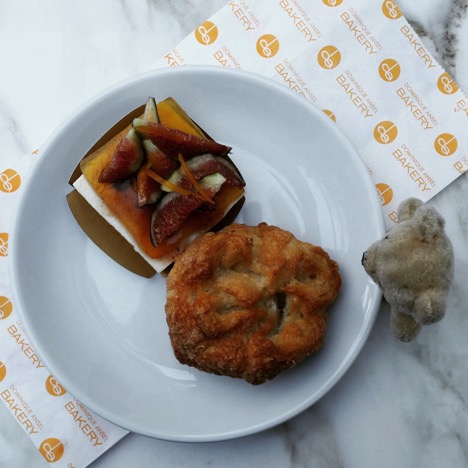 Fig Brown Butter Financier Cake and DKA at Dominque Ansel Bakery. / Courtesy of feistyfoodie.com
Before there was the Cronut, there was a simple neighborhood bakery headed by one of the greatest pastry chefs to ever grace the New York dining scene. Formerly of Daniel, Dominique Ansel spread his wings to open his own bakery in the West Village with his take on classic pastries. While everything is tasty, standouts include his seasonal desserts.
Pictured is the Fig Brown Butter Financier Cake, which is subtly sweet, creamy and the perfect combination of textures. Year-round, however, you should definitely make a point to get the DKA (pictured) - Dominique's take on the kouign-amann, a pastry that tastes like a palmier cookie, but pulls apart and flakes lightly like the best croissant. Think of it as a "plain," non-deep-fried cronut, but better, because you don't have to wake up super early to get one.
Recommended features by ExtremeFoodies
Meet the author