8 Essential Eats in Charleston, South Carolina



Chef Sean Brock twists authentic Mexican flavors in his Charcoal Chicken Tacos at Minero. / Courtesy of Minero
Lowcountry highlights
Charleston is on fire, but this time it is different. Not since the great fire of 1838 that destroyed 1,100 of the city's dwellings has Charleston been so hot. Conde Nast Traveler magazine readers have named Charleston, S.C., the No. 1 city in the United States for four years in a row. A big part of the reason is the vibrant food and beverage scene maturing in the South Carolina "Lowcountry". To keep locals and visitors informed about the hottest spots and the best culinary standouts, here is a list of the best new eats in Charleston. Enjoy.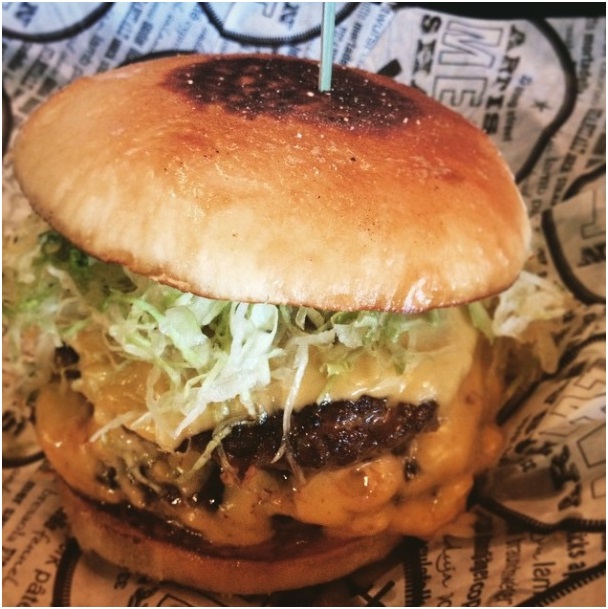 Artisan Meat Share's cheeseburger boasts bacon jam and a buttermilk roll. / Scott Wink
This beauty on a buttermilk roll boasts two patties, government cheese, shaved lettuce, onion and bacon jam. While you're there, check out the Bun Mi with pate, the Porchetta sandwich that includes pork cracklings, and the refrigerator full of fresh cured meats that Chef Craig Deihl and his crew prepare.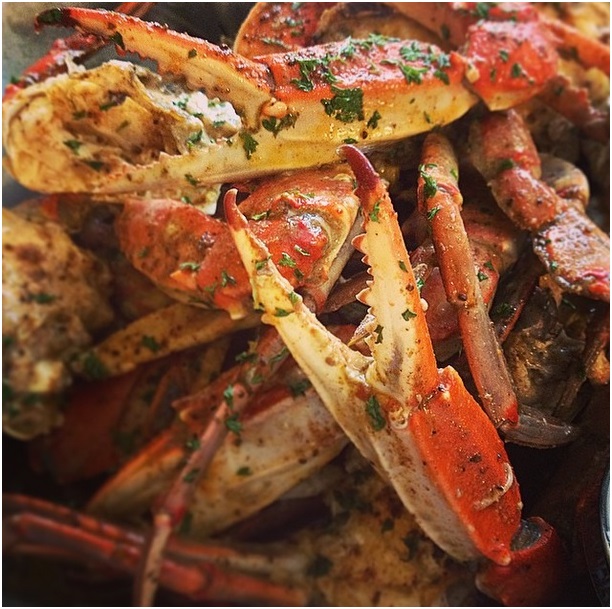 Garlic Crab are cooked to order at Nana's Seafood & Soul. / Scott Wink
Disclaimer: Ok, so Nana's is not newly opened … but it is new to me … and probably you. It is one of the few soul food places left in Charleston. I recommend it most for lunch/take-out/or delivery due to its limited seating. Bring a pair of crab claw crackers if you want to really dig in to the garlic crab. When crabs are in season, they serve seven to 10 bushels a day. Call ahead, because some days the crab nets come up empty.
Other amazing dishes that frequent the menu include the oxtail, garlic clams, garlic shrimp, barbecue pig feet, fried turkey wings and purloos -- thick stews of rice and chicken or other small game. They deliver, but call well in advance as this service can be limited.

Charcoal-grilled chicken is adorned with unripe mango, Cotija cheese, lime pickled red onion and chili peppers. / Scott Wink
Following the success of McCrady's and Husk, Chef Sean Brock brings authentic Mexican flavors to Charleston, and his magic is in the details. The charcoaled chicken taco features all-dark meat brined for 48 to 72 hours, then grilled over charcoal and vacuum-sealed to lock in that smoky charcoal flavor. The savory taco is topped with unripe mango, Cotija cheese, lime pickled red onion and pasilla de Oaxaca chili peppers. BAM!

The view overlooking Shem Creek is as delicious as the cuisine at Tavern & Table. / Scott Wink
This beautiful salad tastes are good as it looks. Chimichurri Steak Salad is paired with pearl couscous, charred sweet corn, sour cherries, toasted pumpkin seeds, oven roasted tomatoes, arugula and basil buttermilk dressing. Add to the fact this rustic tavern sits on beautiful Shem Creek -- with many of the best seats on the wood deck overlooking the shrimp boats and passing dolphins -- and you have one of the most delicious and scenic dining experiences on the East Coast. Period.

The Cubano Americano combines savory roast pork, pickled onion, tangy barbecue sauce and more. / Scott Wink
The food and vibe of The Americano is light and fun. The dishes have influences of Cuban and other Caribbean cuisines with small twists. Go there, have one of their playful cocktails like the Mexican Mule or the Hemingway Daiquiri and enjoy life. The Cubano Americano presses savory roasted pork, chipotle black beans, pickled red onion, queso Chihuahua, mustard barbecue sauce and avocado.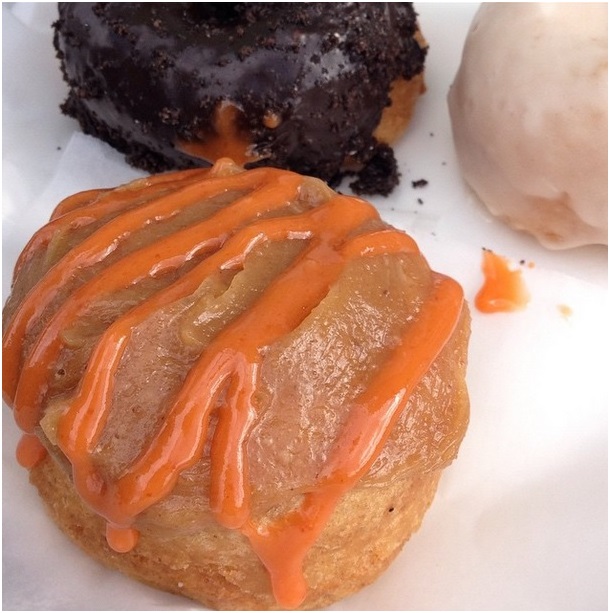 The Nutty Rooster doughnut features creamy peanut butter and Sriracha hot sauce. / Scott Wink
Among this vegan bakery's many gluten-free offers is The Nutty Rooster -- a creamy peanut butter and Sriracha hot sauce doughnut. Don't let the flavors confuse you. It is amazing. What began as a food truck now has a brick and mortar location. Now all of Diggity Doughnuts' fans have a consistent place to get their favorite flavors.

Country Ham Breakfast Sandwich at The Daily boasts smoked onion jam and pimento cheese. / Scott Wink
This small place puts out some big flavor. They do mainly take-out, but about a dozen seats are available to linger and enjoy your order. The breakfast sandwich with country ham is a wonderful wake-up call on an English muffin, with bacon, smoked onion jam, pimento cheese and a fried egg thrown in for good measure. As you wait on the sandwich, wander around and check out their other grab-and-go items like fresh juices and biscuits.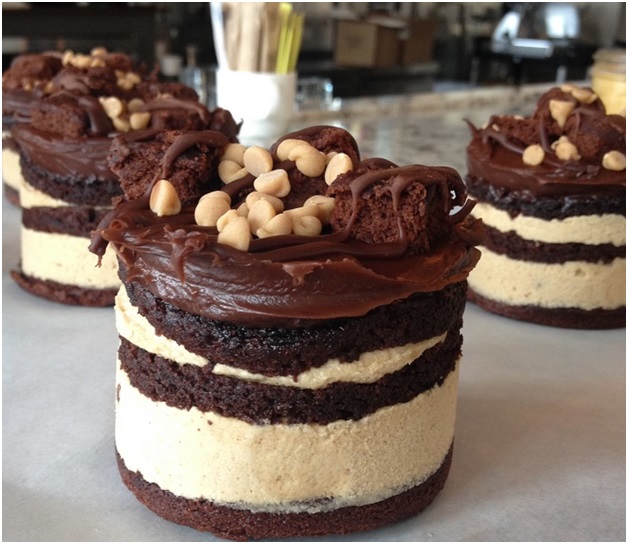 Peanut Butter Explosion at Carmella's Cafe & Dessert Bar. / Scott Wink
This new cafe and dessert bar on East Bay Street is a perfect way to end a night … with a drink or a treat. The Peanut Butter Explosion is a decadent delight that layers chocolate cake, peanut butter and brownies, then crowns it with hot fudge, more brownies and peanut butter chips. Allergic to nuts? This magnificent creation is just one of their ever-changing treats.
More on the featured items
Meet the author