A Field Guide to the Tibetan Momo of Queens
Chinese New Year, with all the pageantry, fireworks and food, is one of my favorite times of year in Queens. Heck, I even got to march in the downtown Flushing parade last year. Here in Queens, we're fortunate to be able to also celebrate Tibetan New Year or Losar, thanks to the huge population of Tibetans, Nepalese and Bhutanese residing in Jackson Heights, which I've taken to calling Himalayan Heights. It has the largest concentration of Himalayan people in the New York area, if not the entire U.S.
This year, Losar falls on Tuesday, February 9, a day later than Chinese New Year. From Lhasa to Jackson Heights, one of the most popular food among the Himalayan diaspora are the dumplings known as momo. Momos — juicy beef dumplings seasoned with ginger, onion and special momo masala — are the national dish of Tibet. They're typically eaten with a mixture of black vinegar and hot chili paste for dipping or the gingery hot sauce known as sepen. I take mine with both. At its most basic form, the momo is a juicy beef dumpling, but there are myriad variations on this theme. Just in time for Losar — and handy for year-round momo munching — I humbly present this field guide to the momo of Queens.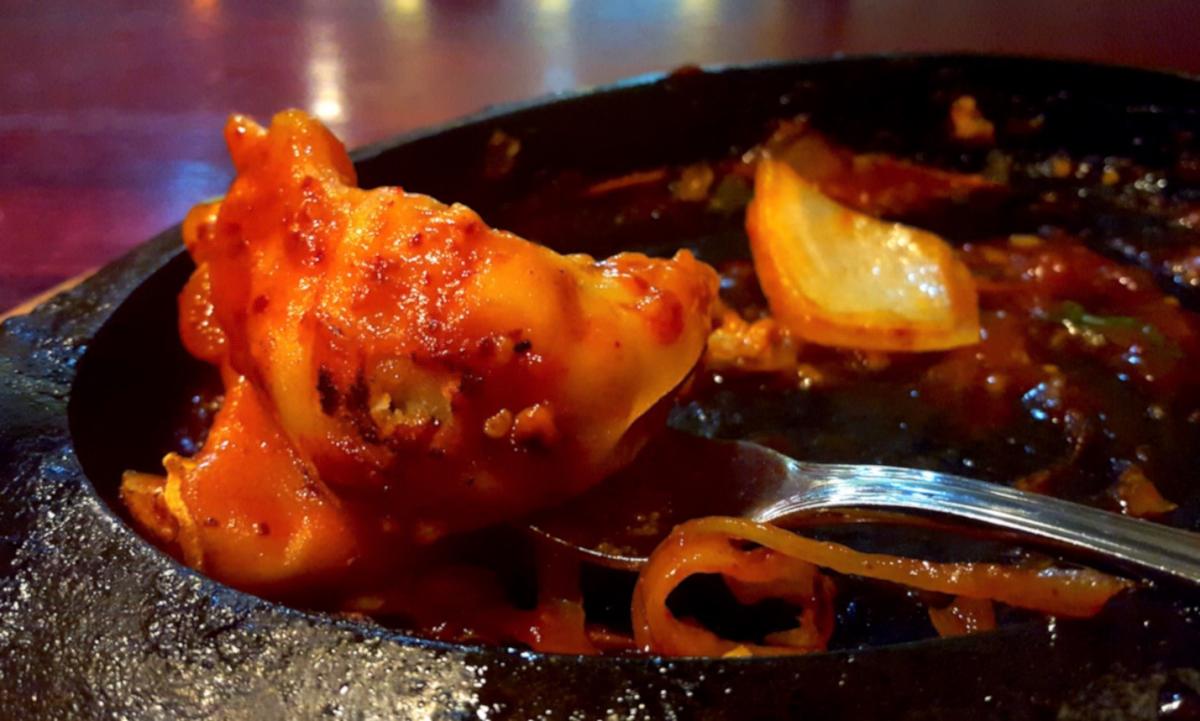 Courtesy of ChopsticksAndMarrow.com
C-momo Sizzler comes to the table blazing hot, hissing and popping on a sizzle platter, the dumplings coated in a bubbling reddish glaze flecked with dried red pepper. The crescent-shaped beef momo are interspersed with red and green peppers and onions, much like Tex-Mex fajitas. Tuck into the plate of dumplings with its sweet spicy glaze and you might find yourself thinking "General Tso's dumplings." This dish has nothing to do with that American-Chinese classic though. It's a tribute to the Indian-Chinese classic chili chicken, hence the "C" in the name.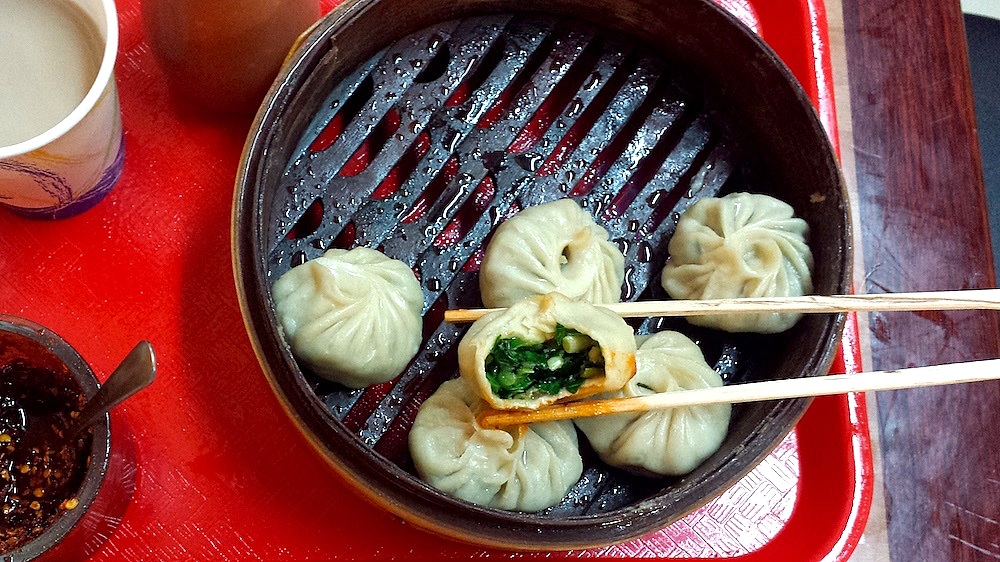 Courtesy of ChopsticksAndMarrow.com
Lhasa Fast Food is a favorite stop on my Himalayan Heights Food Tour. Tucked away behind a cell phone store, it's a veritable Shangri La of Tibetan cooking and home to my favorite beef momo. Juicy and scented with Sichuan peppercorn, it's well worth the wait. The momo speakeasy is also home to a secret off-menu dumpling: Chu-tse momo, or beef and chive momo. Chu-tse momo are a lighter, greener alternative to the beef variety.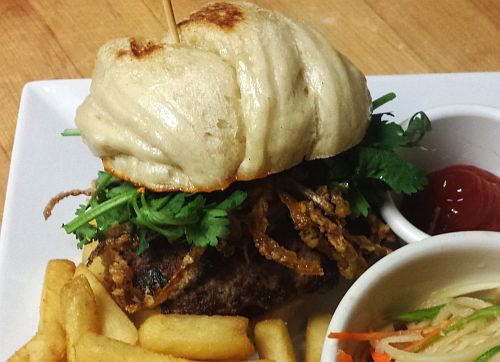 Courtesy of ChopsticksAndMarrow.com
A Tibetan loves his momo as much an American loves his hamburger, perhaps even more so. It was only a matter of time before someone invented a momo burger. That someone is Lobsang Choephel, the chef of Little Tibet. Choephel created the American twist on a Tibetan favorite as part of a new late-night menu. But if you ask nicely, he'll whip one up for you. A patty of momo meat topped with cilantro and fried onions sits between a griddled tingmo bun swiped with homemade spicy mayo. It is a juicy, tasty burger that takes well to the chili sauce that's usually eaten with the dumplings. He mixed the same sauce with the ketchup to create a Tibetan-American dip for your French fries.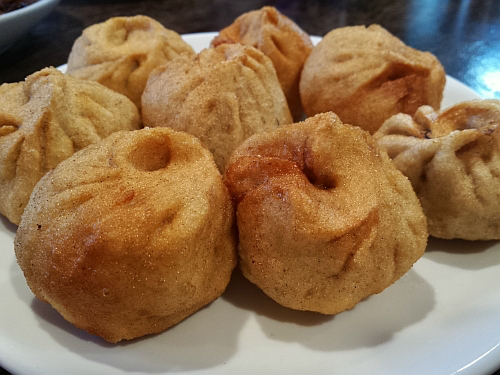 Courtesy of ChopsticksAndMarrow.com
Phayul, a second-floor Tibetan eatery, overlooks the hustle and bustle of Himalayan Heights. The regular momo are tasty enough, but the fried momo are especially good. Think they are just mere pan-fried dumplings? Well, you're wrong. Frying transforms the humble momo into a golden brown delight of the highest order. I can't eat at Phayul without placing an order for these juicy little beauties.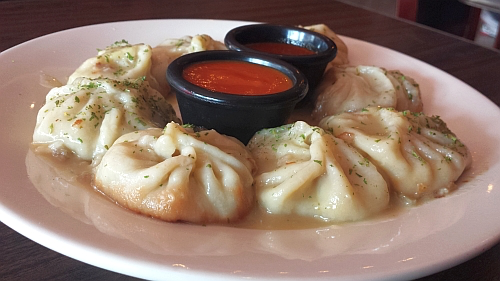 Courtesy of ChopsticksAndMarrow.com
A friend tipped me off to these marvelous momo at Woodside Cafe. An octet of Kothe momo will set you back $6.50. The thick-skinned dumplings are steamed, pan-fried and finally anointed with vegetable broth. Normally a thick skin is less than desirable, but in this case it works. Filled with ground beef and veggies scented with garam masala, Kothe momo make for a comforting winter meal.
MORE ON CHINESE NEW YEAR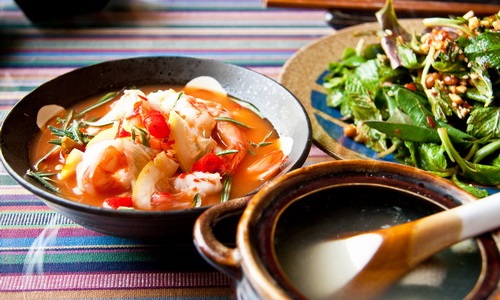 ExtremeFoodies Recommends the World's Best Chinese Restaurants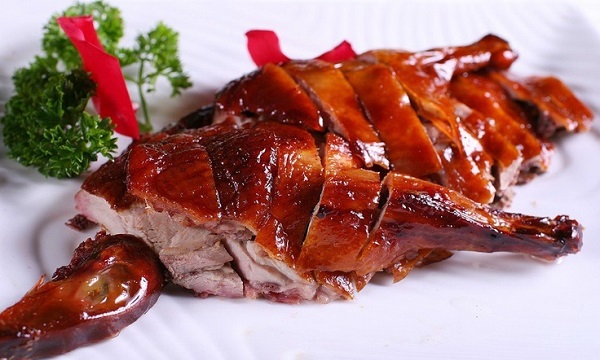 An Exploration of the Eight Great Cuisines of China
Meet the author