The Best Culinary Offerings in California's Ojai
By ExtremeFoodies on April 15th, 2016

Courtesy of www.suzannescuisine.com
Where to eat in Southern California's 'Shangri-La'.
Ojai, set in a picturesque valley midway between Santa Barbara and Los Angeles, is a lush showcase for the organic produce grown by local farmers in southern California. Nicknamed "Shangri-La" for the natural beauty of the health- and spirituality-focused region, its charming downtown overflows with wine bars and bakeries, galleries and boutiques, spas and specialty shops.
Bordered by the Los Padres National Forest to the north and 15 miles inland from the Pacific Ocean, the tiny valley is surrounded by hills and mountains. Its rare east-west orientation with a slight southward tilt gives the location an extraordinary sun exposure, and Ojai's citrus and avocado crops, olive oil and wine are highly prized.
Ojai Valley's year-round Mediterranean climate makes it ideal for growing produce. The creative cuisine of the city's bistros and award-winning restaurants celebrate locally grown ingredients and flavors, including pixie tangerines, olives, nuts and lavender.
Foodies looking to immerse themselves in the city's flavors can sign up for cooking classes, join farm and ranch tours and stop at area wine tasting rooms. The Sunday Certified Farmers Market is a great place to shop for artisan jams, honey, oils and raw chocolate.
The annual Ojai Wine Festival, which showcases more than 60 wineries and 250 wines, crowns the city's culinary scene, while The Ojai Farmers' Market has opened every Sunday for more than 20 years.
To get a head start, here are suggestions on where to eat while you're there.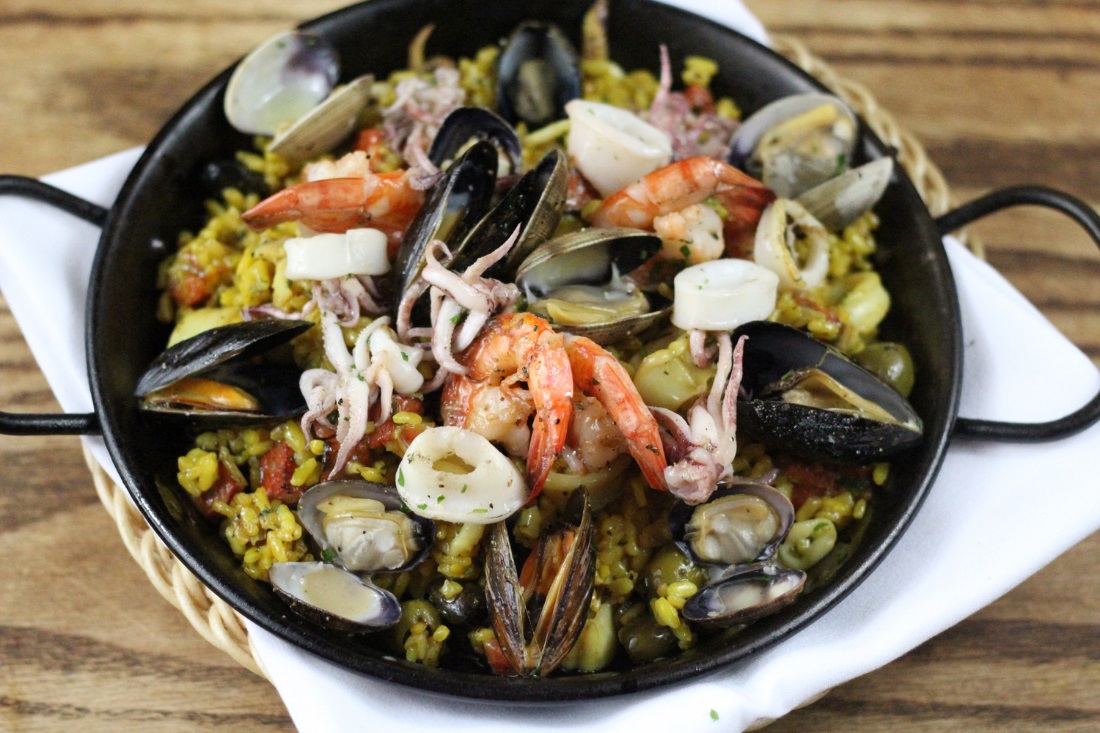 Courtesy of www.azuojai.com
Known for its Spanish and Mediterranean comfort food, small plates make up the menu at Azu, a diminutive tapas bar inspired by Chef Laurel Moore's travels in Spain. Expect to find such dishes as artichokes stuffed with tomato and basil and smoked salmon on a baguette. With more than 60 wines, 20 vodkas and six beers on tap, it's the perfect place to spend an evening. Get a glass of wine and dine by the brick fire place.
---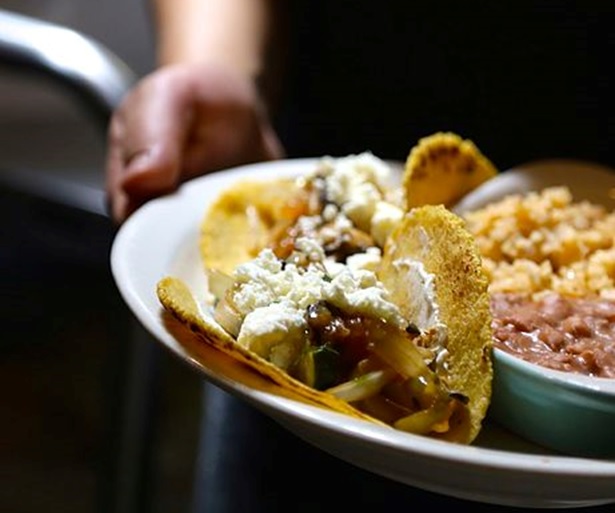 Courtesy of www.farmerandcook.com
The Farmer and the Cook is owned and operated by activist/farmer Steve Sprinkel and his wife, cook/dietician Olivia Chase. From Mexican dishes and sandwiches to homemade soups, just-picked salads and tantalizing desserts, the fare is colorful, imaginative and fresh, much of it vegetarian. Fans load up on organic goodies at the adjoining grocery store. If you're not in a rush, pull up a seat on the patio to enjoy your lunch and take in the view of the majestic mountains in the valley's eastern end.

Courtesy of www.farmerandcook.com
---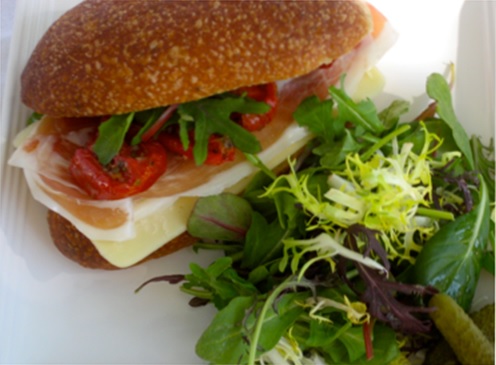 Courtesy of www.kneadbakingcompany.com
Open since 2009, this family-run artisan bakery specializes in seasonal desserts, hearth breads and savory baked goods that highlight local ingredients. Customers drop in for house-made bagels with cream cheese and jam, granola with organic yogurt and seasonal fruit and the egg and white cheddar breakfast sandwich. Lunch items include salads, sandwiches and charcuterie and cheese plates. It's a great place to pick up picnic goodies.
---
This is no ordinary hamburger joint. The all-American restaurant is known for patties made with 100 percent grass-fed Wagyu beef, raised without antibiotics, hormones or GMOs. The meat is ground fresh every day for the ultimate in beefy goodness. The menu is simply billed as "Cheeseburgers, Shakes, Fries and Sometimes Pies." Milk shakes are organic, soda is made in small batches with cane sugar and no artificial preservatives or ingredients, salads come in a jar (!) and the sweet and crunchy bread and butter pickles are crafted using old-world methods. The HiHo! Cheeseburger features two mustard-grilled patties cooked to order, two slices of American cheese, lettuce, ketchup, slow-cooked onion jam and those fabulous bread and butter pickles.
---
Open since 1979, current owner Doug Rydbeck maintains the shop's appeal as an old-school ice cream parlor. Hand-drawn signs and homemade penny fudge join popcorn, pretzels and walls of bulk candy. The generously portioned scoops of ice creams come in such inventive flavors as "Ojai Orange" and "Pink Moment Strawberry," named after the rosy hue the surrounding hills take during at sunset. The shop features hundreds of flavors, but some flavors run seasonal. When the annual Lavender Festival occurs in Ojai every June, the shop sells lavender-flavored ice cream. Take note, movie fans. The 2010 movie "Easy A" was filmed in Ojai, including a scene at Ojai Ice Cream.
---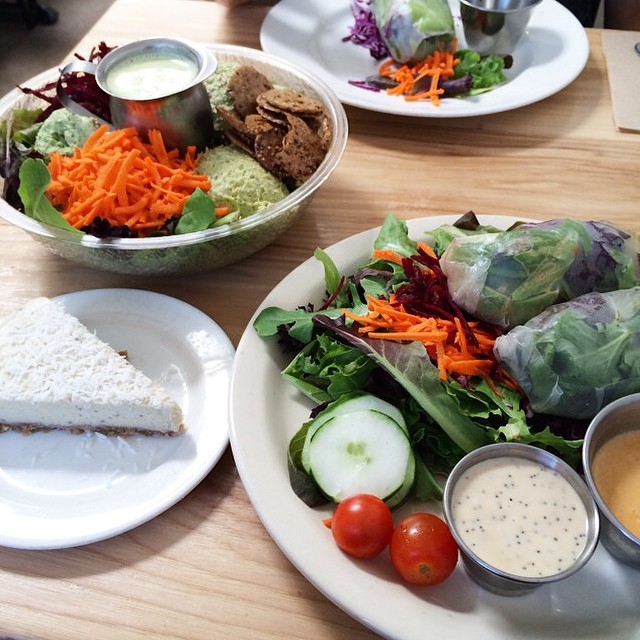 Courtesy of www.wellbeingworldwide.com
You don't have to be a vegan to enjoy this all-vegan, all-organic joint located behind a yoga studio on the quiet east end of Ojai's shopping district. The menu of meat-free meals and juices feature such highlights as the tempeh burger with vegan cheese and avocado, and the Indonesian wrap, which comes with peanut-coconut dipping sauce. And leave room for a date shake with raw cacao chocolate. With a peaceful outdoor patio, welcoming staff and dog-friendly policy, it's no wonder this counter-serve café is a local favorite.
---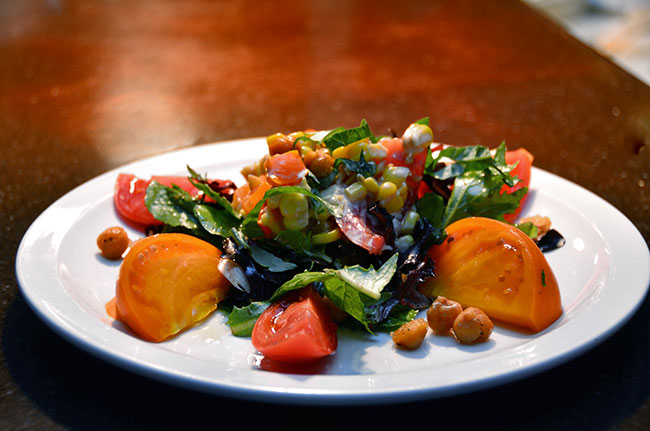 Courtesy of Feast Bistro
Feast Bistro opened in 2005 in Ojai's historic Arcade, intent on bridging the gap between the valley's high-end restaurants and its more casual eateries. Created by Executive Chef Susan L. Coulter and manager Beryl Schwartz, diners enjoy the open kitchen's stovetop flames, cozy candlelit tables and inviting al fresco patio. The casual, New American eatery features such locally sourced dishes as Eel River organic beef burgers; veggie burgers of brown rice, mushrooms, sweet peppers and oats; Memphis-style pulled pork; cheese tortellini in bacon and tomato cream sauce; homemade soups; steamed mussels and clams; salads and flatbreads topped with caramelized onion, smoked mozzarella and much more. As a bonus, a wine/beer/espresso/tea bar features Belgian chocolates and pastries from local bakers.
---

Courtesy of www.suzannescuisine.com
Dine by cheery sunlight or romantic candlelight amid the gardens surrounding the slate patio at Suzanne's Cuisine. Open since 1992, this Ojai institution serves Mediterranean-inspired dishes made with organic produce from area farmers. Owned and operated by Suzanne Roll and her daughter, Sandra Shinall, the two offer an ever-changing menu that keeps locals coming back for more. Suzanne drives to the best farmers markets within a hundred miles for the vegetables, herbs and fruits she doesn't raise herself. Menus are composed with an emphasis on color and wit, and fans rave about such French-Italian inspired dishes as ravioli stuffed with artichoke hearts and salmon with ginger-lime sauce.
---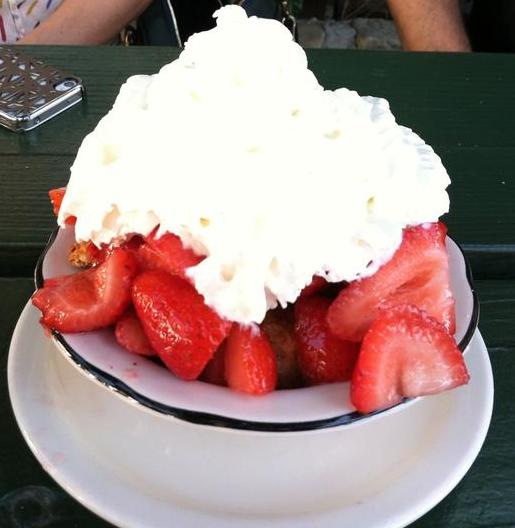 Courtesy of www.bizjournals.com
This old-school, family-run spot open since 1986 is a superb Italian restaurant disguised as an unassuming roadside stand. Boccali's is as tasty as it is fresh, and grows its own tomatoes, basil, eggplant, peppers, onions and garlic, all of which find their way into the restaurant's hand-tossed pizzas, sauce-drenched pastas, fresh tomato salads and sandwiches. Diners can sit at one of the picnic tables spread around the outside patio and on the large oak-covered lawn. On Saturday and Sunday afternoons, customers can taste Boccali Vineyards wines, made from grapes grown on Marilyn and DeWayne Boccali's ranch in the Upper Ojai Valley. If you stop buy during strawberry season, don't leave without enjoying one of their huge strawberry shortcakes. Locals consider it the best dessert in town.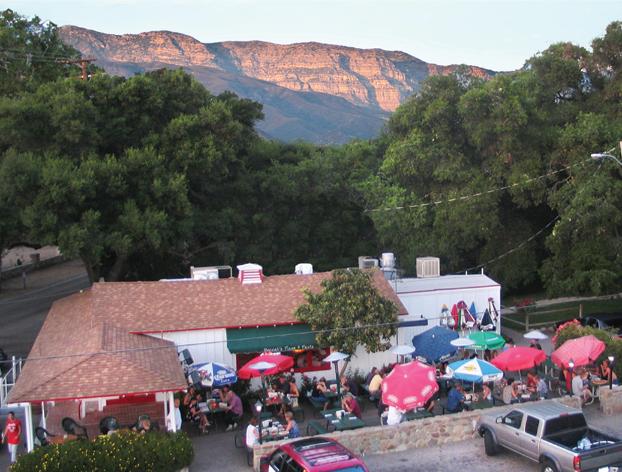 Courtesy of boccalis.com
---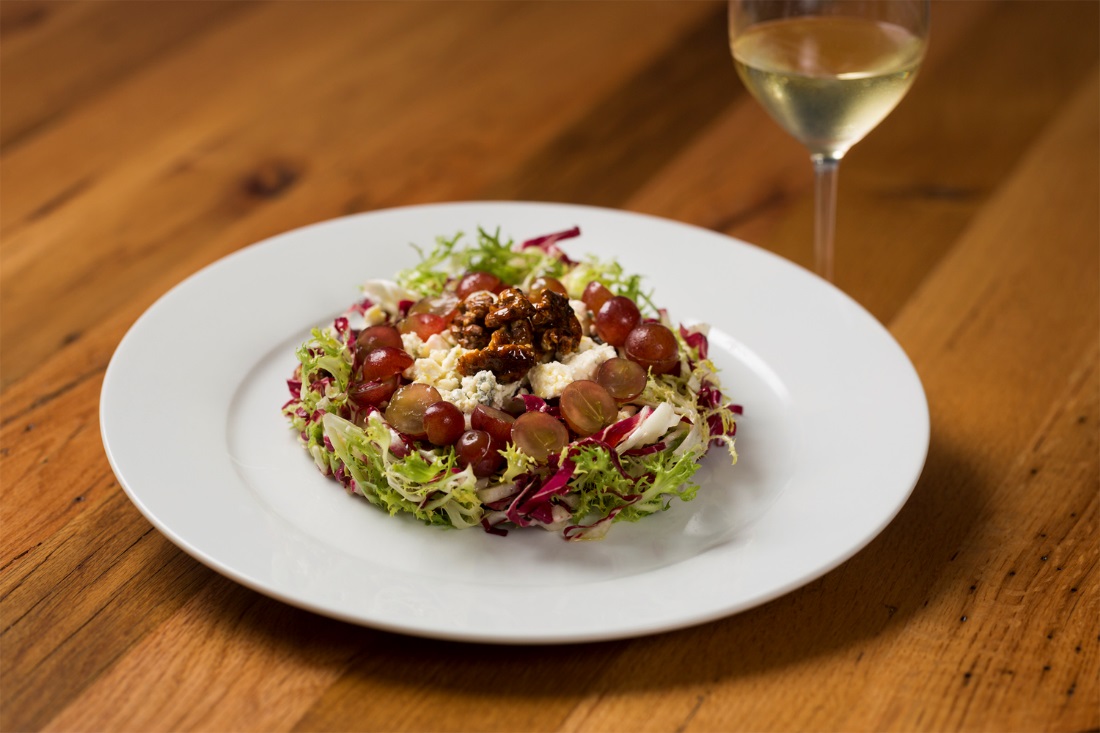 Courtesy of www.nocciolaojai.com
Julie Hara and Italian-born Chef Pietro Biondi opened Nocciola in 2008. Since then, fans have filled the rustic-chic blue dining room, airy terrace and patio for a taste of Biondi's traditional Italian food with a focus on locally sourced, seasonal ingredients. On the menu, look for such standout dishes as beet casoncelli topped with poppy seeds and brown butter, and seared lamb over thinly sliced celery and pecorino tartufo. The pretty porch is the perfect spot to sip an aperitivo and catch the much-hyped "pink moment."

Courtesy of www.nocciolaojai.com
Recommended features by ExtremeFoodies