6 Essential Eats in Boston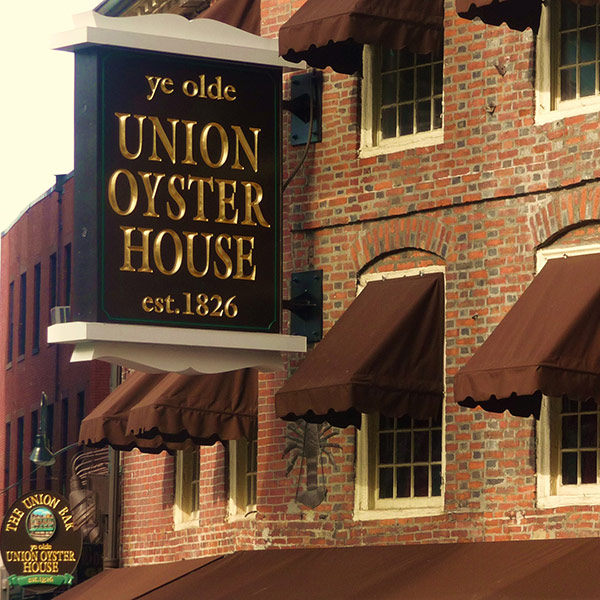 For clam chowder, head to Union Oyster House, the oldest restaurant in America. / Courtesy of FreedomTrail.org
What to eat in the neighborhoods of 'Bean Town'
Boston has many distinct neighborhoods, each with its own history. American history runs deep in Boston, which played a central role in the American Revolution. But Boston's culinary scene today is much more than tea parties.
Here are my picks for where to go for the best eats in the main neighborhoods (although there are many more!).
For brevity's sake, I don't include the surrounding towns, which are practically but not "officially" Boston, such as Cambridge, Somerville and Brookline.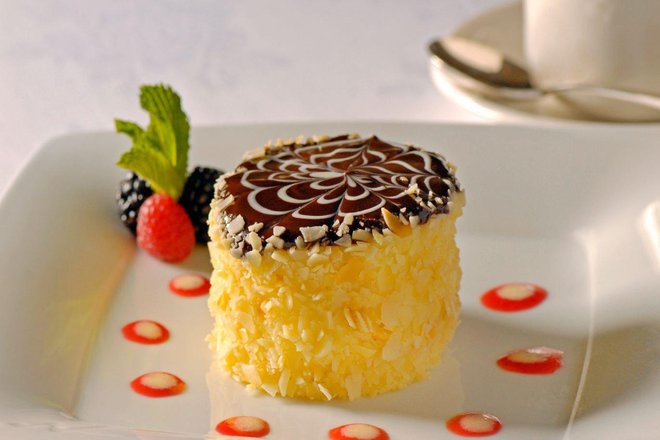 Order Boston cream pie at Parker's Restaurant, which invented the iconic dish. / Courtesy of bites.today.com
The historic hub of Boston features such top tourist attractions as Faneuil Hall. But it also is home to America's oldest restaurant.
Union Oyster House, opened in 1826, is a designated National Historic Landmark. They serve classic New England style seafood, but it isn't just a tourist trap – you can still get a great clam chowder here.
If you're into culinary history, head over to Parker's Restaurant at the Omni Parker House, where two famous items were invented: Parker House rolls and Boston cream pie.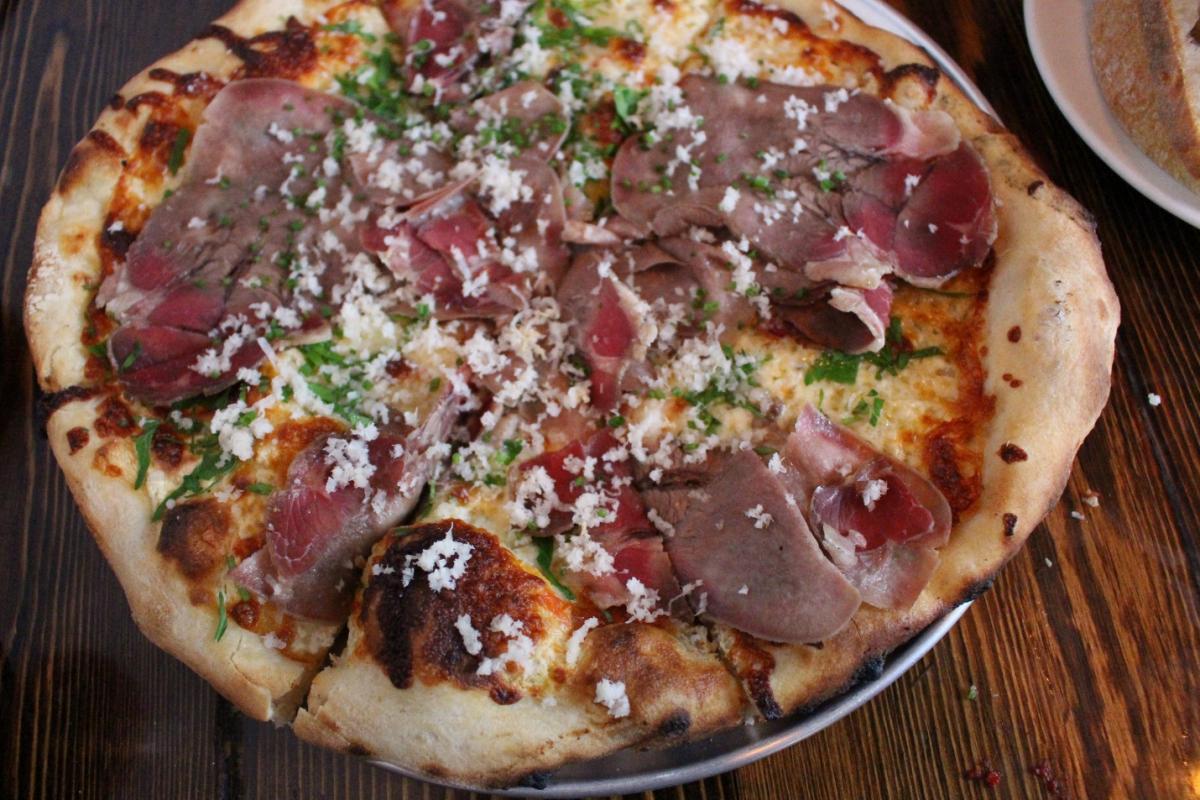 Don't miss the bone marrow pizza topped with beef tongue and horseradish at Coppa. / Courtesy of GourmetPigs.com
After the urban renewal in the mid-1950s, South End became the hippest neighborhood in Boston. The SOWA (South of Washington) sub district boasts an open market and art galleries with a high concentration of food trucks on the weekends that draw large crowds during nice weather.
South End probably has most of the great restaurants in Boston. One such restaurant is Jamie Bissonnette's Coppa, a casual wine bar with a not-to-miss bone marrow pizza topped with beef tongue and horseradish.
Chef Bissonnette won the People's Best New Chef award presented by Food & Wine in 2011 and this place will show you why.
South End has numerous other great restaurants, including Bissonnette's tapas restaurants, Toro and Myers + Chang; Barbara Lynch's B&G Oysters; and best burger contender The Gallows.
O Ya wows with foie gras nigiri dressed with chocolate kabayaki sauce. / Courtesy of GourmetPigs.com
If the "Good Will Hunting" boys were from Southie today, they'd probably be hipsters.
The Waterfront and Leather District areas of South Boston are home to some of Boston's most expensive restaurants and bars.
One such restaurant in the nine-block Leather District is O Ya, whose omakase runs upwards of $200. O Ya doesn't serve traditional, purist sushi, but instead plays with things like banana pepper mousse on top of nigiri.
Don't miss the foie gras nigiri, dressed with chocolate kabayaki sauce and paired with a sip of beautiful aged sake.
In the Waterfront and Fort Point, you'll find Barbara Lynch's more high-end establishments like Menton, Sportello and the popular cocktail bar Drink.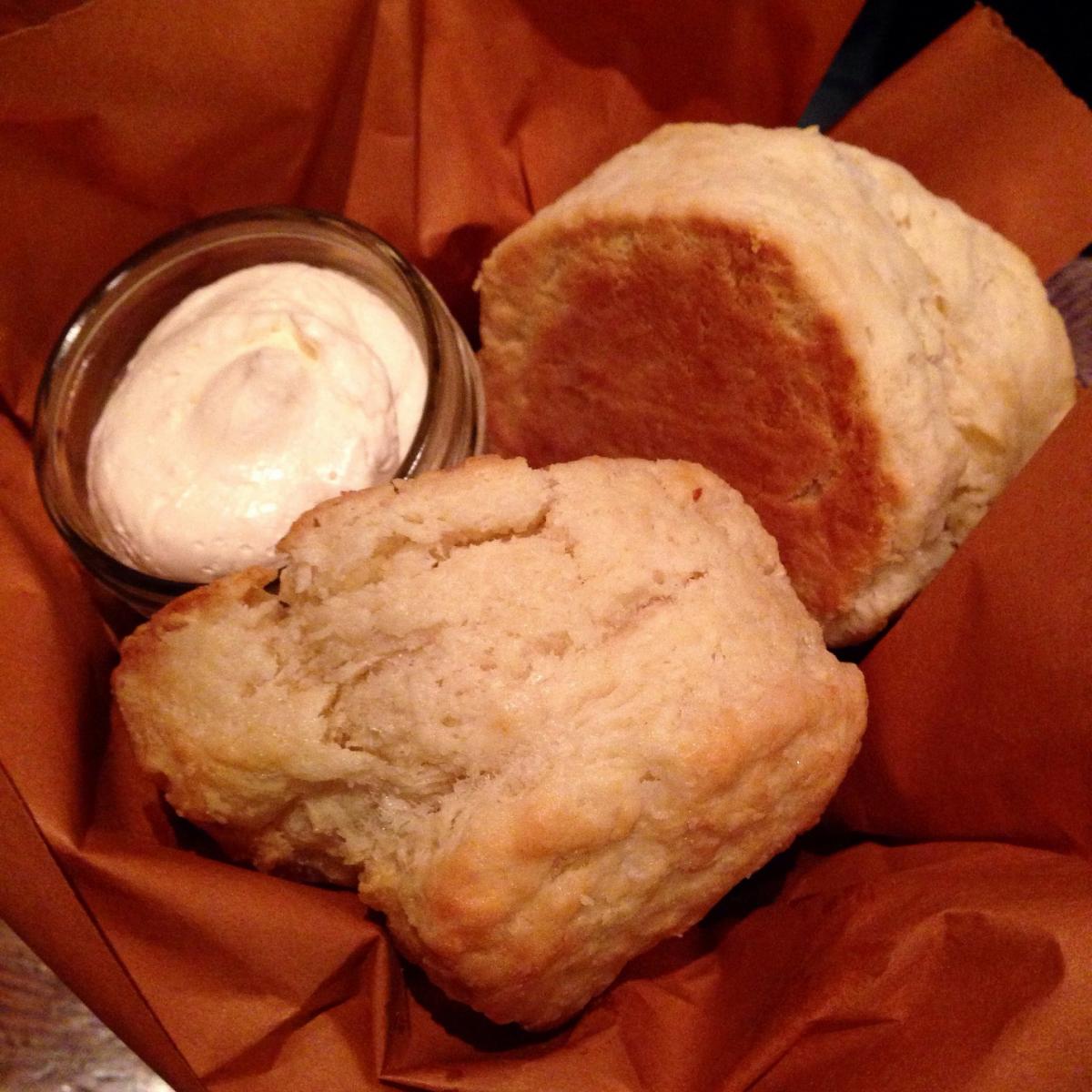 Make a beeline for Sweet Cheeks Q and their amazing buttery biscuits served with honey butter. / Courtesy of GourmetPigs.com
This is the cultural center of Boston, with the Museum of Fine Arts, Symphony Hall, various colleges and universities and Fenway Park, home of the Red Sox.
That also means there are plenty of great restaurants in this neighborhood. "Top Chef" finalist Tiffani Faison's barbecue place may serve the best brisket in the city.
Still, one needs to visit Sweet Cheeks Q for the buttery biscuits, served with honey butter that takes the biscuits from great to amazing.
Island Creek Oyster Bar and Eastern Standard also are popular restaurants in the area.
For the best lobster roll in Boston, check out Neptune Oyster in the North End. / Courtesy of GourmetPigs.com
It was an admittedly hard decision to name Neptune Oyster as my pick for North End, since the neighborhood is home to a vibrant Italian community with many great Italian restaurants.
But Neptune Oyster -- perhaps the best seafood place in Boston -- is a must for anyone visiting Boston. There are numerous fresh oysters to choose from, but Neptune makes the best (and most expensive) lobster roll in town.
Order it Connecticut-style with hot drawn butter. If you still have room, don't miss their weekly specials like shrimp and grits.
While you're in the North End, also visit such popular Italian destinations as Daily Catch and decide for yourself which restaurant has the better cannoli: Mike's Pastry or Modern Pastry (my answer: Modern).
Open since 1903, Santarpio's Pizza has been inducted into the Boston Hall of Fame. / Courtesy of santarpiospizza
East Boston is still relatively un-gentrified, but people come to the area for Santarpio's Pizza.
Santarpio's has been around for more a century, opening in 1903 as a bakery. It not only won awards for Boston's Best Pizza for many years, but it was even inducted into the Boston Hall of Fame.
Their pizza is a different style altogether with a thicker crust and the cheese baked on top of the other toppings. The garlic and sausage topping is popular, although the anchovies are also excellent. If you can handle a bit of heat, the pickled hot peppers are a must!
Another Eastie gem is the Italian restaurant Rino's Place.
Meet the author