London's Essential Eats: A Guide For Students
As far as student populations go, London has one of the largest in the world. It has 40 of the finest higher-education institutions squeezed into a small area. With a student population of more than 400,000, London really is the center for student life.
For students entering university this month, as far as we remember it, it's going to be epic. Meeting great people, making bad choices, making GREAT choices, drinking in 99 different bars and coming out with hangovers they didn't even know existed.
But, most importantly, they'll start to learn about London, this marvelous city they're about to spend at least the next three years exploring.
No doubt the nights out will be planned: where to meet, what to drink, where to party. But what they really need to know is where the best places to recover and revitalize are the morning after.
Never fear, ExtremeFoodies has got you well and truly covered, and out of the kindness of our hearts have decided to provide you with a guide of the very best places all around London to eat for under £10 and help you get over those hangover blues.
Our London curators ks_ate_here, clerkenwellboyec1 and allthingsmeaty know their stuff.
From Vietnamese to smoked salmon cream cheese, this is the best food this city has to offer, and all for less than a double G&T.
---
Open since 1977 in the East End, this 24-hour bakery in London is known for its traditional Jewish-style creations. Customers crowd its narrow counter and bar stools for their turn at a hot salt beef bagel with pickles and mustard and the classic bagel stuffed with smoked salmon and cream cheese. Bagels are boiled before being baked, then served piping hot straight from the oven. The result? A warm, chewy circle with a surprisingly sweet interior. No wonder there is a constant queue out the door. But don't worry about a wait. Beigel Bake produces 7,000 bagels every day. At £1.60 per bagel, it's one of the best value items in London.
---
How big do you want your cauliflower? That is a legitimate question at Chef Josh Katz' fast-paced, Lebanese grill house set in a repurposed railway arch in Haggerston. And while trays of hand-pulled goat, smoked short ribs and harissa hot chicken wings are hard to look past, the vegetable mezzes are equally worth your attention. The cauliflower shawarma comes perfectly charred, doused with creamy tahini and sprinkled with fragrant rosewater and pop-in-your-mouth pomegranate seeds. Order yours as a quarter, a half or a whole, that is, if you can make yourself heard over the music and buzzing bar. The Cauliflower Shawarma is £4.5 to £9, depending on size.
---
The Bleecker Black won 2013's Golden Patty Award and 2015's "Tastiest Burger in the World" by ExtremeFoodies, but Bleecker St. founder Zan Kaufman took some convincing when business partner Liam O'Keefe – otherwise known as acclaimed burger blogger The Burger Addict – pitched the idea for a black pudding burger. Today, Kaufman is responsible for creating the ULTIMATE burger. Two 4 oz. patties, made with cuts of aged beef and cooked a slightly pinker version of medium-rare, cradle a crumbly slice of black pudding held in place by stick-in-your-teeth orange cheese. Topped with Bleecker burger sauce, another slice of cheese and rings of white onion, the whole thing is sandwiched in a toasted, soft white sesame-seeded bun.
---
Hoppers opened last year, but there are still huge queues before the doors even open at this Sri Lankan restaurant in the heart of Soho. Owned and operated by the Sethi family, Hoppers reinvents Sri Lankan cuisine for a modern audience, keeping its traditional core flavors and techniques while creating something new and exciting. The restaurant doesn't take reservations and has, at most, 50 covers. But if you time it right, Hoppers is worth the wait. Once inside, the wood-paneled interior is as warm and inviting as the service. Hoppers refers to the popular Sri Lankan pancake ("Apaam" in India) made with fermented rice flour and coconut. But fans know the Bone Marrow Varuval is the menu must-order. Diners scrape out the marrow and mix it with a classic chettinad and masala sauce, then soak up this phenomenal taste treat with perfectly fried, buttery roti bread that accompanies the dish. You'll eat every last drop of the spicy sauce.
---
Banh Mi is the famous French and Vietnamese sandwich, an ingenious delicacy that came about during the French colonization of Vietnam in the mid-19th century. Reputed to be one of the world's most delicious sandwiches, the Banh Mi features a crusty baguette filled with terrines, meats, lightly pickled vegetables, fragrant herbs and almost always mayonnaise. Kue, a laid-back deli that opened in 2011 between Hoxton and Old Street, prepares this traditional Vietnamese sandwich with meats and terrines prepared in-house with a unique blend of herbs and spices. Baguettes are baked to order in the kitchen and emerge hot from the oven. It's the best of sophisticated Asian cuisine on the go.
---
For authentic, vivid flavors in a no-nonsense setting, curry lovers head to Old Lahore Kebab House. Famous for its Pakistani cuisine, queues are out the door on weekends for a taste of their rich, powerfully spiced dals and meat curries, piles of sweet onion bhajis, fiery grilled tandoori lamb chops and seekh kebabs, and fresh breads dripping with ghee. A peek in the open kitchen shows an army of cooks kneading dough for the tandoor and flipping meats on the grill. The grilled lamb chops are of the highest quality meat. One bite into the hefty chop reveals a proper dark crust, liberal spice rub and fiery flavors, with a citrus burst at the end. The chops are a marriage of flavor and protein made in culinary heaven. Bonus points for Lahore's BYOB policy. They'll even lend you a bottle opener or corkscrew.
---
They say breakfast is the most important meal of the day and that's even truer when bacon, sausage, a fried duck egg, smoked mozzarella and rocket greens sandwiched in toasted rosemary focaccia with aioli is involved. For a taste of this mouthwatering mouthful, breakfast fans head for London Grind, a riverside espresso bar, cocktail bar and restaurant housed in a former bank above Borough Market.
---
Masters Super Fish, close to The Old Vic Theatre and the Imperial War Museum in Waterloo, is a long-established, no frills fish and chips restaurant with table service. Fading pictures of entertainment stars who popped in cover one wall and a take-away window peaks from another. Costumers pack the house for deliciously crisp battered slabs of flaked white fish from London's Billingsgate Market served with a generous portion of crunchy, hand-cut double-fried chips and malt vinegar. Diners also receive complimentary gherkins, pickled onions and three pink prawns as a token starter. And don't miss the mushy peas and the homemade tartare sauce.
---
New York may be mecca for pastrami fans, but the guys at Monty's do a killer job for Team UK. From under an archway in Bermondsey, the briskets are sous vide that ensures consistently perfect juiciness. If you're as hungry as I am, my personal recommendation is the Ruben Special, which doubles up pastrami and salt beef on rye bread smeared with mustard and sauerkraut. Heaven is a breakfast pastrami sandwich.
---
Mark Gevaux, better known as The Rib Man, is a London street food vendor famous for his baby-back ribs. Sourced from pigs reared outdoors on Norfolk and Suffolk farms, he sells full racks, half racks, rib meat rolls and rib meat wraps. His Rib Meat Bun, which showcases deboned pork ribs, makes it a lot easier to eat and taste the ribs. A big, squishy brioche bun is piled high with slow-cooked pork rib meat, then lathered with his famous Holy F*** sauce, a thick spicy blend of scotch bonnet peppers and naga jolokia. It's like a punch of heat full of flavor. No wonder Mark cooks, and sells out of, more than a ton of pork every week. You will find him outside The Boleyn Tavern during every West Ham home game and on Sundays at Brick Lane Market.
---
This is simply the single best dessert in central London, served up in the third installation of the owners of Bone Daddies and Flesh & Buns. The French toast has an inviting crispy caramelized shell with a pillowy interior. The sweetness is beautifully offset by the bitterness from the silky smooth matcha soft serve, a hint of maple syrup and a dusting of kinako crumbs. I've been known to be walking past and dive in to grab a seat at the bar to demolish this beauty.
---
The best barbecue by a long way in London can be found served street food-style at the Street Feast market. David Carter, the grill maestro at Smokestak, uses top-quality ingredients and keeps it simple. The USDA prime beef rib at Smokestak is so wonderfully seasoned it is as immensely enjoyable without sauce as it is with. Bite into the peppery coating to be greeted by tender, melt-in- your-mouth meat with tremendous depth of flavor. An order of ribs costs £12. Although everything that comes out of the enormous smokers is incredible, the most highly recommended option is the brisket roll. Slices of juicy, smoky brisket are slathered in Dave's secret barbecue sauce and topped with pickled chilies and rock salt. Get two if you're feeling brave.
---
The famous Spit & Roast food van, a stainless steel catering van with spits and fryers, has become a popular fixture at KERB street markets. East London's premiere rotisserie truck serves one of the tastiest fried chicken on bap. Using free-range Suffolk chicken marinated in buttermilk, the poultry is deep-fried in a secret Louisiana - style coating for a crunchy and juicy finish. A generous portion of the spicy coated chicken is blanketed in apple coleslaw and Korean chilli sauce infused with gojuchang, then sandwiched in a tender pillow of dough made from milk, lard and butter.
---
Spuntino is the third venture from the team behind Polpo and Polpetto, which offer small plates of northern Italian food. This, however, is an American diner, complete with pressed tin roof, distressed tiled walls, U-shaped bar and low-wattage lights dangling from the ceiling. On the menu's "Most Wanted List" is Spuntino's riff on a "Pirate's Eye." A hole is cut out of a thick slab of white bread, an egg is poured into the hole, then fried. Spuntino's twist: It's then covered in cheese and drizzled with truffle oil. Once this is in your mouth, you won't remember anything else. Get there early or late in the evening, or prepare to wait. Trust us, it's worth it. Their hearty bar snacks and small plates hit the spot.
---
Founded by chefs Mark Jankel and Jun Tanaka, Street Kitchen opened their first permanent location on Broadgate Circle in 2015. From this 30-cover al fresco space, they sell bistro-style take-away food made with natural, organic and sustainably sourced ingredients. On day one, fans fell in love with their 24-inch sandwiches, available to purchase "by the inch." Our favorite is filled with rare beef from Pipers Farm in London, sticky sweet caramelized onions, gently pickled cucumbers, fiery horseradish mayo and watercress -- all perfectly layered in the correct proportions on focaccia bread. For vegetarians, the roasted broccoli with free-range eggs, smoky mustard mayo and pickles is as innovative as it is excellent. Prices range from £4.75 to £9.40.
Prices are subject to change. Please check individual websites for current prices.
---
Meet our contributors in this mission
Kar-Shing (aka KS) is a long way from his home town in New Zealand, but has cured his home sickness by eating his way through London. Starting back in 2008, he's a long time sharer of the very best foodporn in the capital...Read More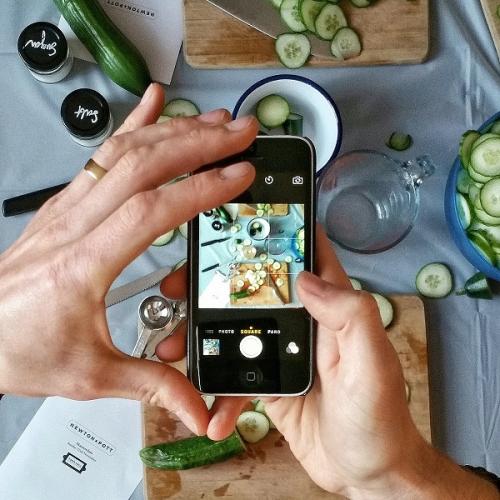 Clerkenwell Boy is an anonymous Instagrammer whose passion for sharing food and travel pictures through social media has seen him listed as one of "London's most influential people."...Read More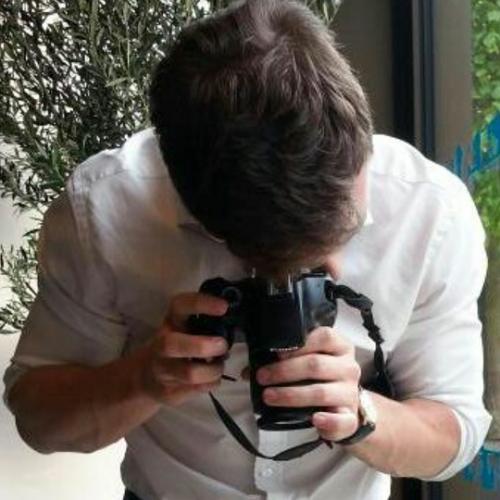 Chris, or better known as AllThingsMeaty, is a London-born and based Instagrammer who lives for finding (and eating) the best BBQ, steak, burgers and all things meaty in the UK and beyond...Read More
---
Download the ExtremeFoodies app for the Essential Eats wherever you are on the planet: ExtremeFoodies
For more fantastic foodie content, connect with ExtremeFoodies across social media:
Recommended features by ExtremeFoodies
Meet the author