6 Essential Eats in Cartagena
World Heritage Site. The Fourth Wonder of Colombia. Heroic City. These are just some of the titles that have been used to describe Cartagena de Indias. Founded almost 500 years ago on the Caribbean ocean, this charming city is filled with history and amazing architecture. Forts, castles, and 11 km of solid walls were built to protect the city from pirates, and now these walls protect stories of both wars and passion. On the streets and plazas of Cartagena, the past mixes with the present, the modern with the traditional. Colorful flowers hang from the balconies of colonial houses, and small plazas, domes, arches, and red clay roofs mark the city with romanticism and tradition. This celebrated tourist destination is known for having some of the best restaurants in Colombia, where international flavors combine with traditional techniques and ingredients from the Caribbean. Here are Cartagena's essential eats.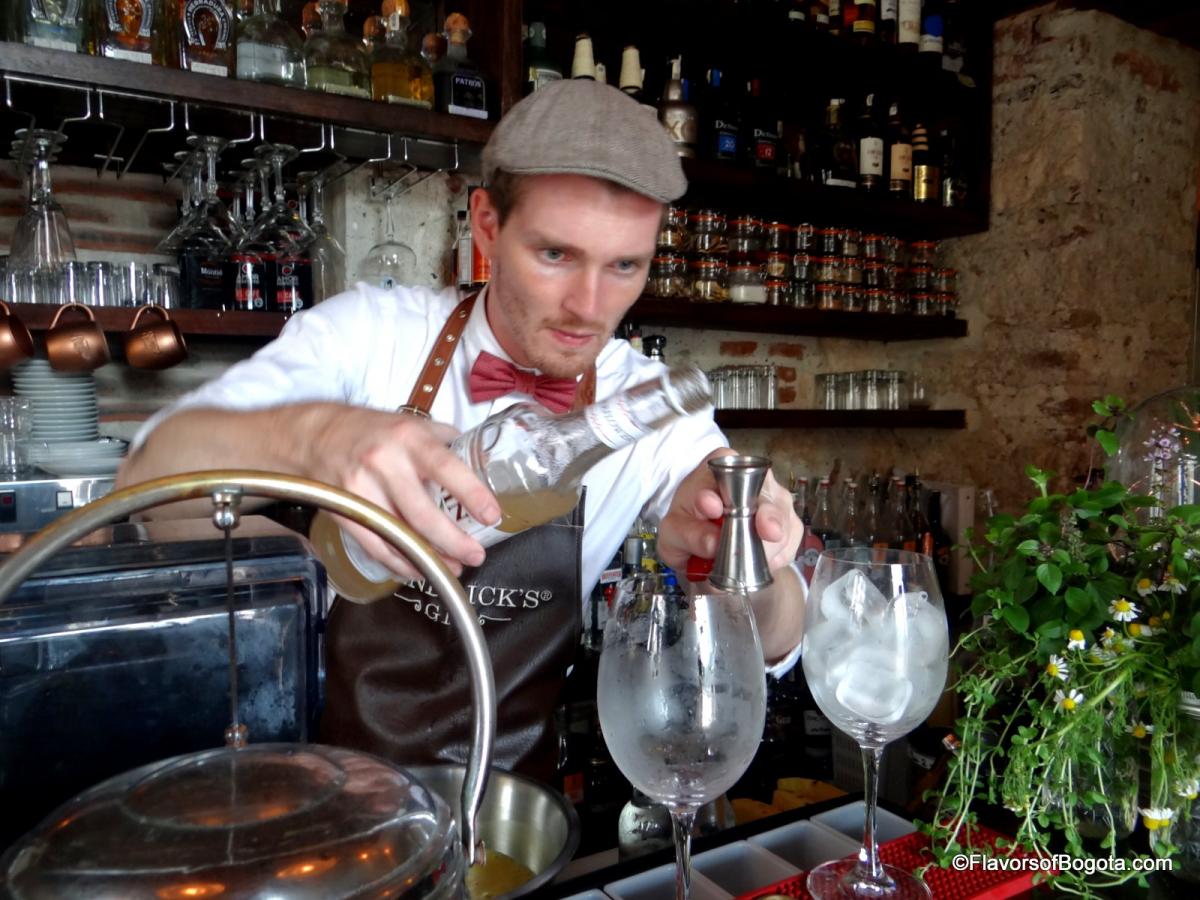 It's no surprise that the El Barón cocktail bar is so popular since they serve fantastic cocktails in an informal setting. At dusk the tables are set out on the lively San Pedro Claver Plaza, drawing an expat crowd looking to unwind after a long day at the beach. The mixologist's creations (drinks with names like Alacrán, Antonio Banderas, and Don Alejandro) are some of the best in the city. The food is surprisingly good with tapas, sandwiches and salads. We recommend the delightful Spanish chorizo sandwich.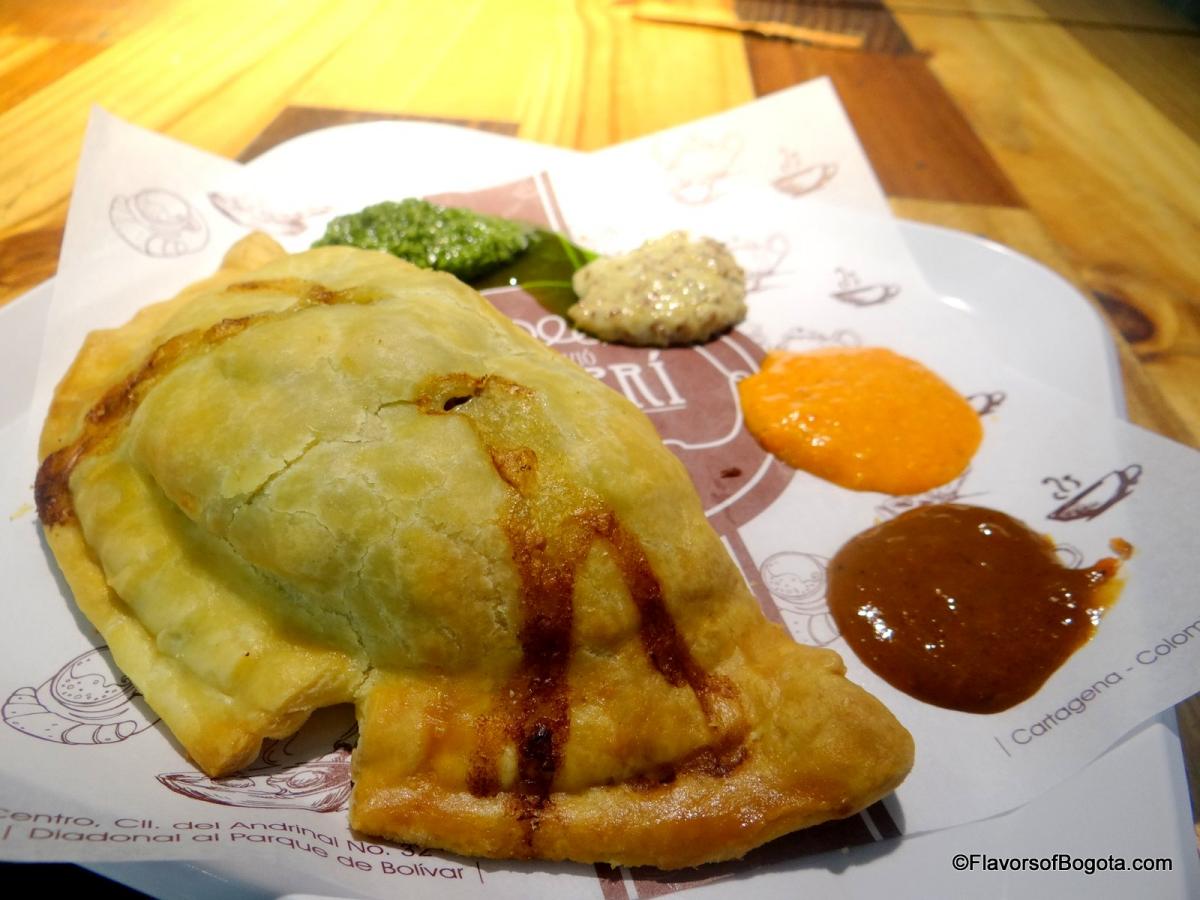 These butifarra empanadas are made from a local sausage with spices, sherry and a touch of the Colombian coast (lots of flavor). The flaky pastry melts in your mouth, and you can accompany the empanada with a number of sauces: pesto, mustard seed, pepper and BBQ. The empanadas also come in a variety of flavors, such as paisa sausage with caramelized onions, sausage with corn and cheese, and spinach, corn and cheese for those that want to go meatless. Try them, love them, and come back for more.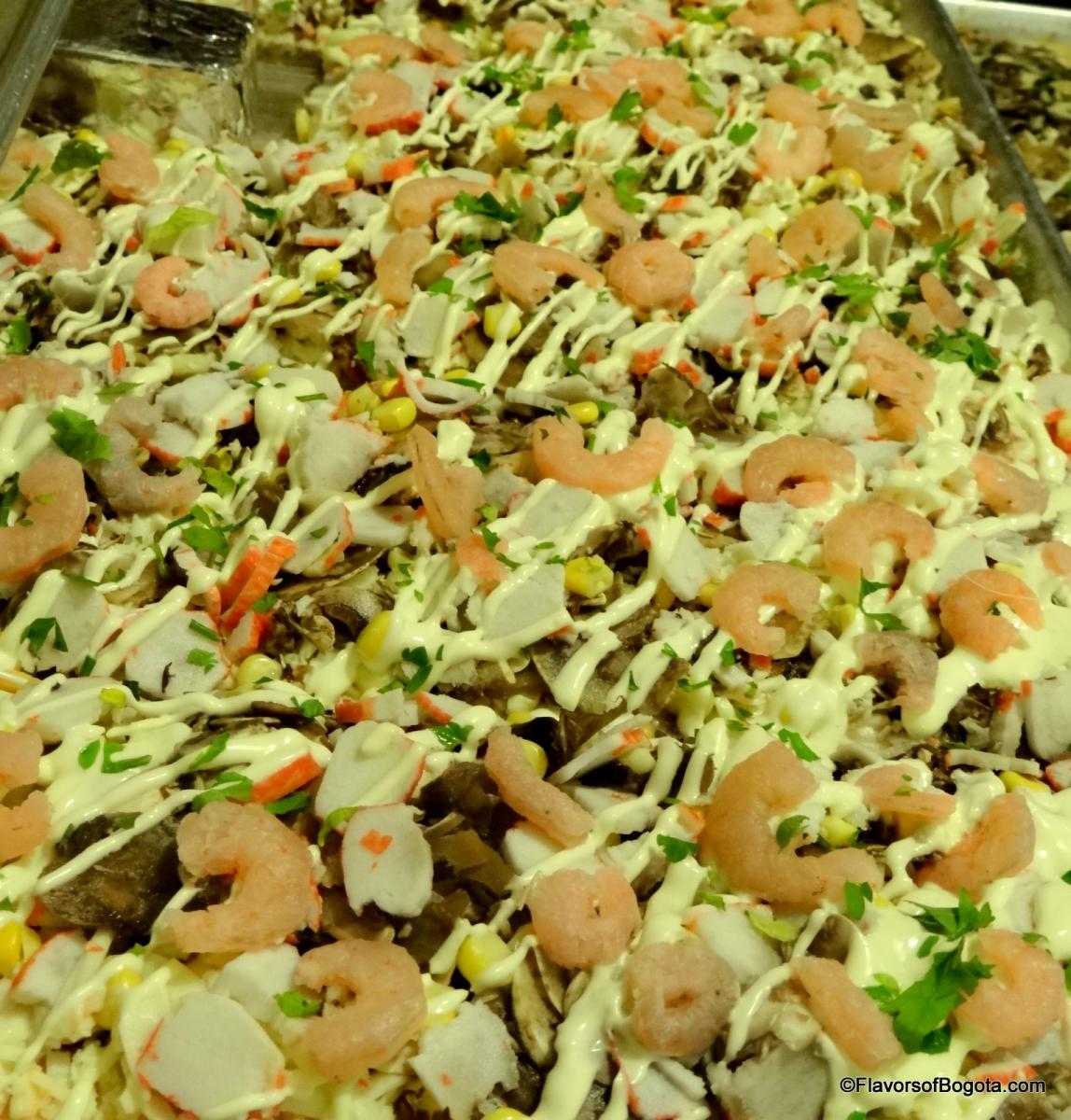 Near the famous Clock Tower, within the walled part of Cartagena, this pizza shop has brought the Italian flavors of Roman Hermanno Panichelli's hometown to this Caribbean city. The Mar y Tierra Pizza has all the tropical flavors of the ocean: white sauce topped with shrimp and crab, in addition to mushrooms, corn, basil, cilantro, beef, and more. There are 16 different types of pizza, all made in a wood fired oven.

Giorgios Sitaras and Petros Skirlis have introduced the tastes of Greece to Cartagena that brings to mind olive groves and Salonica. Although the gyros come in pork, beef, and chicken, we recommend the Vegetarian gyro. Feta cheese, cucumber, tomato, onion, tangy Greek olives, and dzadziki sauce are all stuffed inside a homemade pita bread and drizzled with extra virgin olive oil. As people from Cartagena say, it's "bueno, bonito y barato" (good, tasty and inexpensive).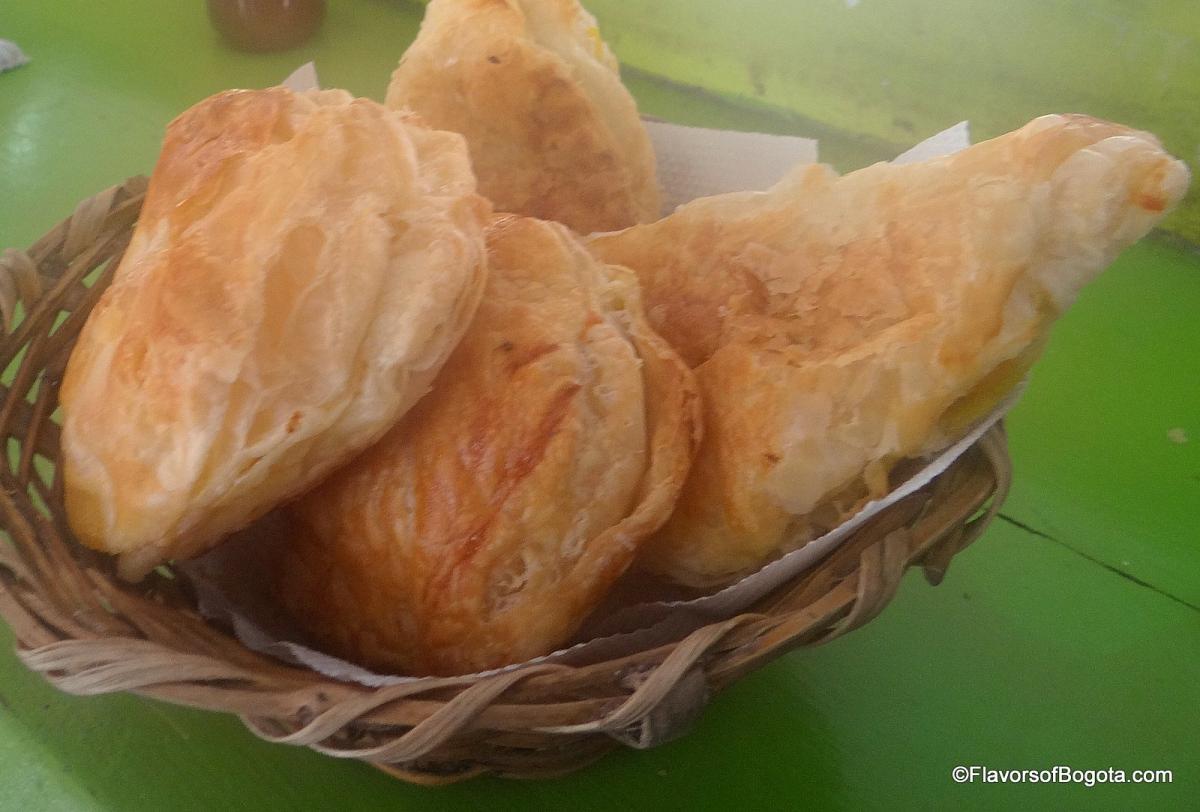 It's not a pretty place. It's too small, and the little metal stools are incredibly uncomfortable. But when we saw people lining up to buy pasteles or turnovers, we had to investigate. Inside, we looked at the cheese, chicken, and meat turnovers and decided that the people lining up were right. These looked great. Buttery, light, and superb, these are one of the best informal bites to get in Cartagena. But make sure you get them fresh!

This charming bakery provides a refuge from the heat of Cartagena with a variety of cakes, cookies, breads and typical Colombian treats. Our favorite was the Cuatro Leches cake. In Latin America we have eaten plenty of Tres Leches cakes, but we were intrigued by the fourth milk. This cake, served in a glass, had layers of milk; sweetened condensed milk; evaporated milk; and was topped with arequipe, a thick South American caramel. It was simply amazing.
Meet the author