The Best Fried Chicken in Atlanta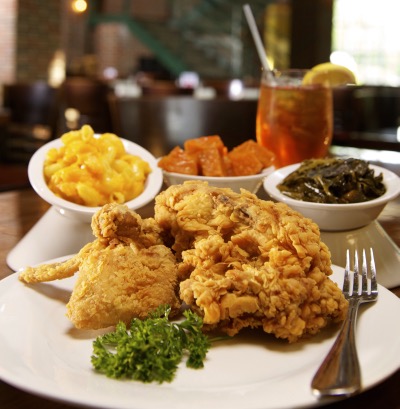 Paschal's built its reputation on the promise to serve "the best fried chicken" in Atlanta. / Courtesy of Paschal's
Atlanta's top takes on a Southern comfort favorite: fried chicken
When thinking of your favorite Southern dishes, what is one of the first dishes that comes to mind? Fried chicken, of course!
Fried chicken has been a staple in the South dating to the 1800s. Over the years, everyone has created their special twist on this classic Southern favorite. There are certain requirements that go into making perfect fried chicken.
If your fried chicken has the following, it is on the right track. Classic fried chicken must consist of several important components. First, and most importantly, fried chicken must be moist and tender. Second, the chicken must have a crispy outer shell. Third, the crunch is imperative. When you bite into fried chicken, you must have the crunch. Last, but not least, fried chicken has to have an amazing flavor. Traditionally, seasonings used to flavor the chicken include salt, pepper, cayenne pepper, paprika, garlic powder, or onion powder.
Living in Atlanta, there are so many options where one can enjoy hot, crispy fried chicken. We have several restaurants, food trucks and chefs that prepare and add their unique twist on this Southern staple. Here are my favorite restaurants in Atlanta that have the best fried chicken. These spots really are a step above the competition.
This Atlanta institution, open since 1945, is a celebration of the genteel Southern colloquialism for women-owned restaurants. Customers fill out their order on a notepad as they enjoy complimentary pot liquor (the broth from boiling collard greens seasoned with pork). Served a la carte and big enough to share, Mary Mac's buttermilk-dredged, deep-fried chicken entrée comes with a leg, wing, breast and thigh. The complimentary bread basket includes warm, house-baked yeast and cinnamon rolls. The Southern charm continues with such downhome sides as sweet potato soufflé, okra, fried green tomatoes and seriously sweet tea. Mary Mac's fried chicken is served up with real Southern hospitality. How many restaurants give guests a back rub as they dine?
Mary Mac's Tea Room dredges its chicken in buttermilk before deep frying. / Courtesy of Mary Mac's Tea Room
There is no way I could speak about fried chicken and not mention Paschal's.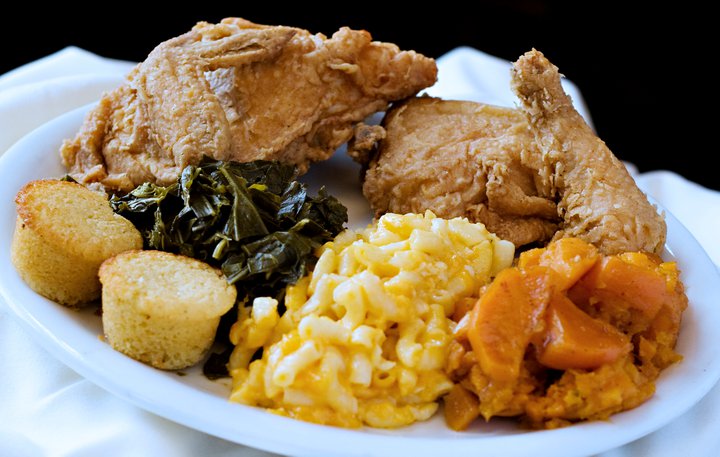 Presidents to civil rights leaders have satisfied their craving for fried chicken at Paschal's. / Courtesy of Paschal's
Paschal's is known in Atlanta for its upscale, true Southern cooking, social activities and the meeting place of the South's most prominent business professionals. Martin Luther King Jr., Andrew Young, Hosea Williams, John Lewis, Ralph David Abernathy, Joseph Lowery and Jesse Jackson all met at Paschal's during the 1960s.
Paschal's has more than 50 years of history in Atlanta. Paschal's built its reputation on the promise to serve "the best fried chicken" in Atlanta. Its original 1947 recipe is still on the menu. No one knows what goes into this secret recipe, but I will say it is tasty. It has a nice, light crust that has the crunch. The chicken is lightly seasoned and quite moist.
Watershed on Peachtree Street has perfected the art of fried chicken. I was always taught that numbers do not lie. And their numbers tell the tale. Watershed only serves fried chicken one day a week (Wednesday), and they are typically sold out by 7:30 p.m. Their process for fried chicken, which typically takes more than 24 hours to marinate and prepare, is pure genius.
Watershed's chicken is brined and marinated for 48 hours, then fried in lard spiked with ham / Courtesy of Watershed
First, they cut the chicken into four pieces. It is soaked in brine for 24 hours, then soaked in buttermilk for another 24 hours. The marinated chicken is then coated in salt, pepper and flour; and fried in lard spiked with ham. The result is a perfect piece of fried chicken. Served with delicious biscuits, it's a dish to die for.
My favorite place, and tops on my list, is Max's Wine Dive. Their motto is "Fried Chicken and Champagne … Why the Hell Not?" And their motto matches the amazing fried chicken.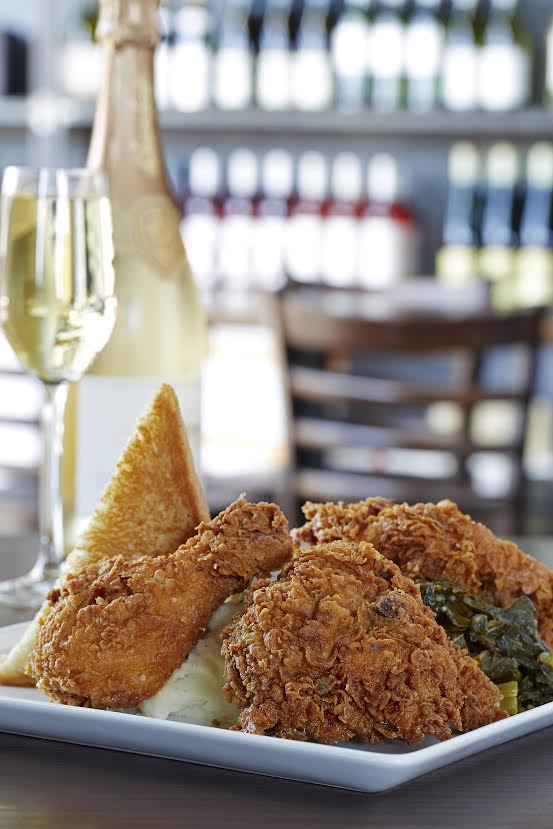 At Max's Wine Dive, chicken is marinated for 24 hours in jalapeno buttermilk. / Courtesy of Kevin Marple
Max's culinary team marinates the chicken in a jalapeno buttermilk marinade for 24 hours. The chicken is then dredged in seasoned flour and fried slow and low. Dip or drizzle Max's side of chipotle honey on the dish for a delicious taste of sweet heat.
If you're interested in gluten-free, Max's serves gluten-free fried chicken made with a blend of gluten-free flour and dried cauliflower fibers. I loved this modern spin on such a simple classic.
Every now and then, the wheel is reinvented on this Southern fried favorite. When it's done properly, it creates a new standard. If you are ever in Atlanta, make sure to stop by Mary Mac's Tea Room, Paschal's, Watershed on Peachtree on a Wednesday, and Max's Wine Dive. You will not be disappointed.
Meet the author