7 Essential Eats in Naples: The Birthplace of Pizza
By ExtremeFoodies on July 20th, 2015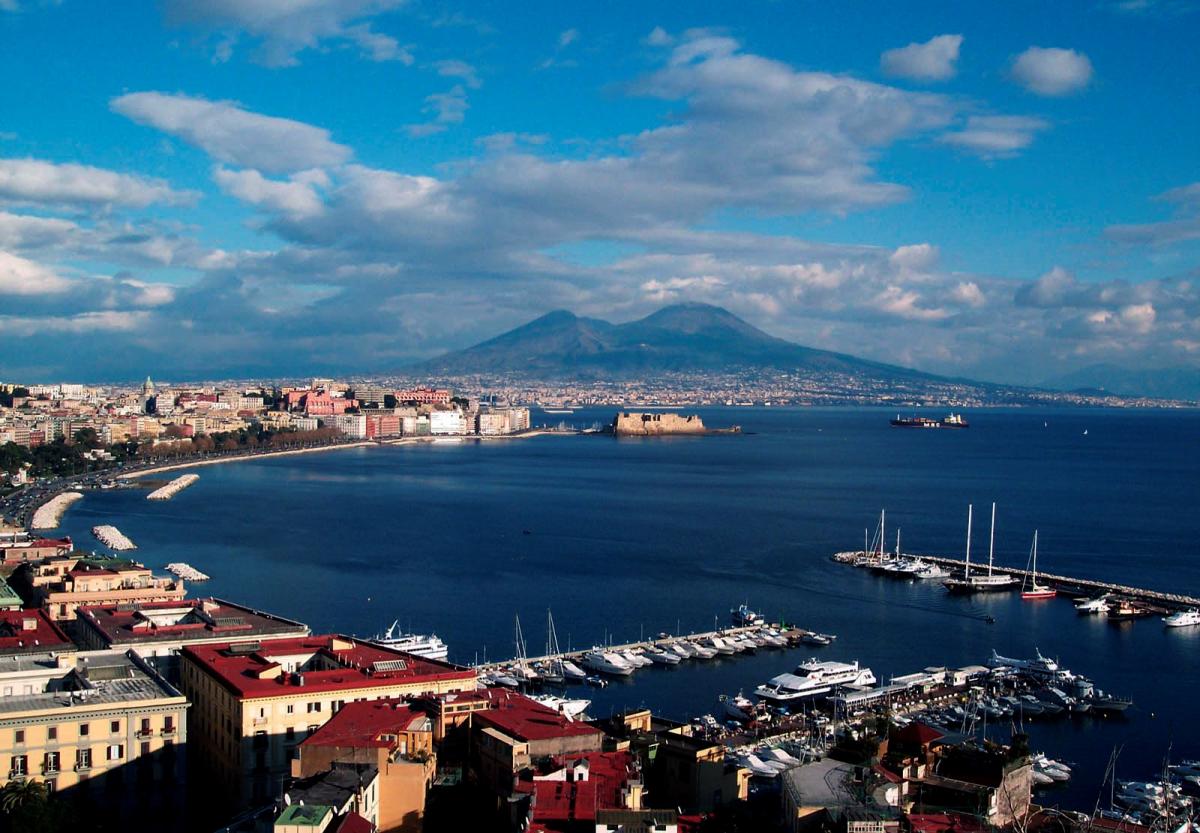 The greatest pizzerias on Earth can be found in this ancient Italian waterfront city
Founded about 600 B.C. as a Greek settlement, Naples in the 1700s and early 1800s was a thriving waterfront city notorious for its throngs of working poor, or lazzaroni.

Old antique print of Italian lazzaroni in Naples circa 1856.
Unlike the wealthy few, most Neapolitans sought inexpensive food that could be eaten quickly. Flatbreads with various toppings, eaten for any meal and sold by street vendors or informal restaurants, met their need. These early pizzas consumed by Naples' poor featured the tasty garnishes beloved today, such as tomatoes, cheese, oil, anchovies and garlic.
After Italy unified in 1861, King Umberto I and Queen Margherita visited the city of Naples in 1889. Legend has it the traveling pair became bored with a steady diet of French haute cuisine and asked for an assortment of pizzas from the city's Pizzeria Brandi, the successor to Da Pietro pizzeria, founded in 1760. The variety the queen enjoyed most was called pizza mozzarella, a pie topped with the soft white cheese, red tomatoes and green basil, the colors of the Italian flag. From then on, the story goes, that particular topping combination was dubbed pizza Margherita.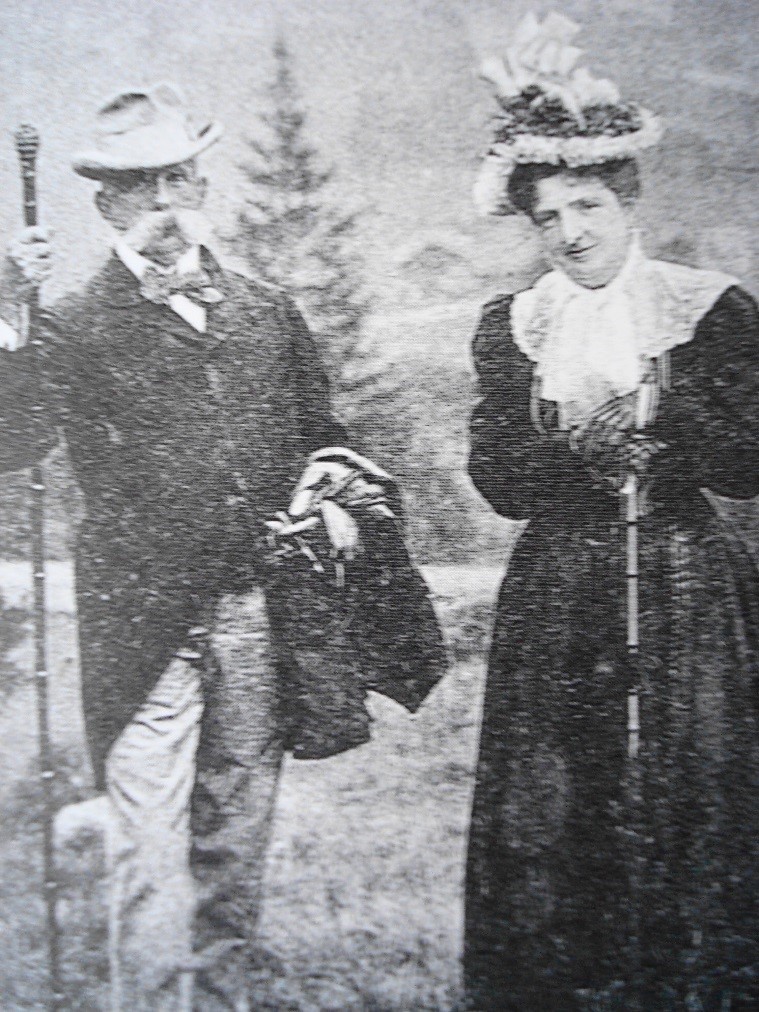 King Umberto I and Queen Margherita/Wikimedia Commons

LauriPatterson/iStockphoto.com
Queen Margherita's blessing could have been the start of an Italy-wide pizza craze. Today, some of the greatest pizzerias on earth can be found in Naples. These overshadow the trattorias, but in many cases, they are every bit as good serving pasta and risotto dishes, recipes that have influenced global cuisines for centuries.
Here are ExtremeFoodies's top pizza picks in Naples, Italy: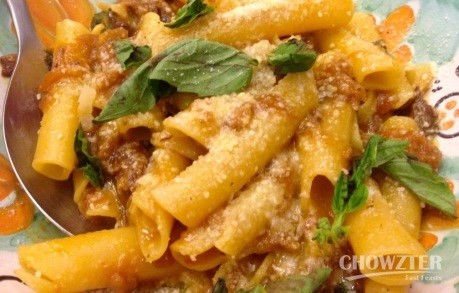 Everyone comes to Naples for pizza. But the most revelatory dish in the city is this stunningly simple dish of pasta with onions and a dash of beef and cheese. It is named after a chef from Genova who created this unique dish in Naples, outside of which it is rarely found. It is like no other pasta you have ever tried and is served in one of the warmest, most wonderful trattorias you will ever visit.
In the hills north of Naples lies a hidden temple to pizza. Franco Pepe has created a laboratory, cinema and romantic hideaway to create the ultimate in Neapolitan-style pizza. The towering charred corniche walls of the pizza could be eaten alone. The unique spongy texture is a revelation. The quality and integration of the remaining Margherita ingredients are swoon-worthy. If you can get a pass to his secret skydeck overlooking the valley, you might, in mid-bite, experience a religious transformation and become a worshipping pizza monk. You have been warned.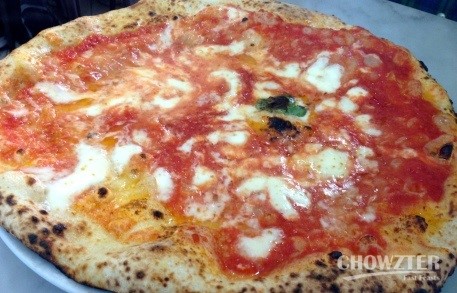 Of the traditional pizzerias of Naples, Da Michele makes the best Margherita. The pizza goes from dough to oven to table in under two minutes in a synchronization that would make the Moscow Ballet proud. No other pizza on earth can be enjoyed at such freshness, speed and quality. The backdrop of Julia Roberts in "Eat, Pray, Love" adds some stardust to what feels like a hallowed experience. The pizza itself has beautifully integrated ingredients on a perfectly charred crust. Historic.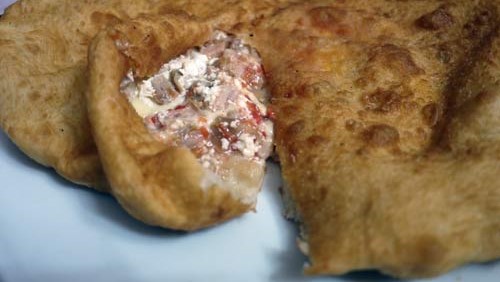 Fried Pizza @ Pizzeria Di Matteo / Courtesy of youngandfoodish.com
Adored by locals and made famous by President Clinton's visit, this historic venue produces some of the best traditional Neapolitan pizza in town (and the world). However, it is an innovative fried version that is a real show-stopper here. The lightly fried envelope is a thing of ethereal beauty. It seems like bread with nothing in it until you cut open a slit and a ham and cheese cloud (even better with salami) hits you right between the eyes. You have never had anything like it.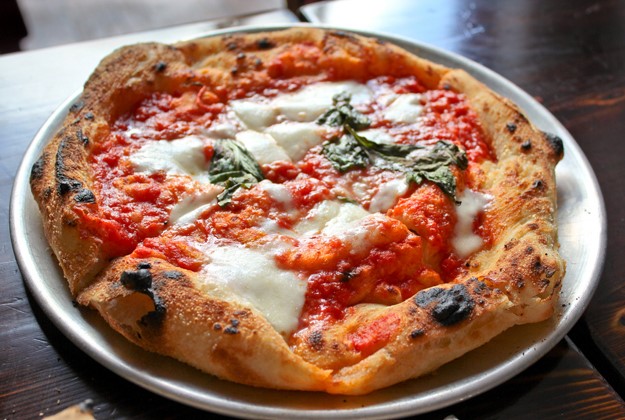 The Montanera @ Pizzeria Starita / Courtesy of firstwefeast.com
If you seek traditional pizza in Naples, go to Da Michelle or Brandi. However, one of the world's most innovative pizzas can be found here as well as at Don Antonios Pizzeria Starita. The Montanara (which can also be sampled at his New York outpost) is lightly fried and then baked. Sacrilege? No ... Nirvana. Thereafter, the traditional Margherita toppings are added for an intersection of past and present that is unique in the world. Make a pilgrimage to Naples to meet Don Antonio and try this amazing pie.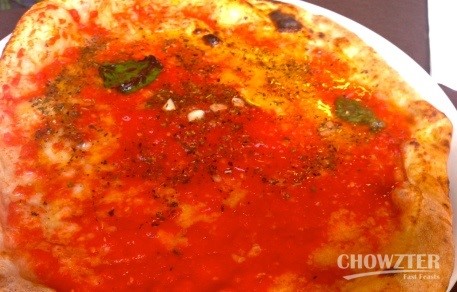 The world's first pizzeria, established in 1738 for street vendors who kept their pizza hot on a small tin stove on their head, still is going strong today. The menu is too long and the consistency variable, but when they get their marinara pizza just right, it is equal to any. The wood-fired oven is lined with rocks from Mt. Vesuvius, so the whole experience is memorable. There are better pizzas in Napoli, but the intersection of quality and history make this a must-visit venue.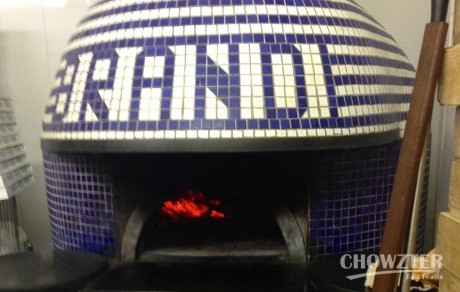 They did not invent pizza Margherita, but they named it. Raffaele Esposito is known as the father of modern pizza, having prepared a pizza with cheese, tomato and basil to represent the colors of the Italian flag. The queen loved the pizza so much she wrote a thank-you note. Raffael in turn dubbed the "Pizza Margherita" in her honor. The letter still is displayed today at the since-renamed Pizzeria di Brandi (Esposito's Wife). Some debate whether the quality is up to the highest standards, but no one would dispute this is a delicious pizza in an historic venue.