Strawberry Fields Forever at Wimbledon

With Wimbledon kicking off this week, and the sun desperately trying to break its way through the clouds, it has begun to feel like British summer. The tennis represents the very best of gentrified indulgence; Champagne, Pimms cups, cucumber sandwiches and of course, strawberries and cream.
Over the two weeks in which the competition takes place, spectators are expected to wolf down over 28 tonnes of fresh English strawberries, drizzled with 1,550 gallons of glorious cream. It is said that this quintessential dessert has been served at Wimbledon ever since its inception in 1877, mainly due to the short but abundant strawberry season in which it falls, but also because it signifies the very essence of summertime.
Needless to say, we were excited for this seasonal milestone, so in celebration we have selected our Top 5 Strawberry Desserts from around the world, so regardless of whether you are in England for the tennis this year or not, you can hunt down some summer flavors for yourself!
---
1. Swallow Bar, Perth, AU - Pancakes with Almond filling, Maple Syrup and Fresh Strawberries


Known to locals as a nightly music and cocktail venue, Swallow Bar gained a reputation for its nostalgic decor and old-time European atmosphere. But more recently it has become known for its outstanding food and in particular, its decadent and exciting brunch items. Our personal favourite and first in our top 5 has to be the Almond filled pancakes with maple and strawberries. Fluffy and well balanced, they are both sweet and savoury, topped with a cascade of glossy strawberries and a generous dash of maple syrup, they would make the Queen of England herself feel at home. The weather in Australia provides a unique opportunity for strawberries to be widely available all year, so no matter what your mood, and what season you might find yourself in, there's always the chance to enjoy a piece of summer here.
---

When the Donut Man (Jim Nakano to his friends) and his wife Miyako migrated north from LA to the San Gabriel Valley, hamlet of Glendora, their donut business became a international sensation. Having been featured in the likes of the Huffington Post and The LA Times the world discovered their donuts and they quickly became a landmark on America's historic Route 66. People travel from miles around to try their seasonal pastries and baked goods, but there's just one that we rave about: The Strawberry Donut. A large, soft, golden glazed donut filled with a mountain of fresh strawberries coated in a secret signature glaze and finally dusted in icing sugar, served 24 hours a day. They are the ultimate treat for sweet-toothed travellers and never fail to disappoint.
---

The Cottonrake Bakery, set up in 2010, is a Glasgow favourite. Carefully crafting some of the most delicious cakes, pastries and sandwiches out there, Cottonrake have made food so photogenic it feels almost wrong to eat. Though obviously it's much better if you do. From perfect cinnamon swirls and the ultimate chocolate brownies to shortcrust pork pies and crusty filled baguettes, they do the lot. But the jewel in their very sparkly crown is, of course, the stunning raspberry shortbread sandwich with fresh cream and strawberries. A classic matching of flavors, with a twist on style. The sharpness of the raspberries sits perfectly with the sweet cream and shortbread and the strawberries add a rich fruitiness which ties the whole thing together perfectly. Take a picture, enjoy the colours and then devour it completely.
---

Wrapped in a shroud of unassuming modesty, Boccali's is an outstanding Italian restaurant disguised as a lowly roadside eatery. It was opened 30 years ago by the eponymous family, and has continued to produce a menu which has put the Ojai Valley on the culinary map. But the dish which makes this restaurant truly worthy of a mention, is the Strawberry Shortcake. Type 'Boccali's' into Instagram and 90% of the images will feature this magnificent dessert. Deconstructed but utterly complete, the mound of succulent strawberries sit atop a base of buttery shortcake, topped off with a tower of light, cooling cream. It is fresh, satisfying and delightful - a summer dessert to be enjoyed on a warm evening under a blue sky.
---

Last, but by no means least, comes the Queen of all deserts. The classic Victoria Sponge. It was supposedly named for Queen Victoria after she declared it her favourite tea-time cake and has remained almost unchanged for over a hundred and fifty years. If it ain't broken, I hear you cry? Well, you're right, but that's not to say it can't be improved upon. And that's exactly what this small Glasgow bakery has gone and done. To be chosen by our food experts as one of the best Vicky Sponges in the UK is no mean feat, but then with such a regal history, perhaps it's a certainty. Thick layers of fluffy sponge, sandwiching a wonderful combination of balsamic-soaked strawberries and whipped double cream. A modern twist on a national classic which lives up to every expectation.
---
Thanks to our experts who have contributed to this feature:
Kristy Kinzett is a marketing girl and food devotee living in Perth, Western Australia. With parents hailing from New Zealand and Taiwan, she has grown up travelling to different countries, eating a diverse range of cuisines and appreciating all walks of life
Her blog, Queen of Bad Timing, started in May 2012 and has been a great outlet to showcase her passion for food, friends and life in general...Read more
Born and raised in Surabaya, Indonesia, Fiona Chandra says her earliest food memory is of pork satay grilling in the backyard. "We used an old tiny charcoal grill where we had to squat on the ground fanning the satay," she recalls.
An avid follower of food blogs, she created her own blog, Gourmet Pigs in 2007 with the mission of finding good food. She has since reviewed more than 700 restaurants...Read more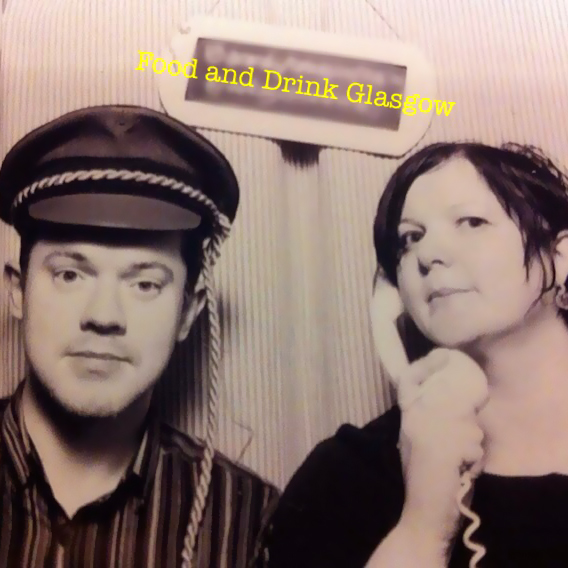 Having travelled throughout Europe, Emma set up Food and Drink Glasgow to showcase the various places that she visited whilst out and about. Covering food, drink, accommodation and events, has led to the blog being a No1 foodie blog for Glasgow...Read more
To know more about the Top 5 Strawberry Desserts Around the World
Meet the author