10 Essential Eats in Wellington
Wellington, New Zealand, is all about coffee, character and community with a giant helping of cool (voted by Lonely Planet as the world's coolest little capital in 2011). We drink coffee short and strong (heard of the flat white or long black? – yep they're from down under) and we positively revere quirk and character. From motorcycling skeletons at a favourite Mexican restaurant, to a dungaree-wearing straw-hatted coffee roaster, to a fine dining restaurant in a beautiful old Bank building, we've got it all.
Community is strong in how we eat, where we eat, and how our artisans and providers support each other. Visit Leeds Street to see hand made peanut butter in use at the bean-to-bar chocolate factory next door, or Prefab to see roasters, bakers and chefs working together, or come visit us in August for our annual two-week Wellington on a Plate eating festival. You won't regret it. Here are 10 reasons why you need to visit.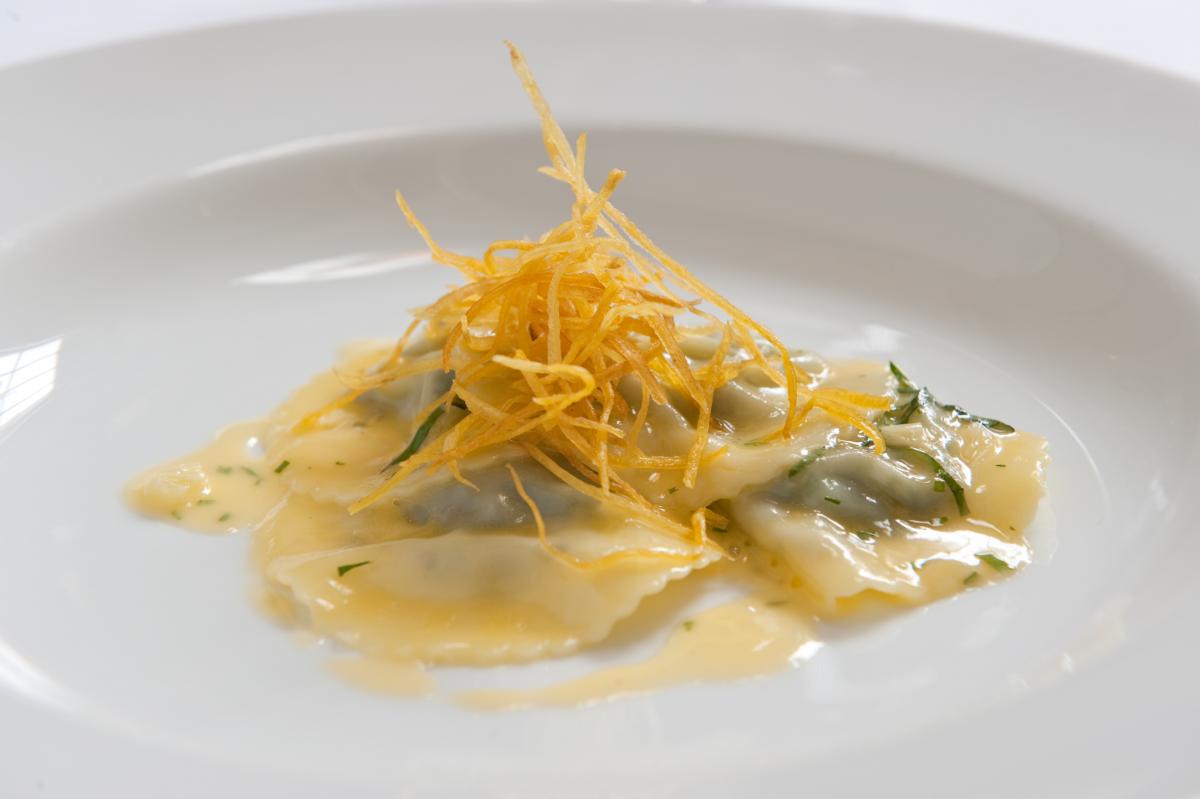 Courtesy of foodiegemsofwellie.com
Set in a beautiful old bank building, Logan Brown is all about 'relaxed' fine dining. Founded by two hunter-gatherer kiwi blokes, the food leans towards animal, wild if possible, and is smartly done with quality ingredients. The paua (abalone) ravioli has been on their menu since day one and showcases a Kiwi varietal with a limited daily catch. Match it with a crisp Marlborough sauvignan blanc and your gastronomic journey will be under way. Consider a degustation for the full LB experience.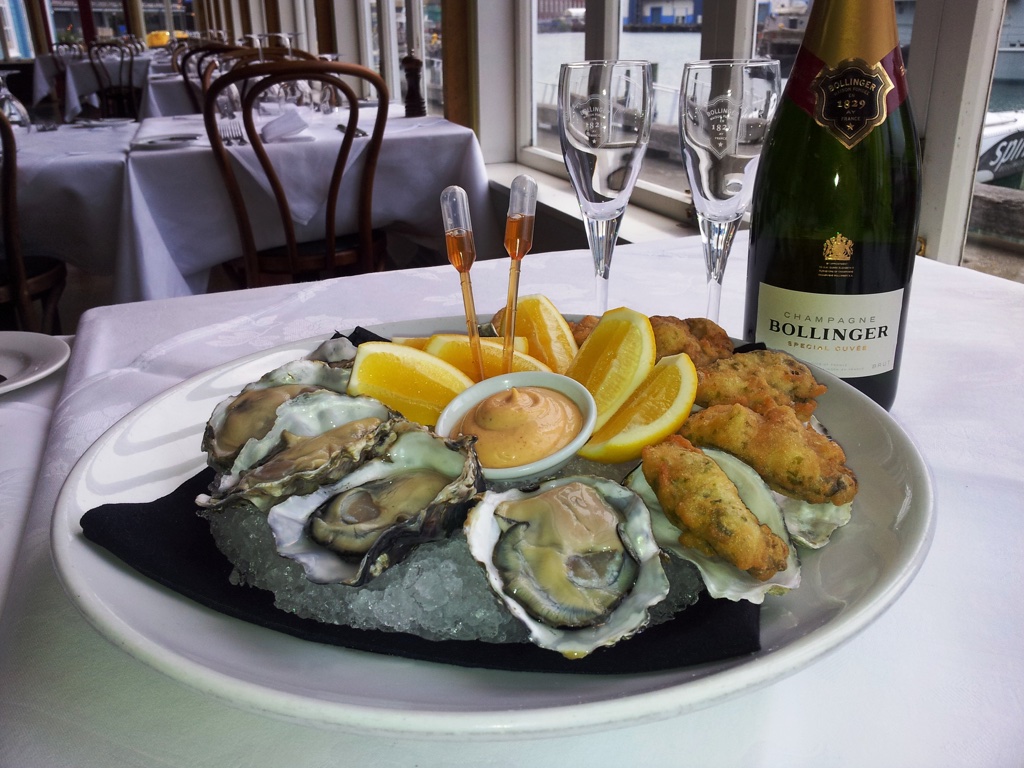 Courtesy of foodiegemsofwellie.com
With their own fishmonger and filleting room, Shed 5 is a long-time seafood stalwart on the Wellington waterfront, and the traditional place in the city for NZ oysters and champagne. The oyster varietals change through the seasons from robust Bluff oysters to sweeter Stewart Island Southern Glories to creamy Kaipara Pacific rock oysters. In a historic port shed with original masonry, white tablecloths, beautifully presented a la carte food, and an extensive wine and champagne list, this is a truly lovely dining experience. And afterwards, you're perfectly placed for a stroll along the city's fantastic waterfront.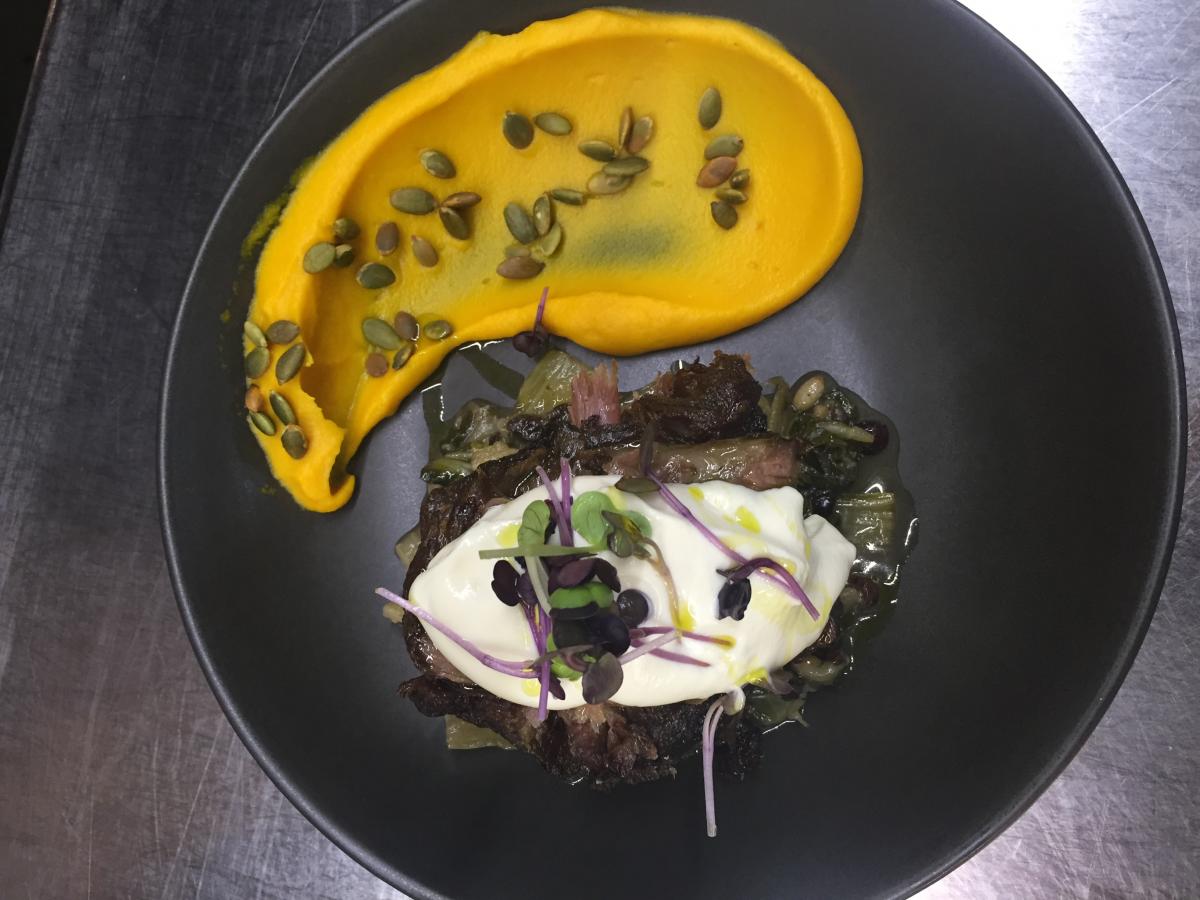 Courtesy of foodiegemsofwellie.com
There are still far more sheep than people in NZ, so lamb remains a Kiwi tradition. Charley Noble focus on fresh, seasonal and woodfired grilled foods, so you get a tender, flavourful experience here. The lamb is currently being showcased with lemon, oregano, braised silverbeet, pumpkin puree and yoghurt. Housed in a busy, buzzing, restored nautical building, they have a drop-in approach to lunch and dinner, and are happy to entertain you in the charming corner bar for drinks and nibbles before or after.

Courtesy of foodiegemsofwellie.com
Tucked around the end of the City Gallery in Civic Square, and named for the native palm adorning the Wellington hillsides in days gone by, Nikau has many long-time followers. With owners who are gardeners and lovers of fresh, seasonal and house-made, you can't go wrong here. The kedgeree has been on their menu since day one along with their sage eggs and house-baked almond brioche. Tender house-smoked locally-sourced fish (usually blue warehou) is beautifully fused with grated free-range egg and lightly spiced perfectly bake rice. They may even have some of their tea towels with the recipe on for sale when you visit. Then nip through to the City Gallery next door for a little post-prandial culture. Daytimes only.

Courtesy of foodiegemsofwellie.com
Ti Kouka is a busy daytime café tucked away upstairs with a focus on fresh, seasonal and regional. With brothers from the coffee and fine dining worlds, there's magic in every mouthful here. A favourite ingredient is local sustainably and ethically farmed Longbush free-range black pork, so anything with this meat is a must. This platter included their signature pulled pork, a chunky pork terrine and pork butter, along with a selection of house made breads. You will also experience other non-typical ingredients here like smoked beetroot, green banana pancake or goats curd cream, and they have a FODMAP menu courtesy of a nutritionist wife for those with IBS and gastric requirements. Keep an eye out for occasional degustation events.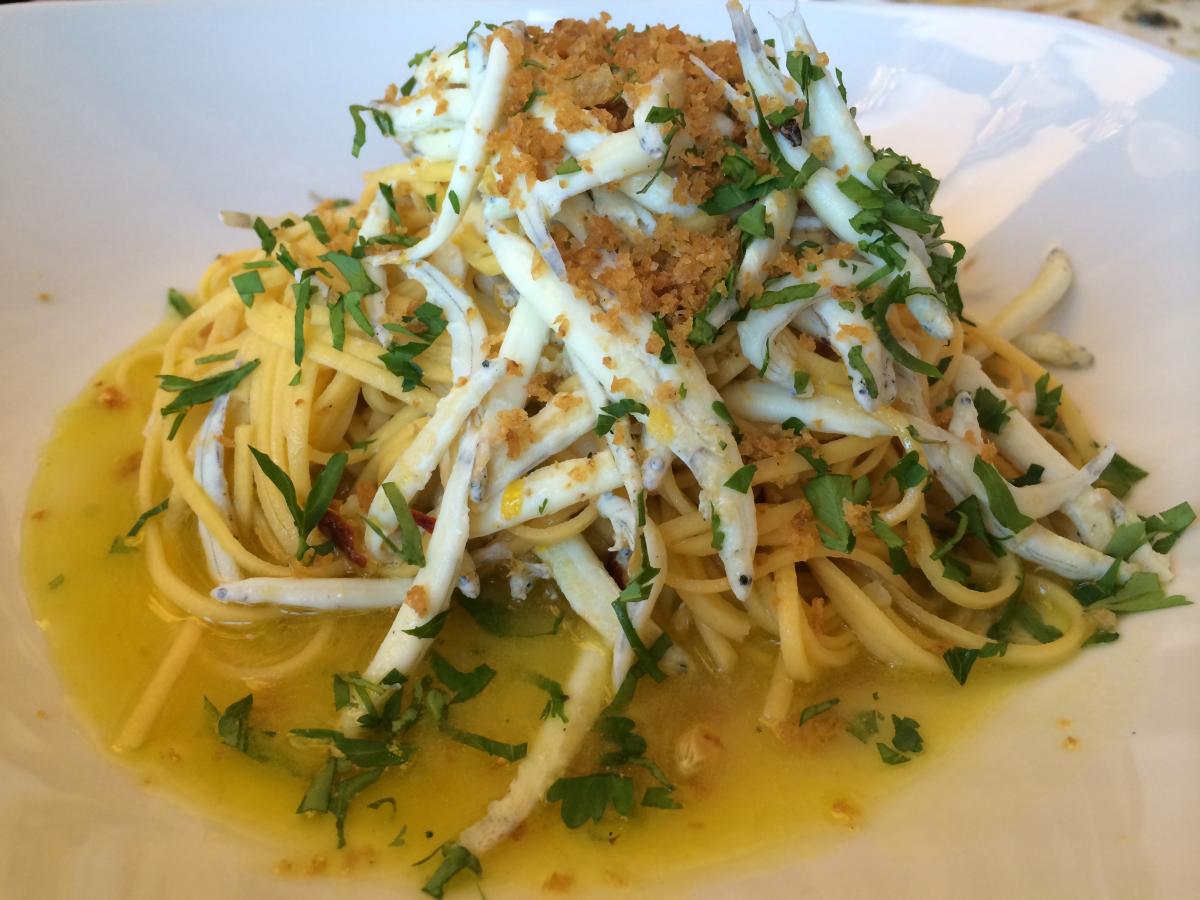 Courtesy of foodiegemsofwellie.com
NZ whitebait are the silvery-white young of small freshwater fish. And the feature dish of Whitebait - NZ's 2015 best new national restaurant - when in season (August to November). Considered a delicacy, and most commonly found in fritters, Whitebait showcase them differently, for example this semolina noodle, whitebait, garlic and chilli salad. If dining outside the season you will still find an array of other high quality seafood dishes at Whitebait, as well as a few dishes for those not so aquarian. Desserts are also spectacular courtesy of the husband and wife team in the kitchen. Bookings recommended for lunch and dinner.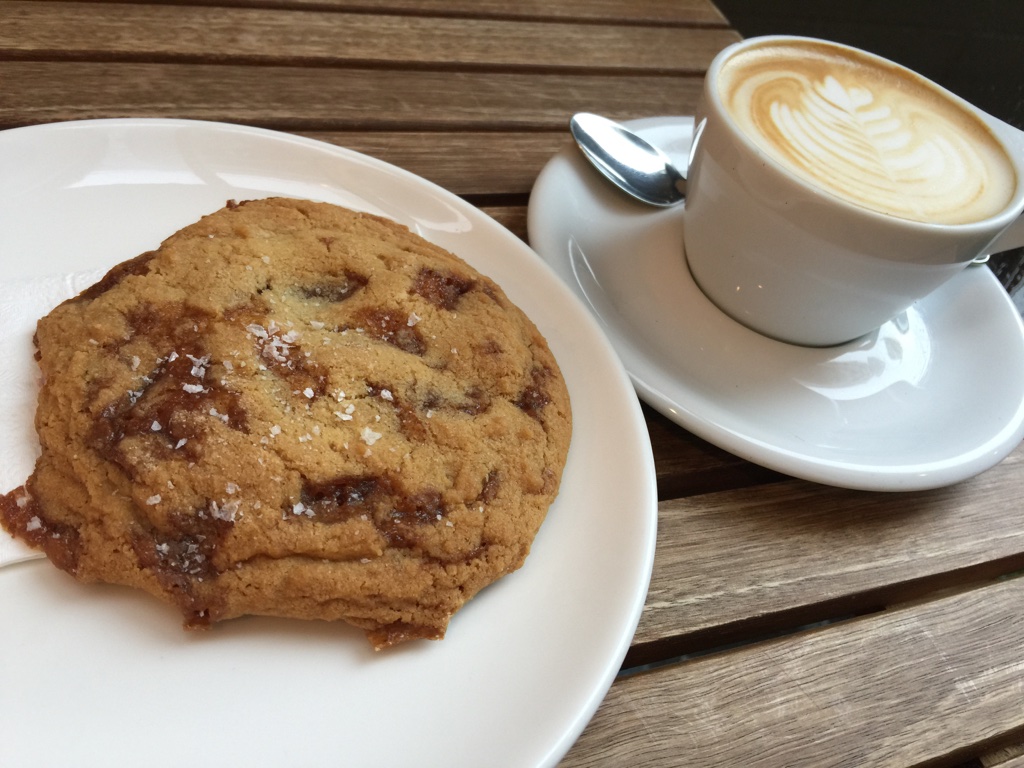 Courtesy of foodiegemsofwellie.com
With over 20 roasters regionally, Wellingtonians adore coffee. In our books the great place to enjoy one of the best is at the Leeds Street Bakery Café, in the fantastic Leeds Street laneway. These guys originate from the coffee world, so they know their stuff. Next door in the bakery they make a famous chewy salted caramel cookie, which is an essential eating companion to your tasty brew (also available in gluten free and chocolate). The café also does a handful of light brunch items on their own bakery breads if you fancy something less diabetes-inducing. Then check out the other artisanal stores on the laneway – Goldings Free Dive Bar - showcasing some of the many locally made craft beers - alongside pizza from Pomodoro across the lane, the Wellington Chocolate Factory offering bean-to-bar single origin chocolates in beautiful wrappers by local artists, and lots more. So explore and try it all!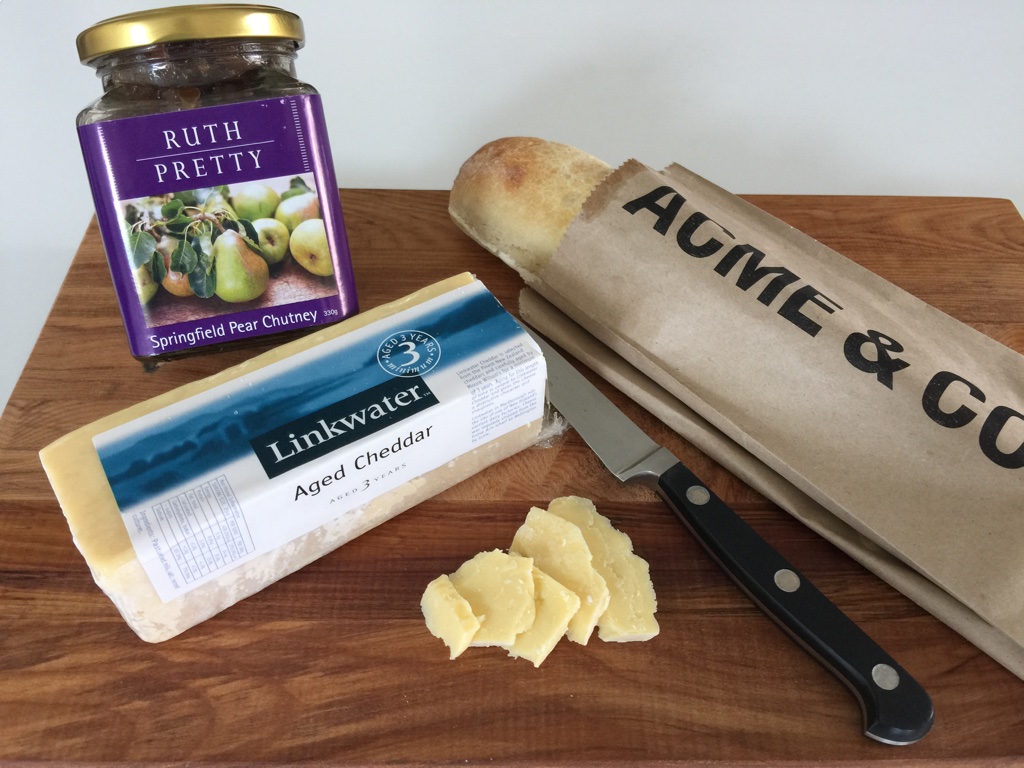 Courtesy of foodiegemsofwellie.com
Founded in 1918 and still run by the Moore family today, Moore Wilson Fresh is a gourmet superstore showcasing the best local, regional and national food products. The Linkwater 3-year aged cheddar is the only product made by Moore Wilson given there was nothing of its ilk available some years ago when they wanted a long-aged cheddar on the shelves. Combined with fresh ACME bread delivered warm four times a day and one of Ruth Pretty's local seasonal chutneys, you'll have a picnic fit for a king. Don't forget to pop upstairs and check out the chook wagon (french rotisserie chickens in a replica Citroen truck) and the huge homeware and baking department.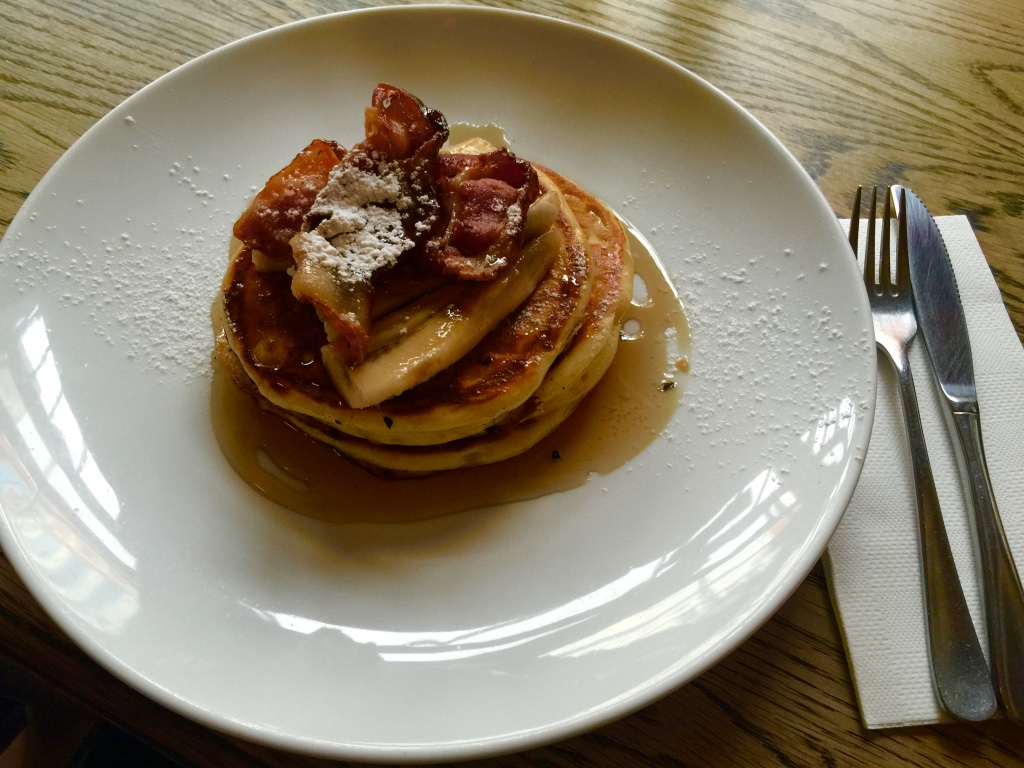 Courtesy of foodiegemsofwellie.com
Smack bang in the middle of Wellington's eclectic and bohemien quarter, there's no better place to get your Cuba groove on than Plum Café. There's usually a classic or decadent version of pancake at Plum, this one being the classic buttermilk with fresh banana, crispy bacon and maple. But really, any brunch or lunch at Plum will get your immersion in the Cuba Street experience off to a rocking good start, whether it be a tasty bircher muesli, a bacon, caramelised onion and smoked cheddar sandwich or their house-smoked Moana Pacific salmon. With buskers plying their trade outside, kids splashing in the bucket fountain nearby, and a plethora of vintage, retro and second hand stores up the street to explore, Cuba is an essential part of any Wellington experience.

Courtesy of foodiegemsofwellie.com
Ice cream is not compulsory, but house-made sweet pie is – pumpkin, key lime, peanut butter, apple, or pecan and bourbon. SMK is right among the action on Courtenay Place, bar and weekend warrior central. Renowned for more kitsch than you can poke a stick at, groovy staff, Mexican and New Orleans home-style cooking day and night, and never leaving hungry, this is the place to come the morning after, or on the way to the night before.
Recommended features by ExtremeFoodies
Meet the author