Guide to the World's Best Pizza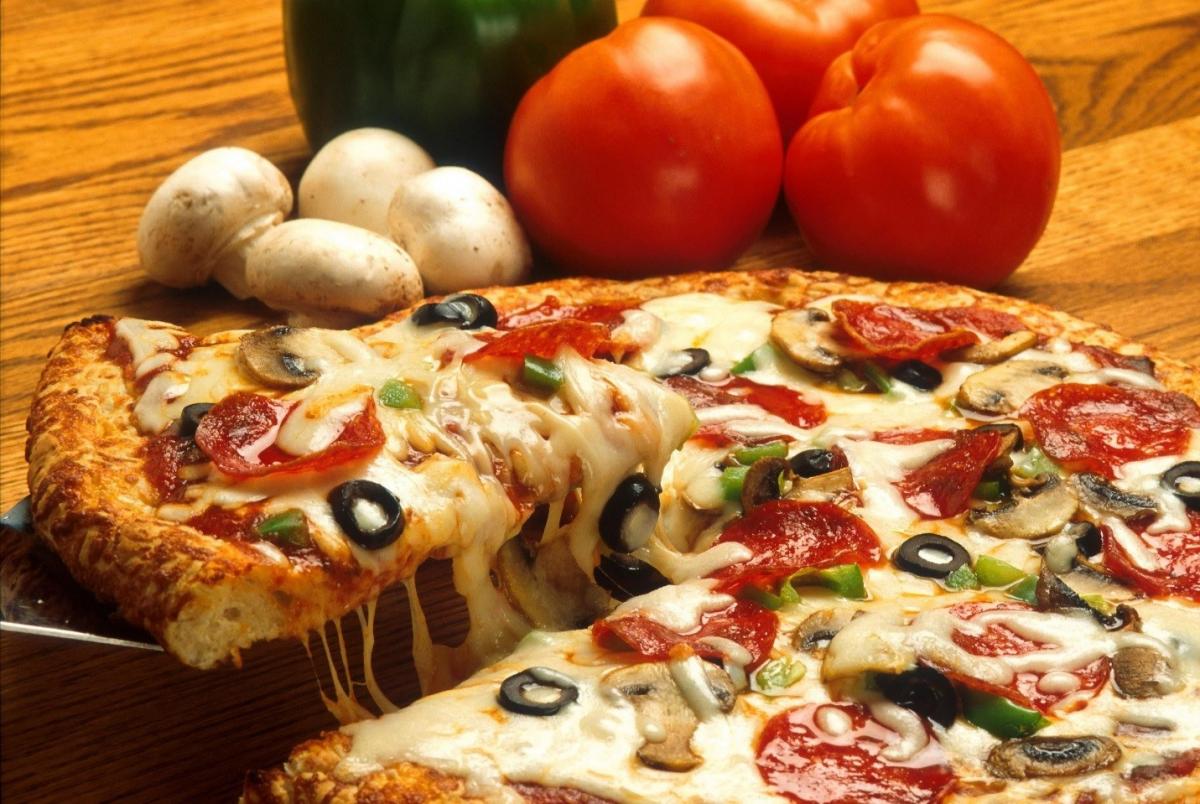 Courtesy of www.pexels.com
Pizza has always been beloved around the world because the combination of cheese, tomato and toppings melted onto a thinnish crust of dough is simply magic. There is a revolution afoot both in the motherland of Naples, Italy, and around the world. So ExtremeFoodies thinks this is the perfect time to summarize what is happening, present a point of view and, as always, tell you where to get the best pizza on earth.
WTF is going on with pizza?
Pizza was invented in Naples, Italy, (read our story) where the much beloved D.O.C. (Denominazione di Origine Controllata) rules and regulations were created. This movement has codified how to make a great Margherita and spread that codification around the world. Today, from LA to Tokyo, pizzerias proudly boast about serving authentic, DOC pizzas. This construct has been very beneficial in spreading the gospel of Naples pizza to entire populations of people who cannot afford a plane ticket to the motherland. A majority of Napolitanos have become rightfully defensive of their product and process and generally look down their collective turned up noses at all manner of regional pizzas that have developed around the world.
So what of these other pizzas styles (read our overview of regional styles here) like deep dish in Chicago, New York style, Argentinian Fugazetta and the rest? Well, people from those regions love them. They like Napolitano pizzas as well, but the bulk of pizzas sold in cities with a highly developed pizza culture prefer their local styles. This simple divide of "us against them" was simple to understand and lasted for decades.
But a revolution began in Naples, of all places, when a group of pizzaiolos began producing the same Napolitano pies with ultra-high quality ingredients and super sophisticated dough fermentation and baking techniques to astonishing effect. These pizzas could cost up to 12€ instead of €3 at the pizzerias that had been serving traditional pies for many years. This revolution in Naples has spread globally, with pizza makers in most corners of the world experimenting with all kinds of pizza variations.
ExtremeFoodies Point of View
We believe the revolution in Naples and elsewhere is a great thing for foodies and pizza lovers, as the quality of ingredients generally is the first innovation to occur when pizziaolos experiment. That can only be a good thing and long may it continue.
ExtremeFoodies, however, celebrates and defends the best of regional pizza. In the same way Da Michele should be duly worshipped when visiting Naples, so should we honor the deep dish pizzas of Chicago. A true pizza fan should go to the original Pizzeria Uno, where the style was invented, before heading over to Pequod's where the deep dish was perfected when Burt Katz sprinkled grated Parmesan around the rim to add an intoxicating cheesy crunch to the thick dough that is often criticized by deep dish haters.
Much has been made in Naples of great presentations like the Marinara that is served without cheese, but few have heard of the Argentinian Fugazetta. This magnificent pizza is made with cheese, onion and oregano alone and is a phenomenon. It can even be enjoyed on an edible, crunchy, chick pea tray (really).
So yes, the DOC Napolitano pizza deserves its role as the most important regional pizza style in the world. But that is a different story from ExtremeFoodies's best pizzas on earth for 2016. Read on:
The World's Best Pizzas 2016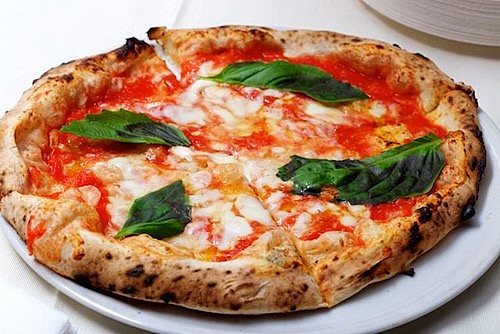 Courtesy of ExtremeFoodies.com
In the hills north of Naples lies a hidden temple to pizza. Franco Pepe has created a laboratory, cinema and romantic hideaway to create the ultimate in Neapolitan-style pizza. The towering charred corniche walls of the pizza could be eaten alone. The unique spongy texture is a revelation. The quality and integration of the remaining Margherita ingredients are swoon-worthy. If you can get a pass to his secret skydeck overlooking the valley, you might, in mid-bite, experience a religious transformation and become a worshipping pizza monk. You have been warned.
---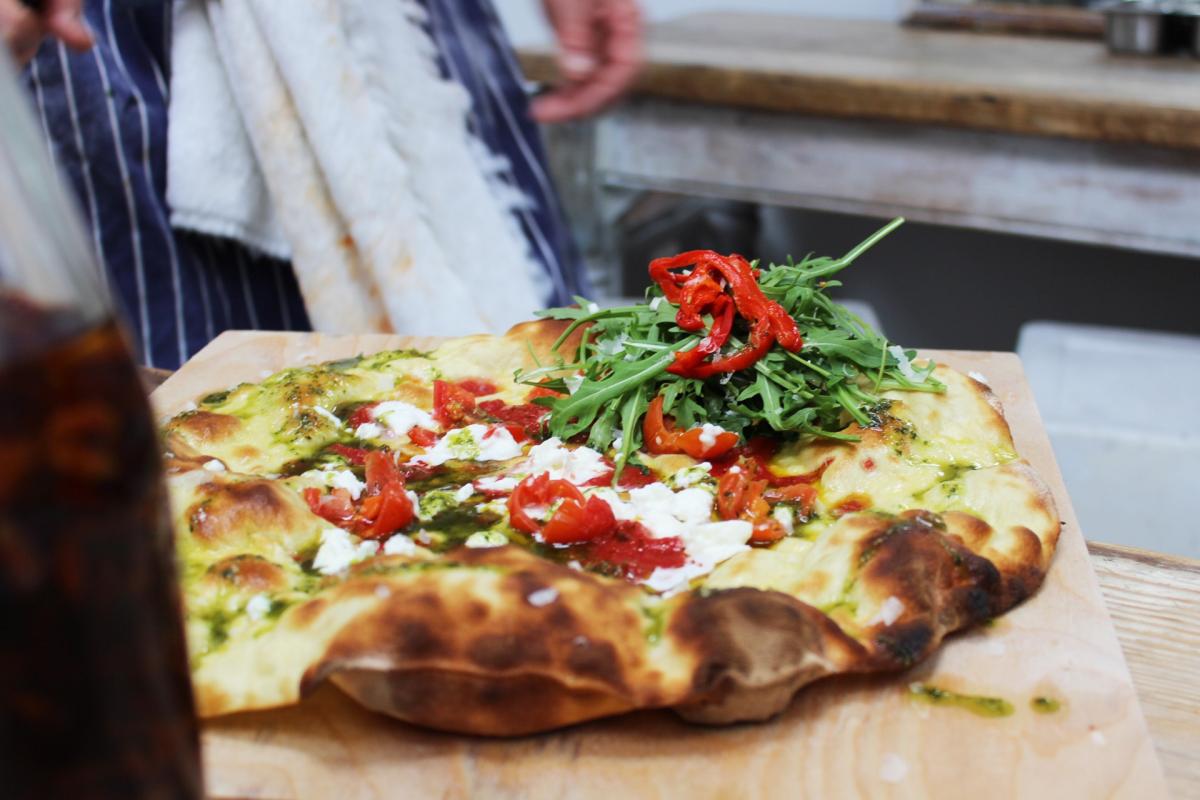 Courtesy of amsterdamandbeyond.com
Artist Ann Shore and her husband, award-winning chef Lee Hollingworth (previously of Story Deli) have taken over operations of this quintessential English pub in the heart of Little Horwood village. The historic site, more than 500 years old, boasts an outdoor beer garden and oak beams and roaring fireplace inside. Modern updates include free Wi-Fi, excellent food, drink and entertainment.
An award-winning pizzaiolo, Hollingworth uses only local, organic and deliciously fresh produce to top his ultra-thin crust. His dough is made with Molino Grassi organic flour, rolled thin and baked for 30 seconds. The result is a crunchy wafer, more brittle than a traditional base and closer to a Roman pizza than the Neapolitan style. Brushed with La Macina Ligure, a creamy Genovese basil pesto, Hollingworth's Margherita pizza is scattered with fresh cubes of mozzarella di bufala, organically grown tomatoes and freshly grated Parmigiano-Reggiano.
---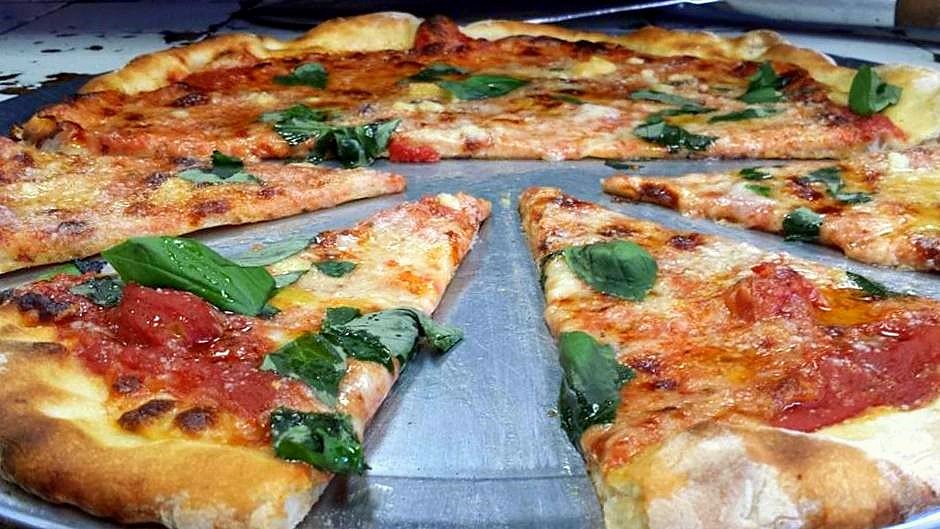 Image courtesy of Di Fara
Di Fara pizza is epic, magical, legendary, orgasmic and life-changing. Watching Dom DeMarco make pie after pie is like watching an artist create his masterpiece. Every piece of dough is a blank canvas. What happens next is heavenly. The sauce. The cheeses. The oil. The basil. The toppings. That brick oven. DeMarco rolls the dough for every pizza and puts each ingredient on himself. Every pizza is treated equally. He never rushes and those in line are always surprisingly patient. Don't disturb the artist while he is at work. It's not completely round. Some parts of the crust are slightly more burnt than others. Some bites are saucier, some cheesier. But that's part of the experience.
---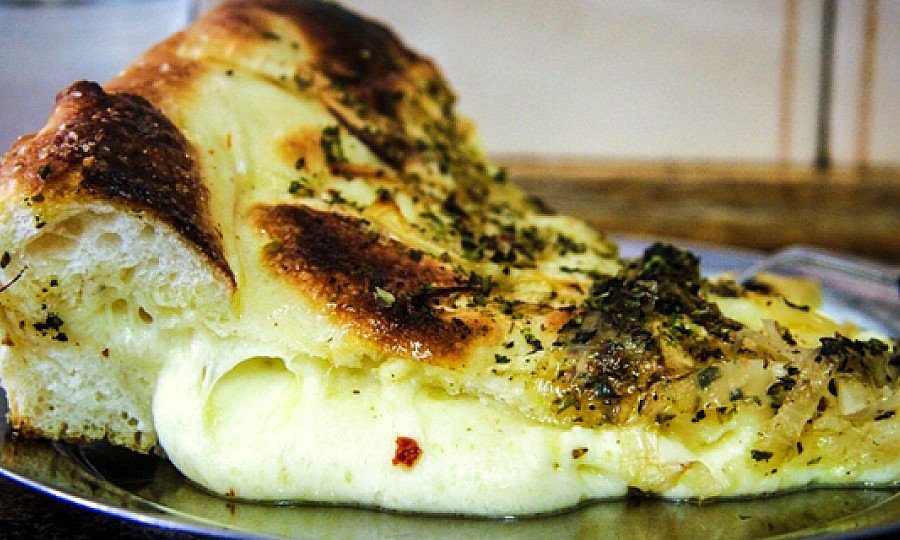 Courtesy of thelatinkitchen.com
It should come as no surprise Argentina has its own style of pizza. A huge influx of Italian immigrants, particularly from Genoa in the 19th and 20th centuries, arrived in Argentina, which claims 25 million residents of Italian descent. Their enormous influence has led to Italian restaurants and pizzerias all over Buenos Aires. Fugazzetta is one of the oldest Argentine inventions. A pizza exploding with onions and mozzarella is one of the country's many Italian influenced dishes. The double-crusted pie of cheese, onion and oregano is something truly special. Flavorful, rich mozzarella and provolone dress a crispy, almost caramelized crust on the bottom, while the sugary crunch of onions and pungent oregano work to create a delicious slice of sin. If you are looking for the perfect slice of fugazzetta, head to La Mezzetta. Lines snake out the door during lunch rush, and heat from the kitchen radiates through the table-less counter area, where more stand and devour slices of pizza. Unlike many Buenos Aires pizzerias – the pizza at La Mezzetta doesn't sit in a glass case waiting to be reheated. Everything is served fresh from the oven – screaming hot crust, bubbling cheese and all.
---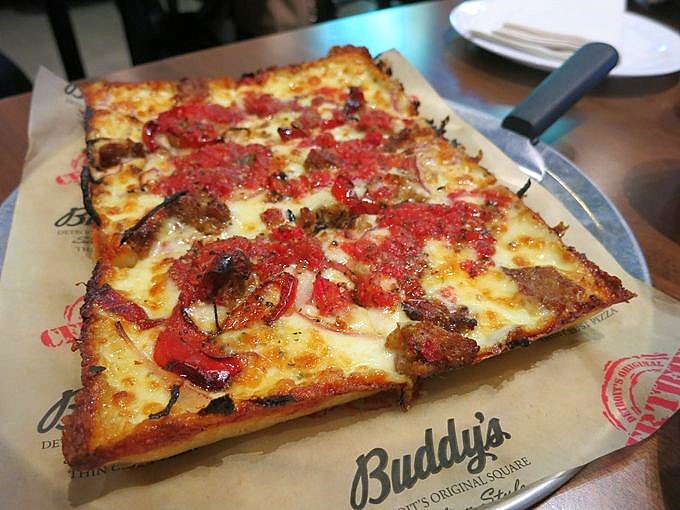 Courtesy of freep.com
Buddy's opened in 1936 as a speakeasy to avoid the alcohol ban. In 1946, owner August Gus Guerra turned the bar into a tavern and introduced his version of Sicilian pizza. The rest, they say, is culinary history. Since then, Guerra's signature, Detroit-style pie has been lauded in numerous national "best pizza" lists. The dough is prepped in a square, well-seasoned and buttered pan; then covered with brick cheese, which is saltier than mozzarella, and paved with pepperoni. A sweet tomato sauce is ladled on top. Fresh from the oven, the thick, melted cheese corners give off a buttery crunch while the thin slices of pepperoni curl and char around the edge.
---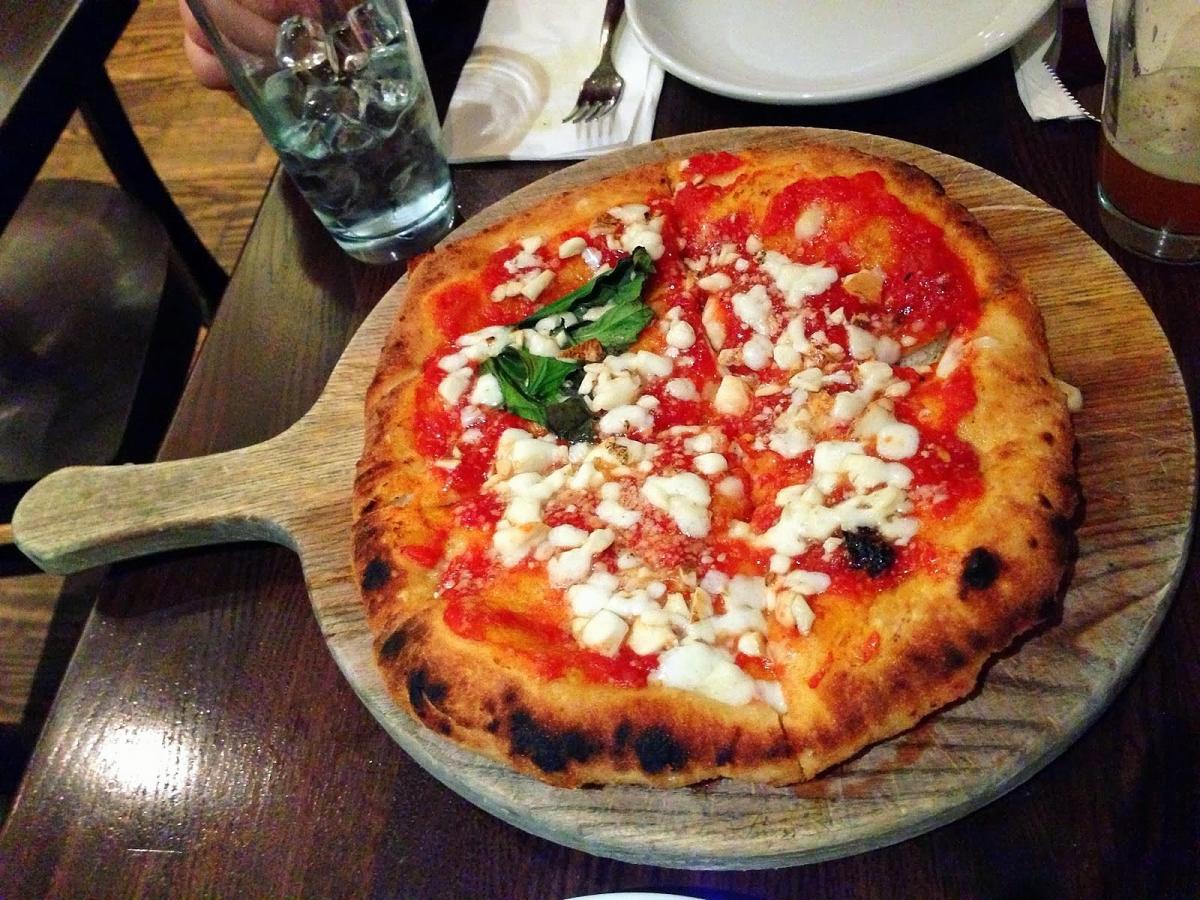 Courtesy of www.pizzeriestarita.it
The 115-year-old Starita is a historic location where actress Sophia Loren sold pizzas to smitten admirers in the 1954 film classic "L'Oro di Napoli," or "The Gold of Naples." So lauded is the shop that its third-generation owner, Antonio Starita, was once called to Vatican City to present a pizza to Pope John Paul II. Fans watch, mesmerized, as the chef builds mouthwatering pies. The Fried Pizza, Starita's signature dish, is first fried, then topped with sauce, cheese and herbs and set in the oven, where the sauce and cheese meld together. The process results in a crunchy crust with savory notes of toast and smoke.
---
Chef-owners Johanne Killeen and George Germon attempted to recreate beloved Italian wood-fired pizza back in 1980 and accidentally created the gem that is grilled pizza. Today, the restaurant still serves the best grilled pizza (really, possibly the best pizza) in Providence. At Al Forno, an irregularly shaped dough – soaked in olive oil - is grilled directly over the fire, then turned over. Toppings, which include plenty of garlic, cheese, which includes Fontina, and pomodoro sauce are placed on the grilled side, then the whole pie is cooked again over the coal grill. The result is a smokiness and char that enhances the flavors of the melted cheese and tomato. The light bitterness of the scallion garnish tempers the saltiness and smokiness of the pizza. It's a masterpiece.
---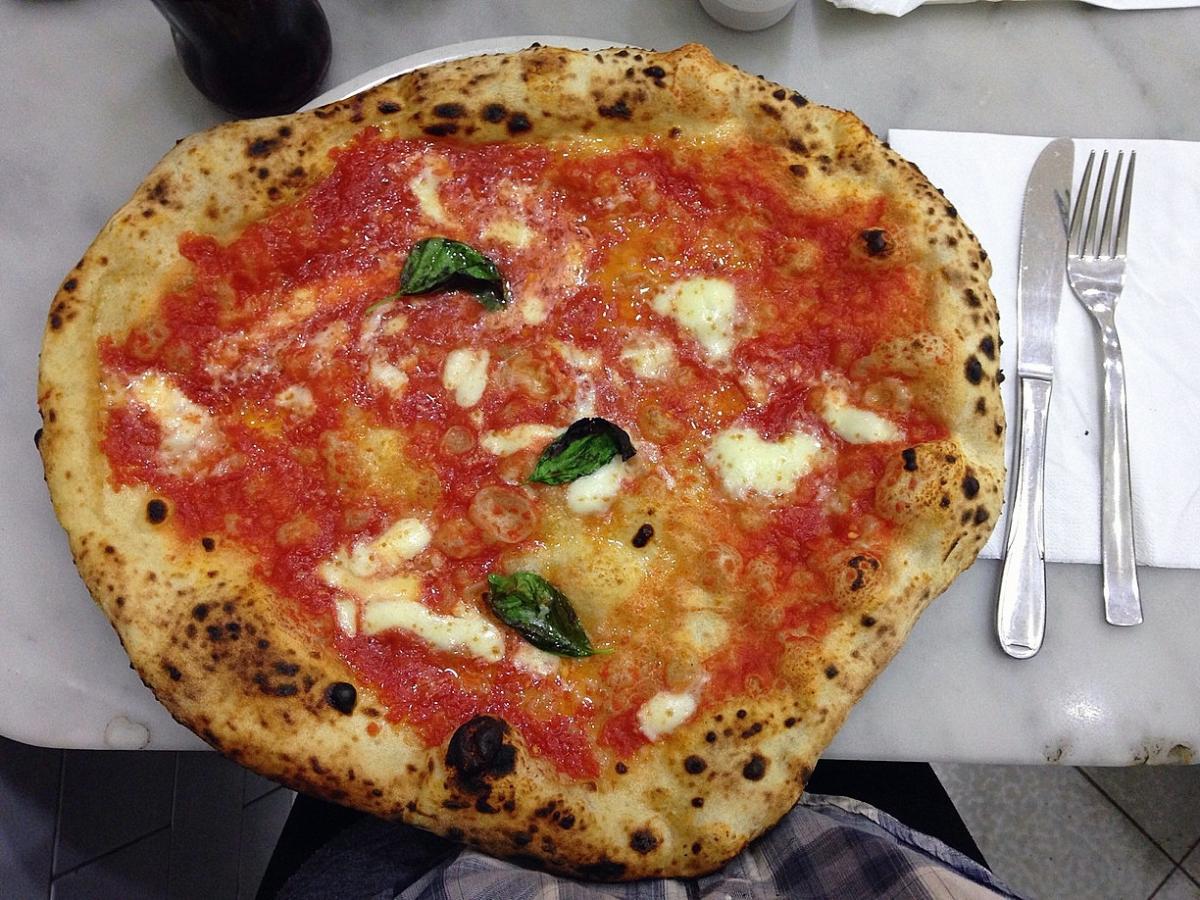 Courtesy of www.trover.com
Established in 1906, L'Antica Pizzeria Da Michele moved in 1930 to its current location on Via Cesare Sersale. The site of Julia Roberts' pizza pilgrimage in "Eat, Pray, Love," the tiny pizzeria offers only two choices: Margherita and Marinara. The Margherita is a typical Neapolitan pizza with tomato sauce, mozzarella and basil. The Marinara is created with tomato sauce, garlic and oregano. A small eatery with only two rooms and one nonstop oven, fans recommend you get there early in the day because they sometimes run out of dough and, by early afternoon, the street outside the pizzeria is jammed with pizza lovers waiting their turn.
---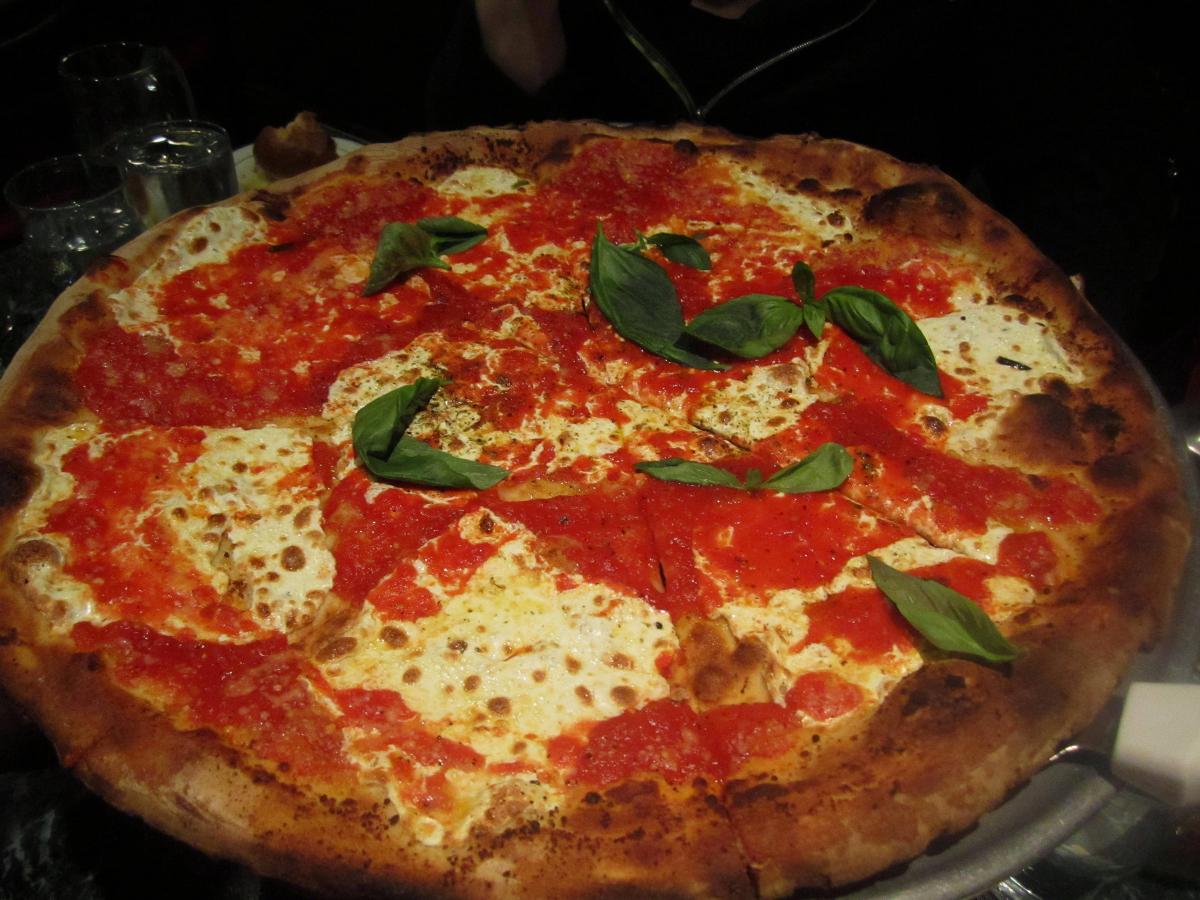 Courtesy of www.twofatbellies.com
Started by Pasquale "Patsy" Lancieri in 1933, Patsy's Pizzeria is an institution on Manhattan's Lower East Side. Lancieri is widely credited for inventing selling pizza by the slice and popularizing traditional New York style thin-crust pizza. Paper-thin, cheesy, saucy and crispy, the pizza is perfect when served hot, freshly made and popped straight out of the oven. There is a nice balance of cheese and sauce and it sits easy in your stomach. The char on the bottom of the crust brings out the essence of this landmark pie. After more than 80 years, Patsy's Pizzeria continues to deliver old-world pizza to thousands every day.
---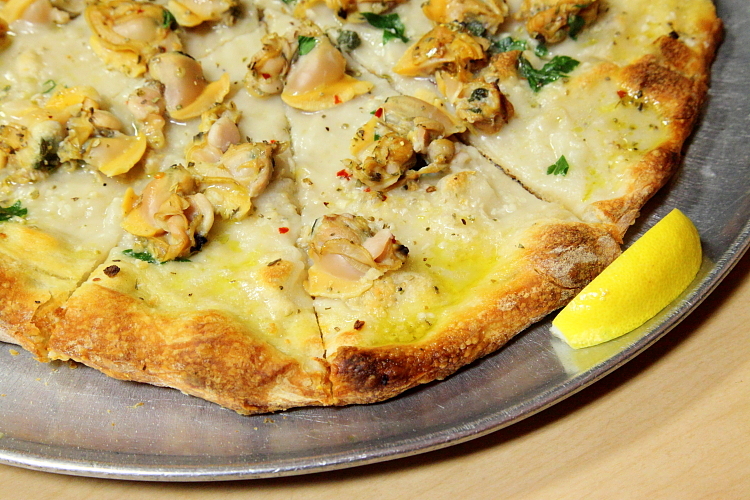 Courtesy of NewYorkFood
Zuppardi's Apizza was founded in 1934 and is believed to be the second oldest pizzeria in Connecticut. NYC restauranteur Danny Meyer has celebrated the pizzeria's clam pie as the benchmark for this unusual pizza. Redolent of garlic, with freshly shucked plump, juicy bivalves studding a thin, slightly charred crust, this is one extraordinary pie. A bit of clam broth and olive oil soaks into the crust, adding even more clam flavor. Just a squeeze of lemon completes this memorable feast. Call ahead to make sure the clam pie is available. Price varies, depending on the availability of fresh clams.
---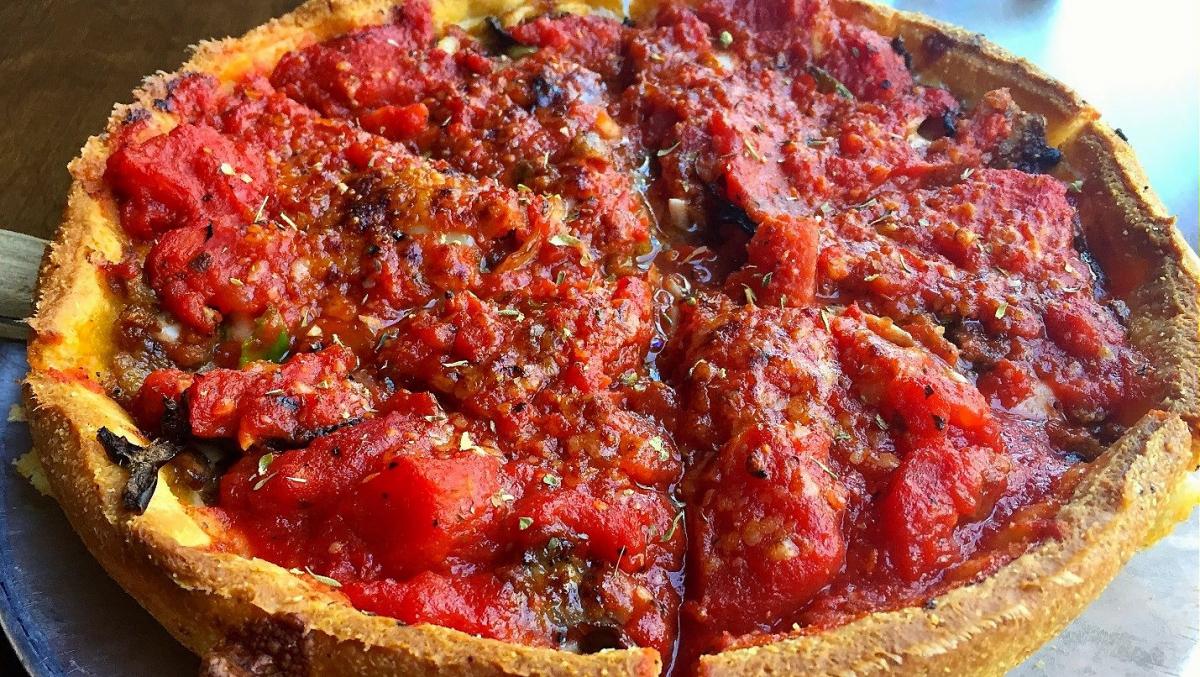 Courtesy of ExtremeFoodies
Warning! The Brass Monkey is off-menu and it is the killer pick at Little Star. This unique deep-dish pizza features a rare cornmeal crust. "Classic" toppings include sausage, large chunky tomatoes, mushrooms, garlic, cheese and bell peppers. The Brass Monkey kicks it up by adding spinach, feta and ricotta cheese to the mix and this makes a huge difference. The small pie is very filling but delivers the perfect punch. Pizza lovers will struggle to categorize this unique pizza while foodies won't care. In a world of monkey see – monkey do margherita copy-cats, the Brass Monkey is top gorilla.
---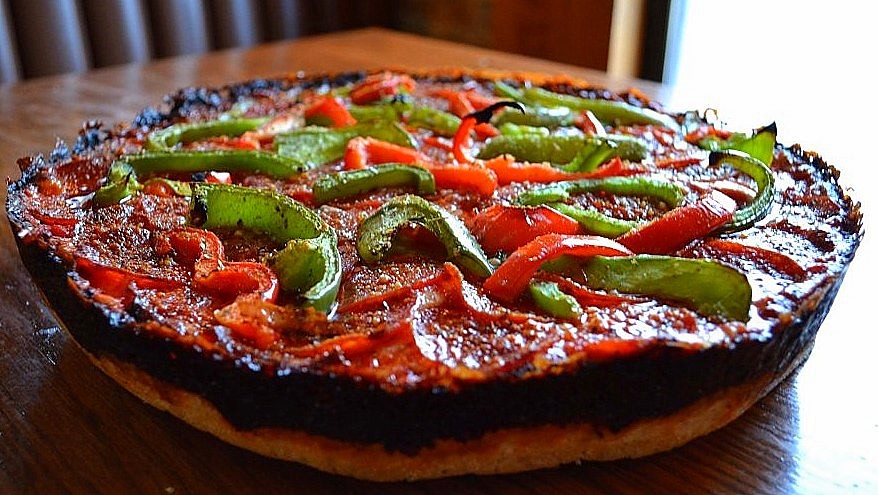 Courtesy of Pequods-Chicago-Pizza
In 1970, the legendary and slightly bonkers Burt Katz founded Pequod's in Morton Grove, which from local favorite has gone on to become Chicago's best deep-dish pizza – and that is saying something. There are many wonderful deep-dish candidates across the Windy City, but Burt struck innovation gold by sprinkling grated Parmesan cheese around the edge of the crust and essentially burning it. As Pequod's says: Crispy Cheese Crust or Bust! At other pizzerias, many pizza lovers eat the center and leave the enormous crust. That doesn't happen at Pequod's, where you will fight over the caramelized crust. Once you have gotten over the flavor punch of the crust, only then will you realize how good the pizza itself is. The sausage and spinach pizzas are both excellent.
---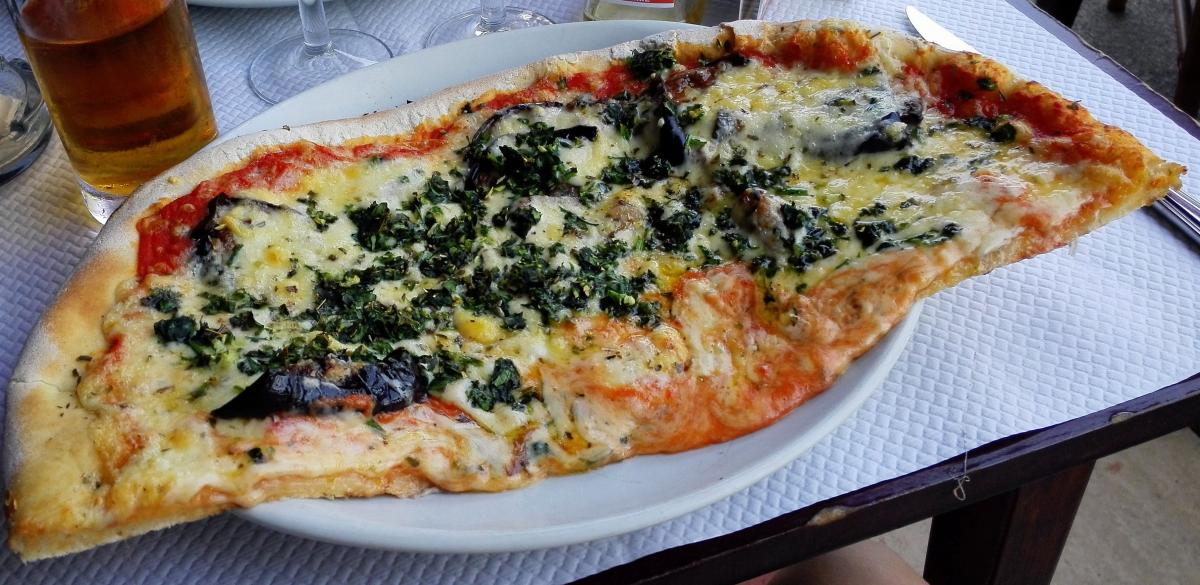 Courtesy of blogbyizabel.com
A haunt of Quentin Tarantino's and other celebrities during the Cannes Film Festival, this sprawling space facing the port has been serving half-moon-shaped pies out of its wood-fired oven since 1960. And while eggplant on a pizza does not sound enticing, when served with delicious, tangy sauce, gooey cheese and loads of herbs, it achieves true excellence. The Aubergine Pizza at La Pizza Cresci in Cannes, piled with tomato, eggplant, garlic, parsley, cheese and oregano, melds into a bite of absolutely exquisite flavors.
---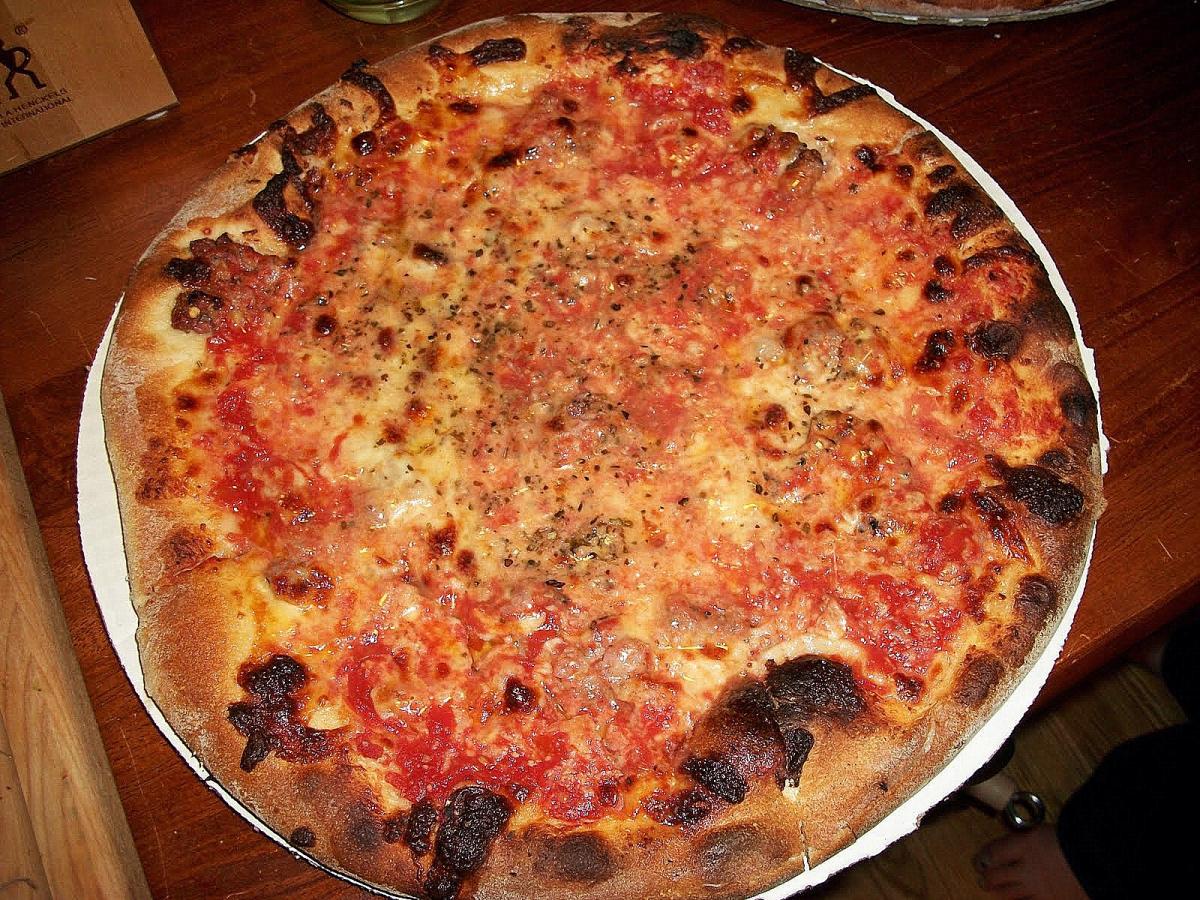 Courtesy of beantownlovesyoubaby.blogspot.com
Santarpio's Pizza is a well-known restaurant in East Boston. Established in 1903 as a bakery, Frank Santarpio began selling pizza there three decades later. A landmark to locals and a destination for visitors, the eatery is famous for its Sinatra-loaded jukebox and New York-style pizza, which it has served at its Chelsea Street location since 1933. The pizza here is so old school you will forget everything you have ever learned about pizza. Fans rave about the sausage and garlic pizza. The crunchy, cornmeal-dusted affair is slathered with gooey, sweet-sauced cheese and topped with house-made sausage. No wonder the pizzeria won awards for Boston's Best Pizza for many years. It even was inducted into the Boston Hall of Fame.
---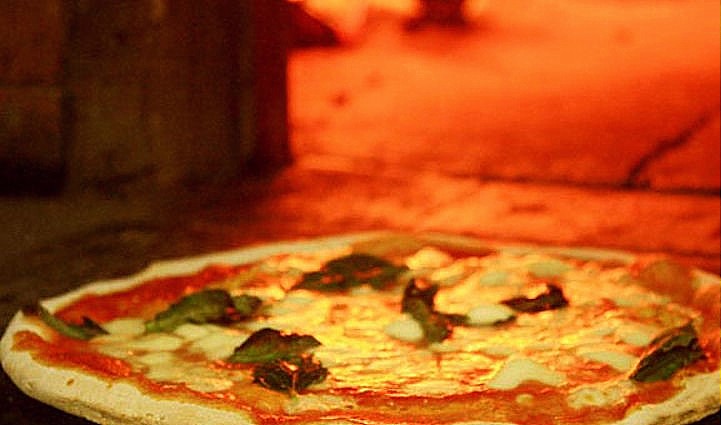 Courtesy of www.romatoday.it
Arrive at this classic Roman pizzeria by early evening or prepare to queue. There is always a line at this historic pizzeria on Piazza Santa Maria Liberatrice in the heart of the working-class district of Testaccio. The Roman pizza, made with a very thin crust and barely any rim around the edge, is one of the best and most popular pizzas in Rome. And at Pizzeria da Remo, the dough is rolled paper thin and the pizza stone used to bake the pie creates a delicious charred crust. Various topping are available, but fans say the margherita and marinara pizzas are consistently excellent.
---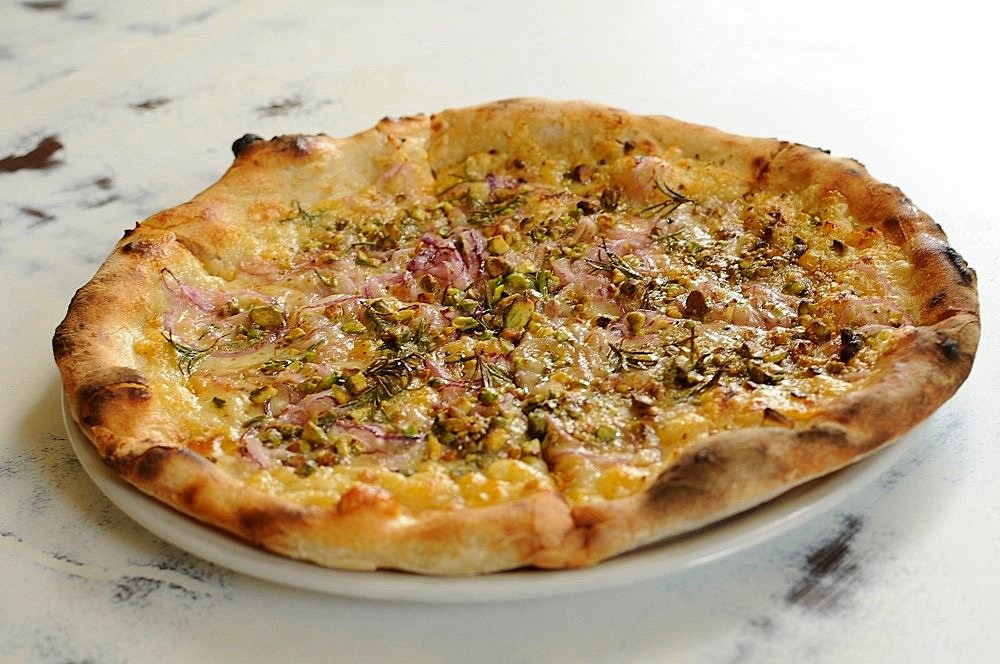 Courtesy of www.pizzeriabianco.com
The long waits for a table at tiny Pizzeria Bianco are eased by the fact owner Chris Bianco also has a cozy bar right next door - and of course, a wait hardly matters if the pizza is worth it. The consensus? Here, it's definitely worth it. Phoenix is hardly a pizza hot spot, but Pizzeria Bianco, which opened in 1994 in Heritage Square Park in downtown Phoenix, has put it on the map, racking up national acclaim for its simple, thin-crust pizzas made with a mix of locally sourced ingredients and imported Italian specialties. The stand-out on the small menu is the Rosa, a tomato-less pizza with red onion, Parmesan, rosemary and local pistachios.
Meet the author