10 Essential Eats in Toulouse
The beautiful 'Pink City', which takes its name from the famous pink bricks, is a city with a great lifestyle and passionate people. Toulouse is named the "Little Barcelona", because of its way of life, art, culture, and gastronomy. With its interesting mix of Hispanic and Occitan culture, gastronomy has a major place in its heart. You can find a huge variety of amazing produce and a fusion of multi-cultural foods that make the food scene particularly unique and exceptional. Here we don't eat to survive; we live to eat! Here are ten of the essential eats and dining destinations in The Pink City.


Courtesy of boudu-toulouse.com
With a butcher using his expertise to make burgers, the patties at Burger Grillades Chez Régis give an explosion of flavor with every bite. The ingredients are fresh, meat is amazing and the buns are cooked fresh every morning. It holds a spot in our Top Five Burgers in Toulouse, and we know why. They're amazing value for money; a burger costing only €7 with French fries. Be quick – these burgers are going fast!
This place brings you straight back to your childhood. Fils à maman, which means 'mom's son', mixes industrial style, pink bricks (a classic style of Toulouse), and school memorabilia. The menu is made to bring you back to your younger days: "soup which makes you grow up", "French fries are always too good", or "salmon tartar (you can hear the sea if you listen)". The names may be playful, but their food is no joke. Don't get us started on the desserts; the Oreo Cheesecake or about Malabar Crème brûlée are out of this world.
If Marion Cotillard chose to return to this bistro, it must be good. It's the only Parisian-style brasserie in Toulouse, and we think the Parisians are jealous. Serving customers since 1882, this authentic and elegant restaurant allows you to eat refined tapas like the mini foie gras burger, and savor a good beer with your friends, who will eternally thank you after you introduce them to this place. Located in the famous Place Dupuy, you'll find a little piece of Paris here that is loved by the whole world.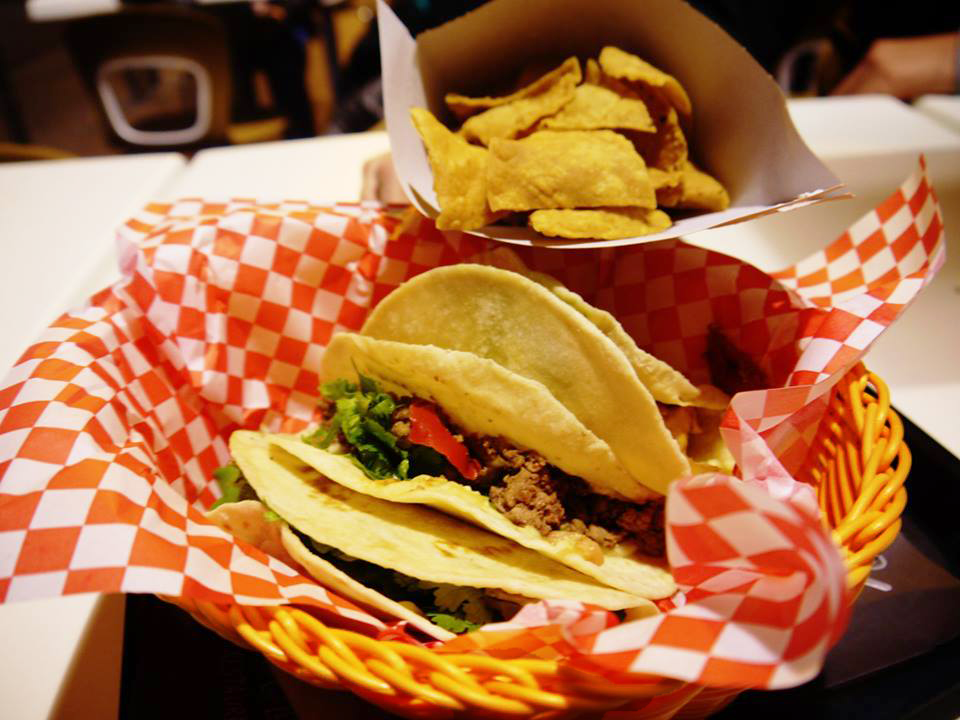 Courtesy of boudu-toulouse.com
If you're looking to discover Mexican street food in Toulouse, you're in the right place. Sometimes you don't have time to lunch, and you may have forgotten your lunchbox. It happens. Coàtl has been created to help you. A small menu with a choice of only 4 tacos, which is a guarantee of quality for us, they will have your choice prepared in 5 minutes. We recommend the chicken taco for a safe bet of deliciousness. All ingredients are incredibly fresh, the décor is modern and the food is fast but good, as they promise. Carmes is one of the best neighbourhoods in Toulouse - clean, chic and alive, this is the reason Coàtl is located here. Enjoy!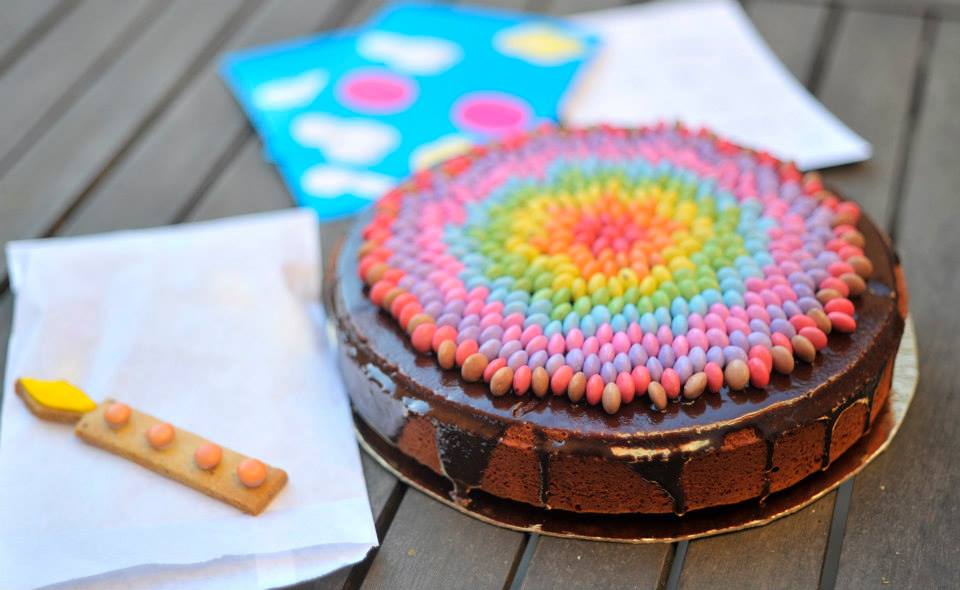 Courtesy of boudu-toulouse.com
A Little cocoon in the downtown area, Labo M is the perfect place to get away from the pink city frenzy. After a busy day in the City, grab a homemade cake and make yourself comfortable in the beautiful café. They are just fantastic. We recommend the "blondie" (we just sang "Call me" right in the middle of the tea room 'cause it is so tasty). The décor, as with the cakes, is designed with love, and you can feel it.

Courtesy of boudu-toulouse.com
When 2 childhood friends come together to import Roman tradition into the heart of France, it creates a new, friendly concept enriched with passion. You don't need knives or forks; all the pizzas are served by the slice and are accompanied by a good French or Italian wine. The pizza dough is prepared three days before to give it enough time to rise and prove, resulting in a crisp texture when cooked. Products are original and fresh, and the menu changes every day! Rome does not like routine. And if you want to discover the perfect mix between Toulouse and Rome, choose the Black Pizza with black curry (the recipe is a secret): a tribute to the red and black Stade Toulousain rugby team.
Ô Phô serve a short menu of refined dishes in a sober and modern environment. You can discover Vietnamese food with the popular dish of "Phô Soup". Bo bun or duck curry (magret) will convince you that is the best place to immerse yourself in Asian food culture. You'll need to eat with chopsticks, but if you're unskilled like us, ask for cutlery, they won't mind…we promise!
If you don't know N5 Wine Bar, pack your bags and take the first plane to discover it. The concept of this modern and cosy place is easy: you add money on a card (2€, 10€ or 1000€ if you're a show-off), you choose the best wine and you add it to your glass. If you're not an expert sommelier, servers can advise you. What makes it a fantastic place? You can eat amazing tapas, paired perfectly with each wine, to share a moment of relaxation with your friends after work.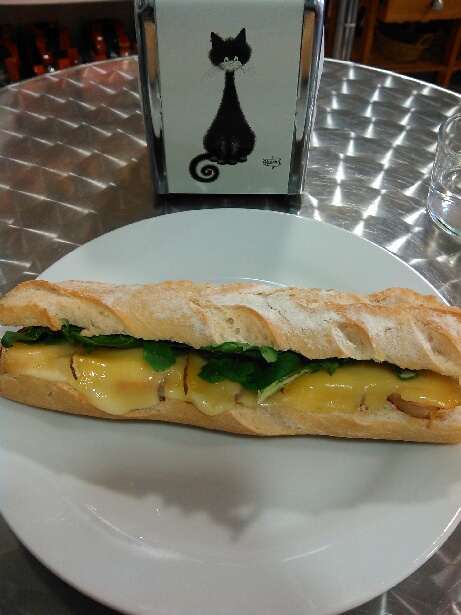 Courtesy of epicerie-lechatgris.fr
A grocers that uses its fresh ingredients to make sandwiches? Quit dreaming; this is now a reality. Located in the place de l'Estrapade: a popular place in the city of Toulouse that has the feel of a little town, you can eat or take a break at any time of the day. If you have more Mediterranean eating habits, this is the place for you! All produce comes from small, often family run producers; from Armenian, Italian and Basque deli items to a delicious array of French cheese. All of this is combined between two slices of bread to make a delectable sandwich. Don't miss out on a coffee with chocolate cake to be completely happy.

Courtesy of boudu-toulouse.com
You can literally translate the name to "Elbows on the table". Yes, like when you were a little kid, crying "I'm hungry, I'm hungry, I'm hungry!", the relaxed, New York styled restaurant looks after their customers, with fabulous pastas & salads, which change daily. Not to be missed is the Pasta Rigatoni alla Sorrentina, which is often on the menu and is a simple yet delicious dish, with tomato and mozzarella mixed through. In the evening, this place becomes a great after-work retreat, where you can drink a cup of tea, enjoy a cake and smile about life.
More about Toulouse's Essential Eats
Meet the author