World's Most Authentic Dining Destination
By ExtremeFoodies on May 11th, 2015
The word 'authentic' can be thrown about all too easily at times.
To us, it means food that is a true reflection of traditional culinary heritage of a region. You won't find any false claims to authenticity here; these restaurants are the real deal. There can be only one winner though, and the 2015 ExtremeFoodies Award for Most Authentic Dining Destination goes to...
Some food experts claim this is better than the paella in Valencia. The Arroz Senoret is paella consisting of deshelled seafood making it easy to eat by the spoonful. The unusual charactheristic is to caramelise the rice on the bottom of the pan and then to scrape it together with the soft, moist rice on top. The technique, consistency of the rice and intense flavour from the seafood broth is so pronounced that it doesn't even need aioli.
Samm may have taken the award, but there were plenty of restaurants in the category that ooze authenticity: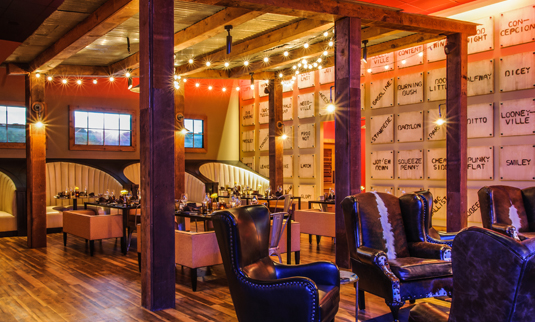 Photo: stampede66.com
Stampede 66 is modern Texas cuisine served in a setting closer to a beautifully designed theater set than a restaurant. Award-winning southwestern chef, owner and author Stephan Pyles reached deep into the heart of Texans to to tap into all the classics, from seafood to chili and tacos to steak, but in fresh new ways that will surprise every guest. Try the Pedernales chili, honey-fried chicken and then the butterscotch pudding for dessert. And don't skip the ice-cold Modern Star Canyon Margarita, prepared table side with plenty of pomp and circumstance.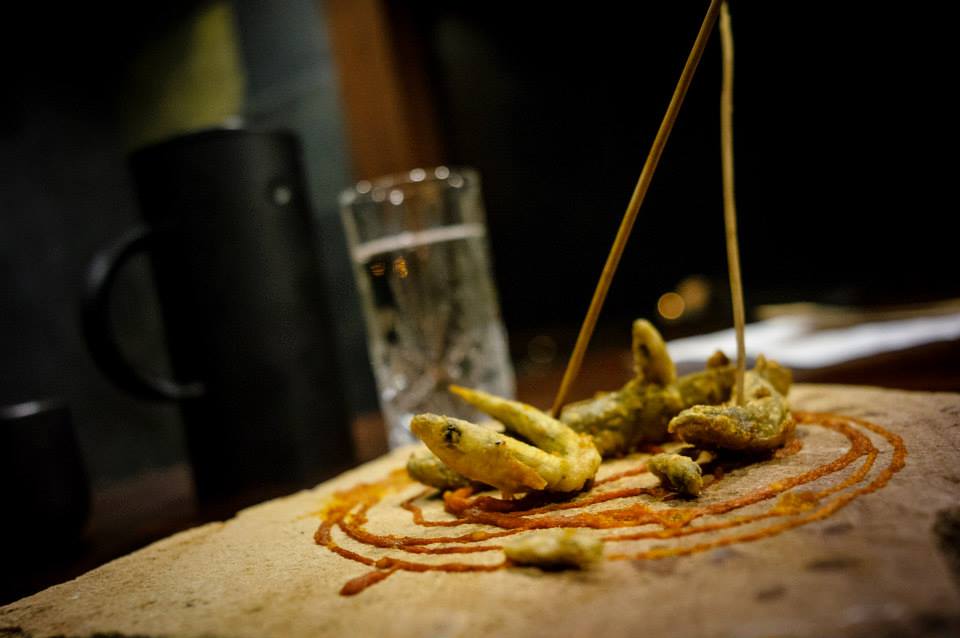 Photo: Gustu
Calmly creating a revolution from the Zona Sur district of La Paz, Gustu is much more than a restaurant, or perhaps, is exactly what a restaurant should be. To the casual visitor, it is a beautiful space, with a modern style comfortably meeting the bright and historied Bolivian culture. It is the chance to dip into the incredible range of products Bolivia has to offer, from regions as diverse as the Amazon, the Andes, the high altitude winelands in the south and the lush central region. Even the great Salar de Uyuni is sourced for, well, salt. Everything on the menu is locally sourced and showcases the excellence of Bolivian raw resources as well as refined products like coffee, wine and craft beer.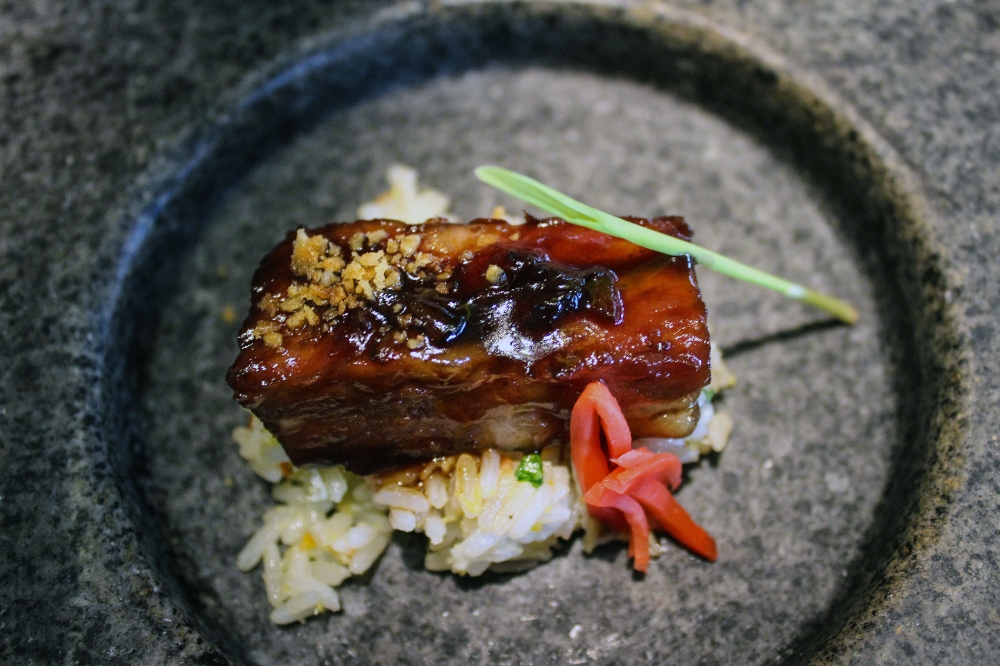 Photo: pickupthefork.com
Pushing the natural fusion of Peruvian and Japanese cuisines onward is chef Mitsuharu Tsumara, whose ground-breaking Miraflores restaurant incorporates ingredients from the entirety of Peru. His Estofado Nikkei is a combination of Nitsuke braised short ribs over fried white rice with cecina and benishoga.
Photo: attica.com.au
Ben Shewry's Attica located in suburban Melbourne has been acclaimed as one of the best restaurants in the world. Attica reflects Ben's upbringing on a coastal farm, where his family harvested their own organic produce. Attica has a modern ambience with a degustation that reflects highly technical small dishes that are delicate and flavoursome. A courtyard garden provides herbs for the dishes. Authenticity is demonstrated in native dishes such as Salted red kangaroo and bunya bunya where cured kangaroo is positioned on top of a bunya nut puree.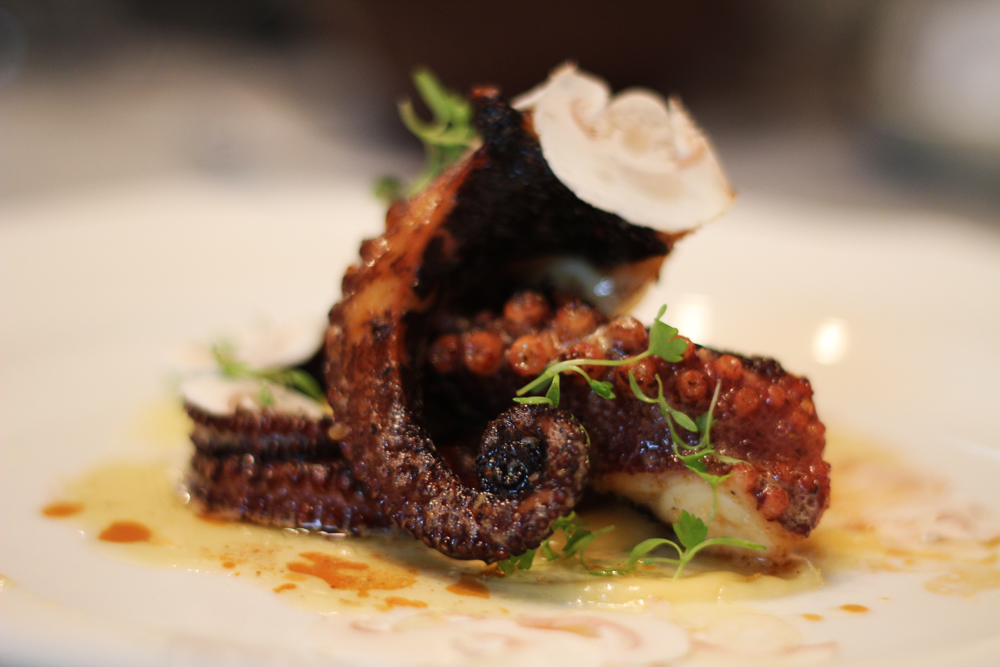 Photo: maximobistrot.com
Máximo Bistrot Local opened its doors at the beginning of 2012, and quickly became the hottest place in Mexico City. It's an unpretentious European-style bistro in the chic Colonia Roma neighborhood. While chef and owner Eduardo García likes rustic French cooking, his feet are firmly planted on native ground: he often includes typical Mexican ingredients such as chilies, hot and mild; cuitlacoche, the rich corn fungus or country herbs like epazote in his dishes. García represents the new generation of Mexican cooks who, while well aware of what's going on in Spain, California and New York, have come back home, incorporating these ideas into their native cuisine. Reservations are necessary well in advance.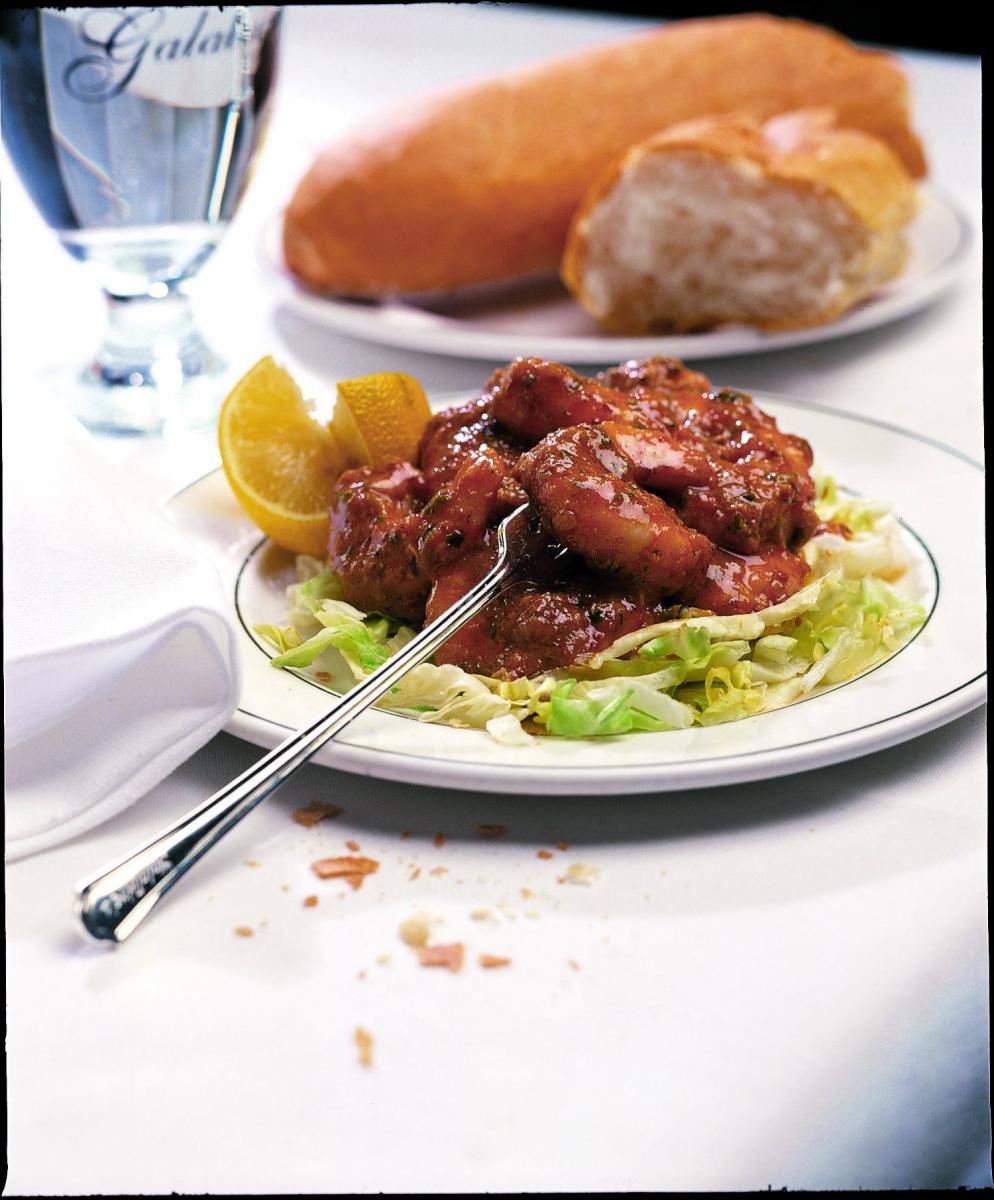 Photo: galatoires.com
New Orleans is packed with wonderful cuisine, but many locals believe Galatoire's is the standard by which all other New Orleans eateries should be measured.
Photo: Betony
Bryce Shuman and Eamon Rockey bring class to midtown east with their foray into new American fine dining. Dishes like their amazing grilled short rib or the delightful foie gras bonbons became instant classics, but constant innovation and inspiration updates their menu frequently. The cocktail program is also superb, with fine mixologists behind the bar.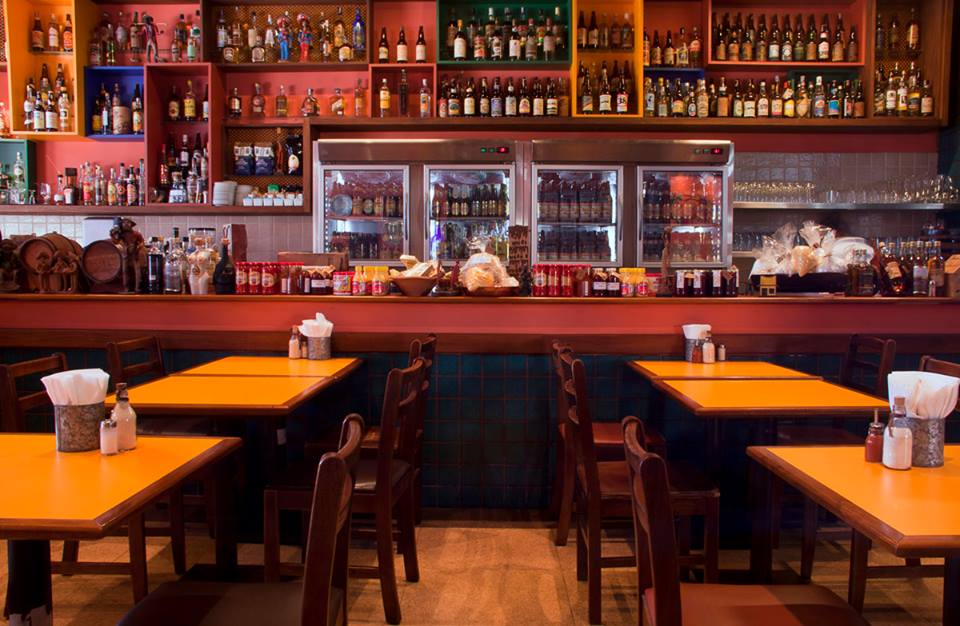 Photo: Mocotó Bar e Restaurante
With the look and spirit of a small non-pretentious lunch place, Mocotó surprises its clientele with a feast of colors, flavors, textures and smells of traditional north-eastern Brazilian food, all prepared with exquisite taste and presented in an impeccable form. Main chef and co-owner Rodrigo Oliveira has transformed his father's small shop in a multi-awarded place where people stand in line for hours to try some of the best food Brazil has to offer.
See the rest of the winners here.
Read more about the most authentic restaurant nominations
Recommended features by ExtremeFoodies