The World's 50 Best Restaurants on Extremefoodies
By ExtremeFoodies on June 3rd, 2015
Earlier this week, theworlds50best.com announced their list of the best restaurants in the world, and we were delighted to see that twenty of the restaurants featured on ExtremeFoodies's Destination Dining lists have been included. Our Food Experts know their stuff! Let's find out more about the featured eateries that are officially unmissable.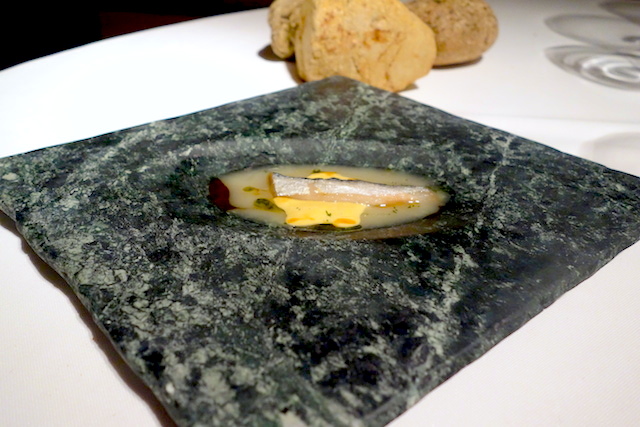 Image courtesy of followmefoodie.com
The Roca brothers combine to create a magical, imaginative dining experience: head chef Joan innovates with his food, Jordi the pastry chef's dessert incarnations are nothing short of mind-blowing, and sommelier Josep finds the perfect wine partnerings. This Catalan family establishment is officially the world's best restaurant.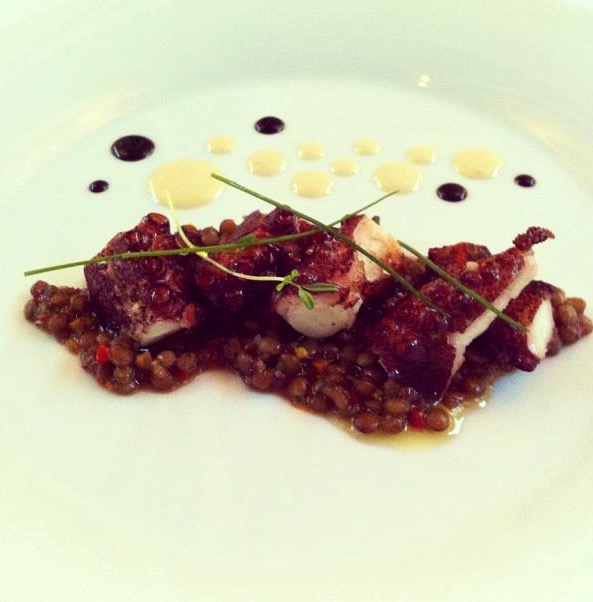 Image courtesy of Central Restaurante

Chef Virgilio Martinez's altitude based menu at Central is has become a place where Peru's biodiversity is being explored to its fullest. A highlight is the dish of grilled octopus scented with maiz morado (purple corn) and splashed with a sauce made of botija olives has appeared on the restaurant menu in some form since it opened.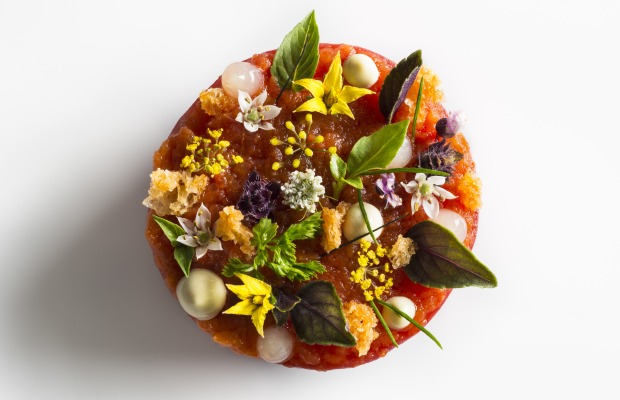 Image courtesy of theworlds50best.com

Since purchasing Eleven Madison Park from renowned restaurateur Danny Meyer in 2011, Chef Daniel Humn and Will Giudara have taken this already outstanding restaurant up another level. Located in the landmark art deco Metropolitan Life North Building facing Madison Square, the three Michelin star restaurant is the epitome of Destination Dining. As well as the modern French cuisine and unequalled levels of service, Eleven Madison Park offers an immersive experience with card tricks and self constructed dishes all part of the fun.
Image courtesy of NARISAWA

This temple to nature features one of the most highly developed food philosophies anywhere in the world. Chef Narisawa-san is known to hand pick his fresh wasabi from pristine streams in the mountains of central Japan. His fish is sourced directly from sustainable fisherman from the Sea of Japan ensuring fresher seafood than even the famed Tsukiji market. Once these precious ingredients reach the restaurant the level of skill and artistry of preparation is so refined as to leave you breathless. His wife Yuko, provides a warm front of house experience to ensure a memory you will never forget.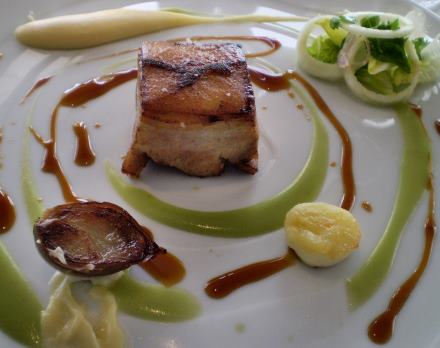 Image courtesy of Mirazur**

An hour north of Cannes on the Italian border lies the gorgeous Mirazur restaurant commandeered by an Argentinian chef who has scaled to number 11 on the Worlds 50 Best Restaurants.
Image courtesy of Restaurant Arpège

Ranked 19th in the world in The S. Pellegrino World's 50 Best Restaurants in 2011, Chef Alain Passard continues to earn three Michelin stars at his French restaurant in Paris. The elegant modern dining room features pear wood paneling, Lalique glass decorations and white linen clad tables dressed with red cover plates, Bernaudaud crockery, Christofle cutlery and custom glassware. Passard's passion is vegetables and he grows his own fruit and vegetables just outside Paris. While he showcases produce, his menu also features fish, shellfish and poultry and, occasionally, Kobe beef and venison. Foodies recommend ending this culinary experience with the cheese course, served on a polished plank of wood, or a tart composed of apple ribbons rolled into rosettes.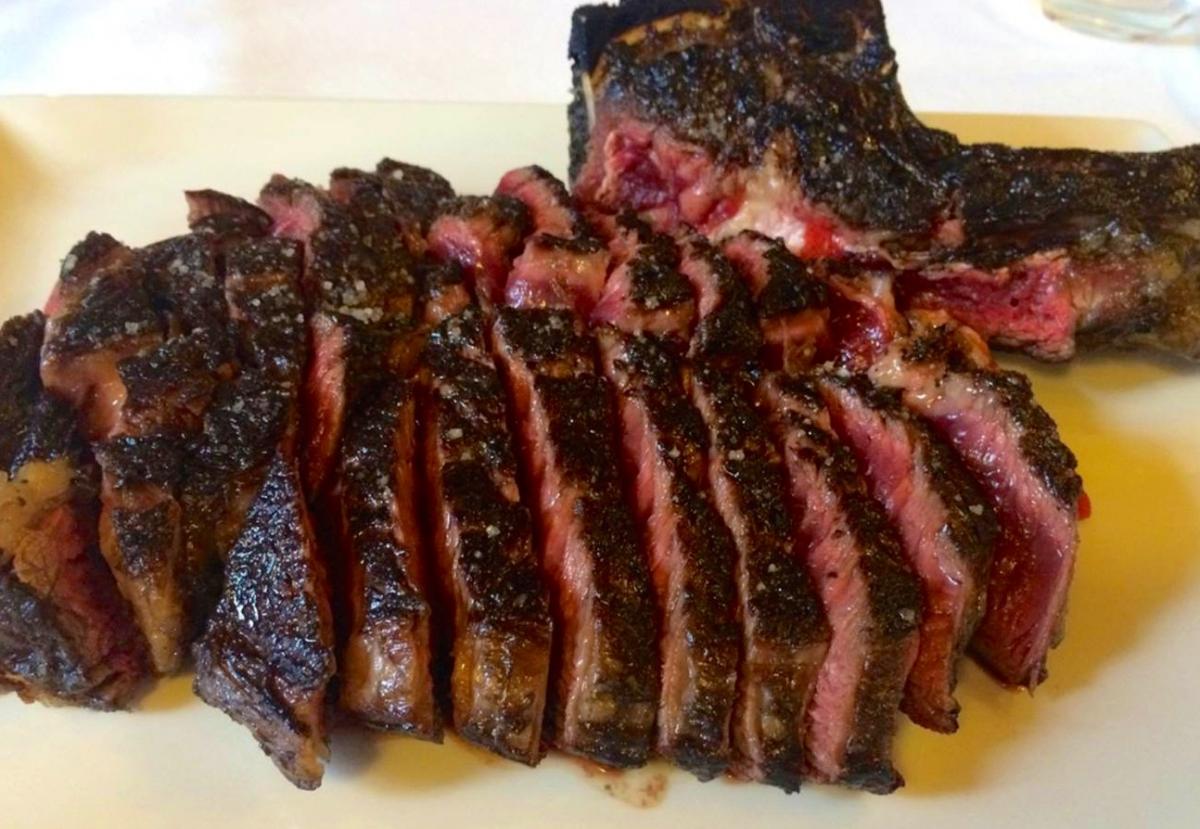 At this small rural farmhouse in the tiny Basque village of Axpe, Victor Arguinzoniz is recognized as a world-class master in the art of charcoal wood fire ovens. The chef and owner of Etxebarri, Victor engineered pivoting grills with movable grates that allow him to cook almost anything on a grill. Galician beef, aged by letting the cow live longer, has a stronger "beef flavor." Juicy, tender, almost sweet slices of rib-eye are cooked over coals of smoky, gnarled old vine trunks in a custom-made contraption that grills steaks on both sides, allowing heat to penetrate quickly and deeply, highlighting, not masking, the beef's natural taste. Served with sea salt, no other seasonings are required. By Aitor Delgado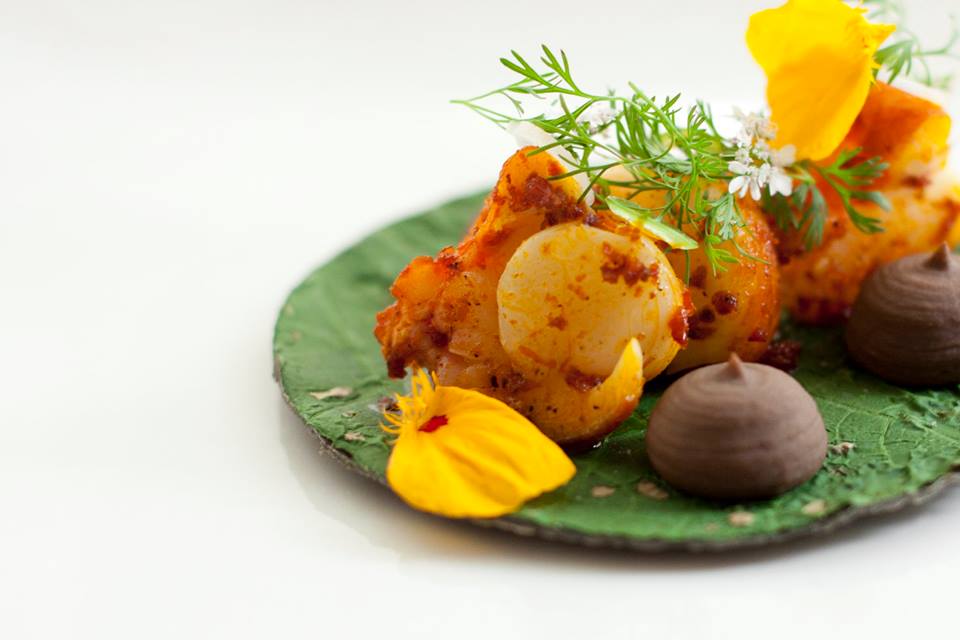 Image courtesy of Pujol

Pujol is Mexico's most acclaimed - some say hyped - restaurant. Chef Enrique Olvera offers a unique and insightful approach to the fusion of European and Mexican cuisine. There's an a la carte as well as a tasting menu, which offers small plates influenced by the molecular gastronomy of Spain's Ferran Adriá. While presentation is 21st century, references are rooted in Mexican culinary tradition. The simple but elegant 55-seat room is comfortable, and the service, highly professional—everything you would expect at this level. While not all dishes deliver, some are legendary and the experience is indisputably unique. Reservations are essential well in advance.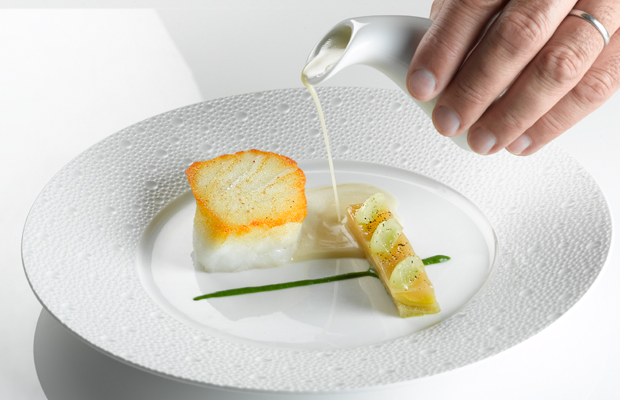 Image courtesy of theworlds50best.com

Everyone knows that Le Bernardin is the best fish-focused restaurant in New York - for good reason. It is. There really isn't much to say about Le Bernardin that hasn't already been said, but it does bear repeating: no other place will transform fish from what it is, to what it is but better. It sounds ridiculously simple and obvious, but Chef Eric Ripert has such a wonderful way with seafood that you'd be remiss to not visit at least once in your life.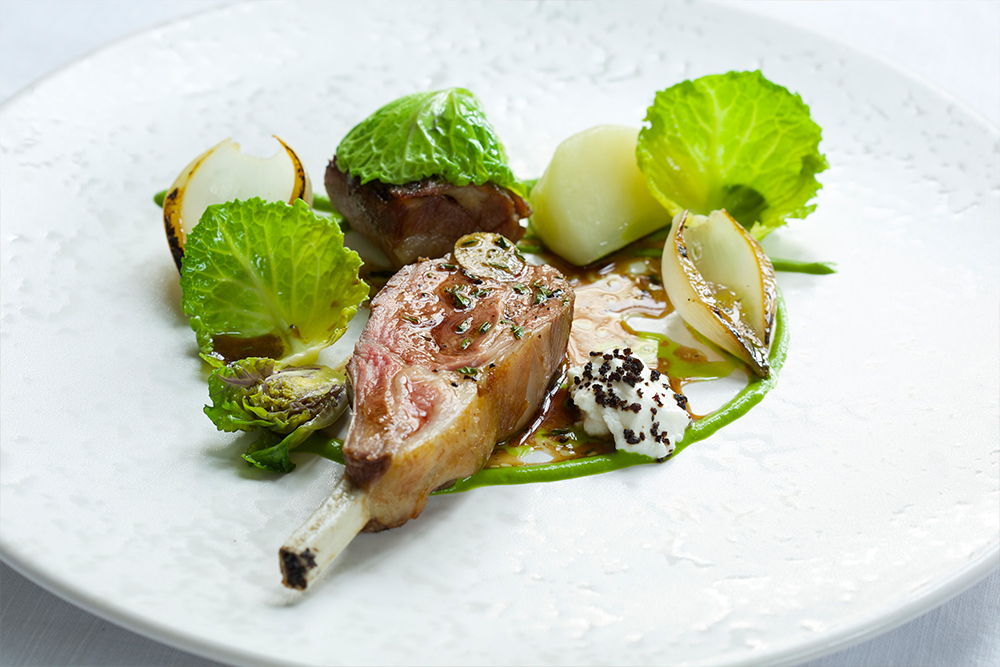 Image courtesy of theledbury.com

Since the Ledbury opened in 2005, the restaurant has gained many accolades, including the much-coveted second Michelin Star. As you walk past its ash-grey walls and take in the hedges and huge terrace umbrellas, you'd swear it was hiding away from the world. Inside, its white-beige-cream decor is understated elegance, the staff is friendly but not intrusive, and the food does the talking. The Ledbury's secret weapon is Australian head chef Brett Graham. While his cooking style is nominally French haute cuisine, Graham adds inspired touches of pan-European and Pacific Rim.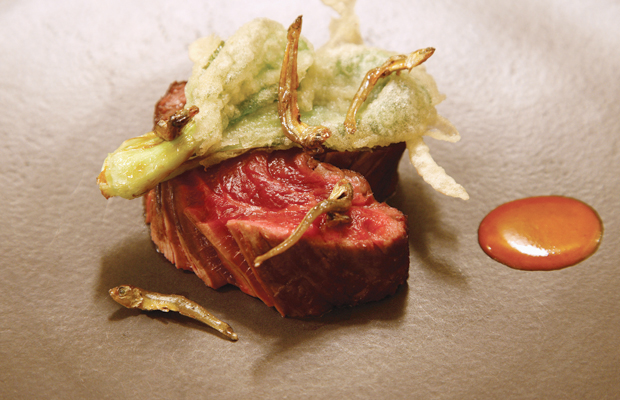 Image courtesy of theworlds50best.com

The bistronomy movement, described loosely, is made of talented young chefs cooking ambitious, risky food in decidedly casual, cool dining rooms. At his restaurant on Avenue Parmentier, ranked among the top restaurants in the world, self-taught Basque Chef Inaki Aizpitarte's work has made him one of the most visible figures in the movement. While the vintage dining room buzzes with an artsy, black-dressed crowd, the prix-frixe dinner menu is modern and deconstructed, boasting an uncanny blend of unexpected ingredients. The imaginative menu embraces global influences and a cooking style bordering on fusion: spices are used throughout, often in place of salt.
Image courtesy of David de Vleeschauwer

All the beef comes from mature cows raised at area dairy farms. Flavorful from longer eating and more natural marbling, the coarser, mature muscle fiber is better able to withstand extended aging. In house, beef is aged for a month in carcass before prime cuts are matured for two to four months. Water content lost during aging concentrates flavor while enzymes break down proteins into savory amino acids and fat into fatty acids. Ready to cook, rib-eye is grilled, basted with a mild garlic butter and dusted with salt before serving.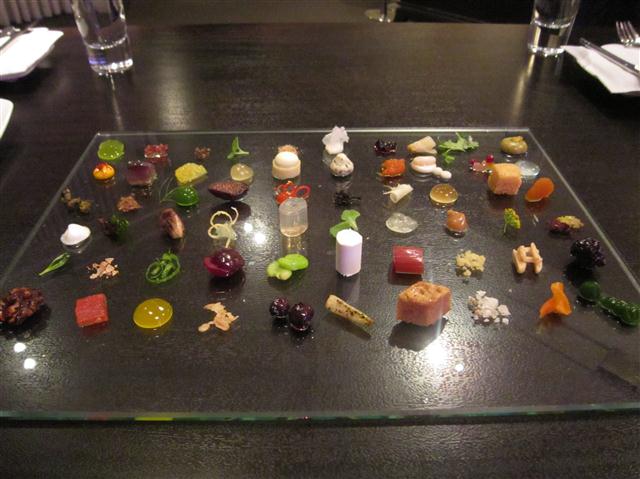 Image courtesy of followmefoodie.com

Alinea is not just about the food, but the complete dining experience. Chef Grant Achatz brings emotions, and food is enjoyed through touch, sight, sound, feel, smell, and of course taste. Chicago is known for its performing arts and I consider Alinea one of its venues. It is a culinary production of fresh ideas. This is the craft of a truly talented and committed artist who is driving the modernist side of the culinary world. As an example, read about a dish called Lamb 86 – yes – lamb served 86 ways. By Karen Valentine of Room & Home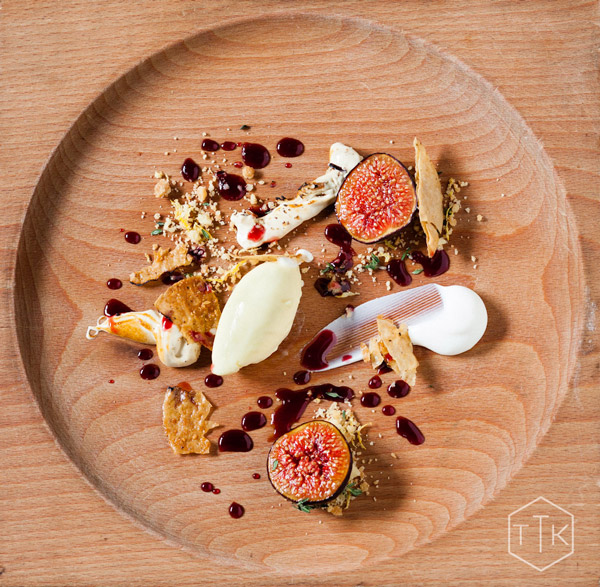 Image courtesy of thetestkitchen.co.za

Winner of the South African Eat Out restaurant of the year award, for the past three consecutive years, and a regular feature on the World's 50 Best Restaurants list, The Test Kitchen has become the address you want to get a table at for a special dinner. Think fine but not fussy plating, gorgeous custom crockery, and easy service in a small, industrial setting with subtle artistic touches. Luke Dale-Roberts and his young, energetic team create seasonal tasting menus – you'll need around three hours for the full degustation menu, but lunches are al la carte choices. In an off-location laboratory, the team experiments to bring interesting textures and flavours, some of which are an ode to South Africa, and to Dale-Roberts' travels. The signature XO sauce and popular café au lait dressing usually make an appearance. You'll need to book at least three months in advance here.
15. Number 32 on list: Attica - Melbourne, Australia
Image courtesy of attica.com.au

Ben Shewry's Attica located in suburban Melbourne has been acclaimed as one of the best restaurants in the world. Attica reflects Ben's upbringing on a coastal farm, where his family harvested their own organic produce. Attica has a modern ambience with a degustation that reflects highly technical small dishes that are delicate and flavoursome. A courtyard garden provides herbs for the dishes. Authenticity is demonstrated in native dishes such as Salted red kangaroo and bunya bunya where cured kangaroo is positioned on top of a bunya nut puree.
16. Number 36 on list: L'Astrance - Paris, France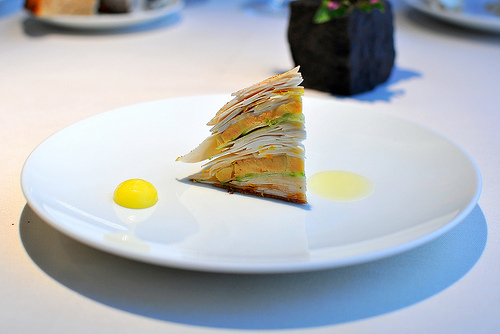 Image courtesy of gastronomyblog.com

Michelin three-star chef Pascal Barbot, hailed as one of the most talented chefs in France, chooses premium ingredients for his tasteful, modern cuisine. Jackets must be worn in the small dining room, if you are lucky enough to score a table. Traditional menus don't exist at L'Astrance. Instead, diners choose the number of courses desired, and the chef whips up whimsical dishes using the season's best, such as foie gras and mushroom galette; and ginger, chili pepper and lemongrass sorbet." By Mathilde Dewilde of Mathilde's Cuisine.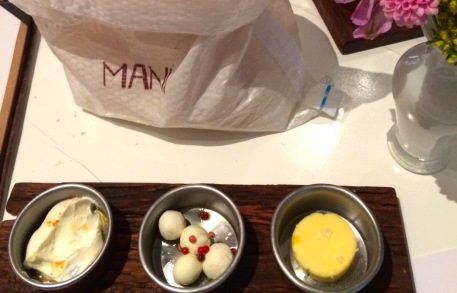 Brazilian-born Helena Rizzo and Spaniard Daniel Redondo met while working at now-legendary Girona destination El Celler de Can Roca before opening Mani in 2006. Raiding Brazil's larder of obscure roots and fruits, the young couple create beguiling combinations such as egg cooked for two-and-a-half hours with pupunha (peach palm) foam as well as pork rib and pork foot canneloni with apple and red cabbage. This is a terrific representation of San Paulo's vibrant foodie scene.
Image courtesy of ticketsbar.es

Highlights at this insanely popular Tapas joint include: Smoked Artichoke, Quail's Egg, Salmon Roe is a smoky bite of confit artichoke heart which comes across as meat. It's topped with a creamy smoked quail's egg and salty bursts of salmon roe for a simple and perfect bite. Another mentionable dish is Double Chin Jamon Mollette. It's a Jamón Iberico sandwich which looks like a play on a McMuffin. I actually could have used an egg, but it didn't need it. You don't want anything to mask the "double chin jamon", which will likely give you one after as well, but so worth it. Rich, fatty, and delicious, this cured jamon is one of best I've had. There's also a smear of dijon mustard, pork cream and melted mozzarella sandwiched with the jamon in a toasted soft brioche bun.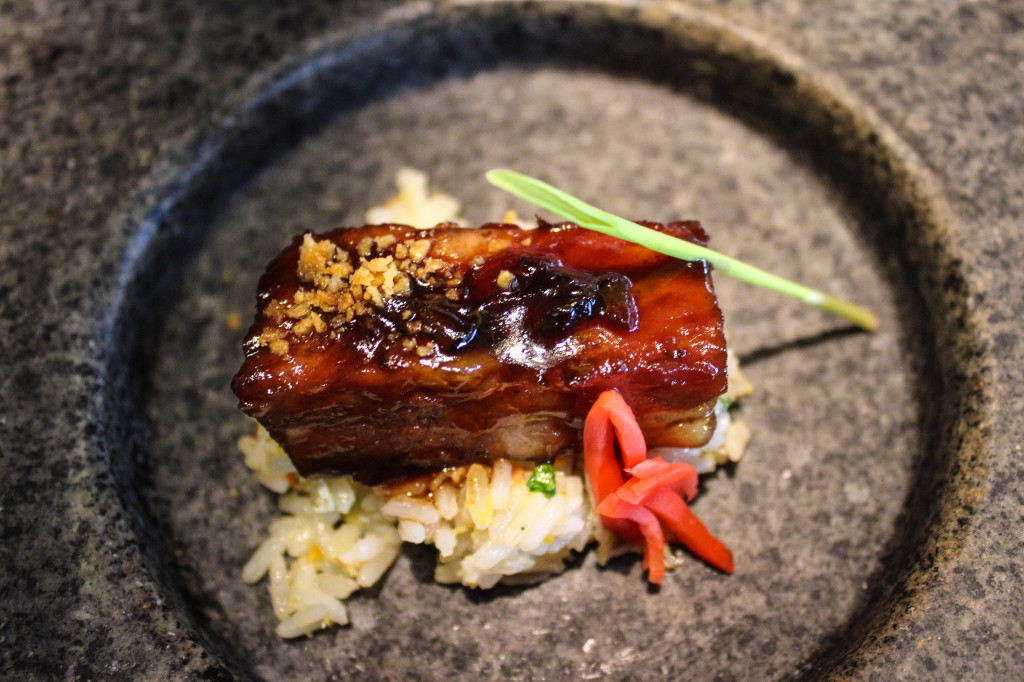 Image courtesy of pickupthefork.com

Pushing the natural fusion of Peruvian and Japanese cuisines onward is chef Mitsuharu Tsumara, whose ground-breaking Miraflores restaurant incorporates ingredients from the entirety of Peru. His Estofado Nikkei is a combination of Nitsuke braised short ribs over fried white rice with cecina and benishoga.
Image courtesy of theworlds50best.com

Picked by the New York Times as "worth a plane ride", Restaurant Andre knocks socks off with Southern French nouvelle cuisine that not only approximates art but is an epiphany in taste. Taiwanese-born Andre Chiang spent 14 years training in France but has added his own thoughtful philosophy to crafting ingenious dishes. His "Octaphilosophy" theme of eight dishes - Pure, Salt, Artisan, South, Texture, Unique, Memory and Terroir - showcases artisanal ingredients in symphony. You may get exquisite Taiwanese baby corn; Wild Rock Fish Bake in Tree Bark and Pine; but his signature Memory dish of foie gras jelly with truffles trumps all as the most memorable. Located in a 19th century shophouse, the intimate and elegant 30-seater restaurant also boasts a specially curated wine list from French boutique wineries. The international cast of wait staff give impeccable service, rounding up what is easily Singapore's most impressive meal experience. By Catherine Ling of Camemberu.