10 Essential Eats in Florence

Courtesy of Georgette Jupe
Utter the words "I'm visiting Florence" to anyone within earshot and you are likely to get some envious glares and sighs of agreement that this is, indeed, a town that captures the hearts and minds of many. From Brunelleschi to Dante Alighieri, plenty of famous names have made their mark on this Renaissance capital of the world, and it continues to attract a wide range of visitors to its tiny cobble-stoned streets and world-class museums. And when it comes to eating, there is no shortage of interesting eateries for any budget.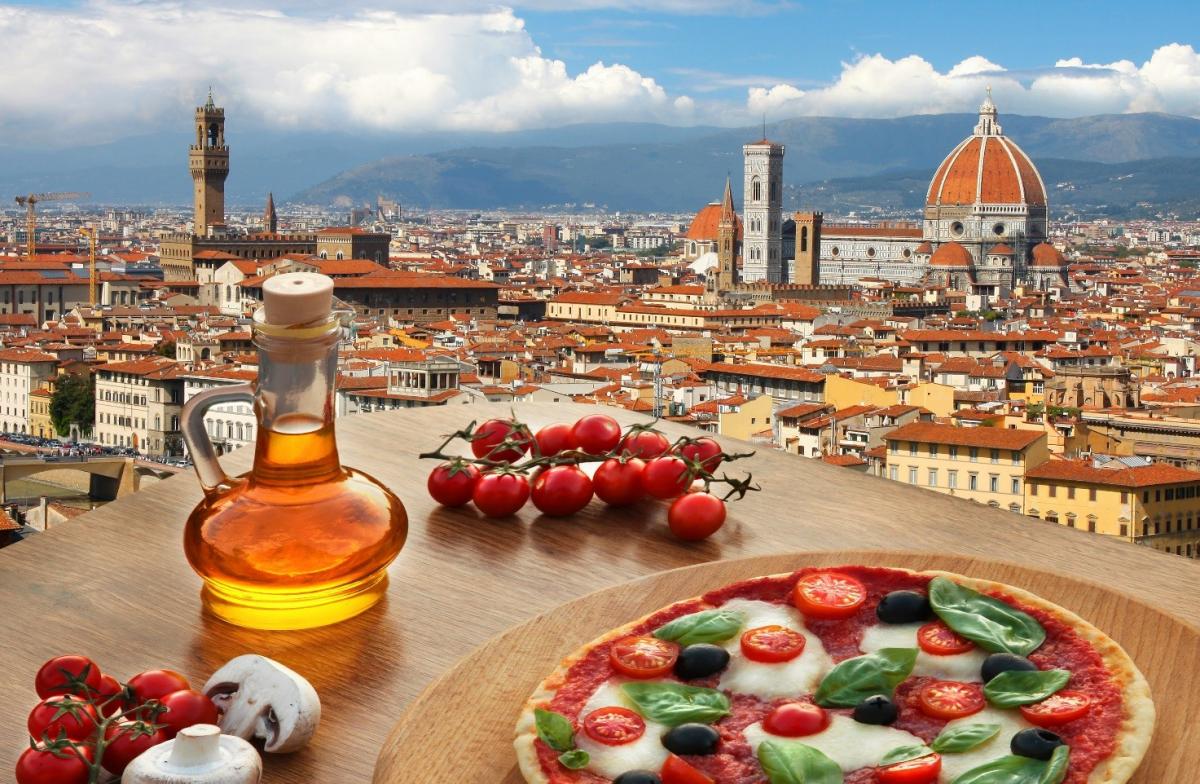 Courtesy of thingstodo.viator.com
For Florentines, food culture is all about going back to the roots, when "cucina povera" (kitchen of the poor) was the dominant factor in everyday diets due to Italy being largely rural and poor. People were forced to be resourceful and use what was in season that they could grow in their "orto" (garden), a diet rich in vegetables, cheap grains and parts of the animal that were considered less valuable, like cow stomach.
These dishes continue to be the shining stars of local cuisine in Tuscany today, with chefs using creative techniques to merge innovative cooking styles with these classic delicious staples, sticking to what is local and seasonal. What is most important, is having passion for what you eat, which Italians truly believe is visible on a plate.
A Florentine institution that will have you salivating for more than one panino, the menu changes daily at this small, squeeze-in-while-you-can spot in the historic Sant'Ambrogio market. Seasonal ingredients meet cleverly-chosen flavor combinations, like anchovies, oranges and fresh-sliced fennel, all washed down with a small glass of wine, taken to-go or eaten on the small bench outside. Prices are astronomically low, ranging from 4 euros a panino and a euro for a bottle of water or glass of wine.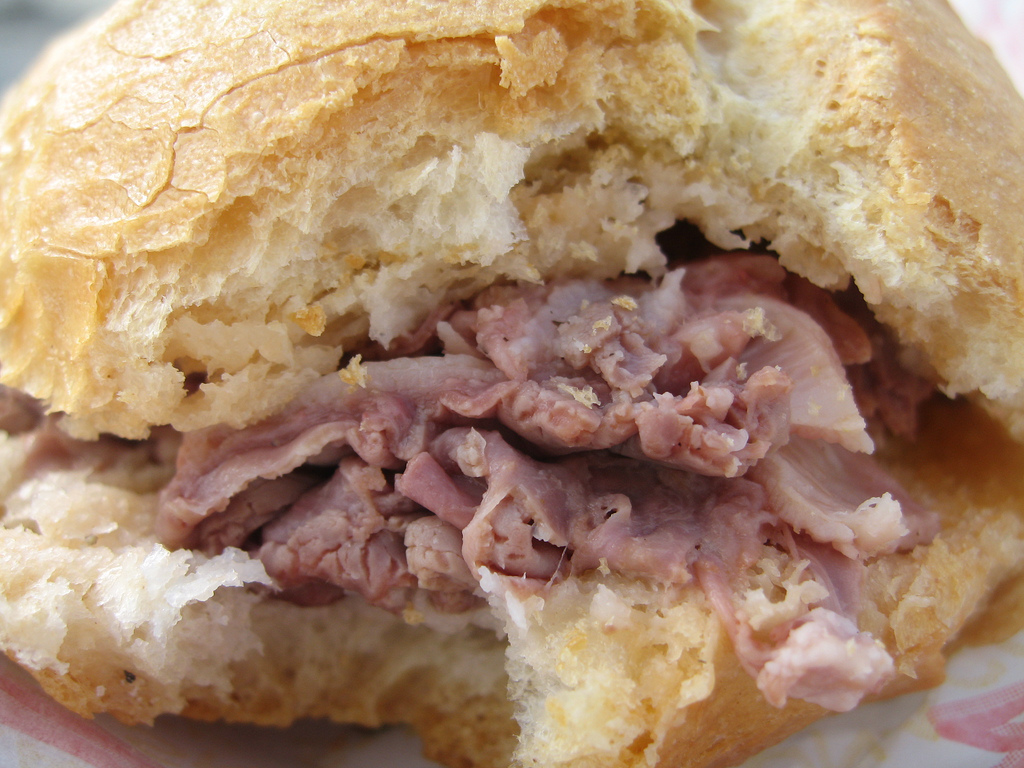 Courtesy of www.streetfood42.com
All hail the "food of Florence." Nothing is more local than a bursting-with-flavor sandwich made of tripe, topped with spicy sauce or salsa verde (with capers, parsley, lemon, garlic and olive oil). And this quintessential street food (Lampredotto) is served best at Sergio Pollini's truck on a busy little corner of Via dei Macci, near the Sant'Ambrogio market. This food is sacred in Florence and for good reason. Locals clamor up at lunchtime, while sitting on the benches of the nearby piazza to gobble up these tasty delights.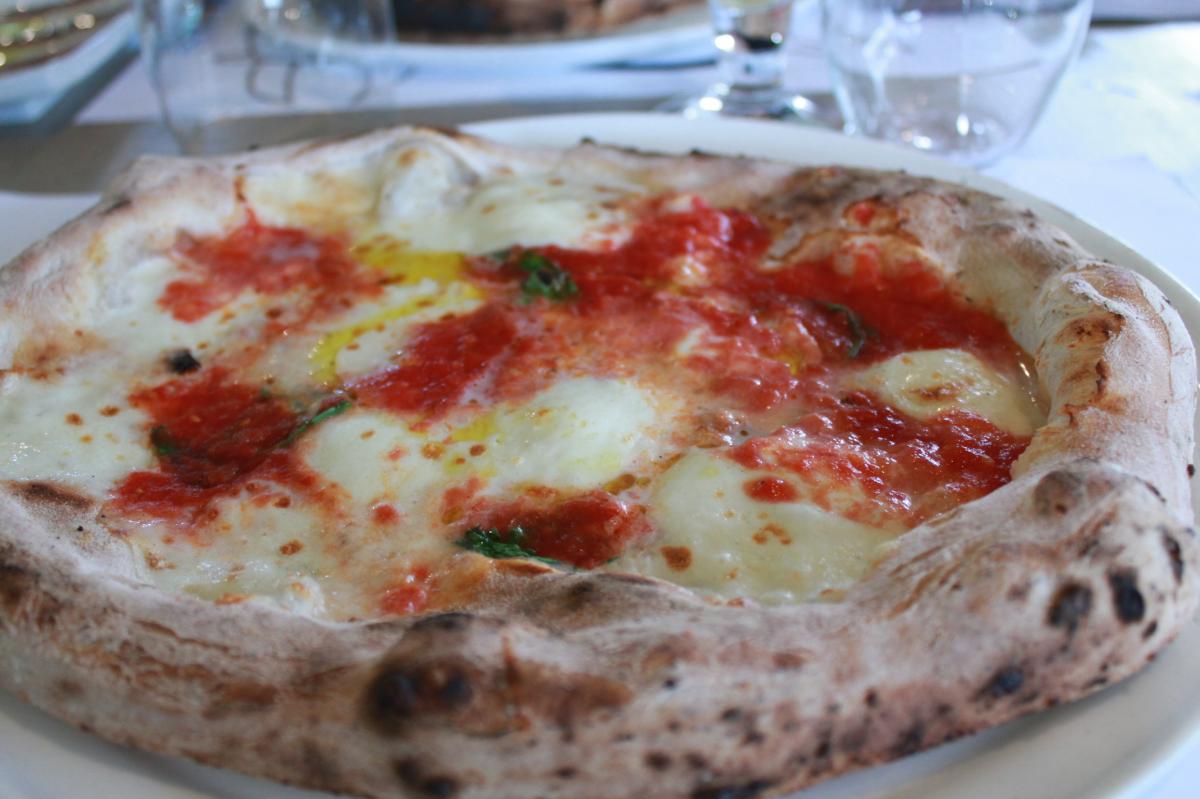 Courtesy of www.leonardoromanelli.it
First opened in 2014, the floor above the fresh-food-and-vegetable central market in the San Lorenzo neighborhood is host to all sorts of delicious goodies in a sort of "fancy" food-court. First-timers to Italy will delight in the numerous options, some daring -- such as fried brains or sandwiches made from tripe. The pizza is always a winner. Made in the southern Italian style with crispy thin crust and flavors ranging from the classic tomato, mozzarella and basil margherita to a small variety of tasty options, from capers to smoked cheese. Wash it all down with craft beer or wine from the Chianti Classico corner.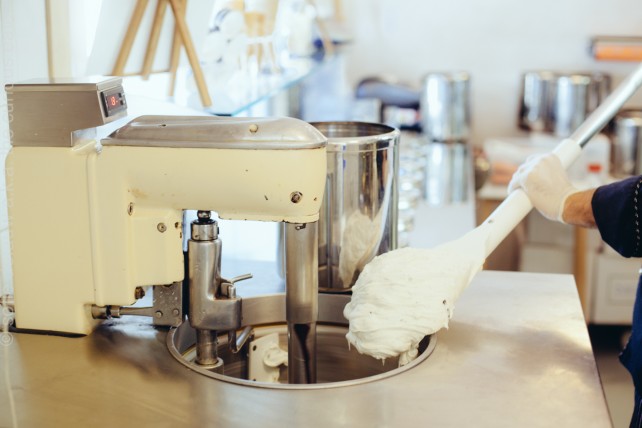 Courtesy of thecuriouseater.com
Worth walking to, Antonio Ciabattoni has been whipping up 16 flavors every single day at this small artisan gelateria in Piazza Tasso. While there are plenty of gelaterias to choose from in the city, gelato fans here can be assured of high-quality products and a delightful array of flavors. Fresh fruits and plants are bought in crates to make such interesting gelato as the tart lemon sage and refreshing rosemary pear. And chocolate lovers will go ga-ga for the richer-than-a-billionaire ''catrame,'' made with 70 percent dark chocolate.
Francesco Sanapo, a three-time Italian Barista Champion and owner of trendy new coffee joint Ditta Artigianale, is challenging the Italian norm of espresso and attracting standing-room-only crowds. You will find a variety of coffee shop favorites, like the trusty cappuccino, espresso, macchiato and latte. But for those who want to branch out a bit from the typical Italian mainstays, a filtered coffee using the Aeropress brew method is a must. For those who want to brew at home, they also roast and sell their beans, selectively choosing their seeds from abroad to roast in the small Tuscan town of Arezzo.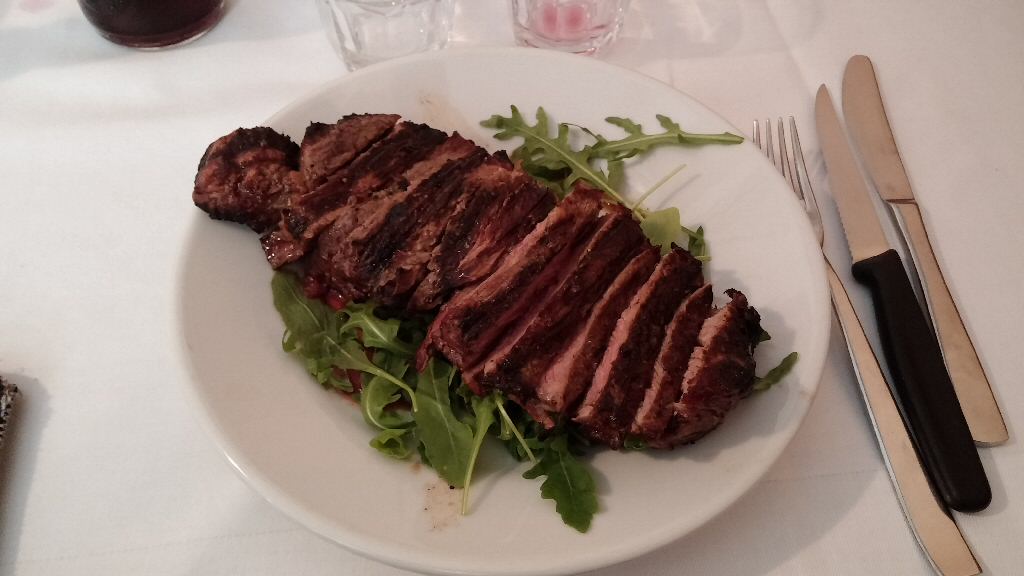 Courtesy of www.tramvia.firenze.it
It would be a crime to come to Florence without sampling the famous Florentine Steak, a succulent, melt-in-your-mouth T-bone traditionally sourced from the Chianina breed of cattle and grilled over coals. You only need to order one, as there is typically enough for a few people. It is served lightly seasoned and cooked rare (you can ask for medium). At I' Brindellone, a no-frills traditional Tuscan restaurant close to Piazza Carmine, you can munch on salty fried zucchini flowers and drink house wine among photos of the Calcio Fiorentino players (historical football, played every June in Piazza Santa Croce).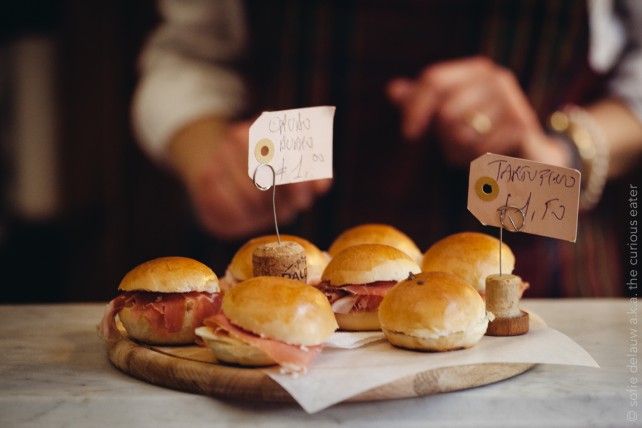 Courtesy of thecuriouseater.com
This tiny, little hole-in-the-wall spot near the San Lorenzo Market makes a great lunch or early aperitivo spot. This is the kind of place you come to try Tuscan snacks or spuntino, toasted sliced bread covered in a variety of goodies. The adventurous sort will go for the local white trippa. But there are plenty of other options, including sandwiches made of schiacciata flatbread and filled with tasty burrata and anchovies. The wine available is of excellent quality. Just ask them to pick the right glass for your dish.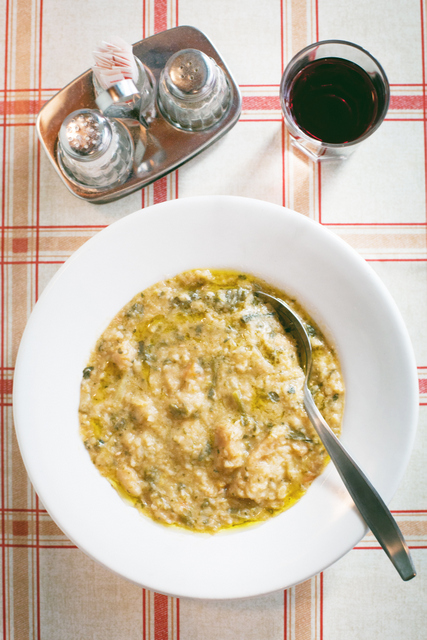 Courtesy of thecuriouseater.com
For Florentine classics in a busy and fun ambiance, Trattoria Mario is the obvious choice. It can be hard to grab a table during the lunch rush and you can't make reservations, but it is worth every bit of your patience. They offer a variety of delicious dishes, such as potato-filled tortelli with a ragu sauce and the savory Tuscan classic ribollita soup, made with stale bread, cannellini beans and vegetables. Other note-worthy dishes include the Braciola fritta, or fried veal loin, and bollito misto, boiled beef and tongue (a Florentine mainstay).

Courtesy of girlinflorence.com
If there was ever a dessert to travel for in Florence, it is definitely for the Schiacciata alla Fiorentina, An orange vanilla cake filled with whipped cream or Chantilly, this dessert is typically served during the carnival season (February). Otherwise, they serve some of the best millefoglie. Meaning a 'thousand leaves' in Italian, this multi-layer puff pastry is made with pastry crème and often topped with fresh fruits.

Courtesy of girlinflorence.com
As sexy as they come, Irene Bistro is the new eatery at the Hotel Savoy, with a shiny menu featuring traditional Tuscan food prepared in a healthy way. The light and crisp fried calamari and vegetables is a must-eat, served with a light and bursting-with-flavor sweet and sour sauce, which is so good you could practically eat it all on its own. The perfect 'date' for such a dish is the Serendipity cocktail, made with calvados, mint leaves, sugar, apple juice and champagne.
Meet the author