10 Essential Eats in Nice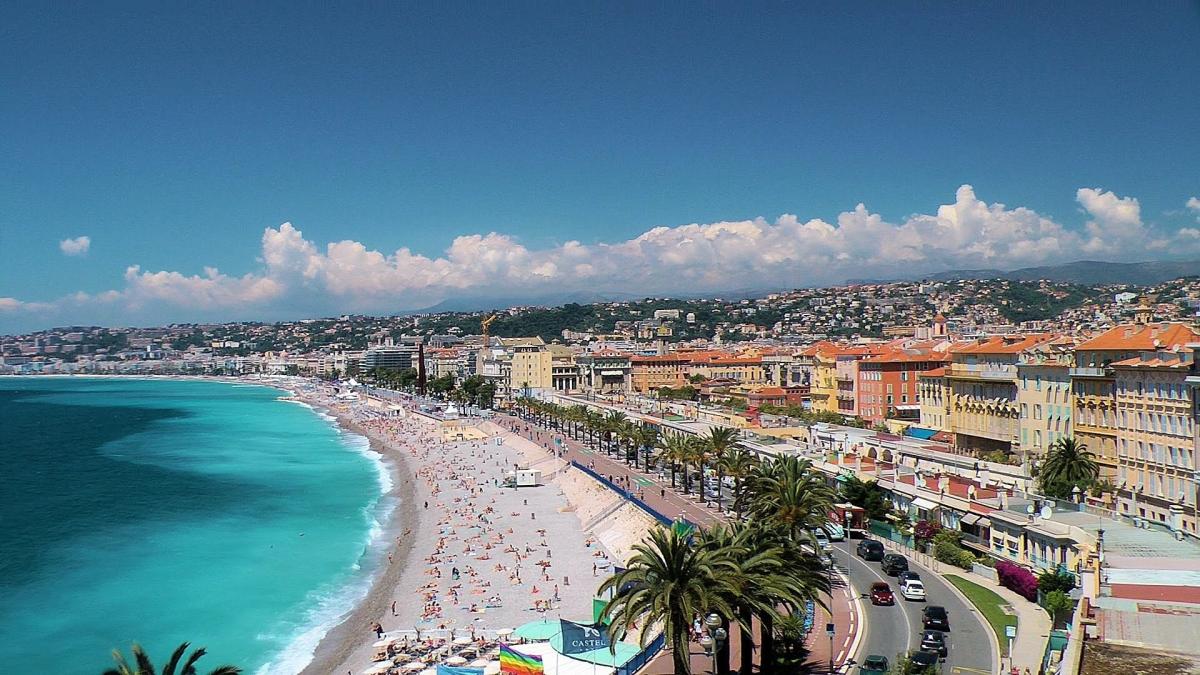 Nice is considered the unofficial capital of the French Riviera. / www.youtube.com
Nice, the unofficial capital of the French Riviera, is undoubtedly one of the world's best-looking cities. But it's not all azure blue sea, grand hotels and fancy sun loungers… far from it. Nice has an edgy alter ego where shabby chic cafés out-hip each other and alternative lifestyles are celebrated. After several years of extensive city renovations, bistros with wow-factor have been opening up all over town and the culinary scene is now a mix of traditional Niçois and cosmopolitan cool. What's more, with Italy just 40 minutes by car, Italian and French food mingles and the aroma of Provençal herbs and melted mozzarella is all too tempting! Not only can you find some of the best pizza outside of Italy, but you can sample the delights of Niçois classics such as Beef Daube, Farcis, Pissaladière and Socca. Just don't set foot in Nice if you're on a calorie-controlled diet – chances are you will fail miserably.



Daube Niçoise. / Courtesy of http://eatyourworld.com
There is nothing like the comforting aroma of chard-flavored gnocchi soaked in the heavenly juices of a Daube Niçoise - beef so tender it practically falls apart on the fork. This cozy family-run dining room in Vieux Nice is just the place for it, and if it just happens to be served by one of the handsome brothers, so be it. They also bake a mean farcis - vegetables stuffed with ground meat, garlic and breadcrumbs.

Courtesy of Tripadviser.com
If the way to a man's heart is through his stomach, the cavernous Le Bistro du Fromager is breaking hearts all over Nice. The eclectic cheese-inspired cuisine is served in a wine cellar. Fondue au Comté 16 mois, Risotto parmesan fermier 3 ans, Tagliatelles flambées avec Parmesan, Tartiflette … you name it. While they tell you the Gruyère was aged in a cave, you can select a bottle of wine from the shelves behind you. Be sure to reserve well in advance.

Courtesy of La Rossettisserie
The clue is in the title of this cavernous rotisserie near Place Rossetti. Nice's answer to the Sunday roast, you choose between roast chicken, roast pork, roast veal, roast beef and roast lamb, plus a side dish. The mash is perfection, the sautéed potatoes are herb-laced gifts from heaven and the ratatouille is able to turn a carnivore into a vegetarian. You'll be pleased you wore your fat pants.

Tagliatelle Carbonara at La Petite Syrah. / Courtesy of Nice by Dark
Blink and you'll miss it, at one of Nice's best-kept secrets on the link road from Place Garibaldi to the Port. Anything that owners Fabrice and Patricia rustle up is beyond excellent. Even a simple tomato burrata salad becomes a fragrant and flavorsome feast for the senses. If it happens to be on their ever-changing blackboard menu, you'll go crazy over their come-to-bed carbonara, a plate of creamy, Parmesan-pecorino lusciousness.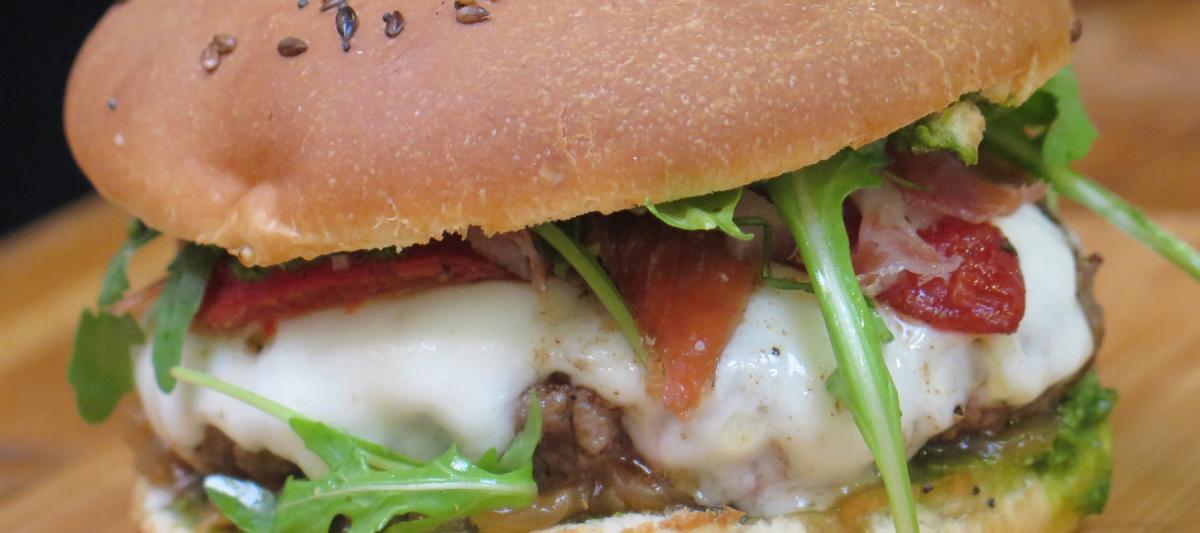 A 'Serious' burger at Maison Gusto. / Courtesy of http://maisongusto.fr/
The "poshification" of burgers has finally reached Nice. Who doesn't want to eat an overpriced burger with a cute name off a breadboard? Gusto has a short menu of six "serious" burgers, ranging from the classic Gusto burger to the Super Suit with onions confits and foie gras poêlé. The toppings may sound pretentious, but the all-ages crowd is not. It's a mixed bunch in a beautifully designed space with low lighting and a great play list.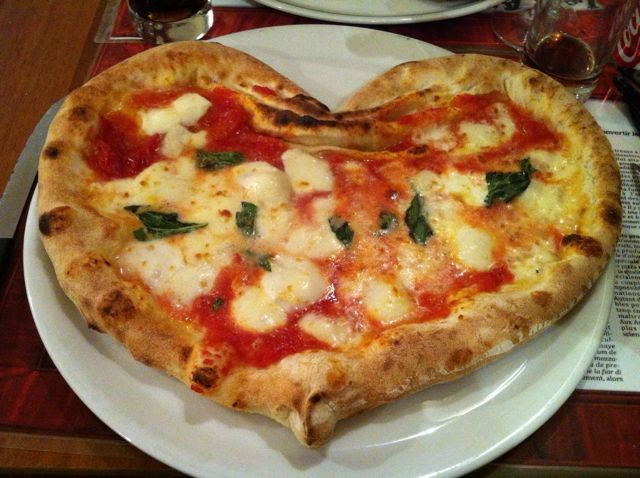 Courtesy of www.foodreporter.fr
Serving the 7th best pizza in France, according to Trip Advisor, Les Amoureux has reached something of a cult status in Nice. Any pizzeria with a waiting list and two sittings must be doing something right. This is the authentic Neapolitan deal with San Marzano tomatoes grown on the base of Mount Vesuvius, the best buffalo mozzarella, the freshest torn basil and dough that is sooo, well – doughy. They'll even prepare your pizza in a heart shape.

Courtesy of www.tenuecorrecteexigee.fr
Tracking down that authentically cool, off-the-grid restaurant can be tricky. Make like a local and head to the buzzing Rosalina Bar, a loft-style former garage on quiet Rue Lascaris behind the port. A design-lover's dream, its riot of fabrics and mismatched furniture work harmoniously alongside quirks such as projected wall art and an indoor swing. A plate of freshly caught seafood or melt-in-the-mouth gnocchi certainly won't disappoint.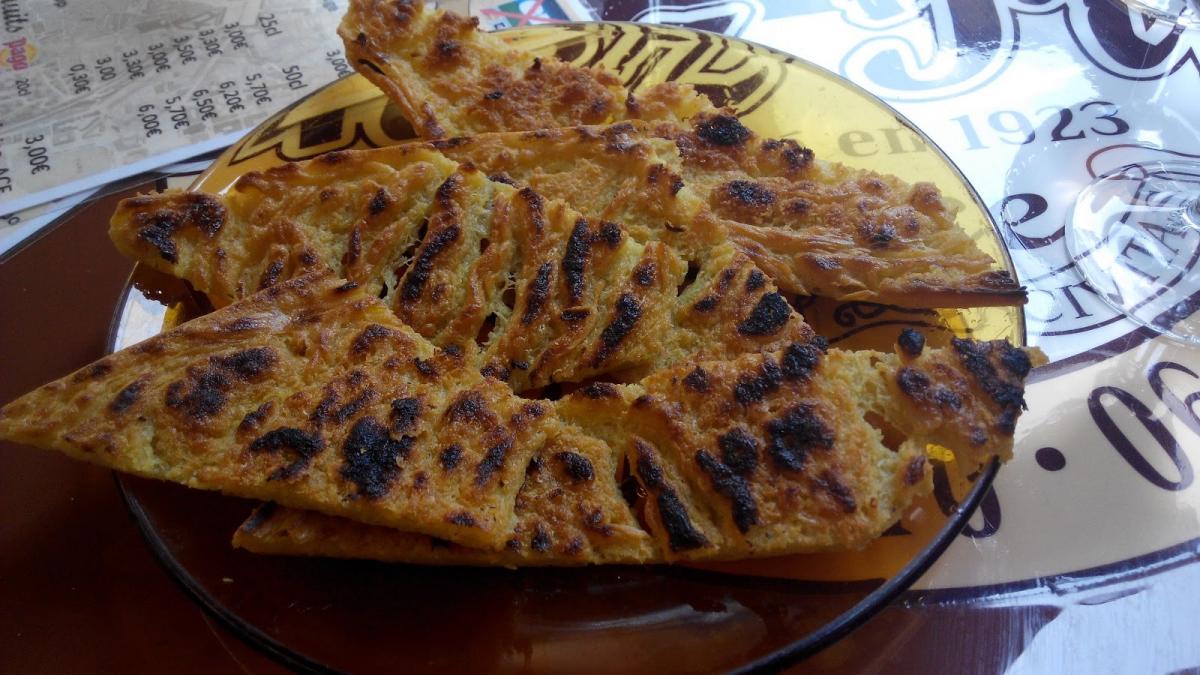 Socca at Chez Pipo / Courtesy of www.mylifeinsin.com/
Sure, you can get socca in many places throughout Vieux Nice, but Chez Pipo is worth the Port-side detour to sample Nice's quintessential street food - a giant chickpea crêpe baked over hot coals on enormous steel platters. No utensils required! While you're hanging with the hipster set, be sure to try some pissaladière, the classic Niçoise pizza tart, in all its caramelized oniony glory.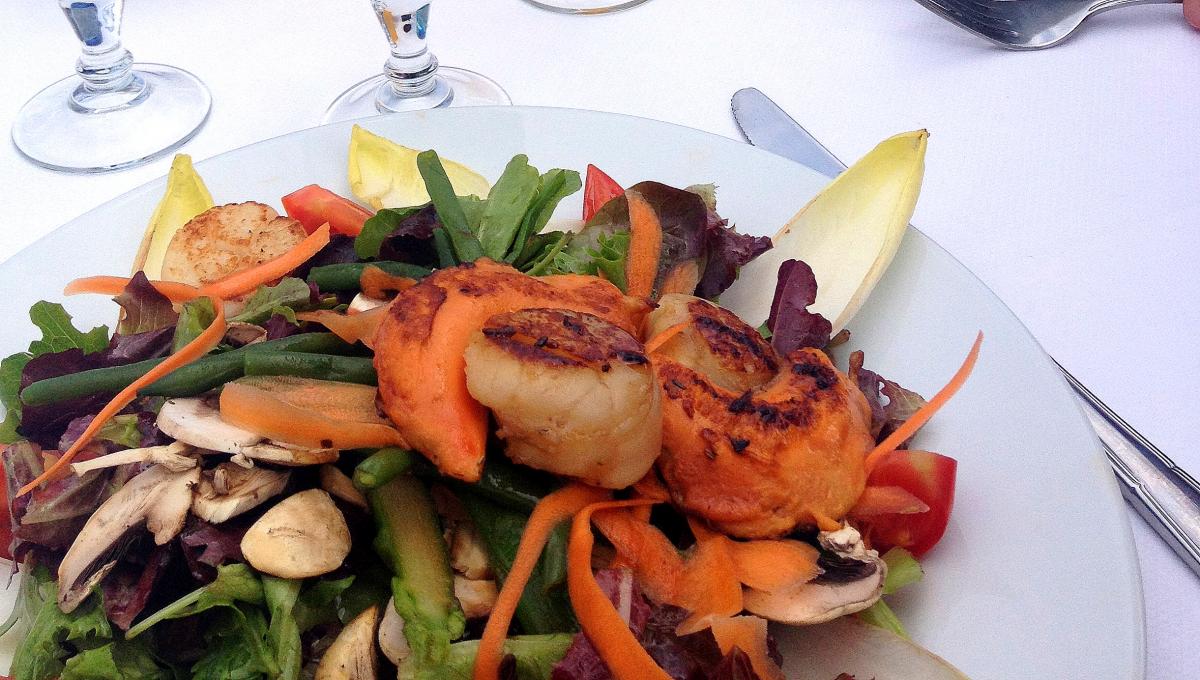 Colorful seafood salad at Blue Beach. / Courtesy of nicebydark.com
No trip to Nice is complete without spending a luxurious moment at a beachside restaurant on the Promenade des Anglais. Blue Beach, right opposite the famous Hotel Le Negresco, boasts generously-sized masterpiece salads such as their colorful scallop salad with raspberry vinaigrette or the classic salad Niçoise. Sit back with a chilled glass of rosé and enjoy the sparkling blue view.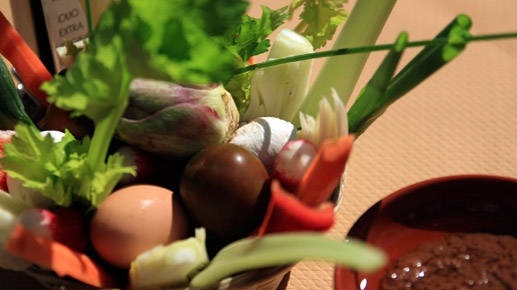 Le Safari. / Courtesy of Le Safari
On the Cours Saleya's terraced tourist strip, you'll find locals sitting inside its colorful dining room enjoying traditional Niçois dishes such as Raviolis à la Niçoise Maison and the famous Bagna Cauda. This last dish is a basket overflowing with fresh vegetables and dip made from olive oil, anchovies and garlic. It's a stone's throw from the sea and heaving in mid-summer, so be sure to reserve!
Meet the author