Boston's Best Food Trucks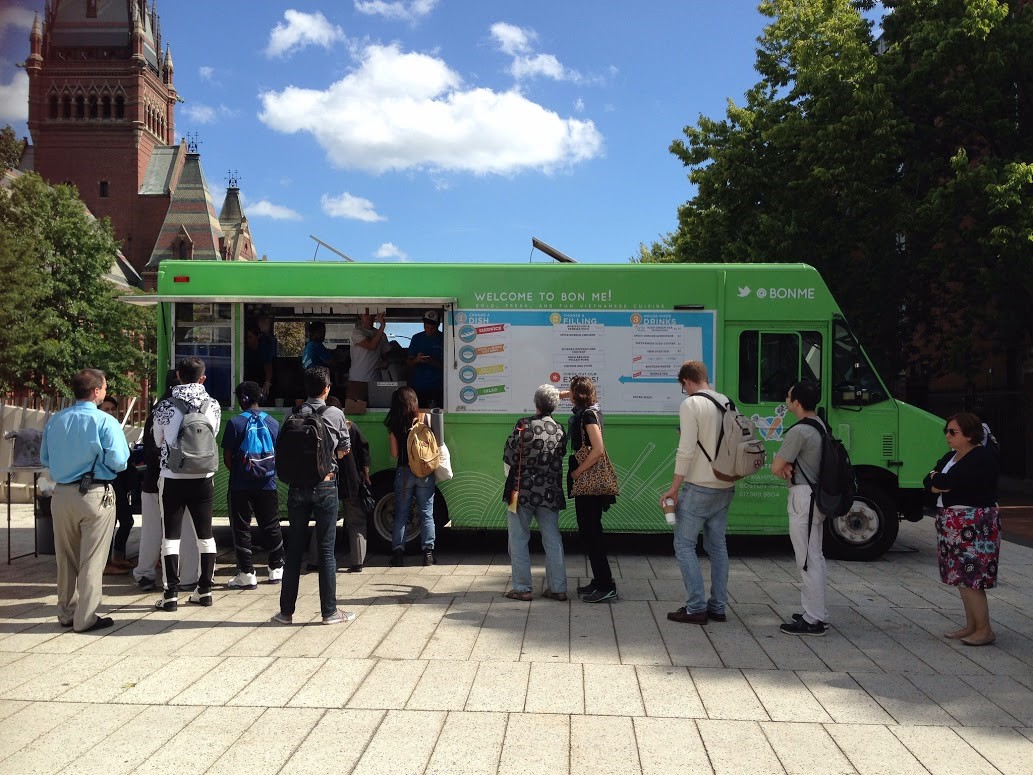 Food trucks came on the street-food scene in Boston during the summer of 2011 / Courtesy of Fiona Chandra
Since food trucks hit the streets during Boston's first Food Truck Festival in August 2011, they have become beloved additions to the city's dining scene, helping activate neighborhoods and create a new and vibrant industry across the city. Food trucks in Boston offer a diverse alternative to the city's dining scene, from farm-to-table cooking to ethnic cuisines you won't find elsewhere.
Here are the 10 essential food trucks in the city.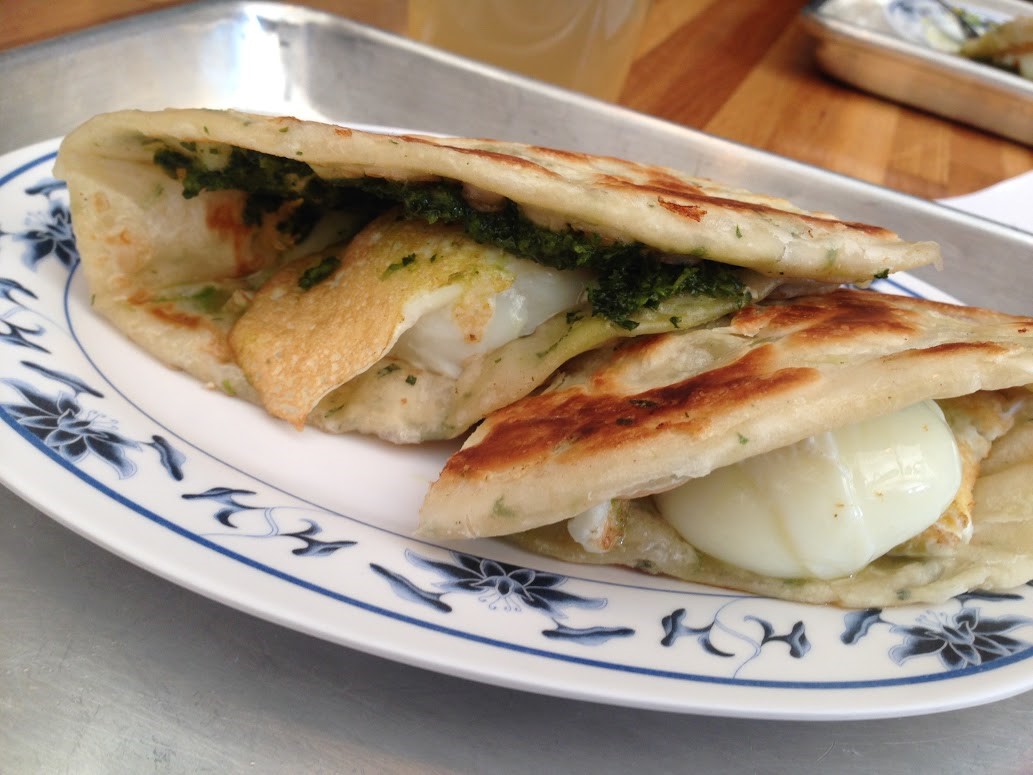 The Double Awesome at the Asian-American truck Mei Mei. / Courtesy of Fiona Chandra
This popular food truck offers fun and approachable Asian-American dishes using local meats and produce. From their creative menu, you wouldn't want to miss the Double Awesome: a scallion pancake sandwich stuffed with runny poached eggs and garlicky pesto sauce. It's perfect for breakfast or lunch (or whenever). Add bacon to make it triple awesome.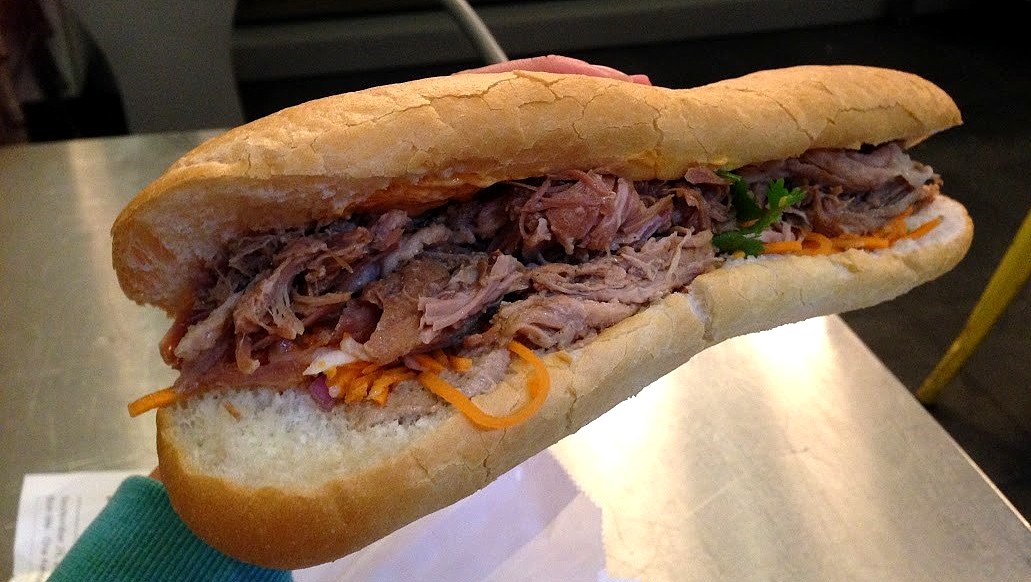 The award-winning Banh Mi at the Vietnamese food truck Bon Me. / Courtesy of Fiona Chandra
Bon Me's fresh take on Vietnamese food has won this truck (and now multiple trucks and restaurants) multiple awards. The truck started in 2010 when they entered the city of Boston's Food Truck Contest and won. Since then, they've won many Best of Boston awards with their banh mi sandwiches, rice bowls and noodle salads – all made using fresh ingredients and dressings made from scratch. While their food are decidedly nontraditional, these delicious yet healthy dishes have gained a large following.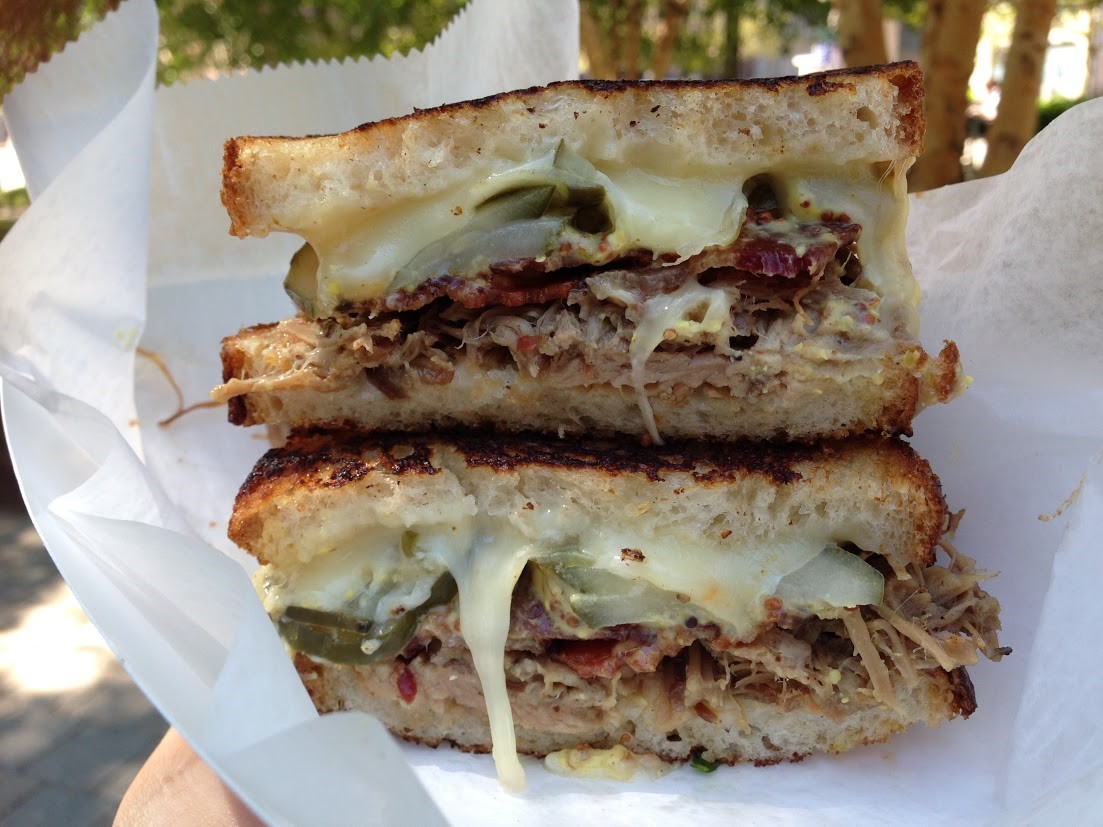 The Cuban at The Bacon Truck, where sandwich come with thick-cut, Applewood smoked bacon. / Courtesy of Fiona Chandra
This is the truck for bacon lovers, although their diverse menu of sandwiches will make everyone happy (yes, they all contain bacon). The Bacon Truck uses exclusively thick-cut, Applewood smoked bacon from Blackstone St. Smokehouse, right in South Boston. The turkey melt wins hearts with its smoky chipotle aioli. But don't miss the Cuban with braised pork shoulder, Muenster cheese, garlic pickles and spicy mustard. Of course, there is bacon in both.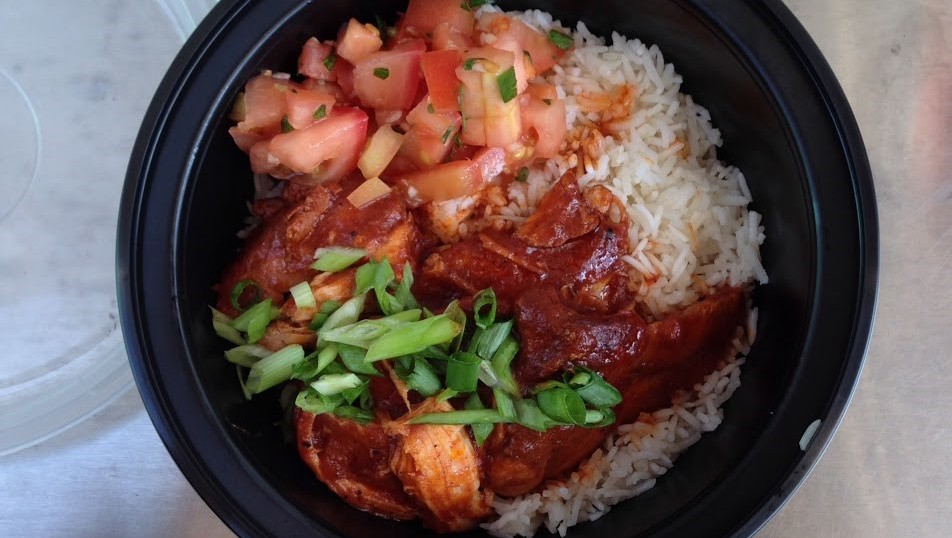 The Iraqi Red Chicken is the No. 1 seller at the Sheherazad Food Truck / Courtesy of Fiona Chandra
Finding authentic Iraqi food at a restaurant in Boston is already rare, but lucky Bostonians can actually get them at this food truck. Sheherazad uses traditional recipes dating to ancient empires, primarily inspired by family recipes used in Baghdad, Iraq. Don't miss their No. 1 seller: Dijaj Ahmer (Iraqi red chicken) – a delicious roasted spiced chicken cooked in a "secret recipe thick tomato sauce that is aromatic with a slightly nutty note. Get some burek on the side or various desserts you've never heard of and can't pronounce, but will definitely enjoy.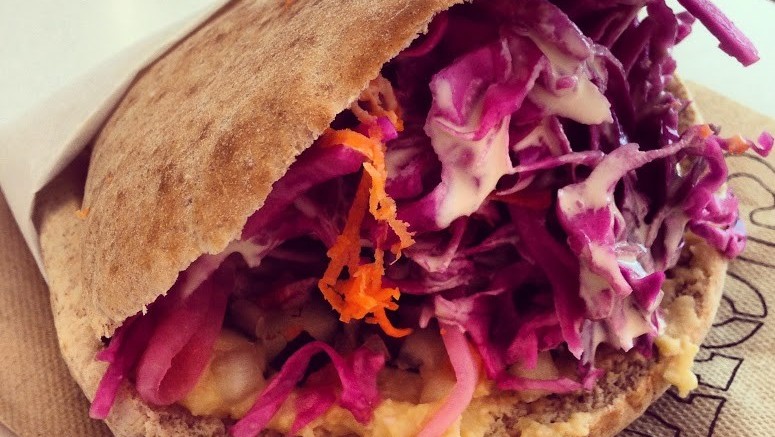 Clover cooks some of the best vegetarian dishes in Boston. / Courtesy of Fiona Chandra
With its commitment to sustainability, Clover's vegetarian truck and restaurants are widely popular in Boston. Local produce and all-compostable packaging is just the beginning. Some of the best vegetarian food in Boston that also keep carnivores happy is served here, starting with breakfast popovers in the morning to chickpea fritter sandwiches and seasonal salads at lunch. Don't miss their egg and eggplant pita sandwich, stuffed to the brim with healthy, yet hearty filling. A rotating list of fresh tea and lemonades accompany coffee from great roasters around the world.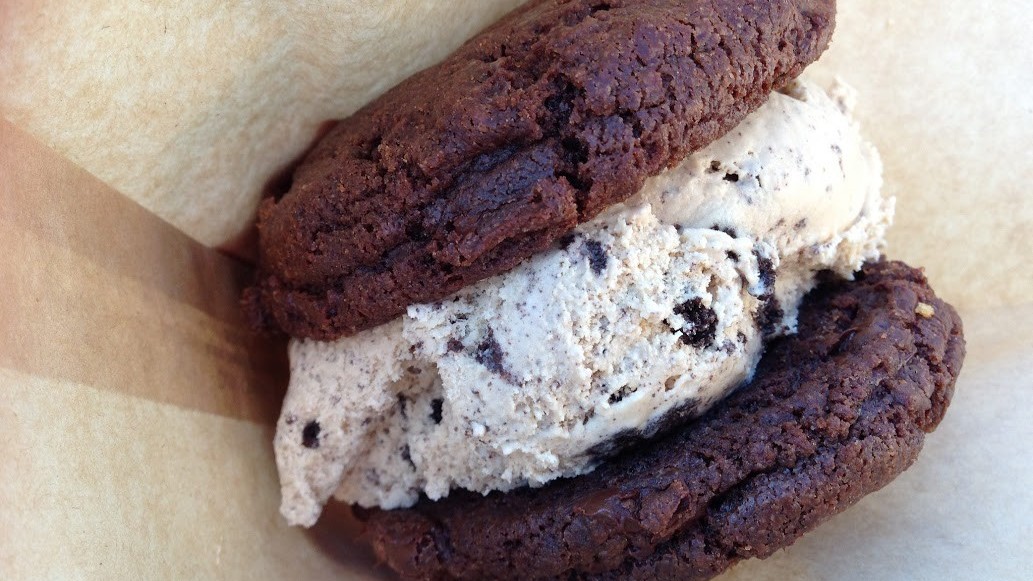 Build your own ice cream sandwich at The Cookie Monstah food truck. / Courtesy of Fiona Chandra
What better way to finish off your food truck meal than with a giant ice cream sandwich, made with fresh cookies? The cookies at Cookie Monstah are made from scratch. You can get individual cookies, build your own ice cream sandwich, or try one of their signature combinations, like oatmeal coconut cookies with German Chocolate cake ice cream.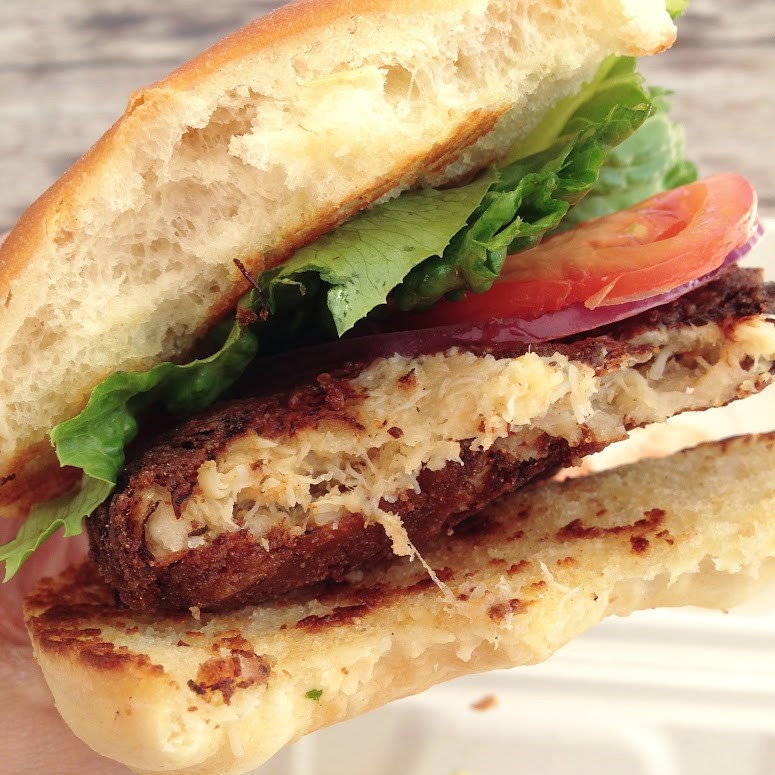 The crab cake sandwich uses the freshest seafood at Captain Marden's Seafood truck. / Courtesy of Fiona Chandra
You can't have a list of Boston's best food trucks without some seafood, and Captain Marden's truck – lovingly nicknamed the Cod Squad Truck - is the go-to seafood truck. Captain Marden's long history as a seafood monger allows them to serve no-frills sandwiches and fried seafood platters using the freshest catch possible. They support other local businesses by using local bread and organic produce in their sandwiches. Their Crab Cake Sandwich showcases a large crab cake served on a lightly toasted fresh Hazel's Bakery roll with lettuce, tomato and onion.



Tenoch's Torta Campechana mixes carnitas, chorizo and Oaxacan cheese. / Courtesy of Fiona Chandra
Boston may not have a lot of Mexican food options, but Tenoch is a great place to get an authentic torta, and they've made it easier for Bostonians with two food trucks roaming around Boston. The cheap yet filling tortas are made with traditional telera bread and various fillings including carnitas, some great chorizo and Oaxacan cheese. Try them all in the same torta with the Torta Campechana. You'll find some hard-to-find (in Boston) Mexican food as well as lamb barbacoa tacos and quesadilla de huitlacoche.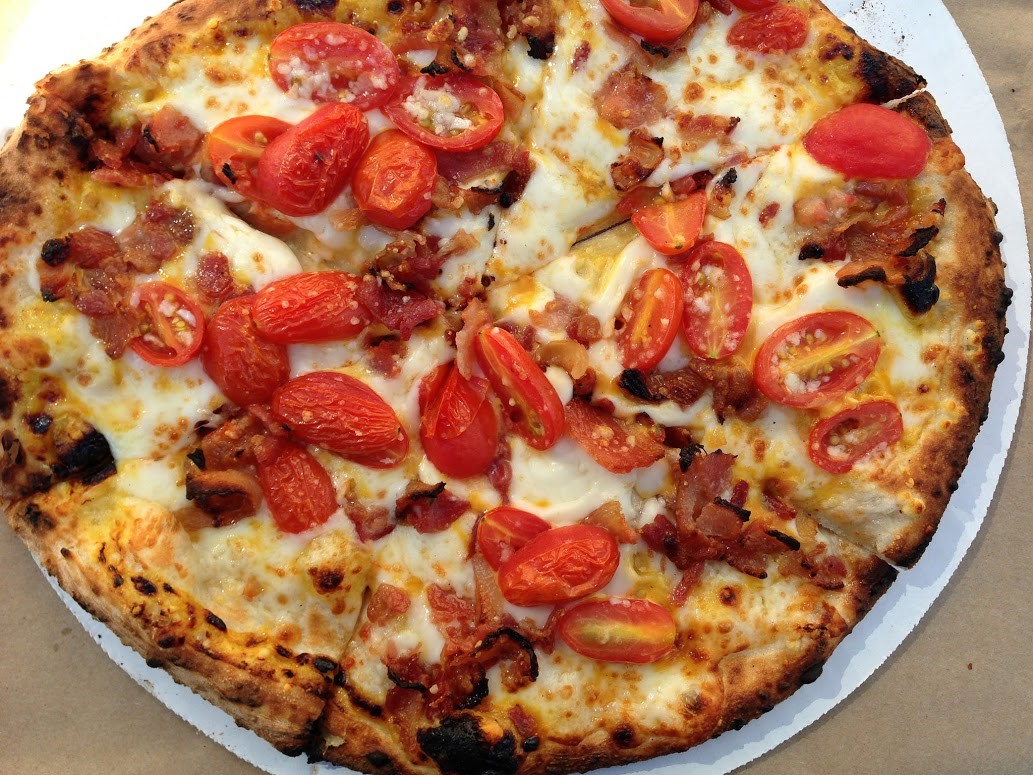 Stoked Pizza's pies are cooked in a wood-burning oven - in the food truck / Courtesy of Fiona Chandra
Stoked Pizza is an award-winning food truck, but they didn't just win Best Pizza out of a food truck, they recently won Best Pizza in Boston. Since they personally prefer a soft pizza, founders Scott Riebling and Toirm Miller aim to find a balance between Neapolitan-style pizza and New York- and New Haven-style coal oven pizza. To do so, they use a wood-burning oven – yes, a wood-burning oven in the food truck. They have eight pizzas on the regular menu, but feature rotating specials every day.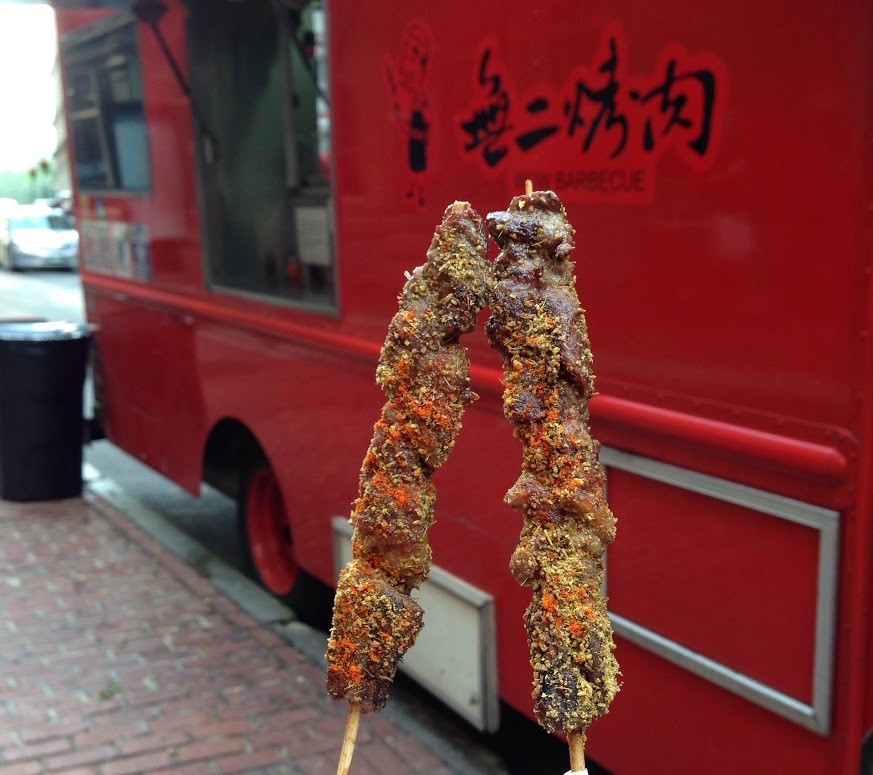 WOW barbecue sells Xin Jiang and Mongolian barbeque skewers. / Courtesy of Fiona Chandra
Where can you find authentic Xin Jiang and Mongolian lamb skewers in Boston? Why, off a food truck, of course. This truck specializes in Chinese BBQ skewers, in particular the grilled cumin-covered lamb skewers. Aside from the lamb, WOW also skewers other proteins, including quail eggs and lamb kidneys. The bright red truck is appropriately parked near Chinatown, perfect for a pre- or post-dinner snacks.
Meet the author