10 Essential Eats in Canberra
Canberra's food scene has grown so much in the last few years. There has been a wave of amazing new eateries opening up not only in the dining precincts of Kingston, Kingston Foreshore, Braddon, New Acton and the city centre, but also in small suburban areas. Street food is trending with various food vans and food stalls popping up. Everything wood-fired, smoked and barbequed is also gaining popularity. The food scene is thriving in this city and I just love bringing visitors to my favourite eateries. What follows is a selection of the Australian capital's essential eats.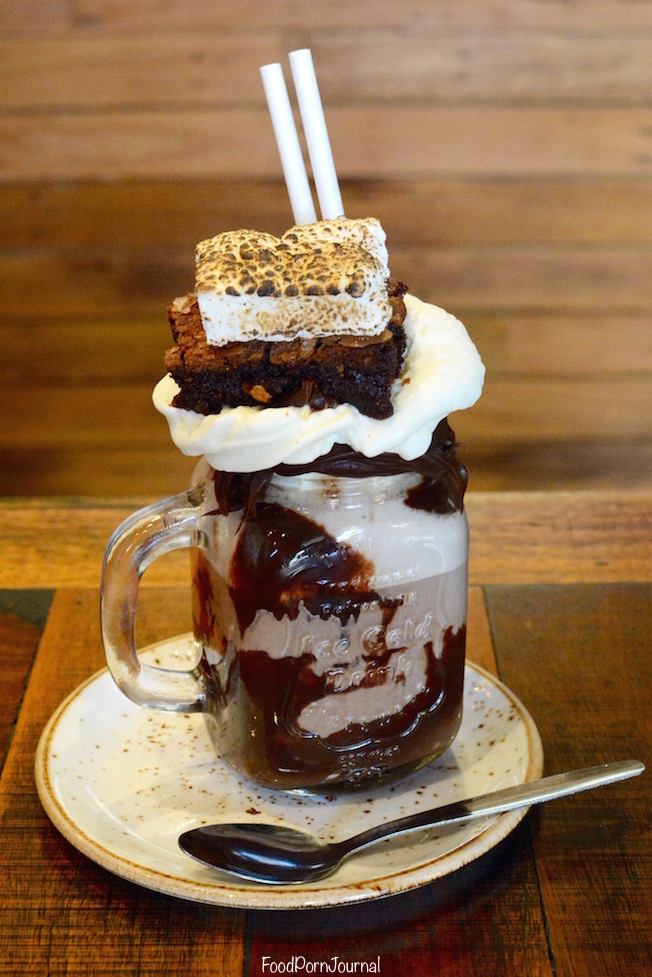 In case you missed it, Pattisez' freakshakes have gone viral over the globe. The Muddy Pat is a must try! Filled with hot chocolate, chocolate fudge, whipped cream, a toasted marshmallow topped with a chocolate brownie, this is seriously sinful and oh so decadent!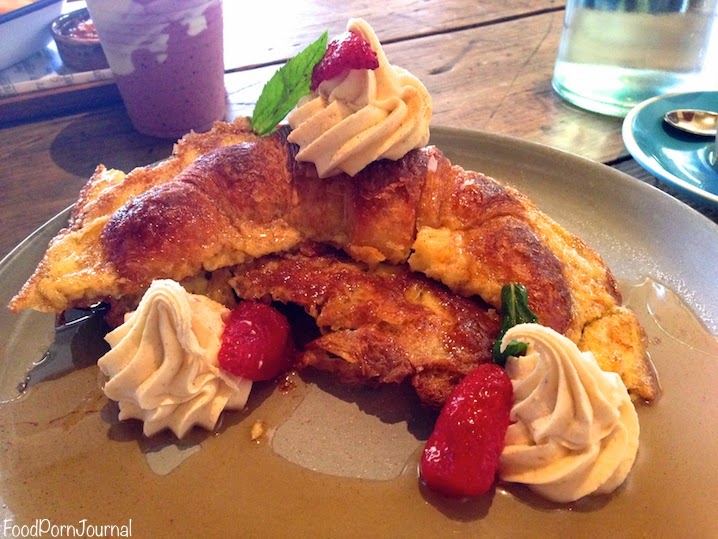 In the popular Kingston area, PU do brunch so well here and there's always regularly changing specials to mix things up. I love the Croissant French Toast with bananas, strawberries and rosewater mascarpone. It is one of the best sweet breakfasts in town.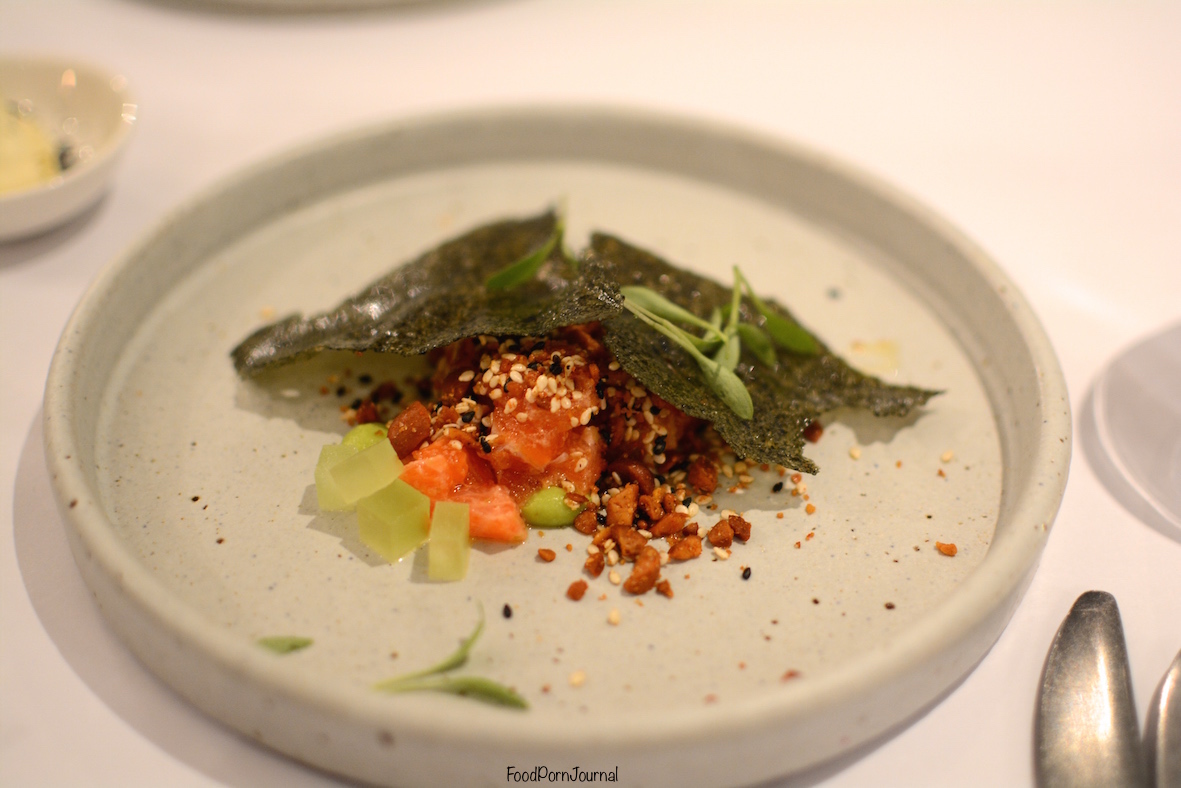 This is one of my favorite fine dining spots in Canberra. Great food and excellent service. Sage often hold 'Taste and Test' sessions where diners score dishes and the new season's menu is based on customer feedback. A modern Japanese dish was the lime cured ocean trout with soy spiced peanuts, sesame seeds, bitter melon, wasabi and a nori crisp. Sashimi and peanuts, who would've thought it. A well thought out and executed dish with several different textural elements.

Another place that does brunch brilliantly. Serving Ona coffee, the founder of Ona and The Cupping Room, Sasa Sestic, was crowned the World's Best Barista in 2015. Apart from the coffee, the Spanish Mess must be tried. Consisting of chorizo, potato gems, a fried egg, charred corn, peppers, heirloom tomato salsa, coriander and chipotle aioli, this is a feast for the senses. It tastes just as good as it looks and should satisfy the meat lover in you with its generous portion.

The Hamlet is where food vans converge. Here you will find the Spit Shack (the best lamb and pork rolls with crackling and gravy), Mr Papa (must try the chanchito - filled with slow cooked pork belly, sweet potato and salsa criolla), BrodDogs, Chasing Mr Morris, April's Caravan, 10 inch Custom Pizzeria, Dream Cuisine, The Brathaus and more! The must try dish is the roast pork roll. Don't expect tiny slices of pork and a bit of gravy. This roll is completely filled with large diced chunks of succulent pork and plenty of it. No scrimping here. Absolutely delicious from the first mouthful. Expect pork spilling, gravy splattering and finger licking.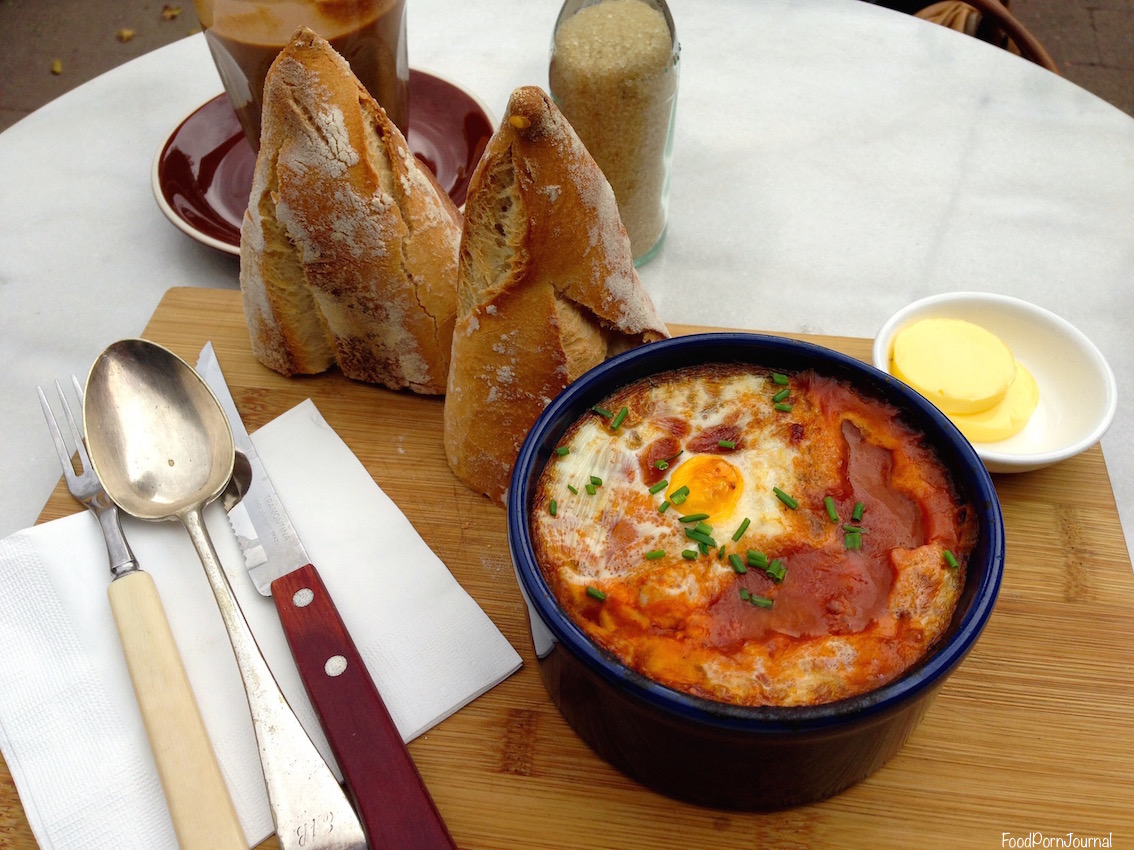 Affordable food and fantastic freshly baked breads. The must try dish is the white beans, tomato chorizo with baked egg. This comes served on a thin wooden board with two halves of some crusty bread sitting on top. A lovely dish that I thoroughly enjoyed and it's great value for money. The fresh bread tastes amazing on its own, and more so after dipping into the yummy tomato sauce.

Offering beautiful food using local produce, most of which is grown on the estate. The duck with turnips, grilled sweet corn and blood plum is a happy dish. The beautifully pink perfectly cooked duck is succulent and drizzled in a delicious glaze. The blood plum gel adds extra sweetness to enhance the natural flavor of the duck. Yum!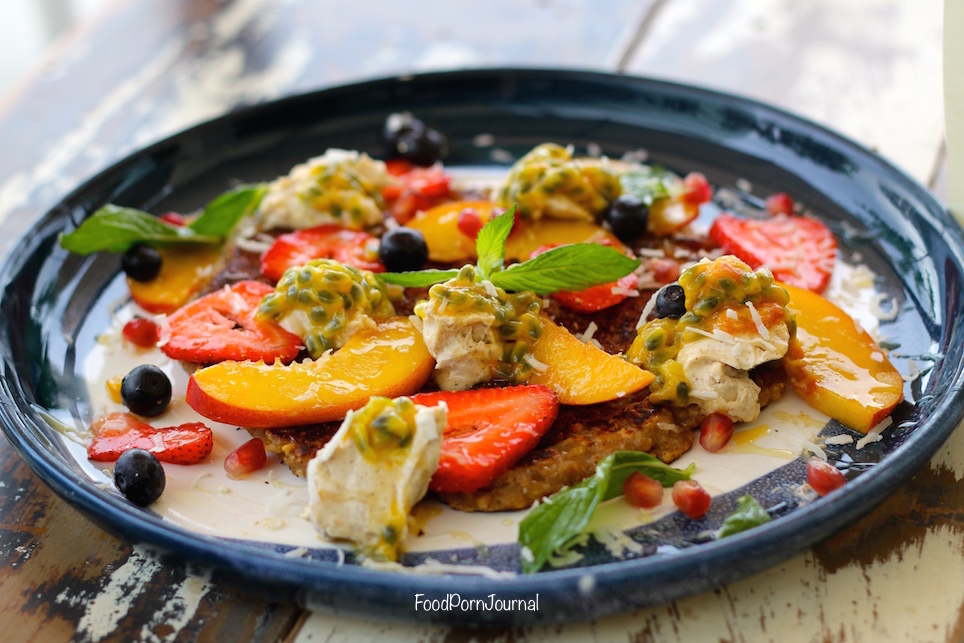 This wholefood café is located on the Kingston Foreshore and makes its own pressed juices. A colorful dish is the pancake of wholemeal oats, banana and coconut with fresh seasonal fruits, mint and whipped mascarpone. Zero regret and zero guilt with this pancake! A fantastic and healthy dish.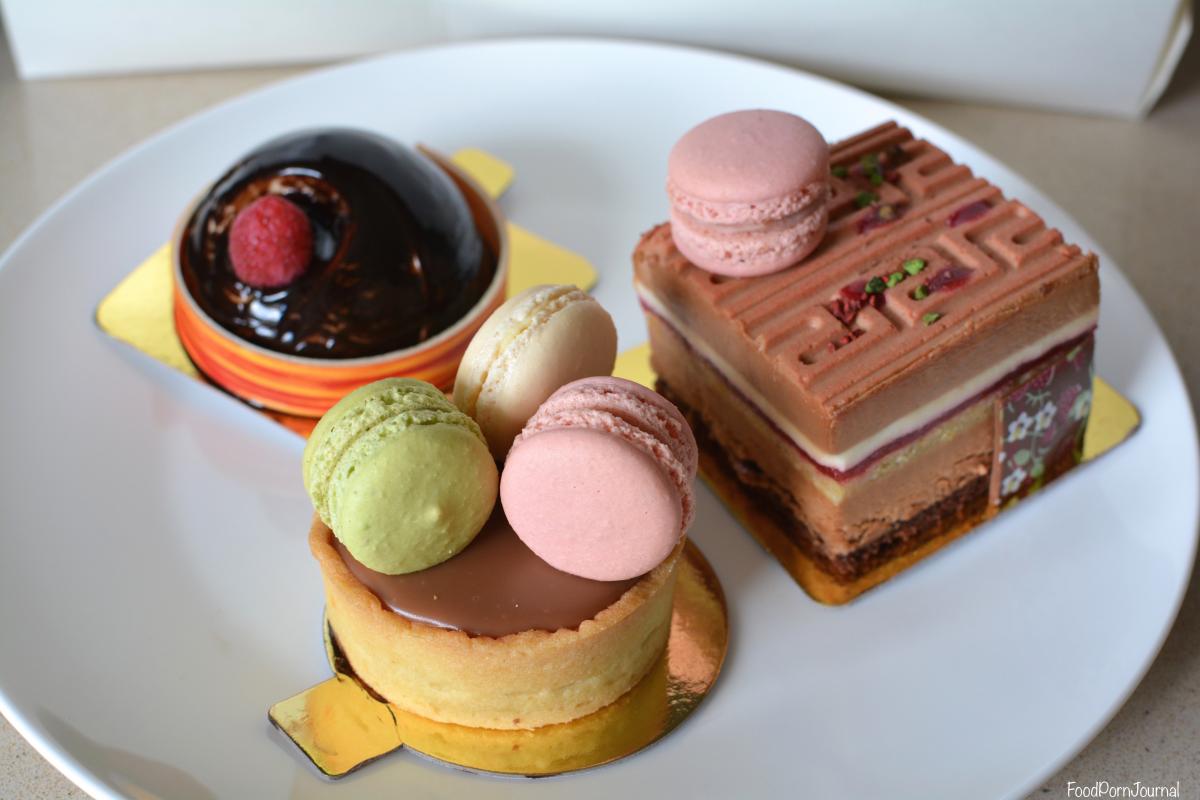 There are too many cakes to choose from but my favorite is the 10 texture chocolate cake from Flute Bakery. Yes, 10 different textures of both milk and white chocolate. Heaven on a plate. The Macarons are also a must try and sell out quickly.

A unique menu of sharing plates and sometimes they have guest chefs like the dessert diva Christine Manfield. The most popular item on the menu is the signature dessert, the Eightysix caramel popcorn ice cream. Two scoops of vanilla and butterscotch ice cream, unsalted popcorn, caramel sauce, chunks of peanut butter brittle and a cute upside down mini waffle cone. I remember eating in blissful silence as I stole most of this from my partner. Note there is to be no sharing of this dessert.
More on Canberra's essential eats
Meet the author