Fine Dining in Havana
Fine dining in Havana might sound like an oxymoron. The wisdom has been, since the revolution, anyway, that restaurants in Cuba were mediocre at best, and that a good meal was hard to find.
This was true as recently as a couple of years ago. But the gastronomic scene has been changing and there is now a much wider range of quality restaurant options.
The Cuban government, in the desperate years after the Soviet Union pulled its support, sanctioned the ownership of small restaurants called paladares. At first situated in the kitchens and living rooms of private homes, these humble eateries, limited to a few tables, provided simple Criollo — traditional Cuban — food. The scarcity of all but the simplest ingredients, and a strict policy that forbade offering seafood, kept them from competing with larger, government-owned establishments.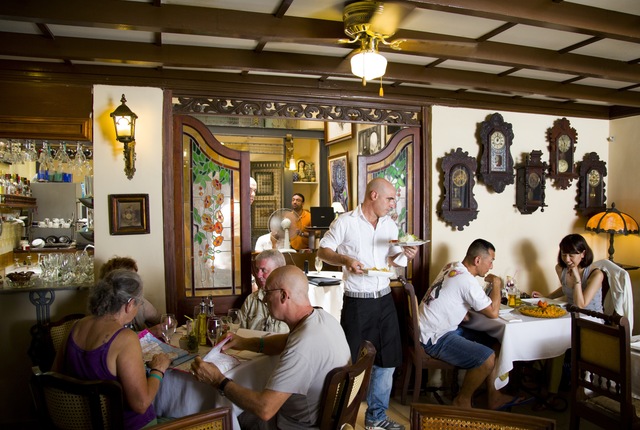 The ropa vieja at Doña Eutimia is widely considered the best in Havana. / afar.com
Then, in 2012, the state relaxed the rules and a new level of sophisticated paladares began to open. Several elegant venues for creative cooking are challenging the island's reputation for culinary mediocrity.
While a wide range of ingredients -- from duck and lamb to Asian vegetables -- are available, chefs face a daily uphill battle trying to keep stock of the most basic foodstuffs, such as salt and butter. And staff is often less than expertly trained.

La Guardia, atop a tenement building in Havana, was featured in the film "Fresa y Chocolate." / consensusregistration.com
One of the first restaurants to aim high was La Guarida, in the apartment building where the film "Fresa y Chocolate" ("Strawberry and Chocolate") was filmed.
Several dining rooms filled with kitschy knickknacks and movie memorabilia are constantly full of locals and foreigners. The menu, which includes a small wine list, strives for international creativity. If not a top-notch kitchen, La Guarida opened the doors to wider possibilities.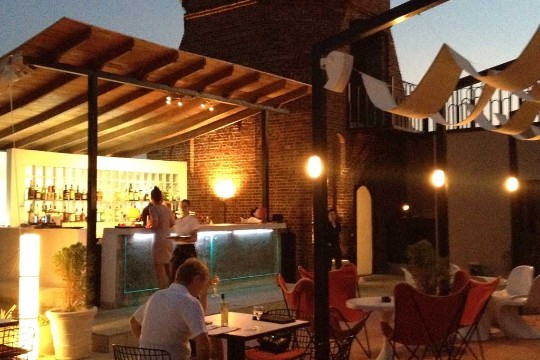 El Concinero offers Caribbean cuisine with Spanish touches on the roof of an old factory. / www.elmundo.es
El Cocinero is elegantly set outdoors on the roof of an extinct cooking oil factory, which also houses a complex of galleries and boutiques. The menu is Caribbean with Spanish touches. The ambience is worth putting up with less than memorable cooking.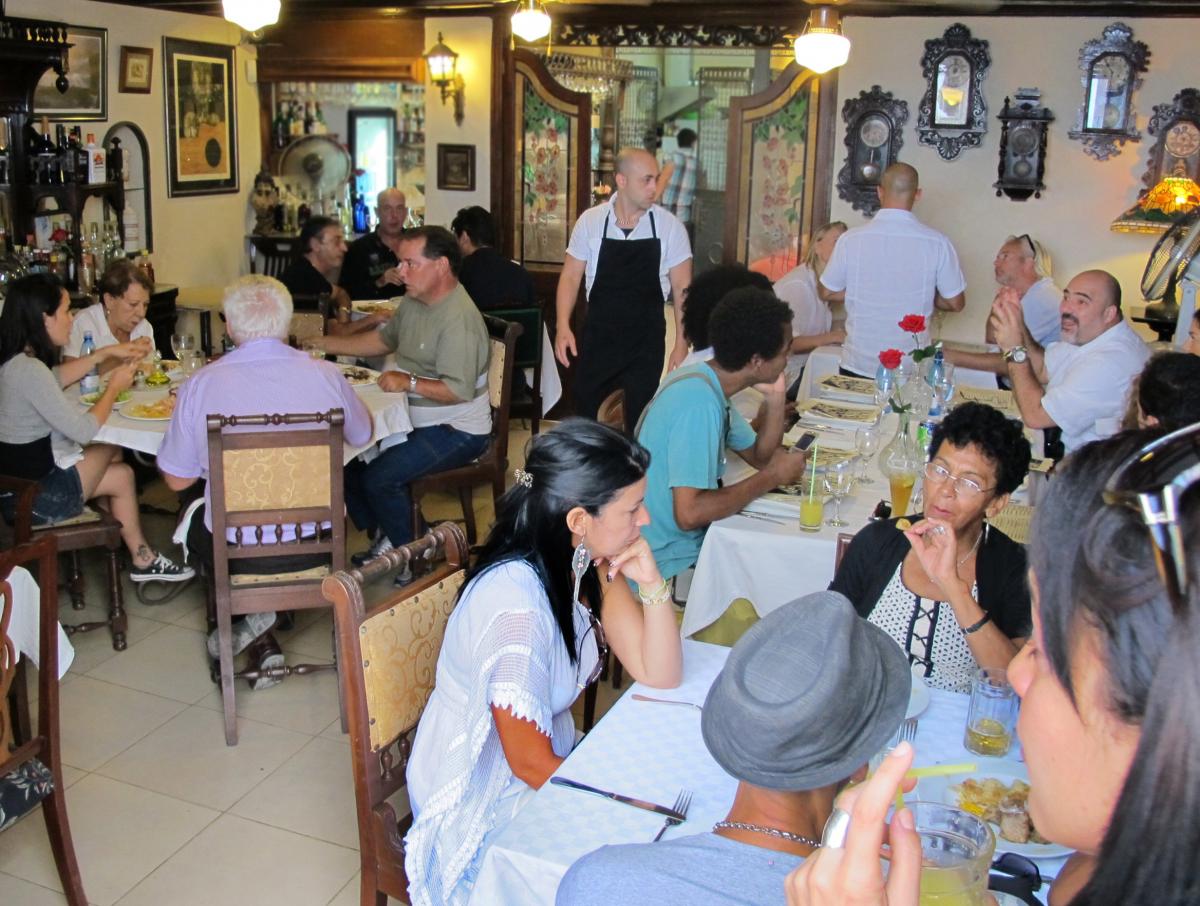 Locals and visitors pack Dona Eutimia, which specializes in traditional criollo cuisine. / Nicholas Gillman
Doña Eutimia specializes in artfully prepared criollo – traditional – dishes, and it is the best place to sample such classics as ropa vieja and stuffed plantains. The homey eatery, reminiscent of an Italian trattoria, is in the middle of restored Habana Vieja. It is as popular with locals as it is with visitors.
Reservations are always necessary.

Arroz con pollo is not on the menu at Mama Ines, but fans know they can call and order it in advance. / Nicholas Gillman
Mamá Inés, a small, charming restaurant down an alleyway of Old Havana, is run by veteran chef Erasmo. Tomas Erasmo Hernandez, the former chef of Fidel Castro, prepares a memorable arroz con pollo. It's not on the menu, so order it in advance.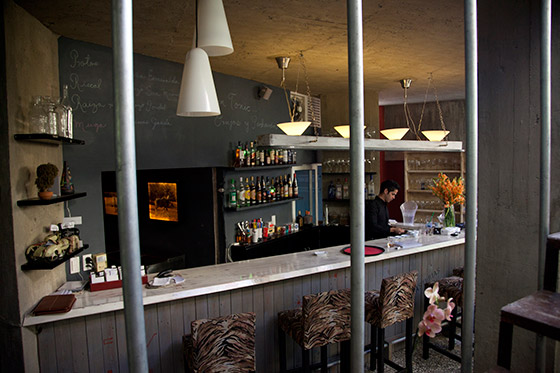 Casa Pilar prepares seafood in the Spanish tapas style. / Nicholas Gillman
Casa Pilar is an elegant, modernist open-air restaurant featuring a shady terrace in the home of the eponymous owner, a transplanted Spaniard. Seafood is expertly prepared here, on the small plate Spanish tapas model.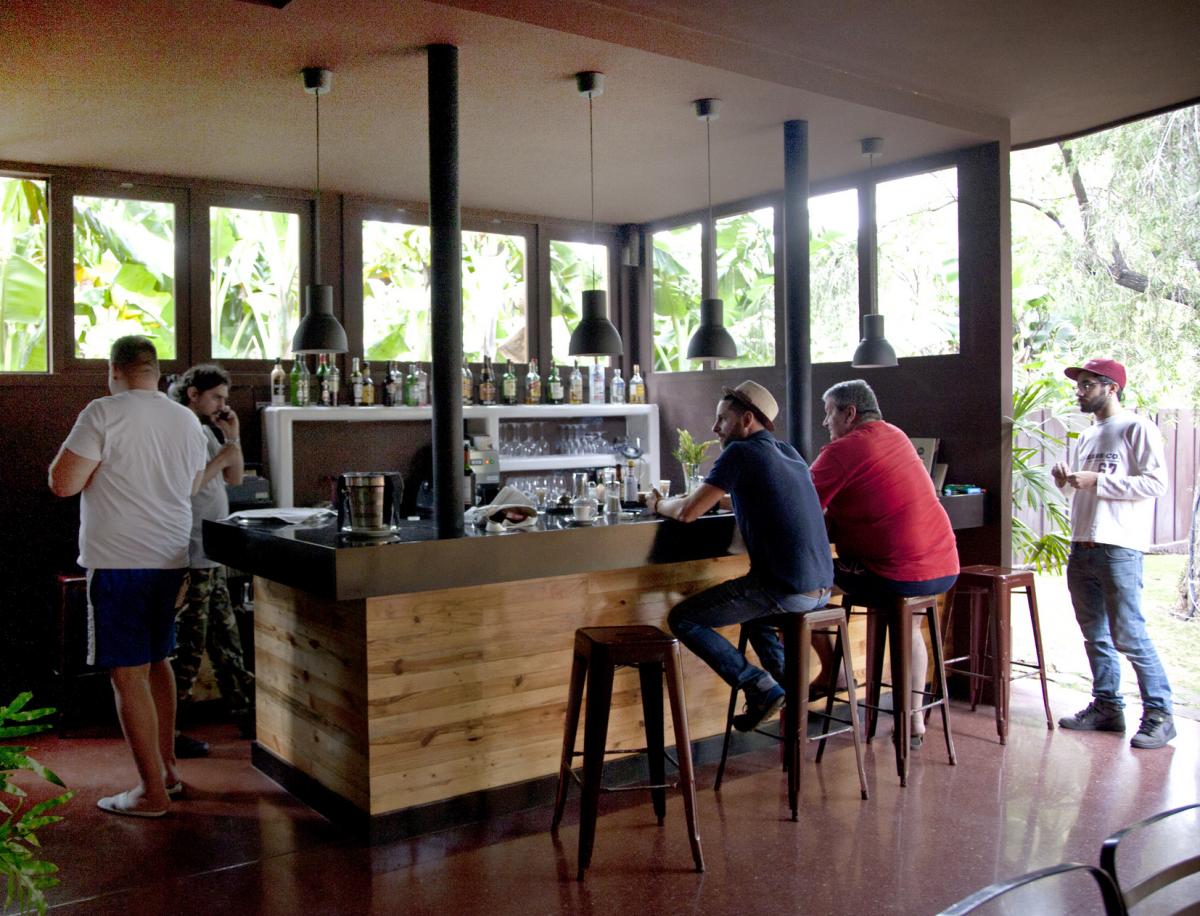 Otramanera interprets Catalan cuisines with a Caribbean touch. / Nicholas Gillman
In August 2014, Otramanera was inaugurated, arguably presenting Havana's best cuisine to date. Set in a sleek 1950's ranch-style house, its chef trained in Cataluña. Dishes are creative interpretations of Catalan cuisine with a Caribbean touch, such as romescada, a fish stew or grilled octopus.
Meet the author