Seasonal Dining in Perth



Diners flock to Harvest Espresso in Perth to dig into this seasonal dish of grilled octopus, smoked chorizo, two poached eggs and hummus. / Courtesy of queenofbadtiming.com
Culinary creations change with the calendar
As the fading of one season passes us by, the emergence of new produce and menus has Perth diners falling over themselves in anticipation of new culinary experiences.
Seasonal dining is a trend that shows no sign of slowing down, with foodies embracing this manner of showcasing meals that highlight ingredients grown locally only at certain times of the year. The chefs of Western Australia's culinary scene have welcomed this change in diner's expectations, with many restaurants and cafes releasing seasonally changing menus. It's an ingenious way of inspiring loyalty, eliciting desire to return and trying new dishes each season, while educating those frequenting the spots to create a better understanding of the food they eat.
Western Australia is a state isolated from the rest of the country; a place which produces some highly coveted ingredients. Think plump, sweet Rottnest Island scallops. Beautiful, fresh Fremantle octopus. Tender, juicy Amelia Park lamb. And, of course, two seasonal ingredients we're particularly proud of – our Pemberton finger limes and our Manjimup truffles.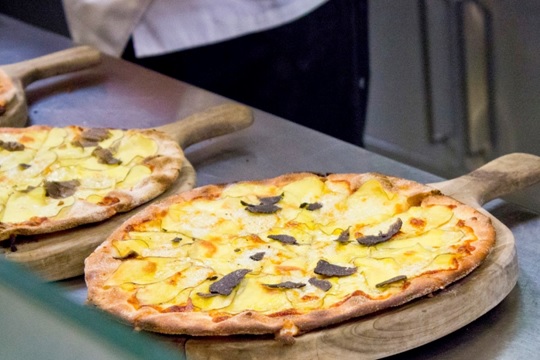 Courtesy of queenofbadtiming.com
The heady aroma of truffle oil fills the air as these crisp pizzas are removed from the restaurant's pizza oven. The scent is mouth-watering, the paper-thin slices of potato sitting atop melted Taleggio cheese. The best part, fresh Manjimup black truffles are shaved generously on top – showcasing this prestigious ingredient in a simplistic but exquisite form. Fresh from the farm in its June season to the table, these pizzas bring some luxury into an every day dish.

Courtesy of queenofbadtiming.com
There's nothing quite like fresh asparagus. That glorious deep green colour, the slight bite to the texture and the sweet flavor it contains. At Lot Twenty, they welcome the asparagus season, using the produce in a simple dish with potato foam, yuzu and kaffir lime dust. It might sound fancy, but the venue is a funky little bar with a great outdoor dining area and plenty of natural lighting streaming through the windows.

Courtesy of queenofbadtiming.com
Eating mushrooms can be just as satisfying as meat when they're done right. And these ones definitely are. Perfectly cooked, retaining some firmness and bite to the texture, they sit atop a creamy tarragon sauce with spring-time pea shoots and croutons and are topped with two glossy slow-cooked eggs. The wide array of mushrooms used showcases their gorgeously diverse ingredient and highlights the different varieties grown locally.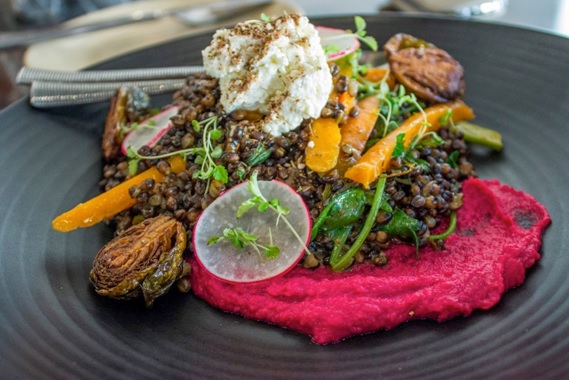 Courtesy of queenofbadtiming.com
With Brussels sprouts and beetroot in season during spring, they can often be found on menus all over. But not very often do you see them together. Bivouac's inventive Mediterranean dish is a generous pile of flavorsome black barley, caramelized charred Brussels sprouts, baby asparagus, baby carrots, za'atar labneh and a vibrant smear of beetroot hummus. It packs punchy flavors and complex, contrasting textures. A dish I definitely will remember for years to come.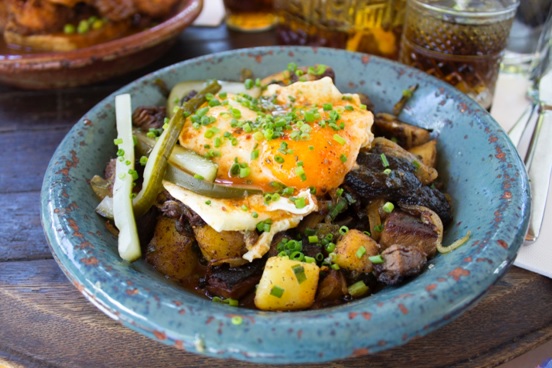 Courtesy of queenofbadtiming.com
Potato season seems to be perfectly timed as the cooler months roll around. The Old Crow's smoked beef brisket dish is a carnivore's dream with a generous piling of tender meat, crisp little potato cubes, sweet caramelized onions, gooey fried egg and tart pickles. It's comfort food that warms your belly from the inside out.

Courtesy of queenofbadtiming.com
Get ready to feel "hot, hot, hot" with chilli in season during summer. One dish that really knocks everyone away with their clever use of this ingredient comes from Mary's. They pair it with house-made squid ink tagliatelle and fresh, golden seared scallops. But the chilli is made with a twist – fermented and offering bags of flavor in each bite. It elevates the entire dish and makes it utterly memorable.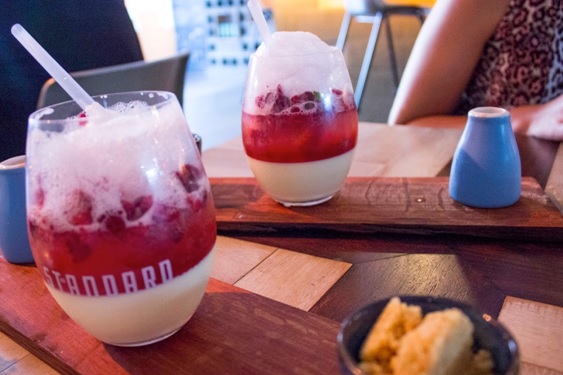 Courtesy of queenofbadtiming.com
Strawberries in Perth means Christmas for many West Aussies. Their emergence in markets and stores signifies summer's arrival and some pretty stellar desserts around town. Newcomer The Standard has brought some childish fun with their smooth vanilla panna cotta, which is topped with a jug of strawberry coulis, fresh and freeze-dried berries and herbs and is filled with charged house-made lemonade. It is part drink, part dessert and all delicious.
Kristy Kinzett is the Food Expert for Perth and the author of Queen of Bad Timing.
Recommended features by ExtremeFoodies
Meet the author