The Best Philly Cheese Steaks
While Philadelphia has been the breeding ground for such culinary riches as scrapple, the soft pretzel, "wooder" ice (water ice), Tastykakes and Peanut Chews, no fast feast defines the city quite like the cheese steak.
It's a simple sandwich of thinly-sliced roast beef and cheese - most often with sautéed onions - that represents Philadelphia's blue-collar, humble culture with every delicious bite. The cheap and unpretentious every-man sandwich has been imitated all over the world, but rarely replicated.
In a classic cheese steak, melted cheese binds just enough sharpness and fat to bring out the beefy, well-browned flavors of the just-chopped meat -- all piled in a fresh, crusty bun. / Courtesy of 22ndandphilly.com
The true origin of the cheesesteak is up for debate. The most widely believed story is that struggling 1930s hot dog vendors Pat and Harry Olivieri created the first cheese steak on a whim out of chopped beef and grilled onions (no cheese yet) on an Italian long roll, and let a regular taxi-driving customer try it.
The customer told all his friends and the next thing the Olivieris knew, they had created a fleet of cheese steak-crazed taxi drivers — and eventually won the hearts and stomachs of all of Philadelphia. Pat claims provolone cheese was first added in 1948. The famed Cheez Whiz wasn't used until the early 1950's.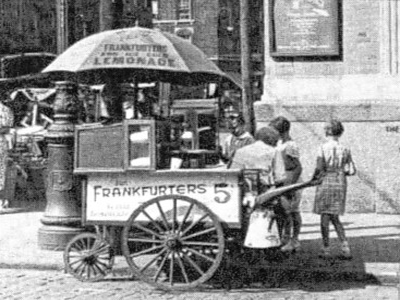 Hot dog stands were a typical sight in 1930s Philadelphia.
In a classic cheese steak, melted cheese binds just enough sharpness and fat to bring out the beefy, well-browned flavors of the just-chopped meat -- all shoved into a fresh, crusty bun.
The cheesesteak resonated with industrial, post-World War I America, experts say, not just because it tasted great, but because eating meat (and steak in particular) represented prosperity and the American dream. In particular, it hit home with the large Italian immigrant population in Philadelphia who had left a poor and weakened Italy behind. They had a similar feeling about fellow classic spaghetti and meatballs.
Cheese steaks quickly gained popularity among Italian Philadelphia's Italian immigrants. / Courtesy of everydayculture.com
John's Roast Pork
There is a never-ending debate over the best cheese steak in Philadelphia, especially because many locals would argue the most popular, tourist-attracting shops, Pat's and Geno's, aren't necessarily the best. With 12 oz. of meat cooked fresh for each order, plenty of cheese and a perfect, slightly chewy, locally baked long roll (a critical component), John's Roast Pork is considered by many to serve the best cheese steak within the Philadelphia city limits … not to ignore John's namesake pork sandwich, also one of the best in town.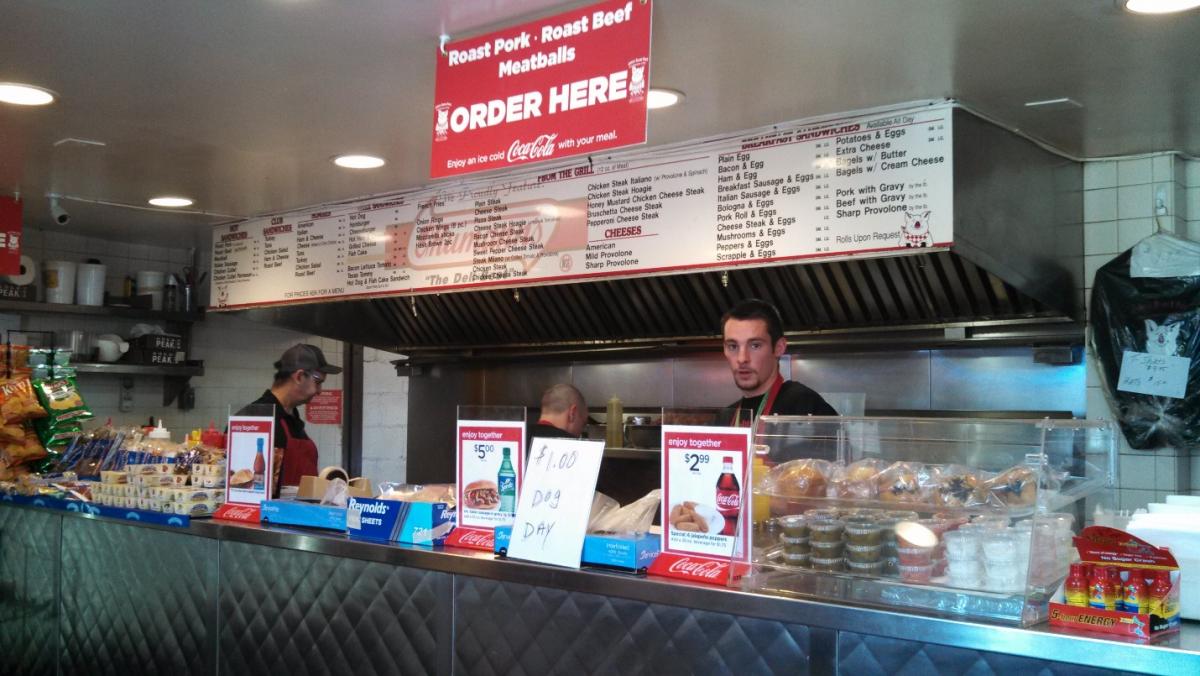 Many Philadelphians believe John's Roast Pork serves the best cheese steak in the city. / Courtesy of 22ndandphilly.com
Ray's Pizzeria & Steak
The amount of meat stuffed into a Ray's cheesesteak is what sets it apart and makes it the Chief Chowzters from Philadelphia's favorite, as nothing is more disappointing than your roll not being filled with enough meat (which happens more often than you think). Ray's is about 45 minutes northwest of Philadelphia in Lansdale, PA, but worth a stop if you're in that area. Order with sauce and onions - the sweetness of the red sauce is a perfect complement to American cheese, and the healthy dose of onions are cut thick instead of chopped thin.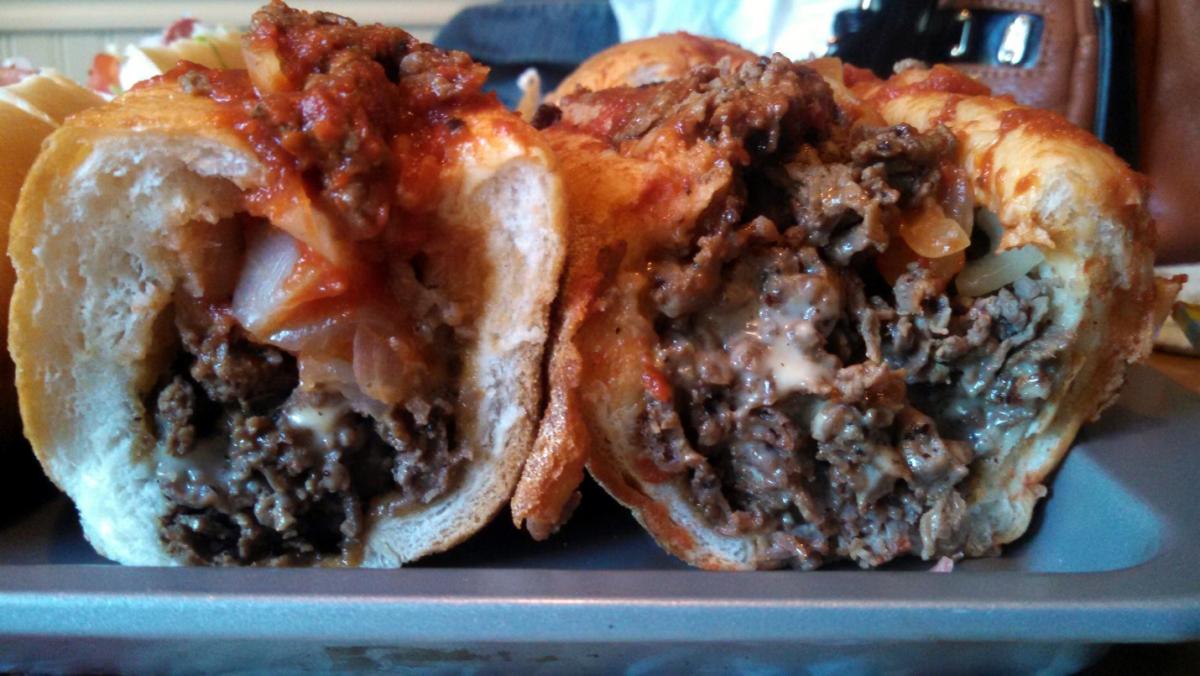 Cheese steaks are stuffed with meat at Ray's Pizzeria & Steaks. Order it with sweet red sauce. / Courtesy of 22ndandphilly.com
Pat's and Geno's
Pat and Harry Olivieri's steak sandwiches became so popular among cabbies in South Philadelphia that Pat opened up his own restaurant, which still operates today as Pat's King of Steaks. Across the street since 1966 is Geno's Steaks.
America's fiercest late-night cheesesteak rivalry for decades, the Pat's/Geno's duel has become a metaphor for great contests nationwide. Their giant neon signs are synonymous with Philadelphia tourism, attracting visitors over the world and late-night locals. Know exactly what you want before getting to the order window. The standard order at Pat's is simply a "Whiz Wit," a.k.a. a cheesesteak with Cheez Whiz and grilled onions.

Pat's and Geno's have waged a late-night cheesesteak rivalry for decades. / Courtesy of vyturelis.com
Jim's Steaks on South
Jim's Steaks at 4th and South streets is often considered the third contender in Philly's cheese steak trifecta, though it is a little easier to get to from Center City. With a line wrapped around the corner, Jim's sells up to 2,000 cheese steaks on a good day, going through 160,000 pounds of top-of-the-round Black Angus per year, owner Ken Silver told the Philadelphia Business Journal in 2014. In case you couldn't tell, Philadelphia eats a lot of cheesesteaks!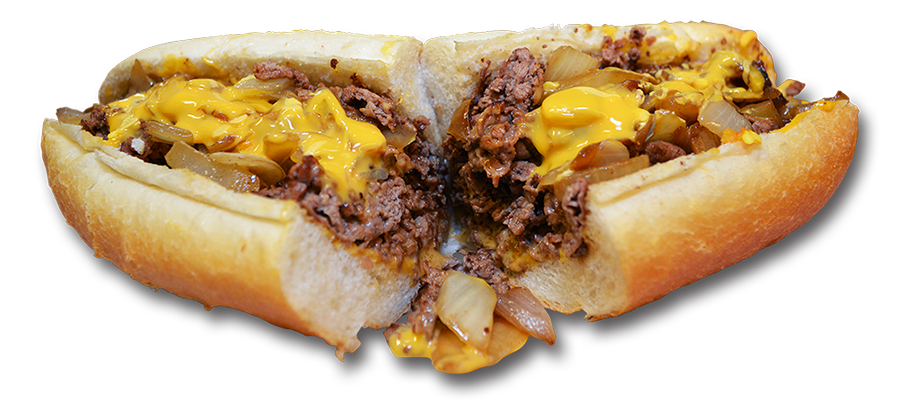 Fans wrap around the block for a bite of the cheese steak at Jim's Steaks on South. / Courtesy of Jim's Steaks on South
Joe's Steaks & Soda Shop
Formerly known as Chink's, many Philadelphians will go to their grave suggesting no "best of" list is complete without Joe's at the top. Smaller than a row house with old-school counter seating, Joe's is a true neighborhood sandwich shop, open in the Wissinoming section of Philly since 1949.
Joe's Steaks & Soda Shop has served the classic cheese steak since 1949. / Courtesy of phillyhotlist.com
Dalessandro's Steaks
Located in the Roxborough section of Philadelphia, Dalessandro's has been a favorite of locals since opening in 1960 and become a go-to recommendation for those looking for a lesser-known cheesesteak shop. Dalessandro's is known for piling on finely-chopped meat on a fresh Amoroso roll.
Dalessandro's piles finely-chopped meat on a fresh Amoroso roll. / Courtesy of seriouseats.com
The cheesesteak has evolved with the times and is just as much a part of Philadelphia's new, innovative food culture as its history. Found everywhere from ball games to weddings, and from greasy old metal food trucks to high-end restaurant menus, today we see cheesesteak eggrolls, cheesesteak-stuffed pretzels, chicken cheesesteaks, cheesesteak calzones, a full crop of vegetarian and vegan "cheesesteak" sandwiches and even high-end cheesesteaks.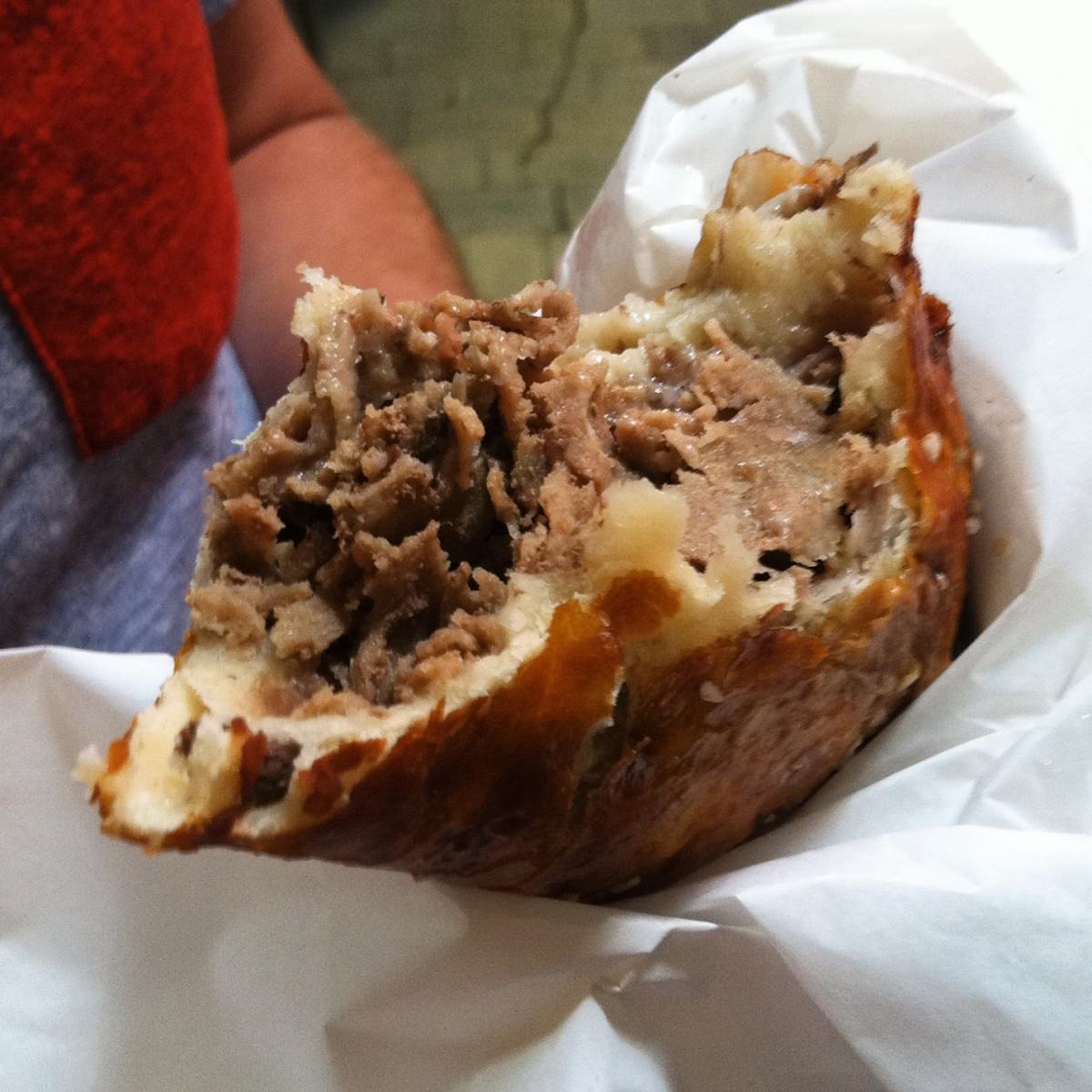 Cheese steak-stuffed pretzels are just one of many variations of the classic sandwich. / Courtesy of 22ndandphilly.com
Among some of the best "other" ways to eat a cheesesteak are the cheesesteak-stuffed pretzel from Miller's Twist in Reading Terminal Market (2011 Chowzter Tastiest Fast Feast Award finalist), the cheese steak spring rolls at Davio's Northern Italian Steakhouse, and -- if you're really ready to splurge -- the $100 cheese steak at Barclay Prime. Pre-ordering required, it's made with Kobe beef, shaved truffles, lobster tail, triple cream Taleggio cheese, caramelized onions and heirloom tomatoes on a homemade brioche bun, and thankfully comes with a small bottle of champagne.
Check out these awesome Cheesesteaks
Recommended features by ExtremeFoodies
Meet the author