The World's Tastiest Curry
By ExtremeFoodies on May 11th, 2015
The ExtremeFoodies Global Award winners 2015 have been announced. Fragrant and full of flavor, it's easy to see why curry's popularity has spread around the globe like hot, spicy wildfire. We give to you the cream of the curried crop.
A show stopping spicy dish with roasted chicken with fresh spices and herbs cooked in rich tomato and curry-based sauce, cooked and served hot in the same metal pot it is prepared in with rice or warm Naan. Adil's is credited with inventing this dish which is the pride of Birmingham's Balti triangle.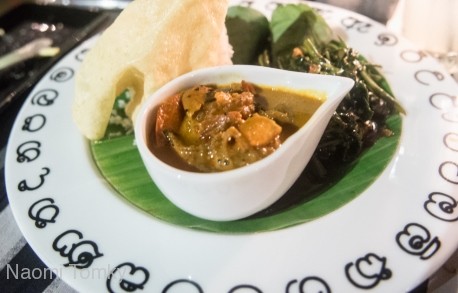 Photo: Naomi Tomky
Sri Lankan-style curries are simple — a chunk or two of protein afloat in a sea of pepper-laced broth—and much thinner than what you'll see at most Indian restaurants. Chicken, fish, beef, shrimp and crab curries are common anchors of a meal. Traditional versions with native black peppercorn are less common than they were before the European introduction of the red pepper. Find an excellent version of shrimp curry at the Gallery Café at Paradise Road in Colombo.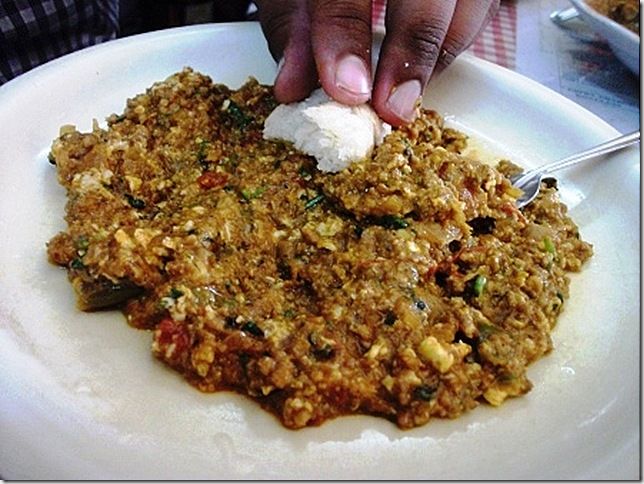 Photo: finelychopped.net
A quintessential Mumbai dish of minced meat served with local bread. No two restaurants serve the same version. The Kheema Ghotala at Cafe Military is sheer culinary wizardry.
Photo: Samy's Curry Singapore
Run don't walk to try this cornerstone Singaporean dish adapted from India. The experience starts with fresh cut banana leafs laid out as placemats which imparts a fresh light flavour to the white rice just before ladling the incredible bubbling curry onto the heap on your mat. As the bowl cooks in front of you, the fish becomes even tenderer and falls off the fish head with the sweet delicate meat providing a counterpoint for the pungent curry. Unmissable.
Photo: foodsaketokyo.files.wordpress.com
One of the most popular shops with the fishmongers of Tsukiji Market may be Nakaei. A generous portion of rice is topped with curry. Ask for karakuchi for the spicy curry or amakuchi for the non-spicy. The pork curry is stewed for six hours and is a very warming dish. You can also ask for a half-and-half if you would like to try the curry with the beef stew.
Photo: followmefoodie.com
It's critically acclaimed as one of the finest and best Indian restaurants in the world. If you're looking for a fine dining Indian restaurant then look no further.The line up at Vij's is one of the most notorious in Vancouver and it has maintained this line up for years, so don't be surprised if you have to wait at least 2+ hours before being seated.
Photo: createandcovet.com
Rasika is a favorite restaurant in DC. You'll find Chef Vikram Sunderam's spin on Indian cuisine. It is simply wonderful: food, service, ambiance.
See the rest of the award winners here.
Recommended features by ExtremeFoodies