The Essential Guide to Latin America's Best Restaurants
By ExtremeFoodies on September 9th, 2015

Contents
Latin American cooking, from Texas to Tierra del Fuego, Havana to Acapulco is, by its very nature, fusion cuisine. The Spanish, Portuguese, Dutch, French, even Chinese and Japanese, all left their mark on the many indigenous cultures that comprise North, South, Central America and the Caribbean and that we now call Latin America. Out of this centuries-long amalgamation of culinary traditions was born the Latin Kitchen.
But it has always been from the humble homes of ordinary cooks that the vast lexicon of recipes has been culled. The difference between street food and fine dining was more a matter of presentation than of cooking concepts.
Since the turn of the millennium a culinary trend has emerged from the kitch­ens of a new generation of chefs, led by internationally recognized Enrique Olvera in Mexico and Gastón Acurio in Peru. These masters utilize techniques developed in Spain by Ferrán Adriá and Juan Mari Arzak, while working with traditional recipes and ingredients in their native countries. In keeping with current world trends, chefs highlight local, seasonal and sustainable ingredients. As a result, small producers of everything from prize-winning wines, craft beers, artisan olive oils, European-style cheeses, organic produce and meats have emerged.
Before the 1990's, upscale dining in most of Latin America was limited to old-fashioned French and Spanish establishments. Mexican, Peruvian or Venezuelan food was thought to belong in the home, market or on the street. Then established chefs and restaurant owners began experimenting with the idea of updating and modernizing their food. Often it was simply a matter of presentation and context.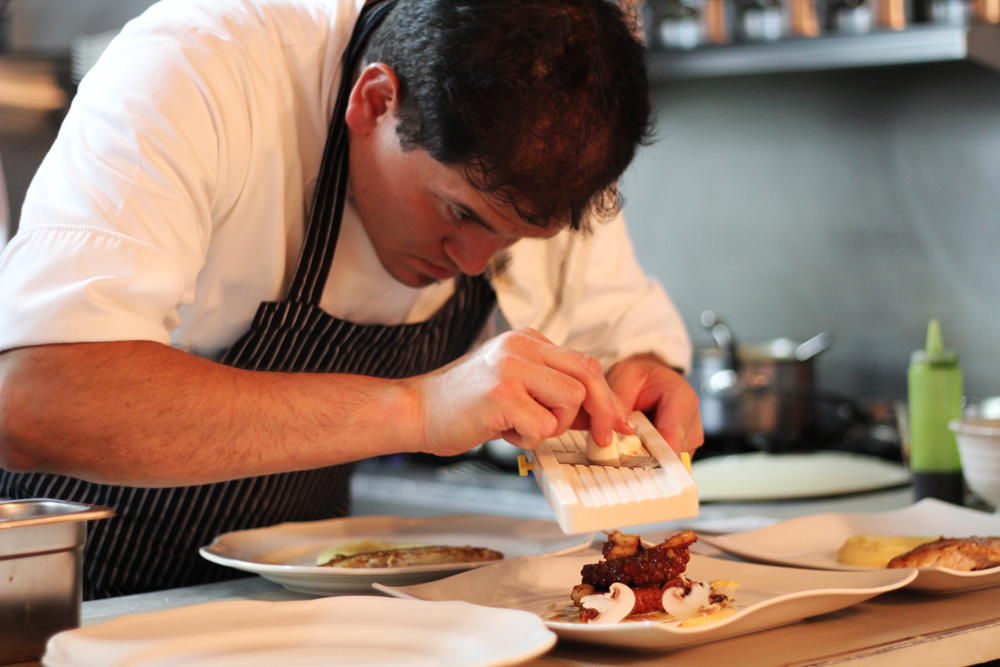 Image courtesy of maximobistrot.com.mx
Enrique Olvera opened his now-renowned Pujol as a venue for Mediterranean cooking to little fanfare, soon changing the concept to something more innovative. After studying abroad and working in New York, he found a discouragingly stagnant scene back home and decided to remedy the situation. He wanted to present Mexican cookery using different techniques and novel ideas. He turned tradition on its head, deconstructing classic recipes and reinventing them.
In Lima, Acurio did the same. His first venue, Astrid y Gastón, offered highly refined versions of such classic Peruvian dishes as anticuchos, cuy (guinea pig) and myriad ceviches. He soon followed by opening La Mar, an upscale cebichería, as well as a casual café in Lima's ailing downtown. His Mistura food festival, founded in 2008, became a celebrated must-go gastronomic event and put Peru on the map as a foodie destination. Other young chefs followed. Virgilio Martínez, now No. 1 on San Pellegrino's 50 Best Latin American list, heads Central, a laboratory for gastronomic research. And Nikkei, Peru's Japanese/indigenous fusion cuisine, is explored at chef Mitsuharu Tsumora's Maido.
In other countries, local traditions are being celebrated. Colombia's Leonor Espinosa utilizes exotic vegetables, herbs and fruits from the Amazon never before seen in a fine-dining establishment. Mocotó's Rodrigo Oliveira elevates Brazilian cooking to new heights. Even Havana, Cuba, is catching up. Its Otramanera has become a worthy destination on the previously impoverished island.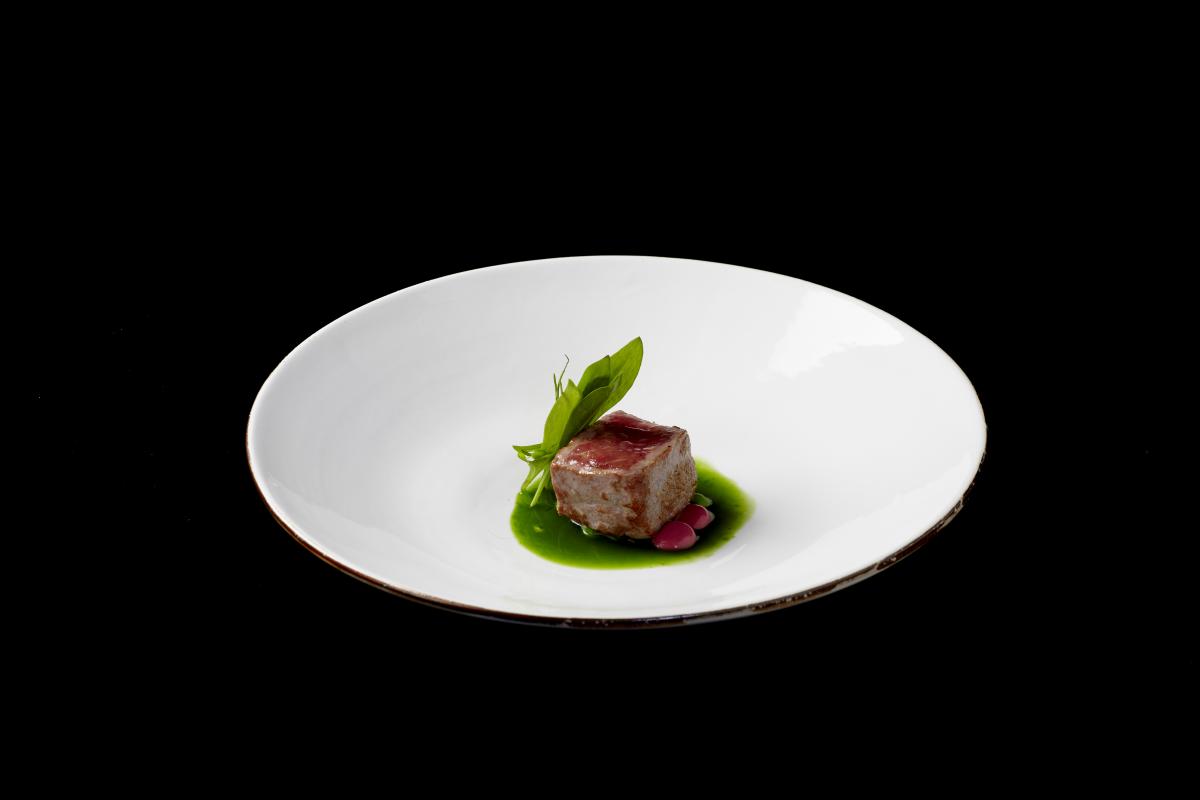 Leo / Image courtesy of leococinaycava.com
Gastón Acurio speaks of the new wave in Peru and also addresses the contemporary global scene when he says, "The most important thing about the present is the amazing liberty we have as chefs to express ourselves. Nowadays, more restaurants want to be different – they need to add more than just great ingredients and recipes – they need to be great experiences too. This pushes us to do really amazing conceptual things, so it is a good time to be cooking."
This guide is a labor of love from ExtremeFoodies's Latin American experts, who selected the top restaurants in each of the countries they represent. It's a culinary voyage to some of the world's most exciting and innovative restaurants. As we say in Latin America, buen provecho!
Mocotó of São Paulo was selected as the Best Restaurant in Latin America by ExtremeFoodies and the award was presented on 22 September 2015 in Mexico during the ExtremeFoodies Latin American Awards. Mocotó was nominated by our São Paulo food expert Raphael Corrêa.
With the look and spirit of a small, unpretentious lunch place, Mocotó surprises its clientele with a feast of colors, flavors, textures and smells of traditional northeastern Brazilian food, all prepared with exquisite taste and presented in an impeccable form. Main chef and co-owner Rodrigo Oliveira has transformed his father's small shop in a multi-awarded place where people stand in line for hours to try some of the best food Brazil has to offer. A favorite is the torresmo, a pork belly strip marinated in salted water for six hours, then dried for another six hours before being served with chips and beer. It's a little bit far from the center of the city, but it's one of the best place in the world.
Buenos Aires

Don Julio / Image courtesy of therealargentina.com
This traditional parrilla exemplifies the Argentine asado (barbecue) experience: heaps of delectable grilled meats cooked to perfection and endless bottles of local wines. Don Julio uses almost every part of the cow – quality handpicked grass-fed Aberdeen Angus and Hereford cattle, which graze in the Buenos Aires countryside on smaller family farms. Pablo Rivero, the young owner of Don Julio, says it's crucial to order house specialties like fried beef empanada, goat cheese provoleta, crispy sweet breads, rump steak (bife de cuadril), and, the most famous of all, skirt steak (entraña). Grill god Pepe Sotelo mans the parrilla, making sure each cut bursts with flavor. Like at many steakhouses in Argentina, the beef is only seasoned with salt, and served with two house condiments: chimichurri and salsa criolla. Hot tip: Don't forget to sign your wine bottle with a personal message before it is placed on the wall to decorate the restaurant.
Mendoza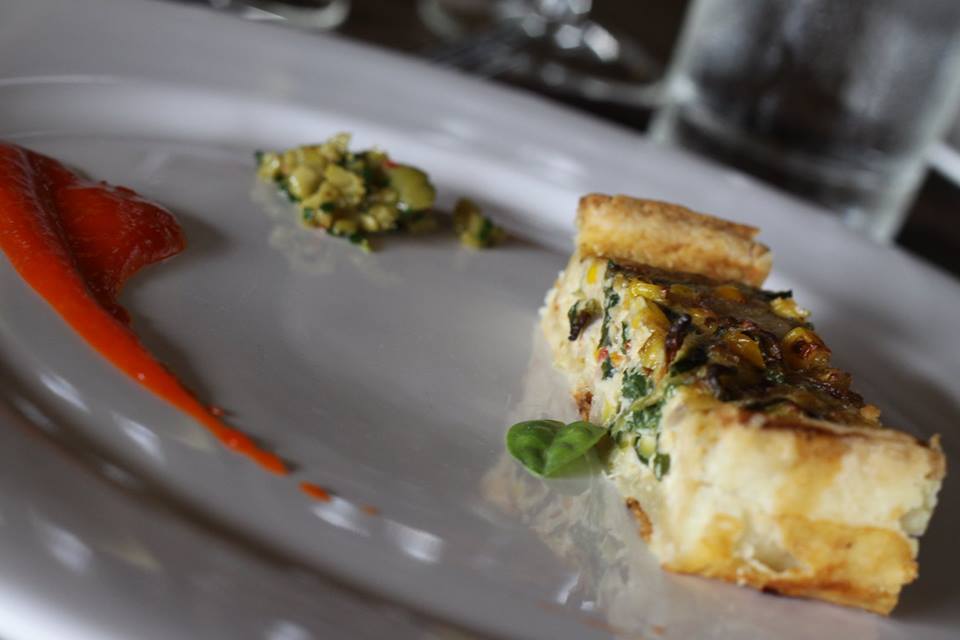 Siete Cocinas / Image courtesy of infogourmet.infonews.com
Led by Buenos Aires transplant Pablo Del Río, Siete Cocinas threw open its doors in downtown Mendoza in 2009. Step into the old mansion that has kept many of its original features and whose open kitchen presents offerings just as it says in the tin: Seven cuisines from around Argentina. Del Río takes you on a culinary journey of his homeland to regions such as northwest Argentina, Andean states, Patagonia and Pampa, as well as Litoral and the Argentine Sea. One standout dish is the clay oven-roasted chivo (kid), a perfect representation of the Cuyo region where Mendoza is located, thanks to the way the main ingredient is cooked. Utterly tender on the inside and perfectly crispy on the outside, thanks to chef Pablo's patient cooking method, this boneless piece of chivo is a meal worth savoring.
La Paz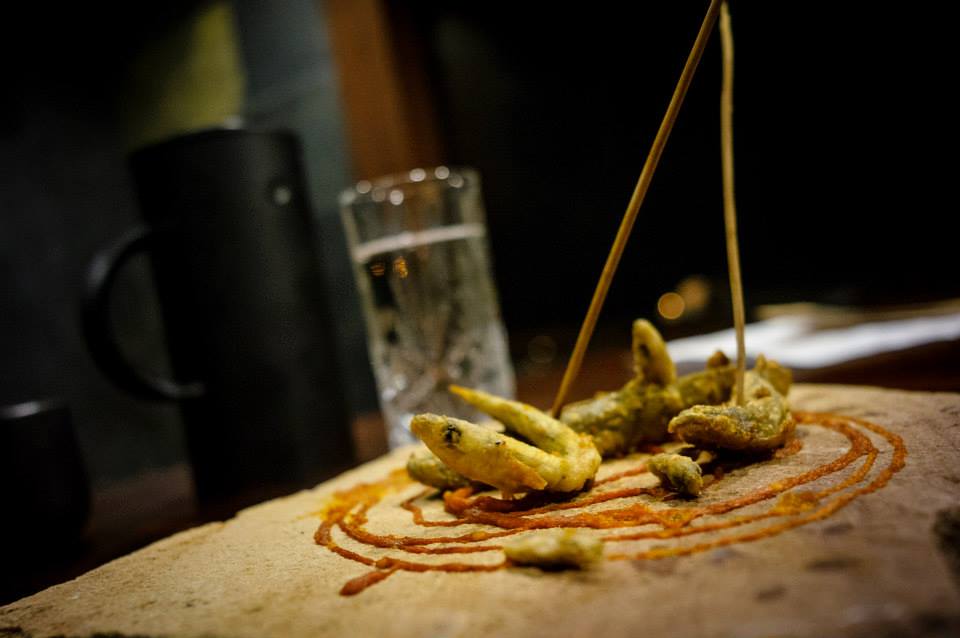 Gustu / Image courtesy of Gustu
Calmly creating a revolution from the Zona Sur district of La Paz, Gustu is much more than a restaurant, or perhaps, is exactly what a restaurant should be. To the casual visitor, it is a beautiful space, with a modern style comfortably meeting the bright and historied Bolivian culture. It is the chance to dip into the incredible range of products Bolivia has to offer, from regions as diverse as the Amazon, the Andes, the high altitude winelands in the south and the lush central region. Even the great Salar de Uyuni is sourced for, well, salt. Everything on the menu is locally sourced and showcases the excellence of Bolivian raw resources as well as refined products like coffee, wine and craft beer. In the kitchen, and the main creative source for the beautifully and intelligently presented food, is Kamilla Seidler. But every other staff member -- bar, floor or kitchen (excluding the beverage director) -- are young, local students, graduates of the Gustu training school. Gustu is one of various projects of the Melting Pot Foundation founded by Claus Meyer on the ideal of promoting Bolivian gastronomy and creating the skills to drive a new industry around the world of gastronomy.
Rio de Janerio

Cafe do Alto / Image courtesy of EatRio.net
Café do Alto lies in the heart of the bohemian Santa Teresa neighborhood and specializes in dishes from Northeastern Brazil. The cuisine is a fascinating blend of Portuguese, indigenous and African influences and Café do Alto presents dozens of perfectly prepared classic dishes that every visitor to Rio should try. Abará is a dish brought to Brazil by slaves taken from West Africa in the 18th and 19th centuries – a version of this dish is still sold on the streets of Nigeria and Ghana. These mini tamales are made from a steamed puree of black-eyed peas, spiced with fragrant dendê (palm oil) and neatly wrapped in banana leaves. Open the little packages and combine the contents with the delicious side orders of vatapá (a rich and complex dip made from coconut milk, cashews, cilantro and dried shrimp) and a zingy Brazilian vinaigrette.
São Paulo
Santiago

Boragó / Image courtesy of borago.cl
Boragó's focus emphasizes the connection between nature and cuisine, using natural Chilean techniques to create a varied and seasonal menu that showcases a wide variety of ingredients, from the woods of Patagonia to the peaks of the Andes. Head chef Rodolfo Guzman works magic with native ingredients, exploring and revitalizing historic techniques and recipes. Food meets theatre via presentation that draws heavily from nature, using wooden branches, rocks and sheets of slate. With two tasting menus that showcase the finest produce the country has to offer, Boragó offers a ground-breaking dining experience for those seeking creative, attentive cooking that stays true to its Chilean roots.
Bogotá

Leo / Image courtesy of leococinaycava.com
Achiote, bija, onoto, arazá, guatila, piacuil. Just listening to that list of ingredients will tell you there is something unique at Leo. The dishes at this restaurant also have unusual names, including oreja de perro (dog's ear) and posta negra (black leg). Some of the ingredients will take you on a memorable trip through the country. Don't miss your chance to eat Colombian ants from the department of Santander, or snails from mangrove swamps along the coast. Leonor Espinosa, the Colombian celebrity chef who is the creative mind behind the menu, invents gourmet dishes that focus on local and regional ingredients - many of which you won't find in any other restaurant. Eating here is a culinary and cultural journey not to be missed. With contemporary regional cooking in elegant surroundings, it's not surprising that Leo just got on Latin America's Best Restaurants List at number 49.
Cartagena

Carmen / Image courtesy of Andy Lucas
Tucked away in the charming colonial mansion that is now the Hotel Boutique Anandá, Carmen is a refreshing break from the bustle of the walled city, and the Asian decór brings a feeling of cool calmness. Upstairs, the view of the sunset over the city from the hotel is spectacular for drinks before heading to the restaurant. Contemporary international food is served in this restaurant with just 20 seats. Asian inspired dishes are executed with local ingredients; choose from salads, ceviches, fish and seafood creations, or traditional Colombian and Spanish dishes. The pargo platero takes a simple Cartagena staple (fried fish) to new heights: the snapper comes with chimichurri, a typical Colombian sauce, and a host of other surprising and delightful flavors that cross international borders. Or, take time to try the unforgettable five- or seven-course tasting menu that includes wine pairings.
Medellin

El Cielo / Image courtesy of El Cielo
Chef Juan Manuel Barrientos has been impressing diners in Medellin and Bogota for years with his surprising version of sensory meals that combine neuroscience and food, mixing in Colombian ingredients and techniques. The tasting menu takes you through Barrientos' unique view of food that challenges you to apply all your senses to your dining experience. The twenty course tasting menu moves you through a world of flavors, textures, and pleasures for your taste buds as well as your eyes and even your ears (some of the courses smoke, crackle and do other unexpected things). It's not surprising that El Cielo made it to number 46 on the World's Best Restaurants List for Latin America in 2014. Now he's taken his creativity to Miami with a new restaurant, but there's nothing like coming to where it all started – right here in the posh El Poblado neighborhood of Medellin.
Havana

Otramanera / Image courtesy of otramaneralahabana.com
Otramanera, inaugurated in August 2014, arguably presents Havana's best cooking to date. The project was realized by a Cuban-Spanish couple, Amy Torralbas and Álvaro Diez Fernandez, who returned from Spain where Diez had worked as sommelier at El Bullí to refashion Torralbas' family paladar into something more sophisticated. The restaurant, in tony Miramar, is set in a 1950's ranch-style house. Décor is minimalist, accented by contemporary art. Dishes, prepared by chef Dayron Ávila, are based in Catalan traditions with a Caribbean touch. Fresh sardine fillets are dressed in a fruity papaya salsa augmented by a cilantro puree and crowned with edible flowers. Romescada is a fish stew bathed in romesco sauce, tomato thickened with almonds. Ávila enjoys the challenge of presenting a newer sophisticated cuisine, but faces the difficult task of sourcing ingredients that vary wildly in availability. "One day I'll find beautiful lobsters but no butter. We've even run out of salt!" he laments.
Acapulco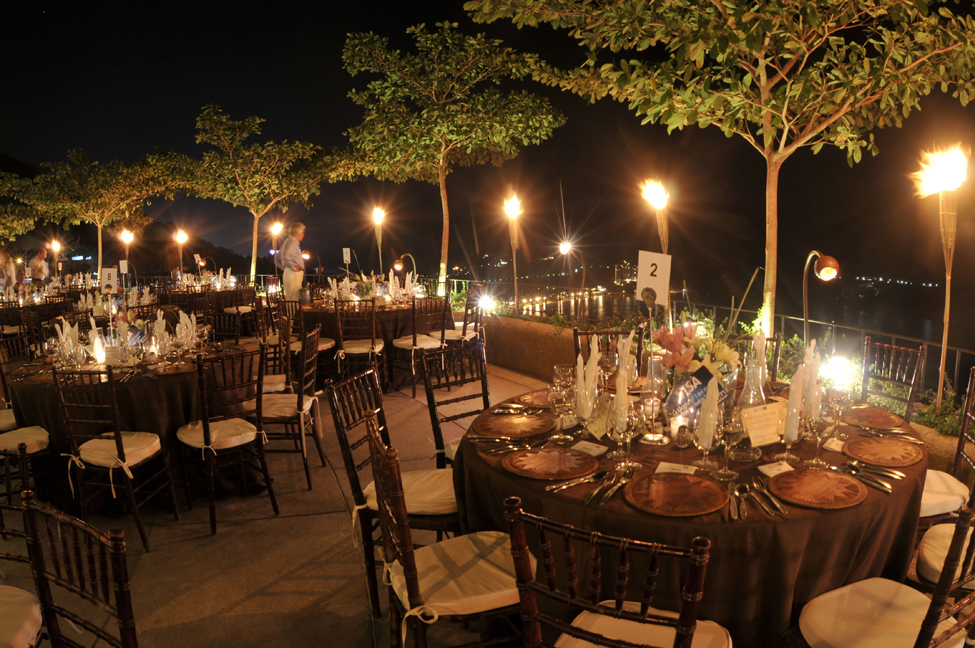 Zibu / Image courtesy of zibu.com.mx
Zibu is one of the few restaurants in town to offer elevated, creative cooking. Set outdoors facing the pretty Puerto Marqués bay, the dinner-only venue is imbued with tropical romance. The kitchen is in the capable hands of chef Eduardo Wichtendahl, who grew up in the city; his mother, Susana Palazuelos, is a well-known chef as well. The menu fuses Thai with Mexican traditions, recalling Acapulco's history as the port connecting the Americas to Asia. The spice trade was particularly important to the development of Mexican gastronomy. The chef also takes advantage of the bounty harvested from local waters. A perfect example is the camarones sol y sombra, showcasing plump shrimp bathed in mango ginger salsa spiked smoky chipotle chilies or pescado fusión, a filet of snapper bathed in a tomato cilantro and chile sauce and wrapped in banana leaves. Tom yam is the classic spicy Thai soup made with coconut milk. Prices are not for the budget conscious, but the experience is unique and memorable.
Guadalajara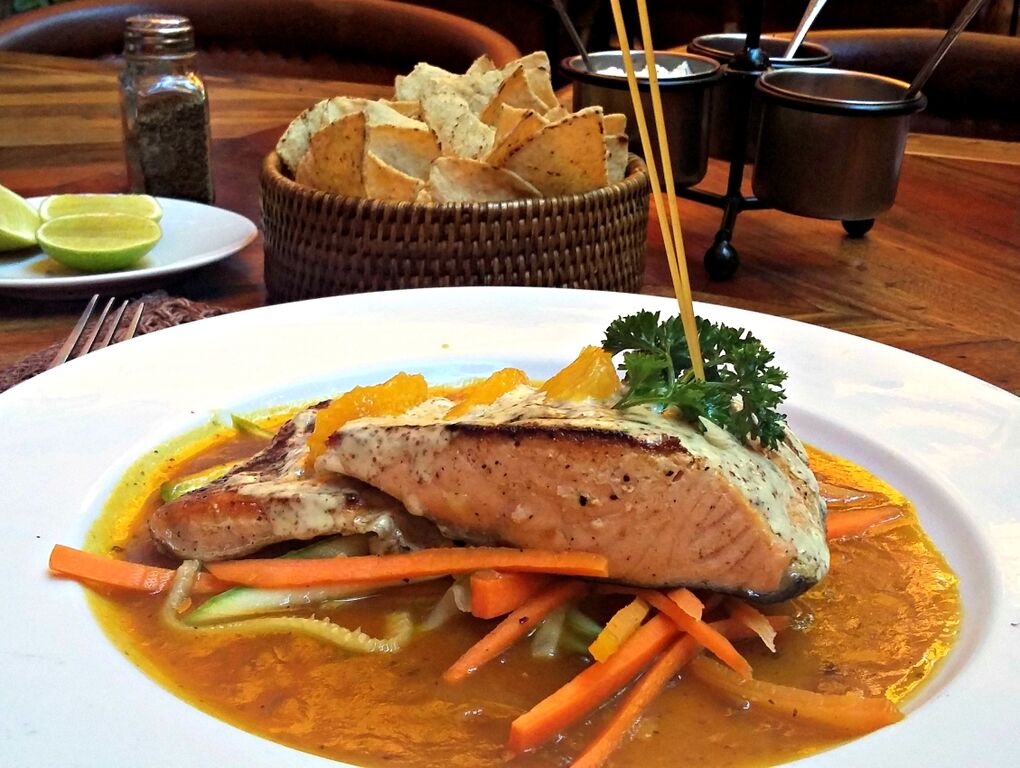 Restaurante Casa Luna / Image courtesy of Good Food in Mexico City
Tlaquepaque, near Guadalajara, is a place full of traditional handicraft and art galleries as well as excellent cuisine. The magic of Casa Luna goes beyond food. The restaurant is inside Origins, the art gallery of Mexican designer David Luna. The best thing you can do is arrive before dark: you will see it transform before your eyes. The specialty is contemporary Mexican food. Recommended are flor de calabaza - squash blossoms - stuffed with cheese; or tuna tartare with avocado. Please ask the waiter for the daily special or options off the menu. The cocktails are not only exotic but their presentation is original. A standout dessert is the Carajillo (Licor 43 and espresso). DIning under the stars at Casa Luna is a beautiful experience.
Mexico City
Máximo Bistrot Local opened its doors at the beginning of 2012, and quickly became the hottest restaurant in Mexico City. It's an unpretentious European-style bistro in the chic Colonia Roma neighborhood. Chef and owner Eduardo "Lalo" García worked under Enrique Olvera of Pujol, the esteemed local palace of experimental gastronomy, and also toiled in Manhattan's star-strewn Le Bernardín where seafood reigns. He likes rustic French and Italian cooking, but his feet are firmly planted on native ground. He often includes typical Mexican ingredients such as chilies, hot and mild, cuitlacoche, the rich corn fungus or country herbs like epazote in his dishes. García represents the new generation of Mexican cooks who, while well aware of what's going on in Spain, California and New York, have come back home, incorporating contemporary concepts into their native cuisine, toying with tradition without losing respect for it. Reservations are necessary well in advance.
Oaxaca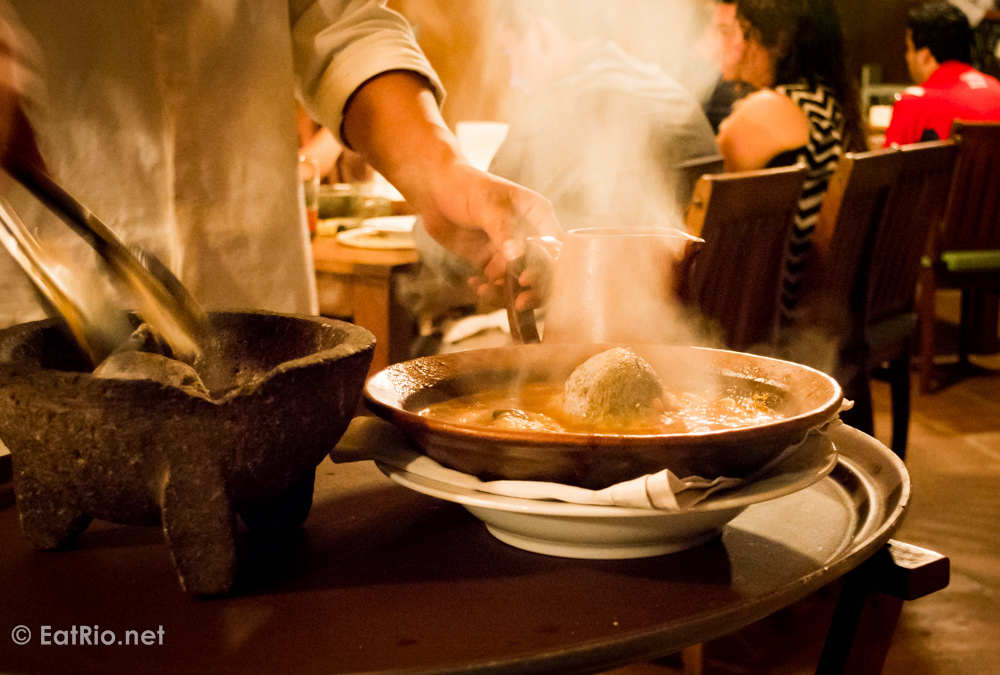 Casa Oaxaca El Restaurante / Image courtesy of EatRio.net
The majority of Oaxaca's culinary highpoints are located in casual, hole-in-the-wall restaurants and dimly lit covered markets. Casa Oaxaca El Restaurante, however, sits at the other end of the spectrum. In a beautiful, two-storey colonial building with whitewashed walls and bold splashes of colour, this restaurant features a clean, modern design and a stunning triangular roof terrace. Chef Alejandro Ruiz presents traditional Oaxacan dishes in a simple, modern style while maintaining the authentic essence of the originals. Fresh, seasonal ingredients are sourced from local markets, allowing the chef to alter the menu according to what looks best on any given day. Expect dishes with fresh, punchy flavors that never overwhelm or overstep the mark. The standout dish is surely the Caldo de Piedra – a piece of pure restaurant theater: An earthenware bowl arrives at the table, lined with raw fish, raw shrimp and a selection of fresh chilis and other vegetables. A jug of rich seafood broth is poured into the bowl and, finally, red hot stones are carefully added to the bowl. The resulting hiss of steam as the hot stones gently cook the seafood and vegetables will have other diners craning their necks enviously. To top things off, the service is impeccable, with the friendly staff happy to describe (in perfect English) the dishes and explain their significance in traditional Oaxacan cuisine.
Tijuana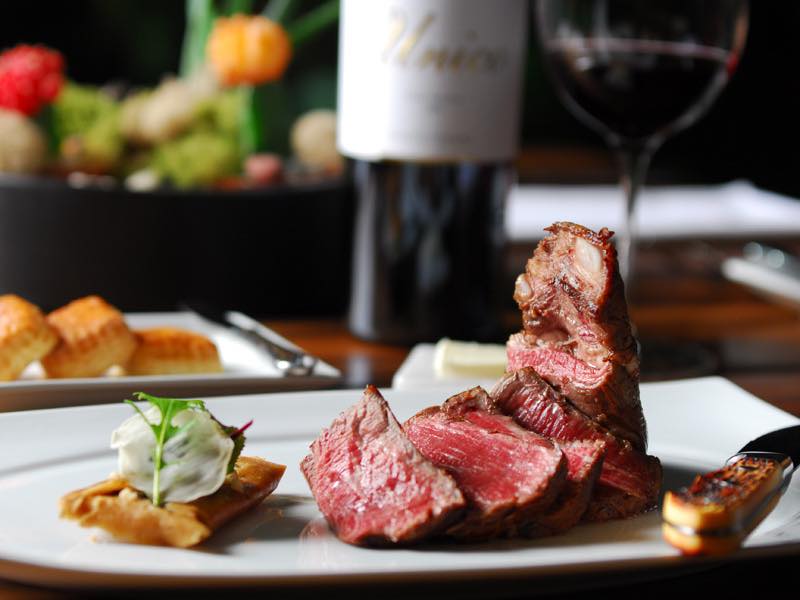 Mision 19 / Image courtesy of mision19.com
Trans-border chef Javier Plascencia's Mision 19 became the epicenter of the resurgence of Baja California cuisine when it opened in 2011. The restaurant's eclectic menu was one of the first to fall under the label of "Baja Med" – the creation of Mediterranean cuisine using regional ingredients. The tuna tartar is served in a spicy base of Serrano chilies with chicken chicarron - a fusion of thoughtful Eastern presentation and south-of-the-border flavor. In addition to chef Plascencia's kinetic, elegant multi-course tasting menu, the kitchen also prepares heartier fare such as braised lamb shank and slow-cooked beef short ribs. Mision 19 is perched near the top of the modern, eco-friendly Via Corporativo building, affording a panoramic view of bustling Tijuana, below. The adjacent Bar 20 is a great spot to enjoy a cocktail with friends after dinner.
Valle de Guadalupe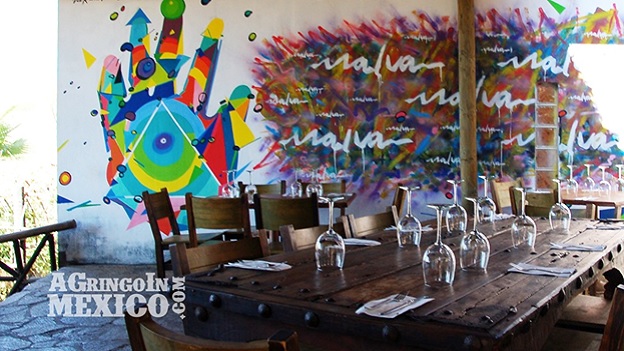 Chef Roberto Alcocer was born in Mexico City and raised in Ensenada. He studied in France and Spain, then returned to the port city in 2013 to open Malva Cocina de Baja California. In a palapa-shaded kitchen, chef Alcocer and his staff prepare Baja California cuisine using local ingredients — largely produce from the restaurant's garden, and sheep, goats and poultry raised on its ranch. Nestled on the Mina Penélope vineyard in the shade of an oasis of trees, Malva's casual environment belies a menu featuring refined and artistically plated dishes. Octopus rubbed with chili de arbol is grilled and poised atop grits surrounded by swirls of chili sauces and a white crema of buttered popcorn. A salad of roasted, pickled and puréed carrots with greens, beets and onion ash is beautifully arranged along a plate's edge. The restaurant's location atop a hill provides great views of Baja's wine country.
Nicaragua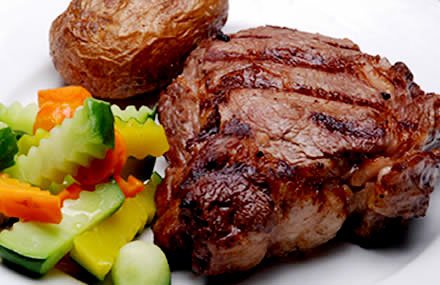 Don Cándido / Image courtesy of Don Cándido
Nicaragua is a country known for its meat. And in the heart of downtown Managua you will find the best steakhouse in the country: Don Cándido.The picaña and solomillo cuts are favorites with their superb intense charcoal flavor that melts in your mouth and a thick caramelized crust finished by delicate sea salt. They are usually served with grilled vegetables that would convert any picky eater into a veggie lover instantly. Also try the guirila a specialty from Chinandega, this corn tortilla has a little bit of a sweeter taste. Don Cándido looks after each of the restaurant's dishes and provides very personalized service. An expert in the beef industry, he constantly plays with new techniques to develop dishes that often become off-the-menu items sought after by his regulars.
Panama City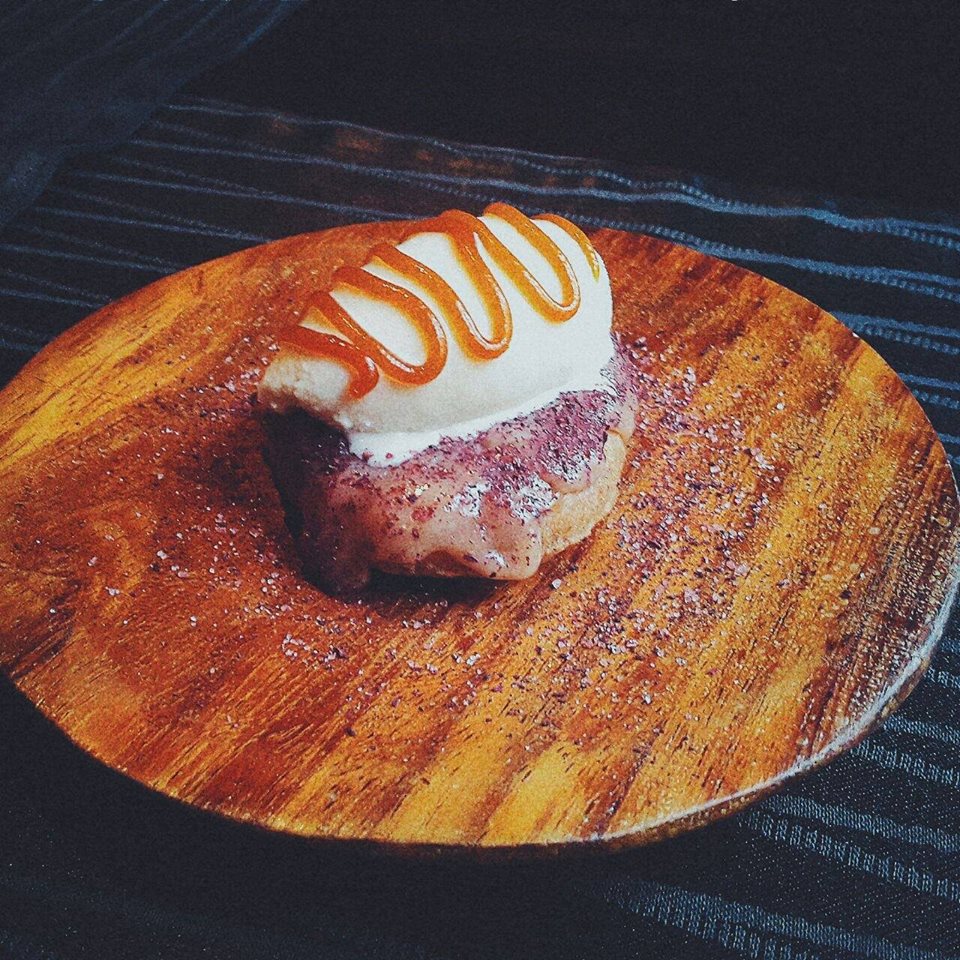 Donde Jose / Image courtesy of Donde José
José Carles is a Le Cordon Bleu-trained chef who worked with some of the most renowned chefs in Sydney, Australia, before returning to his native Panama. Donde José is nestled in the heart of Casco Viejo in Panama City, a 16-seat restaurant that only serves dinner five times a week and is the hardest reservation to get in town. Creative and adventurous, José has set out to showcase the native ingredients of Panama and present them in theme-based menus that change every three months. The restaurant offers a tasting menu with a wine, beer and cocktail pairing option. All the dishes are prepared with local ingredients, ranging from rare-to-find snails to uncommon vegetables and modern versions of traditional foods. If you can, take a seat at the bar, where José will personally prepare and explain all the dishes for you.
Lima

Maido / Image courtesy of pickupthefork.com
Nikkei cuisine is the natural fusion of Peruvian and Japanese food in Peru and it has been evolving within the country for the last 50 years. Pushing the concept onward is chef Mitsuharu Tsumara, whose ground-breaking Miraflores restaurant has shattered the idea of what a Peruvian restaurant can be. While you will find sushi and ceviche on the menu, do not expect a typical list of segregated Japanese and Peruvian dishes. Tsumara does not shy away from Peru's vast array of ingredients, from Andean guinea pigs that are served confit over chilled harusame noodles to underutilized fish like pejesapo, aka frogfish, which is fried and placed on a steamed bun. The elegant tasting menus, with pairings that take in both sake and pisco, have helped set Maido apart, earning it a spot on the World's 50 Best Restaurant list.
San Juan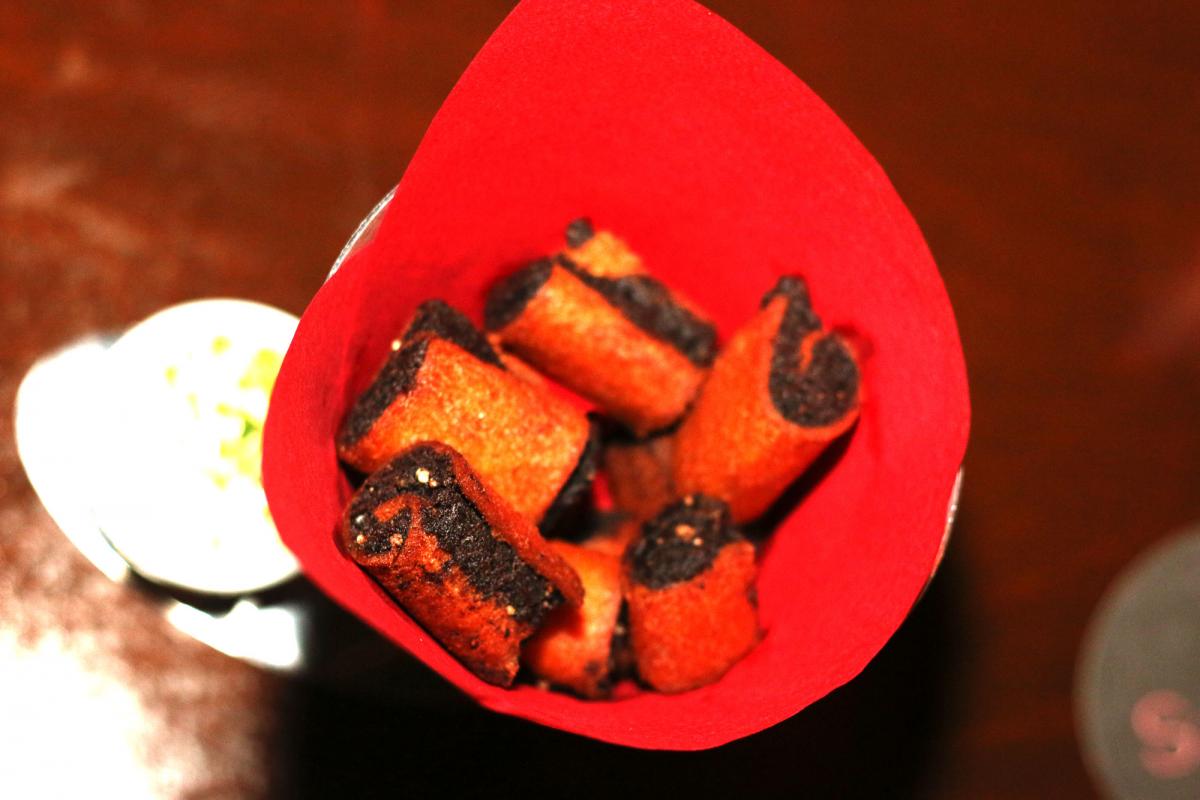 Santaella / Image courtesy of spoonfoodtours.com
Santaella is a tropical oasis set in the bustling Placita de Santurce. Marketplace by day, La Placita turns into a local's hangout by night. It's casual and rustic. On the corner of Calle Canals, the simple white façade is intriguing and perks your curiosity -- what's behind those closed doors? It's Santaella, the signature restaurant of Chef Jose Santaella. Modern light fixtures, an interior garden, exposed walls and a killer mixology bar welcome you. Jose, a native of Puerto Rico, trained with Eric Ripert, Ferran Adria and Gary Danko during his time abroad. Four years ago, he turned his successful catering business into one of the finest restaurants on the Island. From baby octopus and chickpea casserole to veal cheeks and his famous blood sausage rolls, Jose delivers both traditional and modern dishes, paying homage to his beloved Puerto Rico.
José Ignacio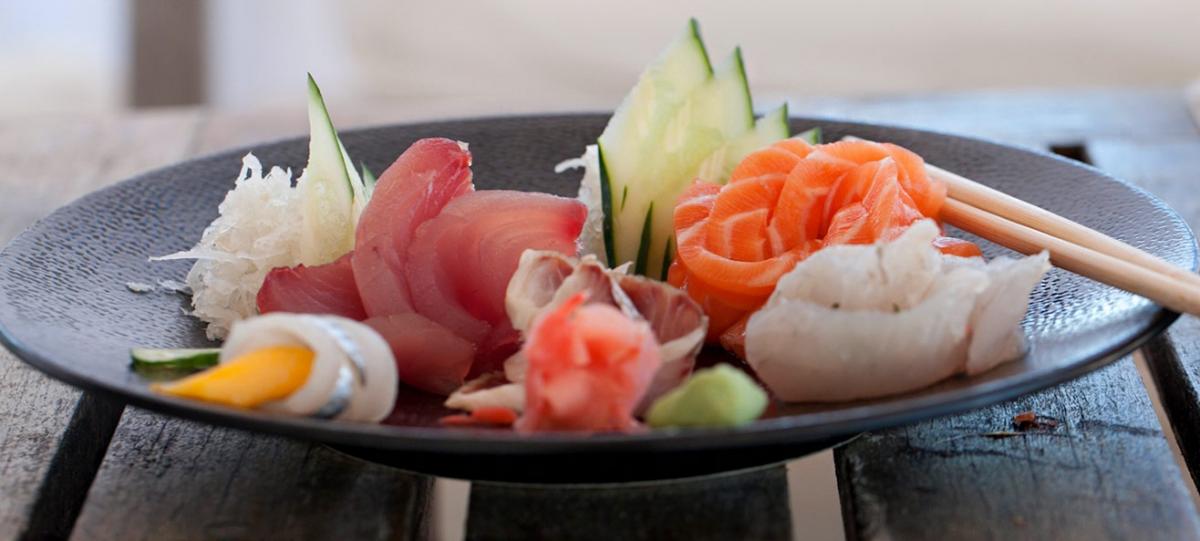 Parador La Huella / Image courtesy of paradorlahuella.com
This wooden house on Brava Beach overlooking the Atlantic Ocean in the little town of José Ignacio (100 miles east of the capital of Montevideo), is recognized as among the best restaurants in Uruguay. "La Huella" translates as "the footprint," and it definitely will leave an impression, from the salt-fresh smell of the ocean, to the silky sand under your feet and the scent of wood fire-grilled fresh fish waiting on the table. The dream house of three bohemian souls, Martín Pittaluga, Guzmán Artagaveytia and Gustavo Barbero, their beach restaurant became a summer must-visit as soon as it opened in 2002. Accompanied by great old classics played by former DJ and cook Pittaluga, La Huella is casual, relaxed and will have you up and dancing after a couple of the best caipirinhas in the country, ceviche made with local corvina and deep-fried silverside. The menu is executed with love and dedication by the kitchen team, head chef Alejandro Morales, his wife and pâtissiere Florencia Courrèges and chef Santiago Garat. Their simple food, served with a chic touch overlooking Uruguay's endless beaches is simply heaven.
Caracas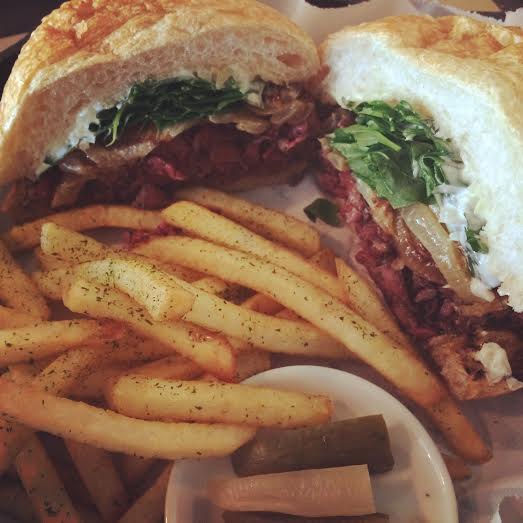 La Casa Bistró / Image courtesy of MillSabores
La Casa Bistro in Los Palos Grandes, a residential and commercial area full of nice restaurants and trendy cafes, has a unique concept: "Hecho en Casa." Almost everything you eat here is homemade. This is a bistro with a good interpretation of dishes that are usually eaten in Caracas. From his kitchen, Francisco Abenante produces an incredible variety of French breads, extraordinary butter and delicious cured meats. Some blocks away, the restaurant's roof garden provides unique vegetables and herbs. Favorites for breakfast are arepas with scrumptious fillings and cazuelitas. For lunch, the asado negro is slow-cooked with papelón sauce. You can find good sandwiches nearly everywhere in the city, but the one with brisket and lamb's lettuce at La Casa is a winner. Close your eyes and enjoy a surprisingly soft, slow-cooked meat rich in taste, layered with crisp lettuce, caramelized onions and BBQ sauce. It's the best Venezuelan food restaurant in Caracas.