Hungry Mans Guide
Tim Rutherford grew up in rural Kentucky, enjoying what would become known as "farm-to-table" practices long before the term became popular.
"I had hands-on food preparation as a small child. It became second nature. At 3, I recall cooking my own breakfast, standing on a chair at the stove using my grandmother's cast iron skillet -- which I still use."
A trip to New Orleans as a college student opened his eyes to new culinary experiences and set him on a path exploring food and wine.
"That, and the release of Calvin Trillin's 'Alice, Let's Eat,' showed me that food and the people who define food culture could be as exciting as any other topic," Tim says.
While earning degrees in journalism and folklore at Western Kentucky University, Tim focused his stories on traditional preparations and methods of growing, harvesting and preparing food.
After graduation, he spent more than three decades as a photojournalist and newsman. The last 20 of those years were in management, where he gained experience managing operations, personnel and finance.
As the news business began to sour in the early '90s, Tim called upon his food and hospitality experience to open a country inn in New Harmony, Ind.
The town of 800 residents is an "outdoor history museum," Tim says. "It was the site of two Utopian experiments from the early 1800s."
At his inn, fashioned after "an English home stay," Tim prepared a full Southern-style breakfast for guests and embraced heritage foods he incorporated into the inn's menus.
Seven years later, he moved to Georgia – where he discovered a new world of Lowcountry cuisine.
Over nearly two decades, Tim was the culinary voice of Savannah, shining light on chefs, restaurants and food industry personalities. He reviewed a restaurant a week for more than 10 years, worked as a food and beverage consultant, penned a weekly column on wine, taught cooking, and worked as a buyer for a boutique wine shop. He launched the Savannah site for extremefoodies.tv.
His stories about the people and places that make food and wine special have appeared in the "Savannah Morning News," "Savannah Magazine," "Food Network Magazine," "Delta Sky," "Evansville (IN) Courier-Press," "The Grape," "Connect Savannah," "WellFed," "Bluffton (SC) Sun" and more. He also has been featured on Martha Stewart Radio.
In early 2016, Tim and his wife, T.J., a psychotherapist, relocated to Asheville, N.C. The couple had vacationed here for more than a decade and dreamed of say they could call the Western North Carolina mountains home. Tim continues to publish a blog -- hungrymansguide.com -- that embraces culinary, drinks and lifestyle topics. His digital and social media clients include a large craft beer distributor, wine importers and a handful of small businesses in the Asheville area.
"Asheville has proven to be a challenging destination," Tim said in preparing the Asheville Essential Eats selections. "There is so much great food here and so many amazing food people. To build this initial list, I dined out several times a week, trying something new each time. In the end, I felt I was omitting several great restaurants -- but I have to start somewhere. I look forward to refining the list to break out destination dining choices and adding even more essential dishes that make Asheville's culinary scene so vibrant."

To contact Tim, email timrutherfordis@gmail.com.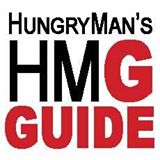 Regional food and beverage events, restaurant news, cooking, wines, beers and spirits. Travel destinations from the Carolinas to South Georgia; lifestyles.
Visit Website
Contributed Features