9 Essential eats in Medellin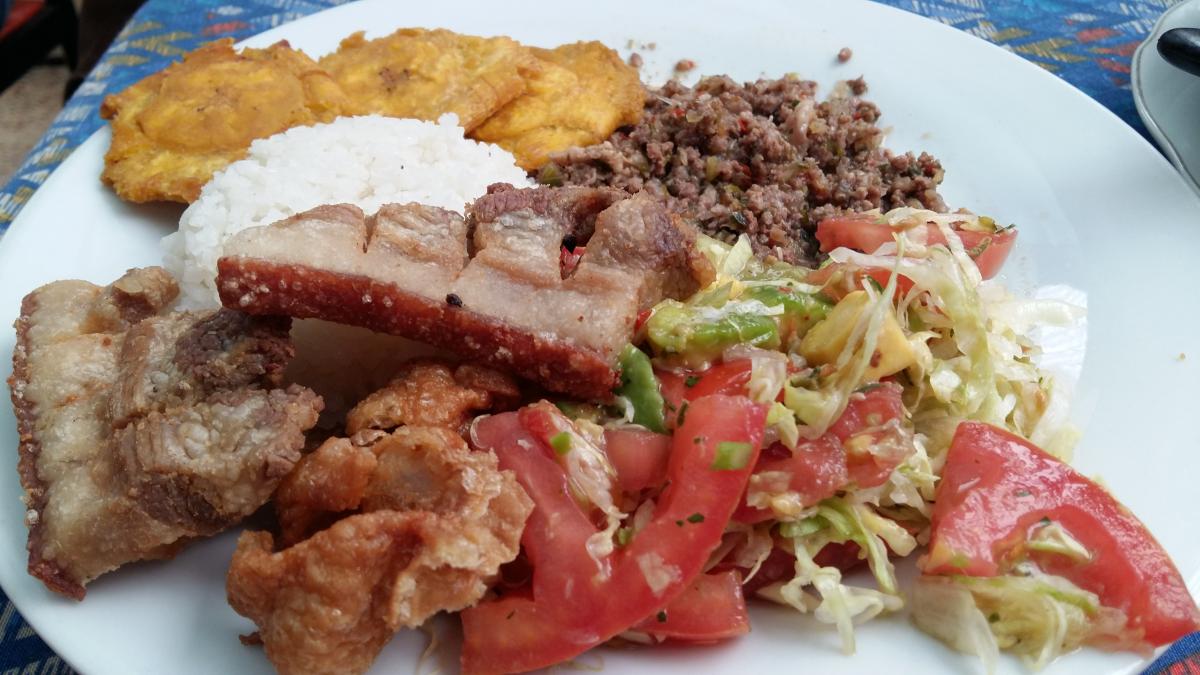 Medellin is perhaps best known for its transformation from a dangerous city dominated by drug cartels a few decades ago to the innovative, progressive metropolis it is today. One thing that has not changed, though, is its food. Born from hard-working farmers on coffee plantations, the food in this region, known as the paisa region, is hearty food for people working up a good appetite. Its cuisine is based on what you'll find on the farm: beans, beef, pork, corn and avocados.
Here are the places not to miss in Medellin, where the food is infused with its history and tradition.
The paisa region is home to one of the country's signature dishes: the bandeja paisa. Called a bandeja (tray) because all that food won't fit on a plate, this dish reflects a tour of the farm: red beans, ground beef, ripe plantains, chicharrón (fried pork rinds), chorizo sausage, rice, avocado, fried egg, arepa and salad. Feeling full yet?
As the name of the restaurant implies, Mondongo is the star of the show here. This tripe soup is a Sunday favorite for Colombians, and here is one of the best. Slow cooked vegetables and tripe become the thick soup that is a Latin American tradition. Made with the very Colombian hogao sauce and the addition of pork, this dish is a savory simmer of the tastes of the region. It's served with rice, avocado, arepa, cilantro, lemon and hot sauce, so don't worry about getting enough to eat.
Get to the roots of the bandeja paisa with this dish, the tipico montañero. This is how the bandeja paisa, the typical lunch that coffee farmers would eat, started out. It is now served as a variation of the bandeja paisa: with beef, two types of sausages, rice, arepa, fried egg, bean soup, ripe plantain, chicharrón, avocado, salad … The list seems to go on, but locals and visitors don't seem to tire of this very traditional paisa meal.
It sounds basic – black coffee, right? But in the heart of one of the country's largest coffee growing areas, Colombia is waking up to the rich heritage they have and is serving a better cup of coffee. At Pergamino, drinking a tinto (black coffee) becomes a unique experience. First, choose your beans – you'll get a full education about exactly what town and farm your coffee came from, who grew it and at what height above sea level, and the notes in the coffee: floral, fruity, sweet or chocolate. Then, choose how you want your tinto prepared (French press, Aeropress, syphon), and sweeten it as you wish: with organic honey, or the campesino way with panela, sugar cane in its rawest form.
Just outside of the city, this place is worth the trip. Its name is a play on words. Break it up "Que / are / para / enamorarte" and the meaning becomes clear: "What do I have to do to make you fall in love with me?" Featured in the Colombia episode of "No Reservations," you'll find all your favorites of traditional Colombian cuisine, and surely find a few new ones. The tamal de guapi is made with fish and seafood, cooked with coconut in lulo sauce, and all neatly wrapped in a green plantain leaf. Of course, there are plenty of temptations at this restaurant: the huesos de marrano Sutamarcheño is another one. This pork is prepared in a wood-fired oven and bathed in an aguardiente sauce.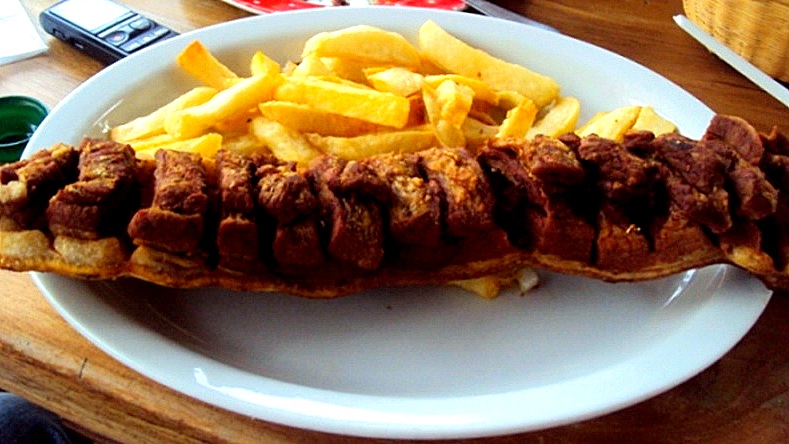 Courtesy of delaurbe.udea.edu.co
If you didn't love chicharrón before visiting Colombia, you will by the time you leave. And to get the best in Medellin, go to Donde Gloria, where the amazing chicharrón here will leave you wanting more. The crispy fried pork rinds are served in sizes never before thought possible. Trying to get your mouth around this massive meaty, crispy delight isn't easy, but is always worth the effort.

Courtesy of Ajiacos y Mondongos
When you check out the menu at this tiny place, your first impression could be that most of the menu is missing. The restaurant couldn't serve just three things, could it? Well, it does. For decades, Ajiacos y Mondongos has focused on just three dishes, perfecting them to the point that this tiny place has served movie stars and famous musicians. One of those three items is their awesome mondongo. Served just the way Grandma would make it, this tripe soup should not to be missed when visiting the city.
Chef Juan Manuel Barrientos has been impressing diners in Medellin, Bogota (and now Miami) for years with his creative take on sensory meals that combine neuroscience with food tastes, mixing in Colombian ingredients and techniques. The tasting menu takes you through Barrientos' unique view of food that challenges you to apply all your senses to your dining experience. It's not surprising that El Cielo made it to number 46 on the World' Best Restaurants List for Latin America in 2014.
International dining in Medellin turns interesting in the hands of Carmen's chefs Carmen Angel and Rob Pevitts, who mingle French cuisine with Asian and Colombian influences. The atmosphere at this upscale restaurant gives the spot an intimate feel. The five-course tasting menu includes their solomillo de cerdo, cooked for 12 hours, glazed with tamarind and palm sugar and served with Peruvian yam, Szechuan beans with ginger vinaigrette, and a spicy pork sauce.
Meet the author