The World's Tastiest BBQ
By ExtremeFoodies on May 11th, 2015
BBQ. Barbecue. Bar-B-Que?
Whatever you choose to call it, taking humble cuts of meat and turning them into something extraordinary is a culinary artform. Please show your respect for the 2015 ExtremeFoodies award winner for tastiest barbecue creation on the planet.
One of the most well-known BBQ items in all of Texas. Louie Mueller's legacy, which began in 1949 as a grocery in Taylor, is hailed as a "cathedral of smoke" justly famous for its massive beef rib. The tender, flavorful, post-oak-cooked beef-on-a bone is fatty deliciousness so rich one bite has been known to induce dizziness and swooning.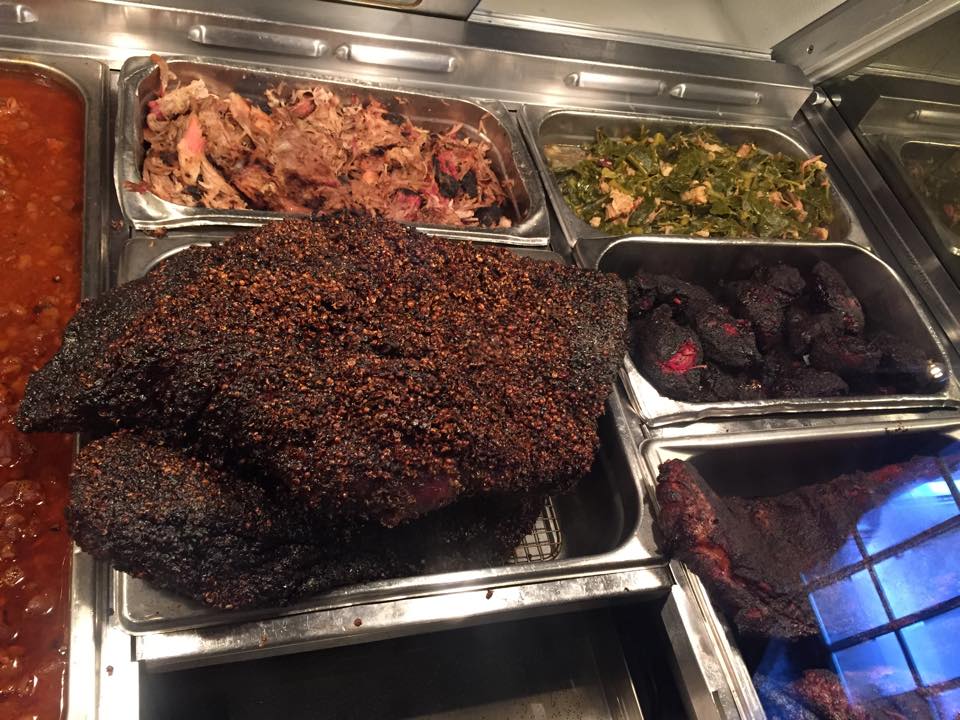 Photo: Fette Sau
Where to start?
Photo: pickupthefork.com
Le Grill's crispy and creamy goat sweetbreads just melt in your mouth. Squeeze generously with lemon and sprinkle with salt and you are in for quite a surprise at the start of your Argentine BBQ experience.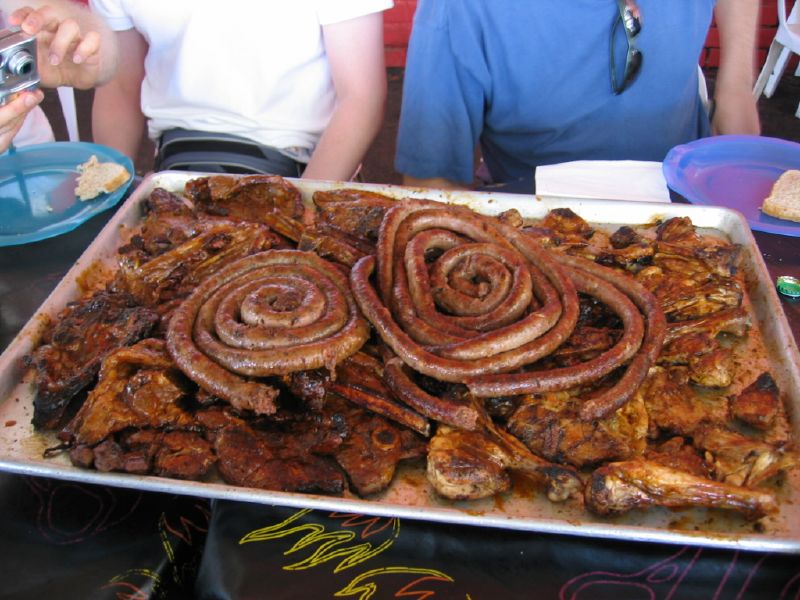 Photo: houselegendmag.co.za
The quintessential South African meal- the braai, or barbecue. Locals pride themselves in making excellent meat grilled on the coals or on wood, served with stiff maize called pap and sauces like chakalaka, a spicy tomato and bean relish. Mzoli's in Gugulethu is an institution – this butchery becomes a party spot over weekends serving just meat (you buy all your supplies from nearby), and the hottestD.J. beats.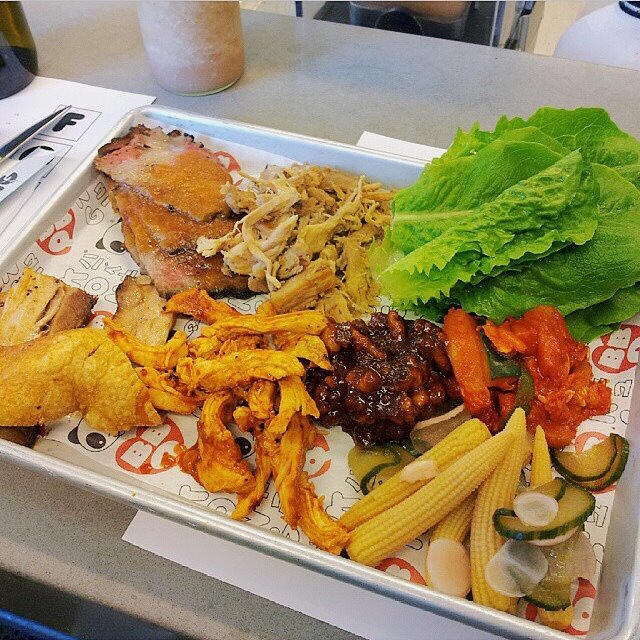 Photo: Kong
The BBQ Meat Tray at Kong is legendary. Yes we can experience great BBQ cuisinearound Melbourne but the fusion of flavours on the Kong BBQ tray puts it up there with the best. The Kong Bossam BBQ tray from the Natural Fire selection featured Pulled Chicken & Pork, Pork Belly & Beef Brisket with Lettuce, Pickles, Kimchi & Walnut Ssamjang. The Walnut Ssamjang was a revelation in itself, delivering a rich, thick walnut crunch to complement the succulent meat. Korean flavours such as the Ssamjang and the Kimchi are brilliant with BBQ meats. They beat a mound of potato, for example.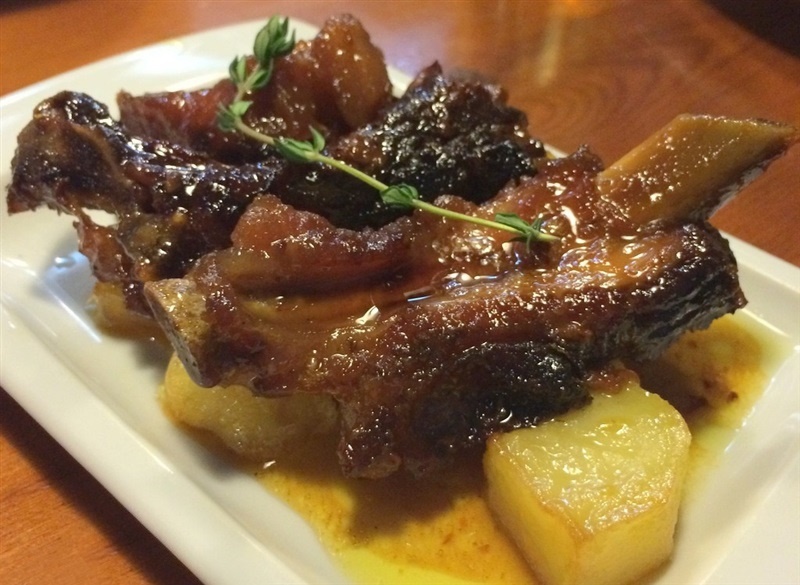 Photo: Azahar In Seville
Eslava's super buzzy atmosphere makes it a great place to sample some of the best tapas in town. The sticky Honey Pork Ribs are difficult to top.
Photo: flickr.com
The best pork comes from Jeju and this place has thick slabs of it that are cooked over charcoal and served with a bean and anchovy sauce for dipping. The owner was a butcher so he knows the best cuts of pork and gets premium pork for his place. They serve lots of kimchis and greens with the pork and a pungent bean paste soup to accompany it. Oh, and enjoy the Jeju Soju with it.
See the rest of the award winners here.
Recommended features by ExtremeFoodies